Tracking Social Media Reactions to the COP21 Climate Change Summit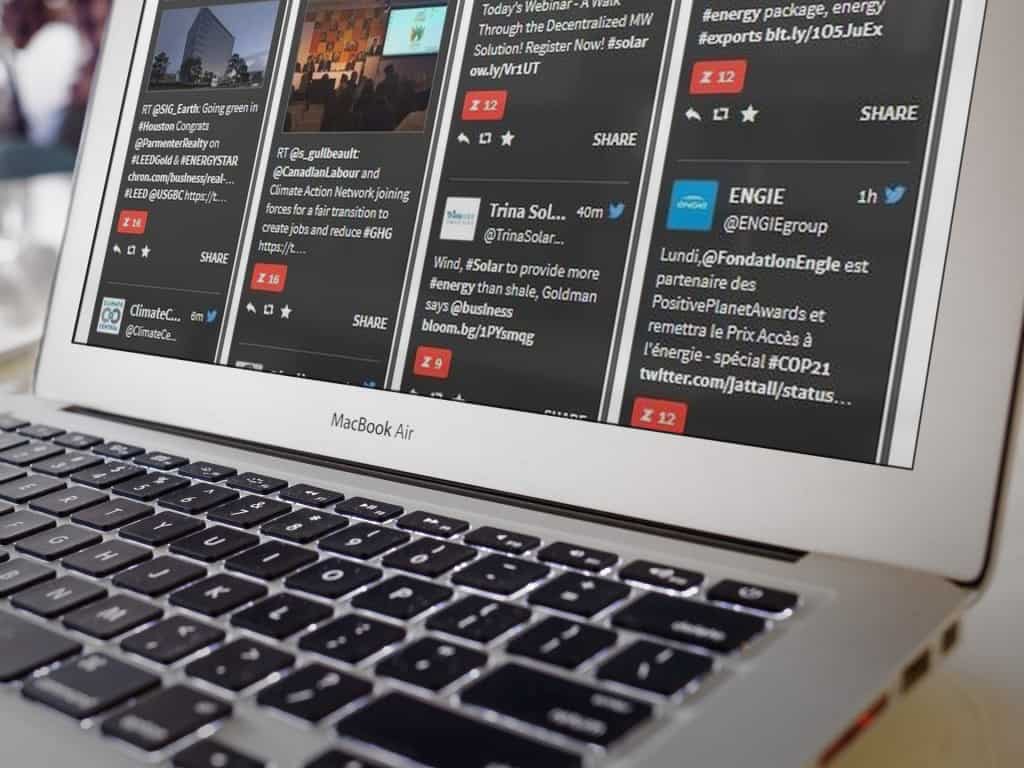 The United Nations Conference on Climate Change (also referred to as COP21) is being held in Paris right now from November 30 to December 11, 2015.
150 leaders from across the world are meeting to discuss what is being touted as a last chance summit to avoid the catastrophic effects of climate change. This is the biggest diplomatic meeting in France since 1948.
Ever since the summit kicked off, social media has been abuzz with activity monitoring every speech and every statement made.
For starters, during his opening speech, President Obama said that "no nation — large or small, wealthy or poor — is immune" to the effects of climate change.
"Let that be our common purpose in Paris: A world that is worthy of our children" —@POTUS #ParisClimateConference https://t.co/5w2hTP5Cja

— The White House (@WhiteHouse) November 30, 2015
A couple of weeks ago many will recollect seeing President Obama's maiden Facebook post that touched on the topic of climate change. The move was made following a UN statement that said emissions have hit an 800,000 year high.
I just launched my Facebook page with a video on climate change. America will lead on this. The time to act is now. https://t.co/WG5y1FbhIA — President Obama (@POTUS) November 9, 2015

In fact, social media has been so receptive to all the updates coming from the summit that Twitter proactively launched a series of new emojis activated by hashtags to mark this momentous summit. The social media platform realized the impact of talks that were to take place in Paris and launched a total of four emojis: an Eiffel Tower embedded in a green leaf (which is the summit's official logo), a regular Eiffel Tower icon in green, and a heart-shaped earth for the #COP21, #GOCOP21, #ActionDay, and #ClimateChange hashtags respectively.
Following the Paris climate conference? Use #COP21, #GoCOP21, #ActionDay and #ClimateChange to see the custom emoji. pic.twitter.com/CUVe5Y5Otj

— Twitter Government (@gov) November 30, 2015
But, that's not where it ends. A climate change summit where the main goal includes an agreement between world states to limit global warming to 35.6 degrees Fahrenheit most certainly deserves more attention.
Accordingly, Reuters established a microsite in association with Zoomph to track all the social media activity around the summit. The website is tracking data in four categories:
International Organizations / NGOs
Environmentalists
Clean Energy Industries
Fossil Fuel Energy Industry
Data is being pulled in for:
The top stakeholders and their reaction to COP21
Social Media sentiment surrounding each category
There is a massive polarization of opinions on climate change coming from different factions, so understanding all perspectives is important. And, being firm believers in the power of influencer marketing, Zoomph thought it crucial to discover all the top influencers for this summit. They then combined this with a list of manually-vetted influencers across the four chosen categories to track how different groups react to different inflection points during the summit.
Tracking these influencer's tweets and sentiments gives us a one-glance view of all the important activities taking place:
Many concerned citizens of the world talk about melting ice-caps and our depleting ozone layer but don't have the right data to look at to see what actions we need to take to combat it. This article lists six common reasons why global warming tends to be ignored: uncertainty, mistrust, denial, undervaluing risks, lack of control and habit.
How many of these can be affected with repeated exposure to constructive social media conversation and advocacy? We all need to start becoming more aware about our environment and do our part to preserve it for future generations, and it starts with being properly informed—ideally, by bypassing the media and getting it direct from sources via social media.
[xyz-ihs snippet="Hubspot-CTA-Leaderboard"]