Taking the Stress Out of Seasonal Promotions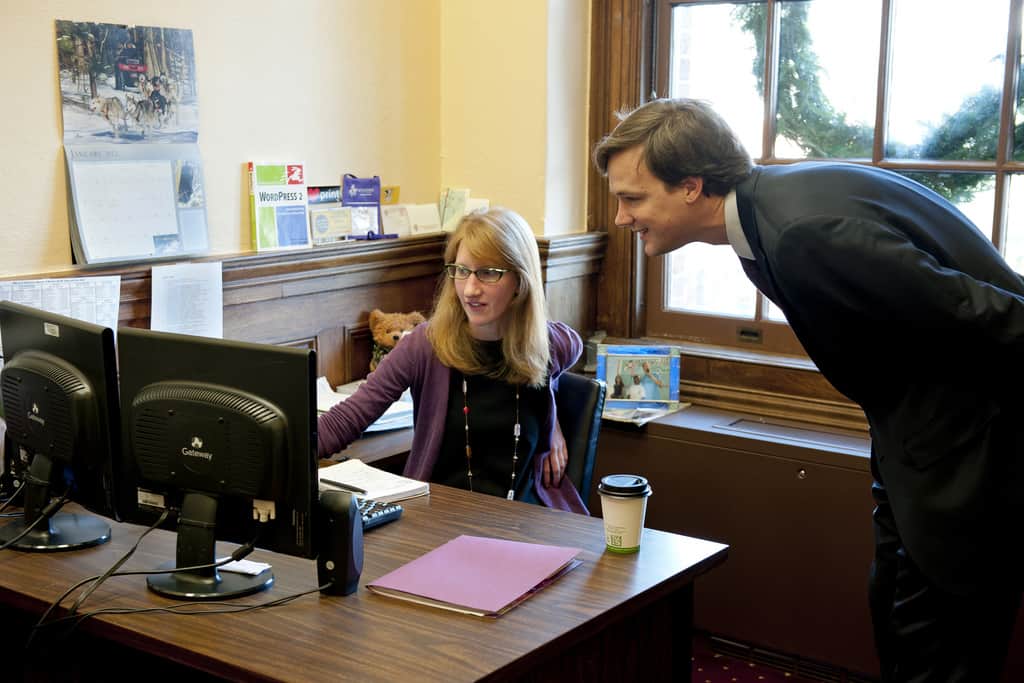 "Every year, we get caught off guard by Christmas."
That was a popular saying at an old (and mostly great) retail marketing job of mine. And it may be something (or similar to something) you find yourself uttering as you tackle your own seasonal promotions.
At that particular job, we seemed to always end up scrambling when the big seasonal events were upon us as if we weren't aware that they happened at the same time every year. And it was generally a well-run and highly organized company the rest of the time. Which just goes to show: seasonal promotions can be hard.
But they don't have to be. In fact, when you sit back and think about it, your seasonal promotions should be one of the easiest things you do simply because you can plan for them so far in advance.
At Edgar, we've spent a lot of time refining our process to make seasonal promotions a cinch. Here's how we do it:
Plan Ahead
It's easy to say one should be prepared for the holidays, but it's a lot harder to actually do it. I will admit that I have purchased a lot of last-minute Christmas gifts in my lifetime. And I don't want to admit to how many lame, last-second Halloween costumes I've had to come up with.
But a seasonal promotion should never come as a surprise. People procrastinate, sure. It's human nature. But seasons and holidays are tied to specific, predictable dates—and that means you can always prepare for them in advance.
Use your seasonal promotions as the backbone of your content calendar, filling them in before adding anything else to your schedule. Even if you generally only plan one-quarter at a time, go ahead and mark off all the annual events for the whole year. Work backward from each holiday to build out a full plan for each promotion.
If you're a hard-core procrastinator, try adding reminders in the calendar for when you should start working on something, not just when it's supposed to be finished! And give yourself lots of time to get things done, because it will always take longer than you expect it to. There is no disadvantage to being prepared too far in advance!
Celebrate the Things That Matter to Your Audience
As you're filling out your calendar, don't just think of the big events that everybody will promote. Think about your audience and what's relevant to them. Do you write a blog about office organization? Remember that Administrative Professionals' Day comes around at the end of every April. Have a lot of followers who are into science fiction? Then you probably already know Star Wars Day is May 4 (as in, "May the fourth be with you," which I find funnier than perhaps I should).
There's always something to celebrate. Depending on your audience and your sense of humor, there's practically a "holiday" every day of the year. Our mascot at Edgar is an octopus, for example, and you can be dang sure we celebrate International Octopus Day on October 8th. It's just another way to have fun with our audience (and maybe even do something cool for our octopi friends).
Save Your Work
This may be the most important tip of all. Just as you box up your holiday decorations and stow them away until next year, you can take all of the work you did for a campaign and save it to use again the following year.
Yes, you'll want to take a look at everything—freshen up some language, swap out some images—but this is sort of the same as making sure all the lights work and there's no hole in the giant inflatable dancing elf you put in the front yard. And isn't that better than buying all new lights and a new giant inflatable dancing elf each year?
[xyz-ihs snippet="Agency-Link"]
At Edgar, we save and reuse our seasonal updates on social media, for our blog, for sales landing pages—you name it. Even when we completely reinvent an offer or sale, we'll at least have a jumping-off point by looking at what we did last year.
As for social media, don't sweat reusing content each year! First off, your followers probably missed it last year. Second of all, how many status updates from this time last year can you recall in detail?
The Edgar Example
We schedule all of our social updates with Edgar (of course!), saving them in categories that we can put in or take out of our schedule. Here's an example of our schedule during an annual promotion we called Creating Fame (a course started by our founder Laura in 2009).
Because Edgar lets us schedule everything by category, we simply set up Creating Fame as its own category, ran it during the promotion period, and removed it from the schedule afterward.
When we ran Creating Fame again the next year, we just had to add the category back into the schedule and we were ready to go. How's that for seasonal promotions made simple? All of our updates were ready and waiting for us, making it much easier than it would have been to start over from scratch.
Don't Forget About Your Blog
Driving traffic to your sale is great, but driving traffic to your blog can be even better.
That may seem a little counterintuitive, but hear me out. Your sales page gives people the choice to buy or not, and asks them to make that choice right away. They're either in or out. But your blog can keep them coming back for more, giving you multiple opportunities to convert them into paying customers.
As part of our Creating Fame promotion, we ran a series of eight blog posts detailing Laura's journey of becoming a successful entrepreneur. These created a lot of buzz and drove a lot of enrollment. We took down the posts after our 2014 enrollment period and published them again, one by one, for our 2015 promo.
And guess what happened? They worked again! We drove social traffic to these blog posts as we published them, and we picked up a ton of new email addresses for interested potential customers. This was a huge win for us. After all, building your email list is one of the best things you can do for your business.
Have Fun
It's easy to get bogged down in the details of planning a seasonal event and to lose sight of the bigger picture. Don't let that happen. Use this as an excuse to have some fun: dress your logo up in something silly and seasonal, film a goofy video, write all of your copy in rhyme—whatever floats your boat. It's a holiday! It's something to be celebrated, and the more fun you have with it, the easier it'll be to handle the stress that comes with keeping it all organized.
If you plan ahead, promote the right things and save your work, you'll never get caught off guard by Christmas, or any other holiday, ever again.
[xyz-ihs snippet="Hubspot-CTA-Leaderboard"]