As the saying goes, it's important find the right tool for the job. Whether it's a snow shovel during the Polar Vortex or Hubspot for capturing and nurturing your inbound leads, every situation has an ideal tool for your task. As a content promoter, the list of these tools gets longer every day — but sometimes, the list should grow wider, and not longer, by finding new value in the tools and resources you're already using.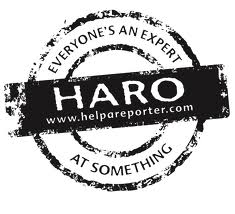 For example, HARO (Help A Reporter Out) is a popular tool in any PR pro's arsenal. When it comes to finding existing media opportunities that make sense for your client or brand, this subscription-based newsletter is the "right tool for the job". However, HARO can also benefit you in other ways not advertised.
Generating ideas
Every HARO email is filled with queries — stories that need sources from reporters who know PRs can provide the right info. No, you're probably not going to be a fit for most of them. There may even be a week's worth of emails without a fitting opportunity. Instead of quickly scanning and hitting delete, take time to look at the types of articles being written.
As you read through the various opportunities, consider the parallels you may be able to make to your own industry. Look for trending topics that you can speak to on your own blog, stories that spark new pitch ideas for your clients, and what articles have a seasonal focus that you may not have already considered using to tie in your or your client's products and services. Let the stories being shaped mold your own new ideas.
Build your network
The next time you find a relevant HARO query and think you or your client may not be a fit, don't lose hope. The reporter may not need your input for this specific article, but take note of the reporter and the outlet to see if there could be an opportunity for you in the future.
To be clear, HARO rules clearly state, "You're not allowed to harvest any reporter email addresses provided in the HARO emails for any reason" — and rule breaking is not encouraged here. However, becoming aware of new outlets and contacts within your space is a best practice. After all, a solid PR pro always vets their contacts to make sure all outreach is targeted!
Instead of adding them to a media list or making outreach immediately, get to know them better. Follow them on Twitter to see what they typically cover, check their outlet regularly for new articles related to you or your clients, discover what topics interest them and where you may be able to offer value.
Adding value to clients
When working in an agency, it's important to consider what's best for the client, even if you're not always the person to do the job. For example, HARO is essentially a list of great opportunities — why not share relevant queries with your sales team to pass along to potential new clients? It's a great way to show that your organization understands their industry and wants to see them succeed. Hopefully, it builds trust and sets the foundation for a future working relationship.
Here's another good example: You may know our clients' industries inside and out, but they may have internal PR teams and/or other agencies that handle PR for the brand itself. Your media outreach team should still be sifting through HARO and sharing valuable queries with those client teams. You may not be doing the outreach yourself, but it's a great way to continually build the client relationship and help them succeed.
This is especially true for smaller clients that may not have the luxury of their own PR staff. Passing along a lead, in the form of a HARO, further integrates your team as a trusted partner looking out for their best interest.
Take some time to think outside the (tool)box and discover what hidden value some of your existing tools may offer. For insights into potential new content promotion tools and resources, check out the new Content Promotion and Distribution Cheat Sheet.