The Aesthetics of Pay Walls: Do Looks Matter?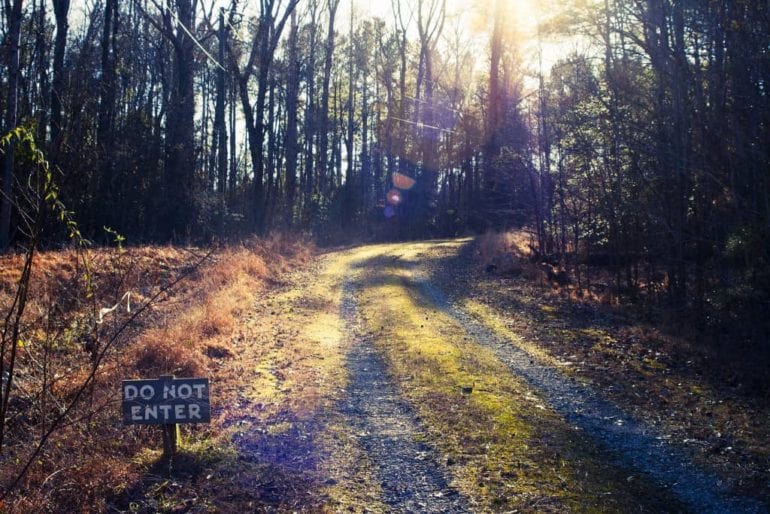 Content marketing and sponsored stories may be created by marketing departments, but they're heavily influenced by traditional journalism. After all, a great branded content site might not only look like a great news website, it's possible the stories are being written by authors who once worked for leading news organizations.
With that in mind, let's analyze a topic that the content promotion world doesn't always give the consideration it deserves: pay walls. Yes, many an article has been written discussing the merits of metered content, how much revenue they might drive, or even if they've finally "saved" journalism. Instead, let's approach this from the road less traveled: the aesthetics of pay walls.
The Aesthetics of Pay walls
For sites with a very strict access policy, a pay wall can be the first thing new visitors see, especially if they're coming from to the article via a link. So if the pay wall is your site's front door, what is it saying about you, and is it as thought-out as your traditional gateway on the homepage?
Here are some of the top news organizations' pay walls. Let's see what each of them says about that brand.
New York Times
The NYT has been highly lauded for helping make the pay wall a working concept, mainly due to their own heft as a newsroom, and their previous failed experiments before getting it right.
Their pay wall makes the most of the freemium model, meaning a user gets 10 free articles a month before having access revoked. This gives them enough information to add a recommendation widget to the wall. The user then knows not only that they could be reading the article they just tried to access, but that there are many more they could also be enjoying. It's smart stuff.
Wall Street Journal
Another heavy-hitter, the Wall Street Journal comes at the pay wall from a different approach; there's no freemium access to a few articles; it's pay up or you get nothing. (Or find the article via Google News and sneak in for free.)
With that in mind, the Journal does a good job of giving you a preview of the article to help you get a taste of what you might want to be paying for. The teaser image to pay up is visually interesting, adding a pop of color to their otherwise clean, business-friendly aesthetic—all the while pushing the print edition as much as the online version.
Financial Times
Moving overseas, the Financial Times delivers the most serious pay wall out there. They know their content is so valuable that they don't even show you a snippet of what you may get, and there isn't even a workaround to try to get an article for free. While the aesthetics may match their famous salmon sheets, the basic comparison chart screams for some A/B testing of other sales methods.
That said, in the world of finance information is very valuable, so the Financial Times has the luxury of being able to get away with this. After all, they did just sell for over a billion dollars.
The Economist
The Economist may be a sister magazine to the Financial Times, but their approach to pay-walling couldn't be more different. Not only do they generously give you a few free articles each month, but the pay wall itself includes a preview of the article. The call to action is then wrapped up in very brand-appropriate colors, making heavy use of the red they're so distinguished by. It's simple, to the point, and strikes me as a winner.
New Yorker
Given their focus on essays, criticism, and poetry, it makes sense that The New Yorker would take a different approach than most other websites. Their generous pay wall is playful, making use of their large library of cartoons—and that's smart for their brand. You're not coming to this magazine for sober financial data; you're here to be provoked or amused, and this splash screen does just that.
The Washington Post
Moving back to newspapers, The Washington Post appears to be a study in what not to do. Visually, it's a mess. The two boxes don't align with one another, and it gives the reader way too many options, effectively overwhelming them. They're better off highlighting their best deal, and then showing the user additional options on the following screen.
Los Angeles Times
The Los Angeles Times has the most visually distinctive pay wall out there, playing up their West Coast roots as a differentiator. You get a splash of "business-friendly" with the skyscrapers on the left, but the lifeguard station speaks to why one might want to read this publication and not their competitors – it's their blend of celebrity and film coverage, cultural criticism and a more "laid back" vibe to some of their news analysis. On top of that, the call to action is very straightforward, with an irresistibly simple, single price tag.
What It Means for You
There's a lot one can take away from how news organizations gate their content, even though a pay wall makes sense for few others. After all, the trend of covering stories with a splash screen and asking for an email address isn't all that different.
If such a page or splash screen is the first thing a visitor sees when they get to your site, what does it say about your brand? Has everything been intentionally thought out, or did it evolve more or less by happenstance?
There are also implications for advertisers on the websites we just analyzed. Does the look and feel of that pay wall match the aesthetics of your own brand's persona?
Finally, for those of you in the traditional journalism world, maybe it's time to start doing more experimentation and rethinking how pay walls look. After accessing various pay walls multiple times through multiple browsers and devices, I didn't get the impression that a lot of A/B testing was going on; that's a place where journalism could learn from marketing by introducing more data into their web work.