Writing and reading can turn into full-time jobs in the content marketing industry. Recent years have brought new job roles. Specialists become more and more essential in digital advertising, branding and inbound marketing departments. If you consider a career change, you can turn to professional reading and writing. You will share content and decipher the secrets of social media and how to create and engaging audience.
We have compiled a top of the best 7 jobs in the content marketing industry. They are usually available in digital marketing companies, advertising agencies and even online startups. Before we begin, keep in mind that other applicants will compete with you for the job. Some of them are highly experienced in the inbound marketing field. Others stand out for impressive projects they have completed. You should have a complete application file prepared for each potential employer. Find resumes and cover letters resources, along with guidelines and tips to emphasize your traits and background!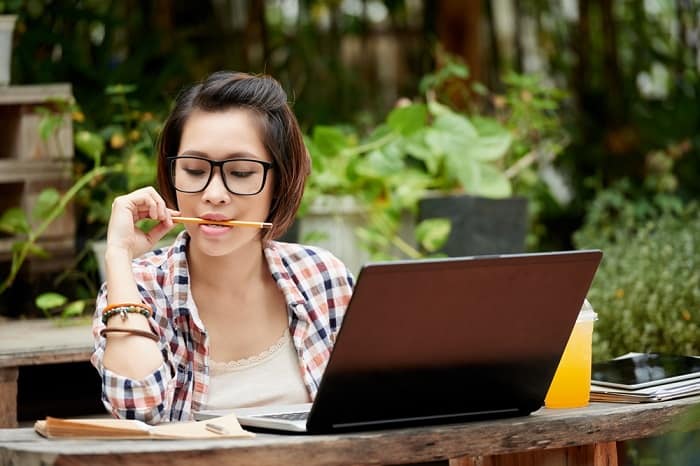 7. Content Writer
As a content writer, you create fun and engaging articles on given topics. You follow a brief set of indications, which includes tone of voice, key word insertion and article length. Once you start writing, you can let your imagination run free and exploit numerous fields and information resources. You compile your findings and add them a personal note through your writing. Then, you move on to another subject and experiment with new writing styles.
Salary: According to PayScale, content writers earn $42,042 per year in average.
Career potential: Most specialists have less than 20 years of experience in content writing. You can specialize by becoming a tech writer or a creative copywriter (we will discuss this job below). The common career paths lead to content and marketing management.
6. SEO Specialist
The SEO (Search Engine Optimization) specialist develops and/or implements a strategy to maximize the potential number of visits of a website. You don't get to write a lot. Yet, this job allows you to play with words, and discover the public's concerns and interests. You also find new communication paths between a website and its public. You can become a SEO specialist even as an entrepreneur regardless if you research enough and take online specialized courses. The job teaches you to learn how to grow your website based on searches.
Salary: SEO Specialists usually earn around $44,000 yearly in the USA.
Career potential: You can become a marketing manager, a business development director or a SEO director after some years of experience.
5. Proofreader
Reading enthusiasts can become either book editors or online proofreaders. Both jobs involve reading content, checking spelling and grammar and verifying information and sources. A proofreader thoroughly verifies content from writers in a digital marketing agency. The book editor works in a publishing house and works by project.
Salary: Proofreaders with less than 5 years of experience can earn around $34,000 per year. The book editor usually earns $50,000 yearly. Bloomberg LP is one of the top employers in the field and offers proofreaders salaries of around $120,000 per year.
Career potential: Publishing house employees can later become editors-in-chief. However, proofreaders can become copywriters, copy editors or tech writers.
4. Social Media Specialist
Social media specialists create and implement marketing and communication campaigns on platforms such as Facebook, Google+, Instagram, Twitter and others. They measure results and develop guidelines based on the brand's audience. Simply put, as a social media specialist you begin the day with a fun and attractive short text on a brand page and see how your public responds.
Salary: A regular social media specialist with a few years of experience usually earns around $45,781 every year.
Career potential: Experienced social media specialists may become communication managers or even brand managers.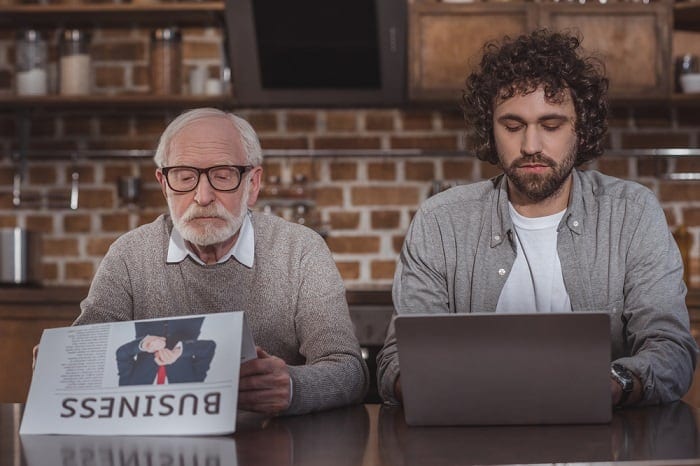 3. Web Publisher
Web publishers analyze platforms and make changes to a website's content. They update, design and create online content. As a web publisher, you may occasionally write and even edit content you receive from specialized colleagues. Also, you will study website specs and find ways to make it more responsive, friendly and intuitive.
Salary: The average pay for web publishers lies around $69,010 every year.
Career potential: If you are fond of learning technical information, you may become a front-end website developer after a few years' experience. The creative side of this job might make you an online marketing manager.
2. Copywriter
Copywriters create persuasive ads, taglines and any advertising content for online and offline campaigns. Working as a copywriter involves plenty of creativity and understanding a brand and its public. You will create short and long-sized content which is adapted for all types of campaigns and products. You will deliver a brand message through words accompanied by images.
Salary: Copywriters earn on average $49,000 per year. Some of them receive bonuses based on their deliverables. These can go up to $6,000.
Career potential: After becoming a senior copywriter, your career path might lead to marketing and creative management.
1. Content Strategist
The content strategists gather data from the brand manager and SEO specialist. They develop a plan for the content and evaluate former plans. They need to make a coherent and persuasive message for a brand, which is visible in the online world.
Salary: The average salary of a content strategist is $60,000 per year. They usually also receive bonuses and profit shares.
Career potential: The career path of content strategists leads to marketing management.
These 7 reading, writing and editing jobs are essential in content marketing campaigns and/or advertising agencies. Find your dream job in the above list and start researching!