The Game Changer: The Biggest Game-Changing Trends in Content Creation and Promotion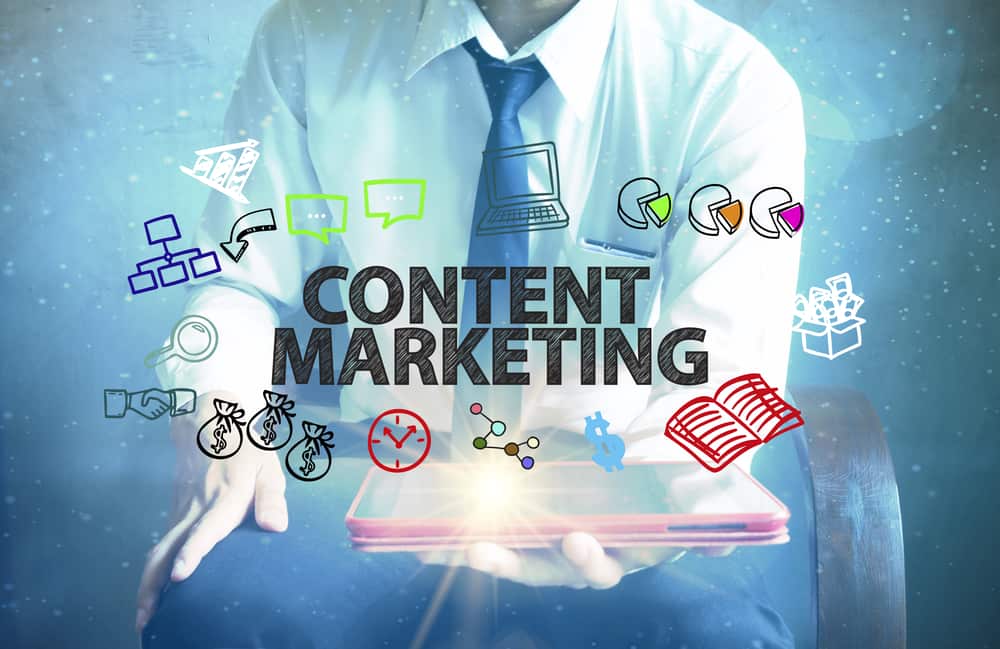 When you have a question, where's the first place you go to get an answer? Google! In fact, Google processes more than 3.5 billion search queries each day. With all those search queries, it's safe to say that Google knows a thing or two about consumer search and content marketing.
Just look at Google's answer box. Today's consumers want to receive easy answers fast. They don't want to read a 1,500 word article when they can be told how to do something in two sentences or five simple steps. Google knows that, which is why they started providing more and more instant answers for daily search queries.
Here's a perfect example of a quick answer that popped up when I asked "What is influencer outreach?"
What does this mean for content marketing? It means content marketing now needs to rely on providing consumers with easy-to-digest answers. And it will require businesses to have a better pulse on who their customers are and what questions they have and will have as they search online for solutions.
This should be the game-changing driving force behind content marketing moving into 2018 and beyond. It's been said that delivering the right message at the right time to the right people is key to successful content marketing campaigns. But, consumers are now also becoming used to getting instant answers, so if Google doesn't offer the perfect solution, then a quick post on social media will do the trick.
In order to give consumers fast and easy answers, businesses will need to leverage technology to better deliver the right content and information to potential customers at the right time.
Game-Changing Content Creation Tools 
As consumers informational needs shift to more quick answers you need to plan for how your business will adjust. Fortunately, there are useful tools that can help you to adapt, which include buyer journey mapping, personalized publication tools, and chatbots. 
Buyer Journey Mapping Tools
Before you can create the right content in the right format and know the right time to share it, you have to map out the buyer journey. This step is imperative to improving customer experience. Whether you build this out in a spreadsheet or use a tool, you need to truly understand your customer informational needs.
Smaply and Touchpoint
Smaply helps businesses visualize the customer experience in great detail. You first create your buyer personas, and then see the customer ecosystem, map out different stakeholders, and show their relationships. After that, you can map your buyer journeys and create touch points based off your information. You'll clearly see steps and stages, as well as storyboards, text and channel lanes and graphs, to craft a detailed, persona-driven content marketing plan.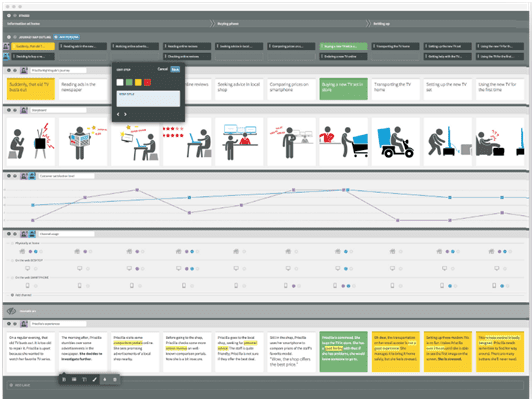 Touchpoint is a great collaborative tool for enterprise-level marketing teams. You can easily import existing customer data so you're not starting from scratch to map out your comprehensive buyer journey. You create your actionable, goal-oriented maps, share and collaborate on them with your colleagues, and then test each to determine their customer impact and return on investment.
Once you've mapped out your buyer journey, you know the content formats and timing you need to create useful, question-answering content for consumers. You also have an idea of what technology can help provide more instant answers.
Publisher Personalization Tools
As far as Publisher Personalization Tools go, Evergage is a top candidate. It offers a wide spectrum of options for businesses to serve consumers personalized content as part of their content marketing efforts in various website placements. This real-time platform is great for eCommerce businesses trying to convert more browsers into buyers and get more out of returning customers (all eCommerce businesses). 
Chatbots
Chatbots are an easy, effective way to instantly answer commonly asked consumer questions. Chatbots also help businesses deliver more personalized content experiences to customers as a continuation of their content marketing strategy. They nurture customer relationships while also providing immediate value—without any real effort on your part.
If you get bombarded with customer questions via Facebook, wouldn't it be nice to automate answering several of those? You can with ManyChat. This tool allows you to create a Facebook Messenger bot for marketing and sales. ManyChat gives you the ability to have live chats with customers, nurture leads with automated messenger marketing that sends messages based on user actions, and send messages to subscribers that have a higher open rate than email – four times higher to be exact.
A recent survey found that the main reason marketers aren't delivering more personalized content is because they don't have the right technology or resources – but that excuse won't work anymore. The tools are out there, and more will become readily available and advanced in the coming years.
Game-Changing Content Promotion
When it comes to promoting content, technology rules again. And technology is only going to improve – and augmented and virtual reality will be used more as well – which means that delivering content with this technology is key to promoting your content and brand.
Machine Learning 
Humans are only so smart and can only do so much on their own. That's where machines come into play.
Content marketing is all about being conversational. Customers enjoy chatting one-on-one with companies, whether it's via text message, Facebook chat, or Twitter. But with way more customers than employees, it's hard for companies to have quality conversations with each customer. Machine learning technologies that let marketers modify who sees messages are beginning to determine content conversations. Machine learning is enabling better content conversations and letting marketers distribute better content at scale.
VR and AR
Some businesses aren't ready to use VR and AR. Some don't see either as that game changing. If you fall into the latter category, you can't ignore the facts—data suggests that VR experiences gain higher attention and engagement from audiences in video and photo than 2D experiences. If you're not ready to go virtual with your content, take this data and use it as a reminder that visual content is a must-have. Blog posts work, but you'll get more engagement out of videos and interactive graphics.
AR is the missing link in the buying process you may have been searching for. It's great for creating more personalized content and shopping experiences. For in-store retailers, especially, creating a more personalized shopping experience is vital to survival, and one way to use technology to help with that is using AR to create personalized content that will help customers make their purchase decisions in-store. One study found that 71% of shoppers would shop at a store more if AR was offered.
If you want to be an industry game changer, you have to keep up with the game-changing content trends and technologies.