The Marketing Automation Mandate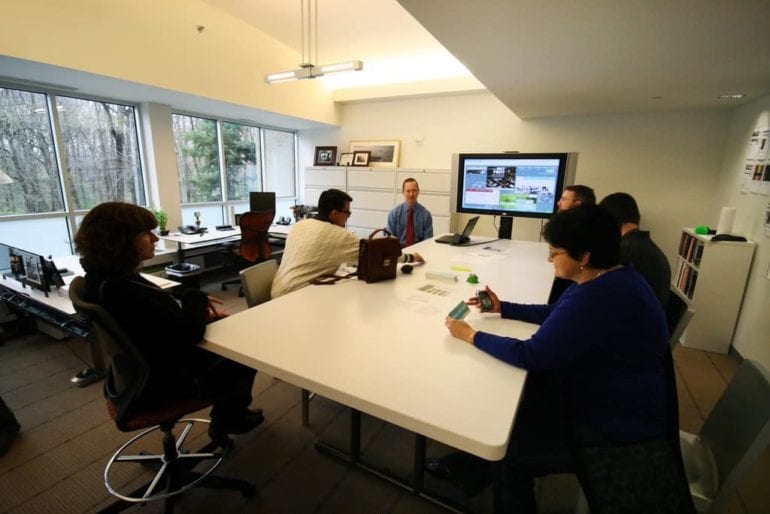 In the old days of computing, a manager who wanted to figure out the total payroll for his firm by branch office would have to submit a written request to the computer room. There, code would be written and executed by programmers to answer the specific question.
The programmers would print out a report and send a stack of papers to the requesting manager through intra-office mail. The manager would review the report at his desk.  If he wanted to make a change, or learn something new, revision requests would need to be re-submitted through the same process.
This world seems very strange to us now, as we carry more computing power in our pockets than those computer room operators could have ever imagined.
My father tells a story about how, as a young human resources executive in the early 1980s, it used to take him weeks of back and forth to get the annual salary increases calculated. This was right at the dawn of the PC revolution. The next guy who had his job did this task in hours, using Excel at his desk.
The Technology Cycle
In any technology cycle, highly trained specialists are required to operate the technology until it evolves to include tools that allow novices to serve themselves. Financial modeling and data analytics are examples of this; online publishing tools is another. Technology has a tendency to democratize access, removing barriers and making advanced tools directly accessible to users.
Technology in the ad tech space is following a similar course. Over the past few years, dozens of companies have built solutions to help scale digital advertising. From programmatic buying platforms to more powerful DMP and marketing cloud suites, new solutions are evolving and being introduced regularly. When these capabilities first emerged, agencies were heavily reliant on services to enable them. More recently, agencies are asking for direct access to the platforms that allow them to automate their media buying process.
Today, agencies — and the brands that they work with — want to be more involved in the overall execution process. They want tools and dashboards that they can operate on their own, without the extra step and associated costs of a managed service. They want to set up campaigns that optimize automatically, with rules defined by the customer and the heavy lifting executed by the platform.
Agencies can no longer justify their existence simply by sending IOs to networks or managed service providers. They need in-house expertise delivered through a combination of technology and people to create value for their clients.
The Future of Managed Services
These developments do not mean that managed service approaches will disappear. Some agencies don't have the teams or the bandwidth to do this on their own. Many partners will continue to value managed service because of the level of expertise, support, insight and additional capacity these skilled teams provide.
There is an opportunity for technology providers to open up their systems and provide agency partners with direct access to the tools to manage campaigns and drive results. Marketing automation is no longer really an option — it is an imperative that is becoming a baseline competitive requirement. In a constantly evolving market landscape, agencies and the technology providers they rely on have two options: move with the industry toward adaptable platforms or become increasingly marginalized.
[xyz-ihs snippet="Hubspot-CTA-Leaderboard"]