It's always hard going back to work after a nice, long holiday weekend. Perhaps that's why two of our industry's leading conferences picked the week of Labor Day to hold their annual events. Rather than returning to your desk on Tuesday, September 8th, surely you can justify a few more days out of the office for the sake of growth and learning, right?
We've already previewed INBOUND, but we're just as excited about Content Marketing World in Cleveland. In fact, we think it's one of the Midwest's best digital marketing conferences. Here's what they're cooking up for 2015:
Content Marketing World at a Glance
With over 80 sessions covering content strategy, integration, and measurement, there's truly something for every role in the digital marketing universe.
In 2014, Content Marketing World hosted over 2,600 marketers from 50 countries. Of course, they're expected to top themselves this year.

No conference would be complete without ample networking opportunities and top notch entertainment. Here's what they've got in store for you in addition to keynotes and breakout sessions at the convention center:
Tuesday September 8, 7 pm: Opening night reception at The Rock & Roll Hall of Fame (including a VIP screening of the CMI Documentary, previewed below)
Wednesday September 9, 6:30 pm: Modern Marketing Mashup at The House of Blues (must have ticket to attend) featuring experts from leading organizations to discuss the latest developments in cross-channel marketing, content creation, social and more
Thursday, September 10, 9 pm: Barenaked Ladies live in concert at Cleveland's Public Auditorium (adjacent to the Cleveland Convention Center) followed by an after-party across the street at the Westin
Relevance Contributors at Content Marketing World
Don't miss your chance to see five Relevance contributors live at Content Marketing World. Here's a breakdown of their sessions:
Gini Dietrich
Media Relations + Content = SEO (September 9, 10:45 am – 11:30 am)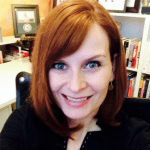 Do you want to build your search results, but don't know where to start? Are you charged with "traditional" public relations that should build awareness, but you don't know how to measure the effectiveness? Do you need to understand how to get the ever-important link back to your website, but know news releases no longer work? Dietrich will share her three-pronged approach to media relations and other practical SEO and PR tactics.
Legal and FTC Issues Related to Your Social Content Programs (September 9, 3:30 pm – 4:15 pm)
Every day, more and more issues come up regarding proper "fair use" of content, as well as what the FTC is going to do around transparency on owned content sites and native advertising programs.  In this session, get your legal questions ready for this panel of experts that live in the social content, PR and law space.
Chad Pollitt
Advanced Content Promotion Techniques—Paid & Unpaid (September 10, 2:45 pm – 3:30 pm)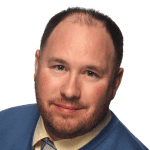 This presentation lays a foundation for content marketers to have successful and profitable campaigns in a short amount of time, while simultaneously building a lasting audience.  It will look at cutting-edge ways to create scale by converging owned, earned and paid media for content promotion.
Pam Didner
Global Content Marketing: Create a Scalable Content Marketing Strategy (September 8, 1:00 – 4:30 pm)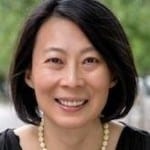 Managing, planning and localizing your content becomes complicated when your company grows beyond borders. In this workshop, Didner will share the factors to consider for collaboration between headquarters and regions. She will also show you the process and hands-on exercises to create and scale a content marketing strategy across regions.
Step-by-Step Planning to Extend Your Content Marketing Globally (September 9, 10:45 am – 11:30 am)
Using the 4 P's of Global Content Marketing framework, Didner will take you through the process of creating and refining strategies to meet the challenges of scaling content across regions. A 'how-to' handout and step-by-step process will also be shared at the session.
Arnie Kuenn
Getting Organizational Buy-In for Content Marketing (September 9, 10:45 am – 11:30 am)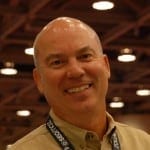 In many organizations, content marketing is still believed to be a fad, hobby or something that isn't of critical importance in the enterprise.  In this interactive session, hear from experts that have "been there, done that" and give you tangible examples and ideas for how to get proper buy-in for content marketing in your organization.
Michael Brenner
Developing a Documented Content Marketing Strategy (September 8, 1:00 pm – 4:30 pm)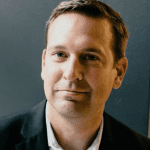 In this fun but intensive workshop, you'll answer some of the basic, foundational questions every strategy must answer, plus a few unexpected ones that can make your strategy stand out. Spend a few hours with Brenner and come away with a strategy that leads your team to the right content for your most important audiences.
Practical Tips, Tools, and Templates to Build Your Content Marketing Strategy (September 9, 11:45 am – 12:30 pm)
Content marketers often fail to document what they are trying to achieve, how they will get it done, and what measures will prove success. Marketers must develop new skills and a new creative process: one in which the rules are evolving at the speed of technology and regulation, and the turnaround time from concept to launch is often compressed to days or even hours.
In this session, Brenner will show you practical tips, tools and real templates you can use to help you build a content marketing plan for your business.
Keynotes at Content Marketing World
Designed to appeal to and inspire all roles and levels of expertise, Content Marketing World's keynote line up is stacked for 2015:
Wednesday, September 9
Joe Pulizzi: Founder, Content Marketing Institute & author, "Epic Content Marketing" (8:00 am – 8:30 am)
Kristina Halvorson: author, "Content Strategy for the Web" & CEO, Brain Traffic (8:30 am – 9:15 am)
David Beebe: VP, Global Creative + Content Marketing, Marriott International (9:20 am – 9:35 am)
Jay Baer: author, "Youtility" & President, Convince & Convert (9:35 am – 10:00 am)
John Cleese: versatile comedic actor and a leading business motivator (4:45 pm – 5:45 pm
Thursday, September 10
Rajiv Chandrasekaran: author and former Senior Correspondent & Associate Editor for The Washington Post (8:30 am – 9:30 am)
Nick Offerman: award-winning actor & writer (4:30 pm – 5:30 pm)
See the full lineup of speakers here.
Content Marketing World Rookie?
All the standard conference advice applies to Content Marketing World: wear comfortable shoes, bring a cardigan to your sessions, have plenty of business cards on hand and be ready to mingle.
Beyond that, the Content Marketing Institute has compiled a list of reasons why Cleveland is the perfect home for Content Marketing World, complete with tips from locals on the best places to visit while you're in town (I'd recommend touring the house from "A Christmas Story," grabbing a gourmet grilled cheese from any of Cleveland's three Melt Bar & Grilled locations and, of course, The Rock & Roll Hall of Fame).
Have your own tips or advice for Content Marketing World? Share your knowledge in the comments.