The ONE Thing Businesses Should Make Top Priority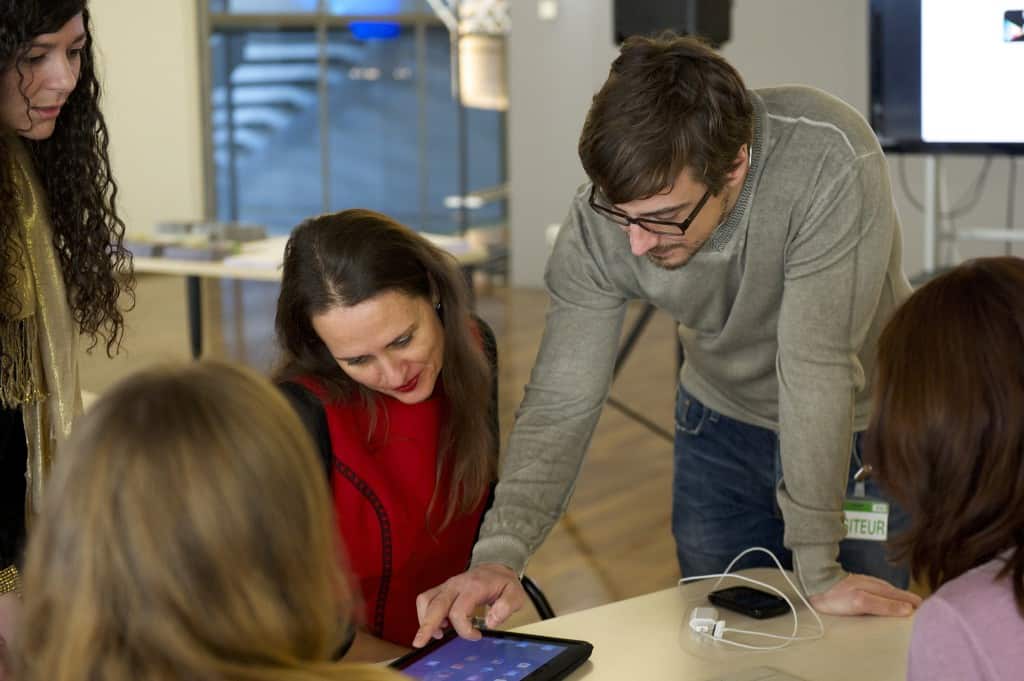 Do you believe in the power of ONE?
I don't mean the movie (awesome as it was), but rather the concept that sometimes in life, just doing ONE thing is enough.
As digital marketers, we're used to enumerating lots of possibilities, solutions, and would-be results. However, when we show this data to clients, they're often dumbfounded. What do these numbers mean? Where do we start? How come there are so many variables? For businesses, there's only ONE concern when it comes to marketing strategies: will it be successful?
The main challenge then, is to simplify the process as much as possible. Easier said than done—especially nowadays when in social media alone, there are countless metrics that need attention. Although it's true that there's no single template to online marketing success, there is ONE concept that businesses could apply to their own marketing efforts: share what you already know.
Why Sharing What You Know Works
Marketing efforts, unless done with partnership, will still cost resources. Unfortunately, not many startups or small businesses have many resources to spare. That's why most SMEs (small and medium enterprises) choose to do their own marketing using the most convenient tactics at their disposal. A few of these methods include email, social media, and content marketing.
But it's not really a matter so much of what to deliver to your customers as it is of how you go about it. Marketing today shouldn't just include blasting ads on TV or posting discount promotions on your Facebook page. It should be centered on people and understanding how to create long-term connections so that your business blooms, even in adversity.
And the best way to do that is to share what you know. Here's why it's the ONE concept that your business can stand to benefit the most from:
1. It Works For Any Business Type
Whether you're in the legal, medical or construction industry, sharing what you know can definitely work to your advantage. Instead of highlighting your products and services all the time, put them under a new light by showing how your merchandise could solve your customers' problems.
Polmaster Tile Centre, a tile and installation company, does this well through their YouTube video tutorials where they've garnered more than 2 million views (not bad for a niche market!). Although traditional marketing governs that they should be promoting their tile products, the company decided to show potential customers how to makeover their own kitchens and bathrooms instead. One video with over 18,000 views is a six-minute clip of one of their female installers doing some remarkable tile work.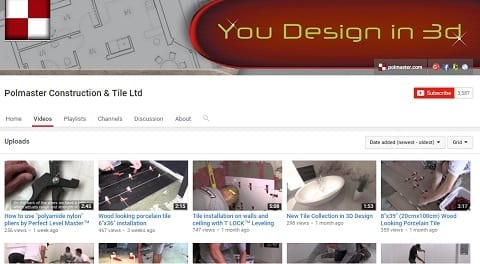 Polmaster Tile Centre understands that many people nowadays want to save money and that sometimes hiring third parties (like their company) to complete the work is not a priority. Still, they opted to teach YouTube viewers their special tile techniques, effectively giving audiences confidence in their work.
Another firm that makes great use of this concept is Kramer Law. Their video series on foreclosure defense showcases their expertise on the subject, while at the same time answers the public's most pressing questions about foreclosed homes.

The legal firm gets the necessary social media signals (in terms of shares and views), web traffic (through clicks on their link), as well as trust signals for sharing their knowledge with the community.
2. It's a Flexible Concept That can be Applied to Most Mediums
Wondering what type of content to include in your email newsletters? Hung up on what to write for your blog? Thinking about the best post to promote on your Twitter account? Again, simply apply the concept of sharing what you know and everything will fall into place.
Happy Wine Miami, a small wine business in Florida, perfectly captures this principle in their holiday newsletter to their subscribers. As Thanksgiving recently approached, they sent wine recommendations that would go great with Thanksgiving staples such as turkey, pumpkin pie, and ham.
By sharing this knowledge with subscribers, their customers need not wonder what wine to serve with their turkey dinners. Moreover, they're more likely to purchase the suggested wine on the list from the store itself.
If you want to share your expertise with thousands of viewers but want to do it live, don't worry; technology has made it possible for all of us. Periscope and Meerkat are just two of the most popular live video apps to take advantage of. Benefit Cosmetics LLC, a makeup company based in San Francisco, does this well with Periscope by holding frequent live Q&A sessions featuring their beauty experts and key Influencers in the industry. This has helped their brand create an intimate experience with their customers, providing them an edge over their competitors who don't use this interactive approach.
3. Sharing Expertise Creates Lasting Customer Connections
If someone shares a secret tip or some practical advice, do you not appreciate that gesture and consider reciprocating via friendship, camaraderie and perhaps even endorsement?
Airline company Virgin Atlantic understands this all too well and they incorporate it in everything they do for their customer. This is especially true on their corporate blog where they are dedicated to insider tips such as where to find the best wine in Arizona or hidden national treasures in our nation's capital city. Even if you're not a frequent flyer, you'd certainly want to take a peek at their recent posts.
Virgin Atlantic's Facebook page is also a testament to the brand's strong presence on social media. It boasts more than 400,000 fans and is constantly updated with promos and other fun updates from the airline company. Apart from sharing information about travel, they also respond to customer complaints and queries. All this activity helps build a lasting bond between them and their customers
Do you want to be as successful as Virgin Atlantic, Benefit Cosmetics or Happy Wine? Don't just promote your products using traditional marketing practices. Share the expert knowledge you already possess with the public and you could get even more mileage out of your content.