Love it or hate it – April Fool's Day is upon us. The highly anticipated day of trickery presents an annual opportunity for brands to get creative with content and produce something that's truly entertaining.
While many avoid April Fool's Day pranks altogether (understandably so when it doesn't fit their branding guidelines) there are plenty examples of brands that tried and failed, too. The key to a good digital brand prank is to present something that's truly believable – even if only for a split second.
Which is why Groupon's dog barking class, Allie's CSS Fragrances, and Ikea's scratch and sniff tweet don't work. Digital brand pranks should also be interesting and relevant to their entire audience and not specific to a small subset of people – which is why BMW's Rugby mouthguard is a good attempt at a prank but isn't really all that funny or entertaining (unless you're a rugby player).
Here's the best of the best in digital brand pranks for April Fool's Day 2015:
Google
Google's pranks are so widely anticipated that it's hardly a surprise when they start making new product announcements every spring.
Google gives search results in reverse: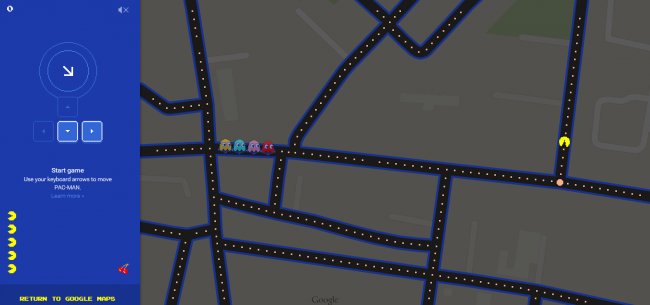 Selfies
The biggest theme of April Fool's Day 2015 is, hands down, the selfie. These digital brand pranks simultaneously acknowledge both the popularity and absurdity of this pop culture trend:
The HR-V Selfie Edition by Honda
Tru-Colour LED Hat
LED Light producer Bright Green offers a special LED hat so ensure you're always in the right light to look your best at all times.
Do It YourSelfie 360° Selfie Rig
Listed for the low, low price of $199.99, ThinkGeek caters to the selfie generation with this faux 12-camera rig that truly brings narcissism full circle.
The Inner Selfie Stick
Firebox takes their turn at a faux selfie product, turning the selfie-obsession inside out.
The perfect tool for the more intimate selfie
Like mom always said, it's what's on the inside that counts
Take your Instagram game to a whole new level
Give all those followers their pound of flesh
Be an instant YourTube sensation
Offers crystal clear, 360° views of internal contours
Selfie Shoes by Miz Mooz
Chrome Selfie
Even Google couldn't resist the temptation to make fun of selfies.
Business & Tech
Most tech companies and startups have a fun, carefree culture and April Fool's day is their time to let that awesome brand quality shine.
HubSpot goes #deskfree
Watch the video below to see CEO Brian Halligan comfortably working from the carpet:
Moz migrates their support system to Snapchat
Today's announcement from Moz will change the way you think about customer support forever.
Snapchat Stories
Snapchat took a unique approach to digital pranks by providing its audience with a not-so-helpful life hack:
Airbnb
Airbnb uncovers an untimely error on their site and creatively warns users of the error from the homepage and via Twitter:

If you were able to book an Airbnb in a different era, please do not contact these hosts. Do not attempt time travel.

— Airbnb (@Airbnb) April 1, 2015
Uber for Tinder and Tinder for Uber
A new market research tool that relies solely on emojis for data to deliver consumer predictive analytics was debuted by Adobe Systems today at Predictive Analytics World in San Francisco, its Senior VP of Corporate Communications Reports.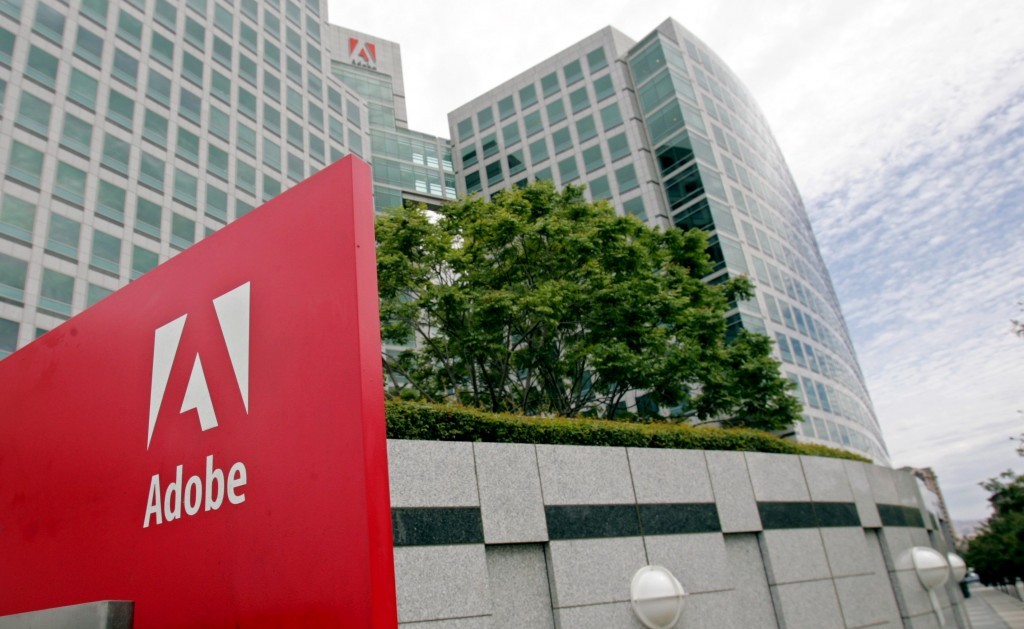 Smart Phones & Wearables
Another seemingly easy target for digital brand pranks, wearables, and smartphones were also a popular trend today.
Microsoft Reboots The Windows Phone
As reported by The Verge, Microsoft has genuinely launched an MS-DOS mobile app for the Windows Phone as part of an April Fool's Day prank.
The HTC Re Sok
These smart socks from HTC are SMS-enabled, so you'll never miss another "notification" and you really can't beat the GPS pair finder.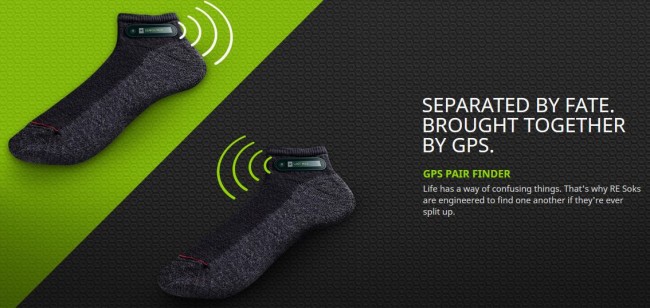 Galaxy BLADE edge: Chef's Edition
Samsung announces the world's first smart knife with smartphone capabilities: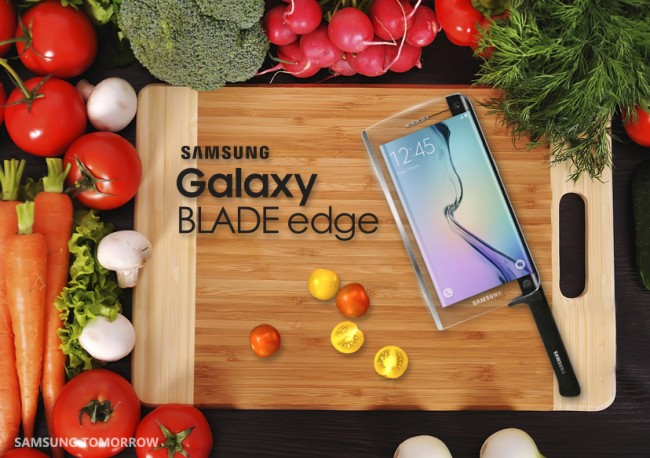 Playstation Flow
Playstation takes gaming to new, absurd levels with their latest product announcement:
Here Kitty
Here 360 presents a geo-intelligent collar for domestic cats that is beneficial for cats and owners alike.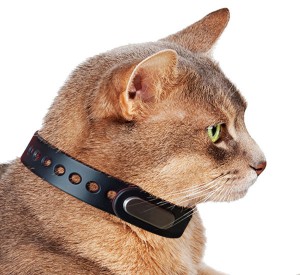 Mind & Body Bra
Ultimo announces "the only bra that understands the laws of attraction better than you do":

ECOMMERCE
Faux-product listings are an easy target for April Fool's Day pranks from eCommerce brands. Here are some of today's best:
Amazon Retro
Many people thought this week's announcement of Amazon Dash was the online retailer's April Fool's prank, but they were wrong. Instead, a throwback version of the homepage loads for half a minute before refreshing to the updated site design we know and love.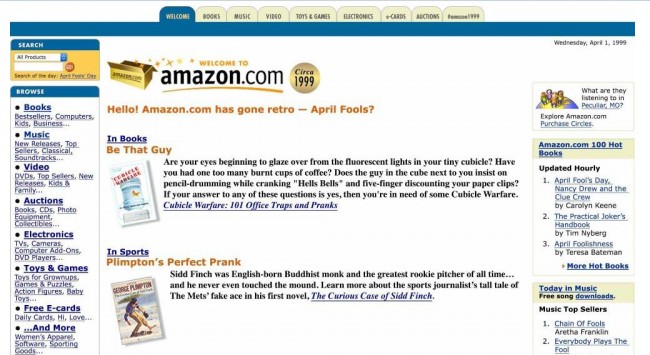 Betabrand acquired by Derp.com
No strangers to April Fool's Day jokes, Betabrand pulled off a highly detailed site takeover today:
T-Eliot one-piece toilet system
Bathstore.com announces T-Eliot (that's "toilet" backward) – a rear-facing toilet seat to increase bathroom productivity:
Firebox capitalizes on Kimye
These less-invasive products from Firebox (see "Selfie" section above) really showcase this brand's creative side and demonstrate their relevance to pop culture with The Kim Kardashian Jelly Mold and Yeezus Juice:

To Fool or Not To Fool?
Not amused by all the tomfoolery? Neither is John Oliver. Watch the hilarious video above as he leads his audience in a No-Prank Pledge and makes them promise to intervene on anyone they see "being a dick" on April 1st. Good thing we didn't take the pledge, too.