Unilever Vows to Curb Gender Disparity
On February 27th, Aline Santos, VP of Marketing at Unilever, delivered a keynote speech at Mobile World Conference where she announced that Unilever would raise the number of female-founded startups it invests in from 23% to 50% by 2023.
This timely news comes as powerful and revolutionary movements like the Time's Up initiative and #MeToo start to catch fire on a global scale. Santos' announcement is an affirmation to her company and to the ad world that Unilever is committed to taking measurable and actionable strides to promote equality.
In a recent study into startups located in the US, UK, Singapore and India, Unilever found that 46% of startup founders believe there are gender bias problems in the industry. Unilever also reported that 61% of women in their communities believed there were not enough role models and 42% of founders said that finding access to funding remained their biggest hurdle. Evidence also stated that some female founders would send male representatives to seek funding from investors on their behalf in order to increase their chances of accessing capital.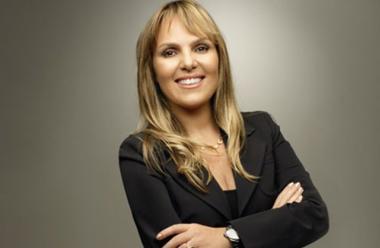 A Timely Initiative
As a response to this study, Unilever teamed up with UN Women and 22 other companies to create the 'Global Innovation Coalition for Change.' The coalition pushes for acknowledgement that there is an industry-wide issue and encourages other corporations to be transparent about their own statistics.
Future goals for the group include implementing mentoring programs to boost the number of role models accessible for women. Bank of America and Target have started similar mentorship initiatives with the goal of putting more women into leadership positions. The Unilever backed coalition also plans on creating programs across disciplines and sectors and to create training projects for younger individuals.
According to a report by TechCrunch, only 17% of startups in the first quarter of 2017 had a female founder. To add insult to injury, this statistic has been unchanged for five years. These new mentoring and training programs sponsored by Unilever and the 'Global Innovation Coalition for Change,' will not only play a role in increasing those stats, but they will also inspire women to pursue entrepreneurship and give them the tools and knowledge needed to make their dreams a reality.
According to a report by The Drum, "Unilever will not be upping its startup investment budget. It will redirect the 'pretty good' fund it has already towards female-led businesses."
Unilever Strives to Be a Change Agent
After her keynote, Aline Santos told The Drum,
"A company like Unilever – a big investor in startups and that really uses their services and is able to scale them – saying we are interested in having more women-led business in our portfolio is going to trigger lots of actions – It will trigger action from accounting companies to incentivise young women… and scouring companies to bring us a more balanced slate. It will affect the whole supply chain of startups."
Santos made it clear that Unilever would not be investing in female-led organizations simply because they are female-led, rather they would need to be deserving of accolades and funding.
Aside from their five year goal, Unilever has not mentioned any incremental targets or milestones but it's evident that they are dead-set on becoming change agents. By outlining several actionable initiatives to drive gender equality, there's a strong chance Unilever may inspire female-founded startups to rise up and say time's up on gender bias in the marketing industry.
By vowing to giving female-led organizations the representation and support they deserve, Unilever has shown they are willing to fight against gender bias and give female-led startups the funding they deserve.