The number of businesses investing in content marketing is constantly rising.
According to the 2018 Content Marketing Institute's research, 91% of small businesses are using content marketing, while 54% of nonusers are planning to invest in it within 12 months.
Statistics like these prove that content marketing is truly king.
It gives you the opportunity to drive lots of organic traffic to your site, boost your customers' engagement and loyalty and, most importantly, build a solid brand image. By providing high-quality and relevant content, you will position yourself as an authoritative source of information and bring value to your regular visitors.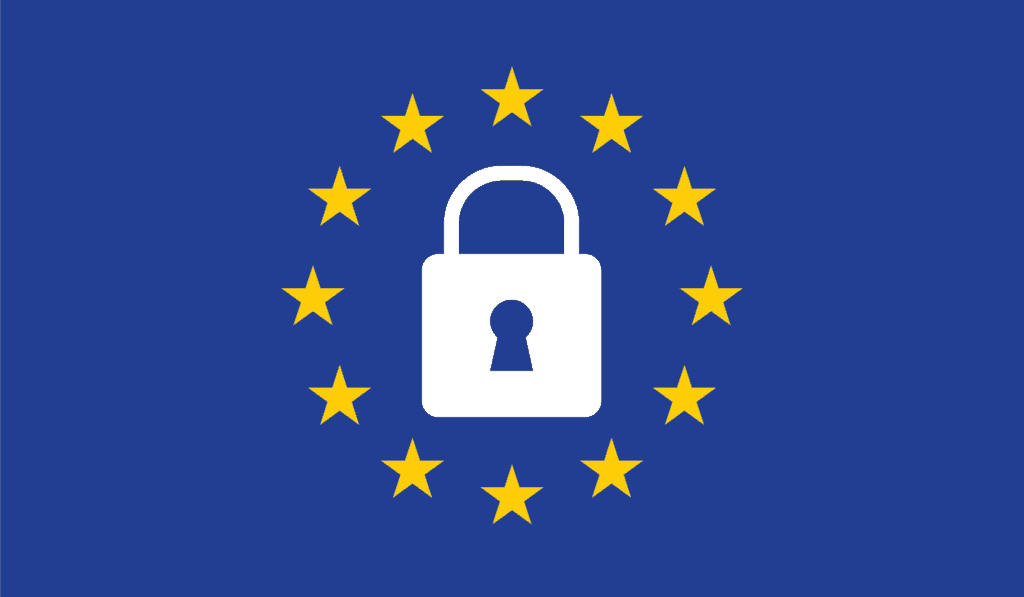 But, to get the most of your content marketing efforts, you need to track their performance regularly.
This gives you the opportunity to assess the effectiveness of your content marketing strategy and identify the practices that work (or don't work) for you. Only this way will you be able to understand your target audience's preferences and tailor your content to them.
However, the mere implementation of a content marketing strategy and the way we monitor its effectiveness slightly changed with the introduction of GDPR.
What is GDPR and why is It Important?
General Data Protection Regulation, or simply GDPR, is a piece of legislation introduced by EU to protect people's personal data. It was approved two years ago and it came into full effect on May 25th this year.
This regulation was triggered by the fact that the marketers collect and use our personal and sensitive information we leave on their site to create a more targeted content.
The problem lies in the fact that they don't ask the users for consent before using their data.
This is exactly what this regulation is about- to give all EU users the rightful control of their personally identifiable information. And, the mere definition of personal data has been expanded to incorporate IP addresses, cookie identifiers, and GPS locations.
You need to ask your visitors for consent before taking advantage of the data they leave behind. This puts them in charge of the data they want to share with you. And, you will need to ensure that their data is safe, as well as provide them with numerous opportunities to control, check, and even delete their data.
Unsurprisingly, if you don't do so, you will get penalized.
Namely, for non-compliant organizations, monetary administrative penalties are about €20 million, or 4% of worldwide revenue.
The Impact of GDPR on Content Marketing
GDPR influences the digital marketing industry significantly, especially the content marketing arena.
Even though we can now read a bunch of articles on how this piece of legislation may ruin our content marketing efforts and that we should now turn to a more impersonalized content, that's actually not true.
On the contrary, GDPR gives us numerous opportunities to come up with new, cleverer ways of doing content marketing and yet comply with the regulation.
So, we shouldn't give up on using personal information to optimize content. Instead, we should harness all the power of such data to create highly personalized content that will help us build stronger relationships with the people that really matter.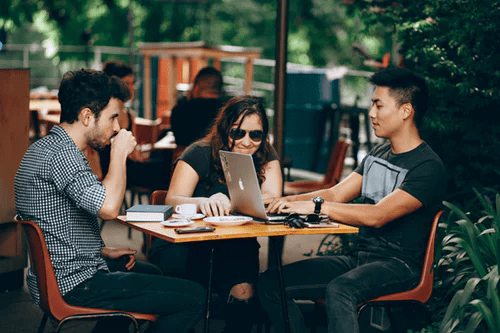 For starters, we need to stop taking the information we get from our visitors for granted. Namely, we should treat our website visitors with the same care we would give to our customers.
From now, your visitors are not providing you with their information unwillingly. On the contrary, they're actively participating in this process. And, the fact that they press the "I agree" button means that they are really interested in what you have to offer.
This is why this data is extremely valuable to you and may help you tailor your strategy to a narrower, but truly important group of people.
Robert Rose wrote a great article on the impact of GDPR on content marketing, defining it as the 'biggest gift to content marketing."
Does This Mean that You should Start Tracking Different KPIs?
No.
When it comes to selecting metrics, you first need to know how to separate the wheat from the chaff.
Telling vanity metrics like social media likes or shares from those that really give you valuable insights into your content marketing effectiveness is the basis for your research.
And, as the data you collect in this post-GDPR era is believed to be highly valuable, this is a chance for you to create a highly personalized content for your target audience. As a result, their engagement, conversion rates, and brand awareness will rise (parallel with your revenue).
With this in mind, here are a few metrics you need to take into consideration.
Engagement metrics
Like we've already mentioned, GDPR is supposed to help you shrink your focus and finally pay attention to only those people that are really interested in what you have to offer. These are the people who agree to give you their sensitive data. And, this data is the foundation of creating highly engaging content that will resonate with them and inspire them to convert.
This is why you should focus on those content marketing metrics that will, directly or indirectly, show you how engaging and persuasive your content is.
Blog/newsletter subscriptions. To make your email marketing efforts GDPR-compliant, you need to make sure that you have a clear authorization to send your content to the recipients you're generating (and that you generated before). You should also provide them with a clearly visible unsubscription link. These are all moves that may make you lose numerous recipients. This is why your new blog/newsletter subscription rates are important. They show you that, even if they are fully aware of you're going to have access to their data, people still consider your content important enough to sign up.
Pages per visit clearly show you that one is interested in your content and wants to explore more of it immediately. This not only shows how well-targeted your content is, but may also prove that some other elements like your CTAs or internal links are also highly engaging.
Time on page tells you how long it takes to a user to read a particular piece of content. Of course, this could be somehow murky, as it doesn't tell you whether a reader really consumes this piece of content or they may have forgotten to leave the page.
Scroll depth is probably more reliable than time. It shows you whether users really read your content from beginning to end or just consume it partially.
Lead generation metrics
The purpose of creating highly targeted content is to improve lead generation, lead nurturing, and sales. Precisely because of this, paying attention to the metrics that track the ROI of your content marketing campaign, such as new lead generated, leads reactivated, or revenue contribution, is critical.
If you're using gated content, such as lead capture forms, GDPR will make a difference for you. The way you collect this content now has changed, since you will have to prove that the information you are asking for is vital to provide the deliverable. For instance, if you're organizing a webinar, asking for an email address to send the participants the link to join is necessary. As the number of form completions will vary now, you should measure it regularly.
Retention metrics
GDPR is an amazing chance for businesses to re-engage with their customers and inform them about the benefits of data sharing. It helps you build a strong brand reputation and nourish stronger relationships with your target audience, based on trust. This is how you will not only attract new customers, but also keep existing ones inside your company. Of course, you can track to that extend content marketing impacts your retention plans.
Some of the metrics to follow are:
The return rate- how many people return to your site.
Bounce rates indicate that your readers are losing their interest and leaving your site after viewing just one page.
The number of followers- if people start following you, this means that they are interested in your content.
Subscription rates, as well as the number of unsubscribes and opt-outs, tell you how targeted and relevant your content is.
Quick Tips on How to Make your Site More Trusted and fully GDPR-Compliant?
Choose GDPR-compliant SEO reporting tools to make sure they don't compromise your users' personal data. Read their new Privacy Policy and make sure they support the Individual Rights of the GDPR.
Make sure you are GDPR-compliant with Google Analytics. So, if you're using it to analyze your content marketing efforts, here are a few steps you need to take:
Audit your existing data for any Personally Identifiable Information. Collecting them is against Google Analytics Terms of Service.
Turn on your IP address anonymization. IP is also considered PII, as we already mentioned.
Audit your collection of pseudonymous identifiers, like user ID or hashed emails. Even though this is acceptable, make sure you update your Privacy Policy to reflect the collection of this data and its goals.
Update your Privacy Policy for full transparency.
Build explicit opt-ins and opt-outs.
Hope this helps!