What it Takes to Be a Top Content Marketing Company
We offer an array of digital marketing services here at Relevance. Clutch, a ratings and reviews site based in DC, recently named us a leader of content marketing agencies. Companies were scored based on how able they were to deliver to clients, marketing presence, and most importantly, the full-length reviews they conducted with our clients. These glowing reviews detail both the services that we provided and the overall experience we gave each client.
Below is a quote we pulled directly from one of the full interviews: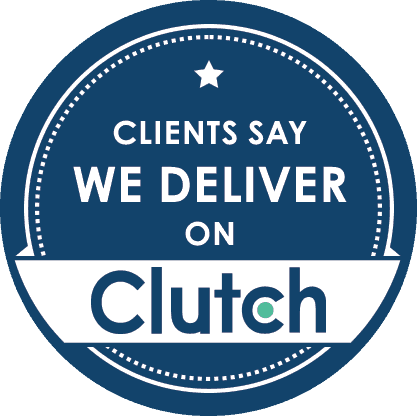 "Relevance brings a fresh approach to our specific challenge. They were very customer service-focused, were very quick to understand our current situation, and understand what we were trying to accomplish."
Clutch covers a number of different segments within the digital marketing industry. After being evaluated by Clutch's methodology, companies like ours are placed in the Leaders Matrix seen below. We are very happy to see what wonderful experiences all of our clients had when we looked back on their reviews. This has only strengthened our belief that we are providing a truly unique experience with results to back that experience up.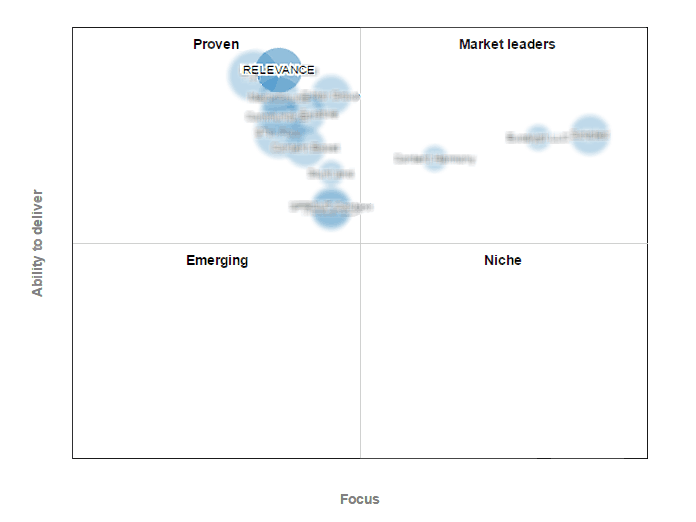 Another satisfied client quote:
"I had an opportunity during the course of five years to work with a number of different people on Relevance's team, and every single person I ever worked with was super sharp and very smart."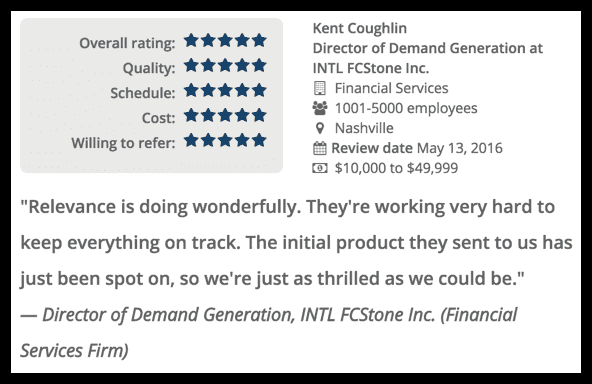 You can go to Clutch to get an in-depth look at Relevance and the work that we have completed. Their analysts have conducted 11 interviews with our clients. To learn more about how we were evaluated check out Clutch.
[xyz-ihs snippet="Hubspot-CTA-Leaderboard"]