Where We're Going and Where We've Been in Digital Marketing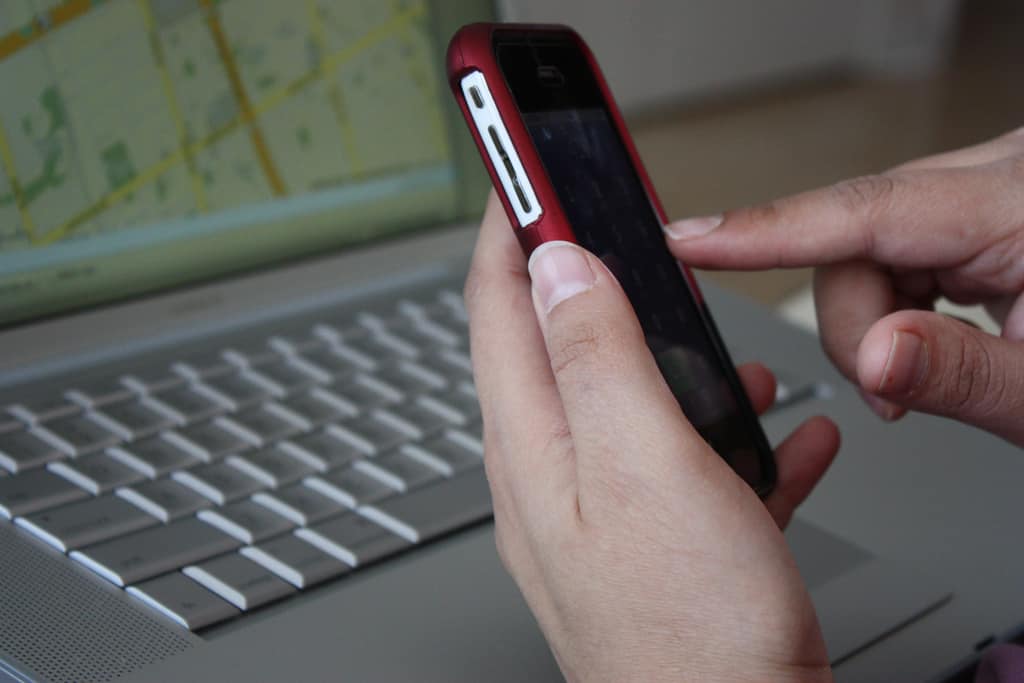 We've come a long way since the days of dial-up Internet, and the latest trends signal new digital marketing opportunities for savvy content marketers.
Mary Meeker's 2015 Internet Trends report charts the meteoric rise of Internet access and "vertical" viewing (that is, content digested on a vertical or portrait-oriented screen). As of 2014, global consumer Internet video traffic accounted for 64 percent of all consumer traffic—up from 57 percent in 2012.
At the same time, mobile is changing the way we digest digital content. In 2010, users spent 5 percent of their time on vertical screens; today, that's shifted to nearly 30 percent.
Data geeks can find the full report here. For content marketers, here are four key takeaways:
1. Think Mobile First
Without a doubt, mobile has changed the game for content marketing. According to Meeker's data, Americans now spend 2.8 hours per day interacting with digital media on mobile, surpassing the time they spend on a laptop or PC (2.4 hours). Mobile searches now account for more than half of all search traffic, Skyword previously reported.
All this vertical viewing requires digital marketing tactics with a vertical perspective. First and foremost, content must be mobile friendly, especially now that Google is taking mobile friendliness into account as it displays search results. Mobile-forward brands will go a step further and think about how to create mobile-optimized, interactive vertical content to reach the legions of consumers reaching for their smartphones, not laptops, to discover products and brands.
2. Invest in Video
Digital video viewing is on the upswing, thanks in part to social channels such as Facebook. Facebook video views have quadrupled in the past six months to 4 billion video views daily, Meeker reports. What's more, 75 percent of those views are on mobile.
Research shows that video can nudge consumers along the buyer journey more effectively than other forms of digital marketing, making it a smart investment for brands. Smart brands will take their efforts one step further with video content designed for the vertical screen. According to Snapchat, videos designed for the vertical screen translate into higher viewership and engagement from consumers.
3. Harness User-Generated Content
Social networks are awash with user-generated content. Millions of users are sharing pins on Pinterest, videos on Vine, photos on Instagram, audio content on SoundCloud and reviews on a variety of websites—and that's just a drop in the bucket.
Top brands can harness this wave of user-generated content to build consumer relationships. Eyewear distributor Warby Parker scored a social marketing win by asking users to post pics of themselves with their glasses; musician Ellie Goulding integrated user-generated Vine clips in a viral music video. Campaigns like these allow consumers to help share in brand storytelling, and loyal fans will often spread the word to their friends and followers on social media.
4. Embrace the Buy Button
If trends are any indication, more and more people will soon be using their smartphones to make purchases. That means brands with the most user-friendly mobile checkout experiences will win the most customers. "Buy" buttons on social media ads or in sponsored search results could make it easier for users to purchase when the moment strikes them. Brands that can't offer a frictionless purchase experience on mobile may soon find themselves losing out to other, more mobile-friendly companies.
For more on what makes content successful in the digital landscape, check out Skyword's infographic, entitled "The 3 S's of Successful Content."
This article originally appeared on Skyword.