Your Marketing Budget Is Wrong: Why Owned Content Is Key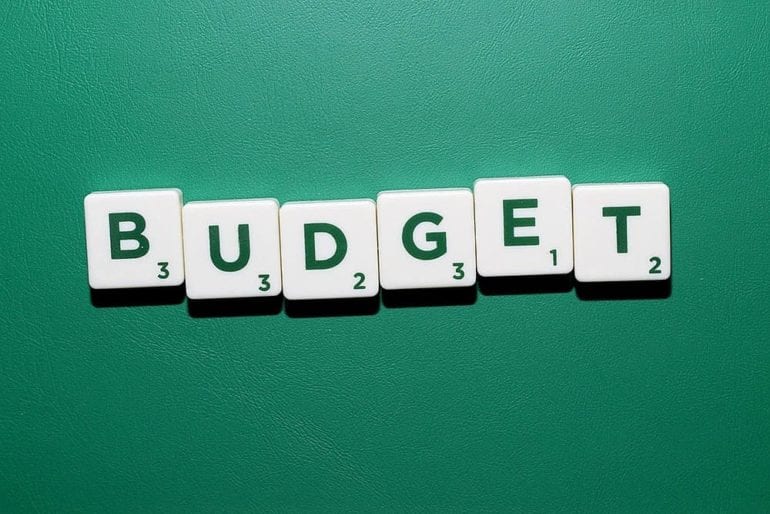 Not too long ago, I met with a CMO from a leading brand. About midway into our conversation, I asked why her agencies plan creative campaigns 12 months out.
She looked perplexed, so I clarified, explaining that annual planning, by its very nature, gets in the way of the flexibility and freedom to leverage timely events. Her response: "My budgets are allocated annually, and I must use it or lose it."
From the sound of it, you'd think bureaucracy had been hardwired into the budget process, but that's only partly true. There's also a level of rigidity baked into traditional marketing strategies.
Rather than explore emerging media and marketing channels, old-school tactics choose the safer scorched-earth approach (quantity over quality), leaving consumers with sanitized advertising that yields paltry ROI. It's a lose-lose scenario: Even though consumers engage with brands in a nonlinear fashion, brands continue to approach their marketing budgets linearly.
Bureaucracy is further reinforced by the agency world, with media companies yielding the most power. They hold nervous CMOs hostage by requiring financial commitments for purchased media. Of course, many of these commitments are for traditional media outlets that offer pseudo analytics — and rapid market share loss, at that.
Break the Cycle of Dependency
Content marketing is an obvious solution to relieve CMOs' Stockholm syndrome over budget allocations. Owned media forces brands to break free of their psychological alliances and live in an always-on world, delivering content like a publishing engine.
And content has been proven to work. Publishing 16 or more times per month yields nearly 3.5 times more traffic than posting four or fewer pieces. Owned media also allows CMOs to monitor audience feedback and engagement in real time — it's easy to rapidly adjust messages and calls to action. The transformational implications for departmental dexterity and organization make it difficult not to allocate dollars toward content creation.
Once brands start publishing their own content, they're no longer dependent on media outlets. Instead, they have the power to produce content that consumers actually care about and can access when and where they deem appropriate. Owned media allows the consumer to immediately validate and share valuable content, offering immediate transparency into their likes and dislikes.
Get Back in the Driver's Seat
Moving from paid to owned content isn't always a smooth transition. You need strong leadership and strategic logic in place before making the shift. Otherwise, you'll end up just pushing content, hoping something works. Take the following steps to realign your efforts:
Get your house in order
Brands that win at owned media understand the power of speed and dexterity. Although agility isn't normally associated with major brands, it has certainly become synonymous with consumer habits, social media, and emerging marketing channels. Overinvesting in paid media channels may spell disaster when these channels suddenly alter their algorithms or change their terms of use.
Owning your content, however, allows for absolute control. You can quickly adjust messaging should your audience demand it. If your organizational structure is rigid and bureaucratic, then the necessary agility will be out of reach.
Rethink your mix
When you switch to owned content, business metrics become more important than vague marketing metrics. A common byproduct of an increased emphasis on owned media is deeper collaboration between a brand's marketing and sales functions, so you must find the right mix between paid and owned content.
Take the CMO I referenced earlier. She had single-digit budget allocation toward owned media just 24 months ago. She examined the empirical evidence, and content now represents nearly 40 percent of her budget. In the modern market, you may find anywhere from 25 percent to 50 percent of your budget should be owned content, with most brands hovering right around 40 percent.
Use a content marketing platform
Content marketing platforms can serve as your content engine, taking the pressure off your team to produce a steady stream of strategic material. These platforms can also drive efficiency, speed to market, and analytics for your organization. In fact, those who reach their key marketing objectives are about 80 percent more likely to use content marketing platforms than low-performing brands.
One client of PowerPost, for instance, is a leading financial services firm in a highly regulated business. Our platform's compliance safeguards and cross-department approval features give the company confidence in knowing branded content has been properly vetted before it hits social channels. This not only gives the firm peace of mind, but it also provides a mechanism to ensure every piece of content is furthering the team's goals.
Give content time to find its audience
Smart brands need to be patient when it comes to realizing ROI; online content requires an adequate runway to take off. Finding your audience is both an art and a science. Aggressive monitoring and constant refinement should yield valuable insights within weeks.
It takes even more time to drive middle-of-the-funnel leads or email acquisition. Here, you can expect to see valuable results in a few months. Assuming you're allocating at least 40 percent of your budget to owned content and you've adopted a publisher's mindset, industry dominance will most certainly be attainable within a year's time.
The only constant in marketing is change. If you want to compete, you've got to stay ahead of the trends influencing the marketplace. To better operate in the always-on world we're now living in, you must integrate owned content into your strategies.