4 Ways to Improve Your Social Media Strategy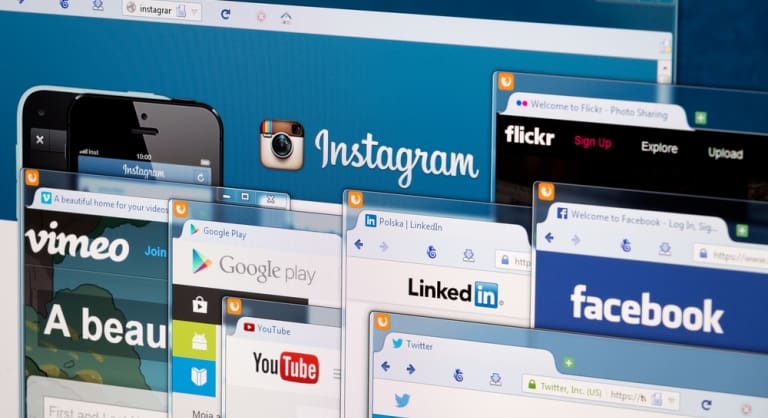 Social media has become a very common means of communicating with other people, with just about everybody having at least one social media account. Whether it's Twitter, Facebook, or Instagram, people are taking to social media to voice their opinions, share their stories, or stay tuned to what other people are doing. 
Because of social media's worldwide reach, a lot of companies are using the medium as a way to connect with their consumers. Unfortunately, not every company is well-versed in using social media marketing in an effective way. This results in poorer engagement with consumers, a waste of time and resources spent on their efforts, and a lower contribution to the company's sales model.
Here are a few things that companies should incorporate into their social media strategy.
1. Incorporate videos in your posts
While using text is always a good way to communicate with your audience, studies have shown that videos are also a great way to break up the monotonous feed of images or text. Plant Therapy for example, does this to great effect by using videos to show their consumers how to use their products, such as essential oils and other plant-based health accessories.
Videos also provide a better way to engage your audience. It's easier to keep your audience engaged by breaking up a wall of text into a short 30 second video full of interesting imagery and animations.
2. Keep the content flowing
Social media marketing works only if companies use it effectively. One of the best ways to keep your social media campaign performing is to provide regular updates. People's social media feeds are always updated with new or reworked content, so the people who follow your business' social accounts will quickly forget about you if you take too long between posts.
Avoid this by setting up a social media calendar to know when you should update your social media content. Even better, utilize a social media management tool like HootSuite to automatically post content in all your social media networks. 
3. Respond to your audience
The reason why a lot of social media campaigns work is that a lot of companies fail to really engage their audience. Social media is more than just creating visually appealing content or coming up with cool hashtags to use. The core of social media is really about communicating with the people who follow you or reply to your posts. To get proper engagement, you should focus on helping your followers rather than taking at them with constant sales pitches. Provide helpful advice on how your products or services work, how to use them, and so on.
Connect to your consumers on a more personal level by taking some time to reply to them or share any content that they create that features your brand. Using tools like Instagram's Share to Story function or a third party repost app will help increase your connection with your consumers. This will make your audience feel heard and appreciated, increasing brand loyalty.
4. Ask for feedback
While social media is a fun way of getting your brand out there and standing out from the competition, it's also a great way to improve your business. This is because you get the opportunity to go directly to your consumers and get their insights.
Occasionally, it might be good to post polls, or go on live on Facebook or Instagram to get a host of feedback on how your product or service can improve. It can even be something as simple as posting a question as a caption along with the content. The amount of insight you can get can then be sifted through and assessed whether these suggestions or complaints are worth looking at to better improve the brand.