Another decade has terminated and, with the New Year well on its way, it is high time to ponder on which SEO trends will emerge in the years to come.
Like in all things digital and otherwise, strategies are disruptive and ever-changing.
Optimizing approaches are no different.
Yet not many marketers are talking in a serious manner about what really may alter in 2020.
Of course, voice search has come to stay. It will continue to account for more than half the search queries this year too.
But voice search may be thinking beyond 2020.
It has to. Marketers have now understood that voice search is exploding.
Companies are now seeing opportunities to comprehend how consumers are using voice technologies on smart TVs and mobiles.
It has become vital for savvy marketers to research and analyze how mobile voice assistants and an array of smart speakers like Amazon Alexa and Apple HomePod respond to brand and product queries.
In this connection, we must understand that marketers have to cover brands from both the B2C and B2B spaces for in-depth research.
When looking to opportunities what could be the edifices that define voice search?
Here are mainstays we can think of:
Query discovery
Answer or response retrieval
Response or resolution  sources
Optimization
Voice search is not confined to just Alexa. Companies are evaluating fast adoption of several voice-activated applications and dedicated devices. They are seeking applications that offer enhanced results enabled by artificial intelligence.
The going is not going to be easy for both the consumer and the provider.
Digital assistants do not always deliver the correct answer. Or, they may not answer at all.
A study covering an assortment of B2B and B2C brands has revealed that most of the devices are unable to deliver answers to frequently asked queries.
This situation is likely to change in the future and the process may start in 2020 itself.
We can safely say that the biggest trends in 2020 in the arena of voice search are likely to be:
More devices coming up – Most tech giants like Google, Facebook, Samsung, and Apple seem to be throwing up innovative devices.
Globalization catching up – For example, Google Assistant is now available in more than 50 countries and several languages.
We can expect a combination of voice and screen to deliver audio and visual results.
Organic SEO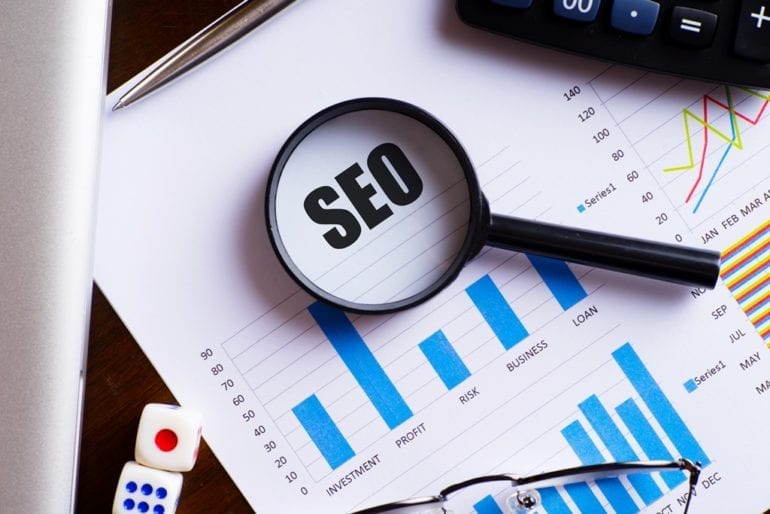 Organic SEO is a marketing strategy that focuses on enhancing online visibility.
Let us understand what this term means.
Organic search engine optimization is all about tricks or approaches used to achieve high ranking on search engine results. The approaches make use of unpaid, algorithm-driven results on a specific search engine.
In short, the strategy is to use White Hat SEO methods rather than Black Hat ones that make use of keyword stuffing and link farming.
Organic SEO strategies will continue to be the frontrunner and one of the key cornerstones for success in 2020 because they are effective methods for growth and expansion, and have the capability to adapt sooner or later in response to consumers' desires.
Emphasis on purpose
So think what is the purpose of your page?
Is it created to be helpful for the reader/consumer? If yes, it has a beneficial purpose.
Ideally, the page must be consumer-centered.
It narrates information on an interesting topic.
It entertains.
It expresses views.
It is interactive – means it allows users to ask queries and get answers to them.
It sells products/services.
The right YMYL content
YMYL is short for Your Money or Your Life.
Even though M for Money figures in the acronym, a true YMYL website is more than just currency.
Google perhaps envisages that any page which has content that impacts readers' health, happiness, safety or financial solidity is an YMYL page.
A few examples of YMYL pages are:
Online transaction or financial transaction pages that allow consumers to buy merchandise, transfer money, and pay utility bills online.
Financial information – pages that provide useful information on stock markets, investments, and financial planning for retired persons.
Pages that provide useful information on disaster management, storm and flood alerts, state and national news related to events, science, and technology.
Legal related pages offering legal counsel/advice on divorce, custody, bankruptcy, and more.
Important medical information related to drugs that have been pulled out of the market, latest information on specific diseases, health and nutrition.
E-A-T
The acronym E-A-T will continue to be a buzzword in 2020.
What does E-A-T stand for?
It stands for expertise, authority, and trustworthiness.
Let us take them up one by one.
Expertise
There is no any need to elaborate that the reader must feel you are an expert in the field.  The internet has a deluge of information, and so you must stand out if you want your content to be read.
This simply means that even if you have expertise in a domain you must know: a) what your target audience wants, and b) how best to deliver it.
Authority
It is good to be an expert in a field. But in this era, there could be a plethora of people like you.
But when other experts in your field cite you as a reference, you are more than an expert – you are an authority.
[bctt tweet="If your content is widely shared on a consistent basis across several social media platforms you can be considered as an authority in the field." username="relevance"]
People are inundated with information. In such a setting you must leverage influencers for SEO. Readers are more likely to interact with an influencer (respected & well-known person) more than with an advertisement.
This trend will continue to dominate in 2020.
Trustworthiness
If your website is an online business or otherwise, offerings, promotions, and social media content will certainly help.
But there is one more thing that you must do. Build a trustworthy website.
You can generate trust by focusing on the following:
Reliability – Your information must be accurate and free from any factual errors.
Link to peer reviewed articles. This will make it clear to readers that you have researched your content.
Security – You must let visitors know your website is secure. If a user does not feel secure, they are sure to leave quickly.
To summarize, you must adopt a multidimensional strategy to achieve your objectives. And this cannot be done overnight. The learning curve can be a trial and error process. Importantly, always keep abreast of the latest in your field and associated market.