Top 10 Marketing Automation Tools and Platforms in 2018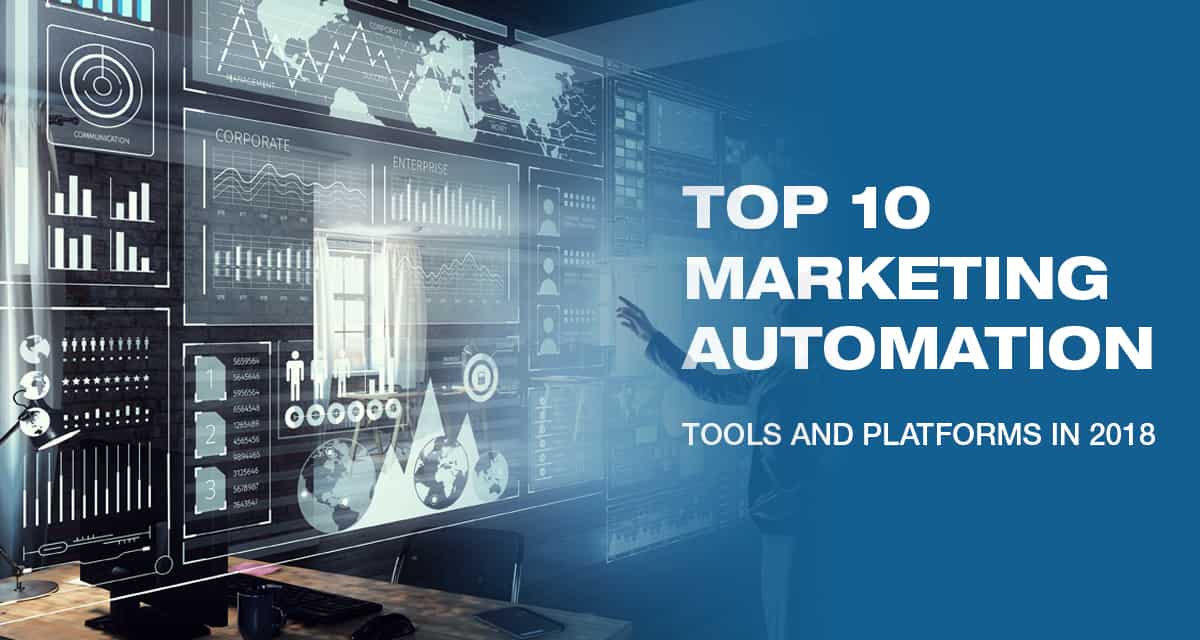 Before we go to that famed list, let us revisit the term automation. In simple terms, automation means finding a way of simplifying a task that needs repetition – which can not only save time and effort but also make the whole process less stressful.So what does marketing automation imply? Marketing is the process of selling products and/or services. So, marketing automation obviously means automating the process or actions involved in marketing.
Marketing activity involves many repetitive tasks such as sending out bulk emails, managing campaigns, social media marketing, website analysis, and more. Managing these tasks manually is not only tedious and time-consuming but can also create scope for manual errors. Marketing Automation can help in making these tasks much easier and this, in turn, can help business prosper. It is a part of Customer Relationship Management or CRM.
There are many marketing automation tools and platforms available for automating the processes of marketing. It is important to opt for the right ones to maximize the benefits.
The marketing automation industry has soared from a $500m market and is expected to become a $5.5bn market in 2019.
Click To Tweet
The industry is not yet settled with new marketing automation tools and platforms being added at a ferocious pace. Of course, users can enjoy the luxury of choice but the questions remain:
Which One To Choose And Why?
It is not an easy task as there are several things that must be considered. Your choice of marketing automation tool will depend on the size and spread of your brand. While some platforms do a great job with emails, others excel in social media management and analytics. You will also have to take into account user-friendliness and the simplicity of the interface while handling the seemingly complex software.
Before doing a comparative analysis of the advantages and disadvantages and the pros and cons, or the pricing comparisons, it's important to know what to look out for. It is common to come across complaints about automation tools being incompatible with CRM and performance issues reported one month down the line. That can be painful. Companies that do not carry out a detailed research and miss out the fine print can end up burning their fingers by the sliding scale pricing structures and unexpected additional costs.
What are the things you should look out for when comparing marketing automation software providers?
Usability
If you think marketing automation is an easy tool to handle, you are off the mark. In fact, it can be quite complex to handle. That's why it is extremely important to look at the usability and determine if the tool will serve your purpose.
Integrations with Existing Software
One aspect of marketing automation software that's very critical but often overlooked is integration with your existing software. Some marketing automation tools only allow only limited integrations and that too with a small number of third party apps and systems. Top ones such as Dynamic 365 Marketing is designed for easy integration into nearly all types of existing software systems.
Pricing
Research shows that a large number of marketing automation tools come with a sliding scale pricing model that can come saddled with extra costs for add-ons and training. The overall costs can skyrocket if you choose a product with these pricing specifications.
Now that you have identified the features you want in marketing automation software, you will have to look at other aspects:
Email Capabilities
Nearly all marketing automation tools have email marketing but with varying features and capabilities. Your choice would depend on what your email needs are – A/B testing, drip campaign, and demographic segmentation are some of the features offered.
Social Media Capabilities
Then there are marketing automation tools that can integrate with Facebook and Twitter. They are useful in carrying out social advertising, building social apps, social media monitoring, and even for pulling comments from SM into your CRM.
Content Capabilities
Most marketing automation tools allow you to create content in the form of webinars and landing pages. Some of these tools are user-friendly while others demand deeper knowledge of technical skills. Choose the one that you find convenient to work with.
CRM and Sales Competencies
Preference should be given for marketing automation tools with in-built CRM system and offering lead scoring and tagging abilities. Keep away from tools that have no in-built CRM. You will have to connect your existing CRM to the software.
Ecommerce Capabilities
There are some marketing automation platforms that can act as your product database. These tools are ideal for companies that sell products online as they come with features such as affiliate programs and coupon codes.
Ease of Setting Up and Training
You will have to take into account the time and cost involved in implementing the marketing automation software. You must make a point to ask for details as these facts are sometimes not very clearly mentioned by the services.
Now that we have a fairly deep idea of what to look for in marketing automation software, we can look at the various options available and make a real, apple to apple comparison of their features.
Here are the top 10 marketing automation software currently available on the market:
Marketo
Marketo is user-friendly and can be used by sales and marketing teams to boost revenue and achieve higher sales.
Click To Tweet
Marketo automation software for marketing is recommended for use in small to medium size business setups but it can be used in large enterprises as well. The company has been updating the product features on a regular basis to improve the effectiveness of the software.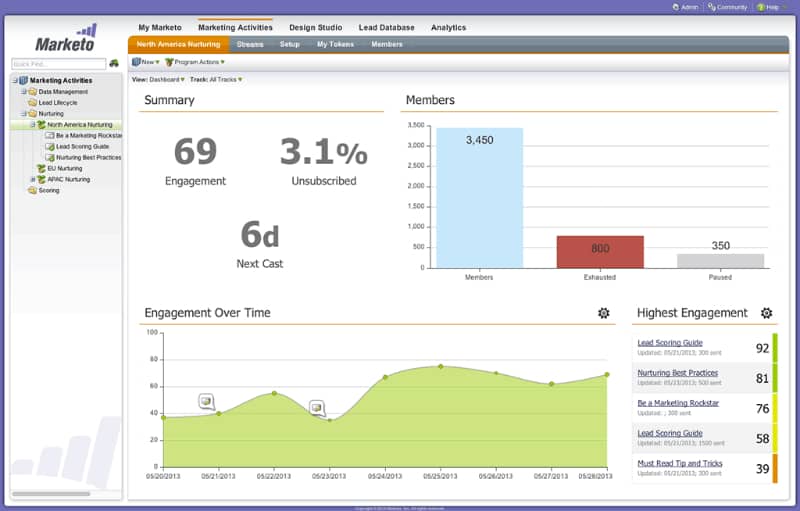 Highlights:
Provides a web-based email marketing platform
Offers a string of features such as landing pages, web analytics, email marketing, social media, and others
Has the ability to create highly automated campaigns and personalize customer engagement processes
24/7 available online
HubSpot
HubSpot is a product designed specifically for small and medium businesses.
Click To Tweet
The inbound software comes with advanced marketing tools for a variety of online marketing processes and tasks, such as web analytics, social media marketing, creating a powerful landing page, content management, search engine optimization, and more. You can launch your campaign quickly and effectively with this marketing automation software.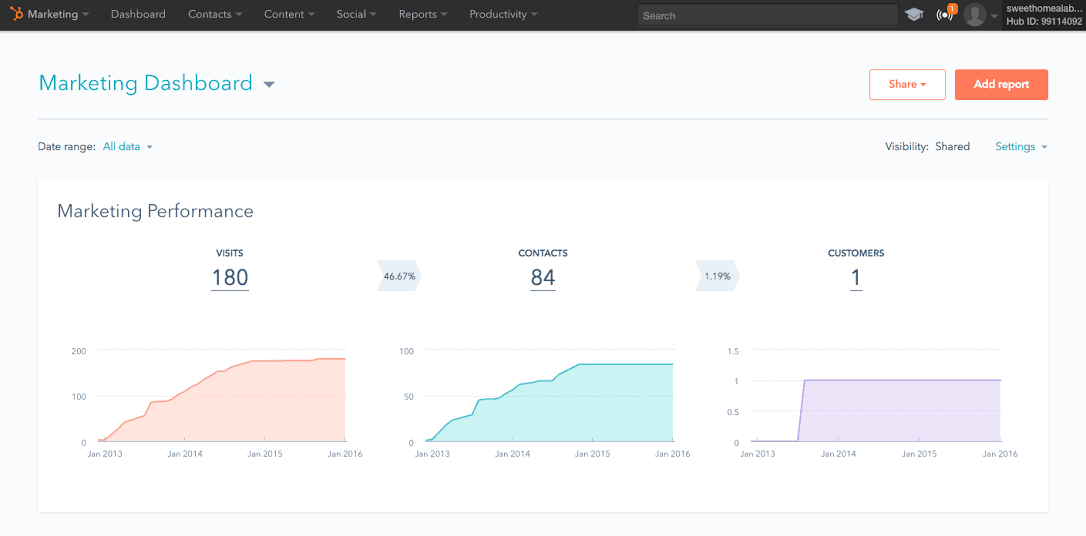 Highlights:
You can edit content and change designs effortlessly.
The software can format the content and ensure its publication as well.
It can create an email template and also automate the content and subject line for an individual
Can optimize content and landing page according to keywords
24/7 support available
Trial version available
ActiveCampaign
ActiveCampaign is ideal for use in businesses with contacts driven purposes.
Click To Tweet
ActiveCampaign offers email marketing service with third-party integration and auto-responses of various types.  ActiveCampaign can create and send out emails for different activities and purposes. The software is also designed to track website activities and events and provide real time analytics based on the results. ActiveCampaign is also useful for garnering customer data in an organized manner.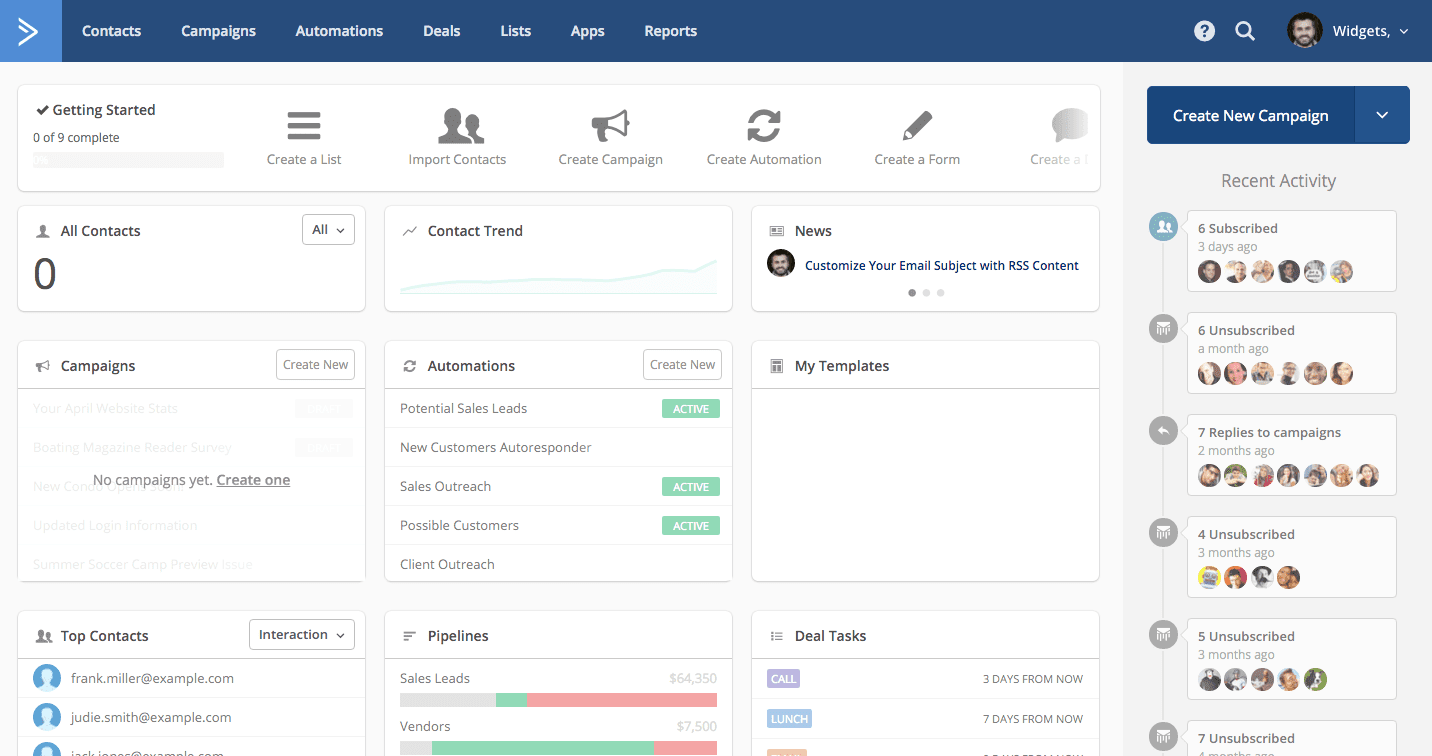 Highlights:
Makes it easy to find existing contacts and automatically add new contacts from various platforms like CRM, e-commerce, and others.
Send emails to customers on any preset date
Creates dynamic data based on customer behavioral analysis, social data, and interests
Various monthly plan packages available
Comes with a 14 days free trial period
Online and live chat support available but on-call support absent
SendPulse
SendPulse enables you to reach your customers through multiple channels be it automated emails, web push notifications or SMS. Targeted at small and midsize businesses SendPulse offers one of the most affordable solutions on the market with up to 2500 subscribers free plan and free web push notifications. Capture leads with subscription forms and nurture them with automated messages triggered by your customers' behaviour.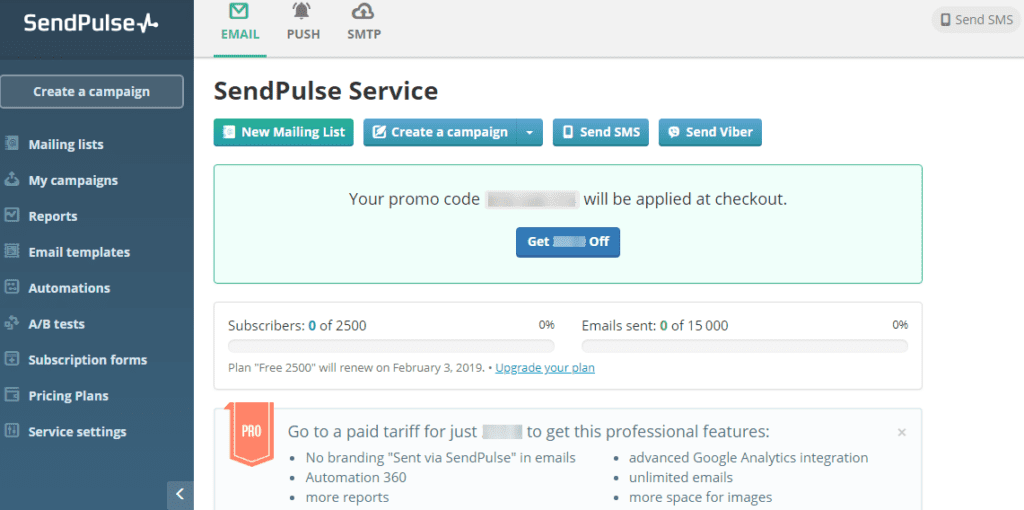 Highlights:
Customize your emails with an inbuilt drag and drop editor or choose from a collection of pre-designed templates.
Reliable SMTP server with 12,000 free messages per month.
Free web push service with monetization feature.
A/B tests and campaign statistics.
24/7 customer support.
Ontraport
Ontraport solution is best for entrepreneurs and small businesses as it is a friendly automated business software. The services offered include email and SMS marketing, content management, CRM, billing and online payments, and others.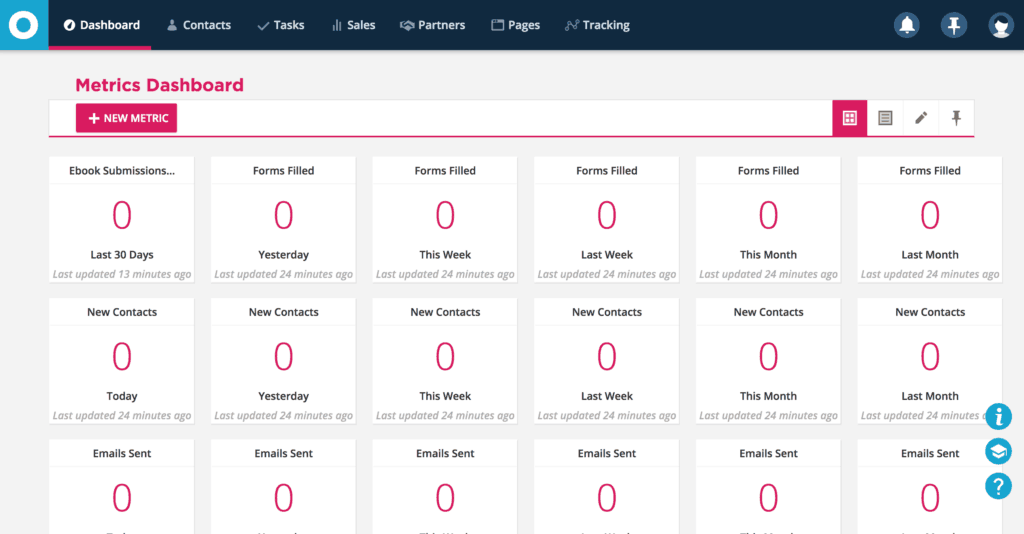 Highlights:
It not only automates marketing efforts but also combines offline and online campaign to provide a fully integrated campaign strategy.
Campaign builder incorporates email, SMS, landing page, and digital ads.
You can send unlimited automatic emails and texts.
Can be integrated with CRM, e-Commerce, and marketing automation tools.
You can build an ecommerce page using the software tools and capabilities.
You can get both online and offline results using the visual campaigning performance reporting tool.
Can tracks customer behavior in great detail across many parameters.
Online support is available.
Omnisend
Omnisend is an ecommerce marketing automation platform with an omnichannel approach.
Omnisend is oriented towards creating a seamless customer experience over several channels – email, Facebook messenger, SMS, Web Push notifications, Google and Facebook retargeting ads, and more. Its strong integration with ecommerce platforms means you can collect important data about your customers' shopping behavior and use it for better personalization and segmentation. Without any programming skills, you can setup Omnisend automation workflows, contact forms, and landing pages for easy email capture and list building.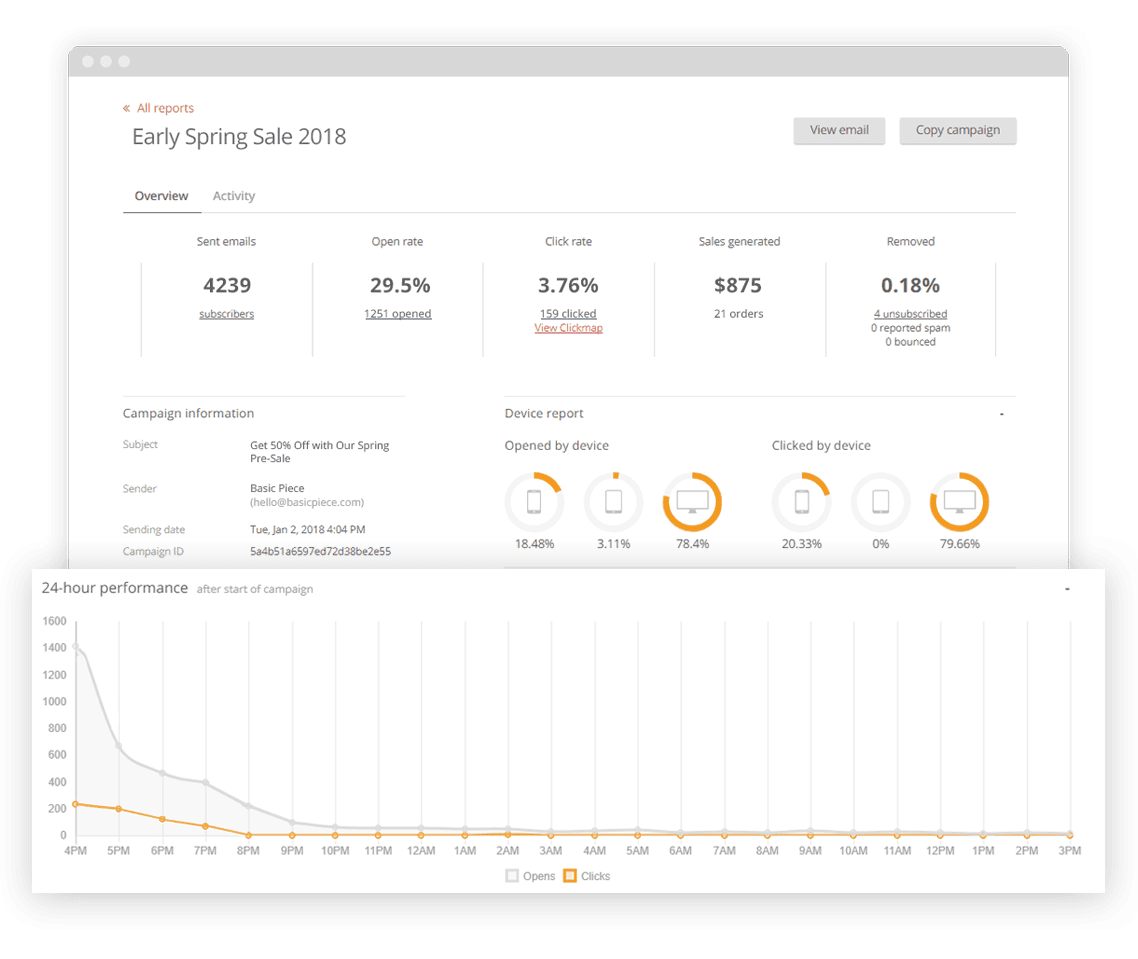 Highlights:
Omnichannel features – SMS, Facebook Messenger, Web Push notifications.
24/7 support and account manager
Dynamic segments and precise targeting
Predefined email automation workflows
14-day free trial period
Pardot
Pardot is a marketing automation suite perfect for boosting your revenue.
Click To Tweet
Pardot is popular because of its ability to provide exceptional services, ease of use, and the availability of interface guides that can assist in creating powerful campaigns easily. Pardot works best for small to midsize companies looking for software tools to boost the efficiency of sales and marketing processes.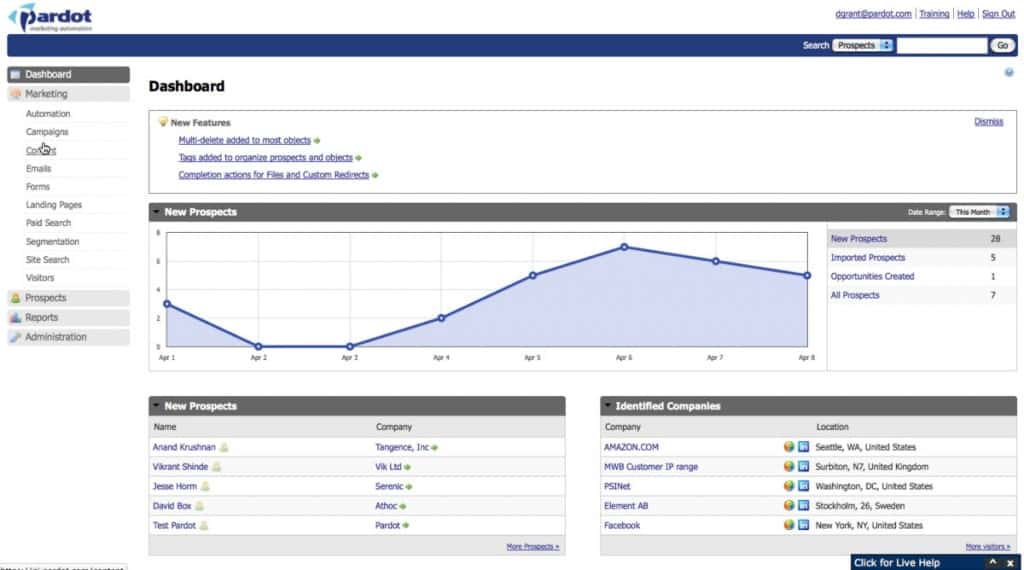 Highlights:
You can use the software to create a truly comprehensive marketing campaign.
Customizable board is available for measuring and tracking campaign outcomes.
Has the ability to find gaps and fix them before the campaign is rolled out
Is effective for launching email campaigns with its automated email sending feature
Compatible with Salesforce, SugarCRM, NetSuite, Microsoft Dynamic CRM, and others
Free trial version available
Infusionsoft
Infusionsoft makes work easy in the areas of follow-up, billing, contact management, and others.
Click To Tweet
Infusionsoft is an email marketing company that offers automation software for small and medium businesses, and is focused on helping companies achieve their growth objectives through the use of powerful technologies and an automated marketing platform.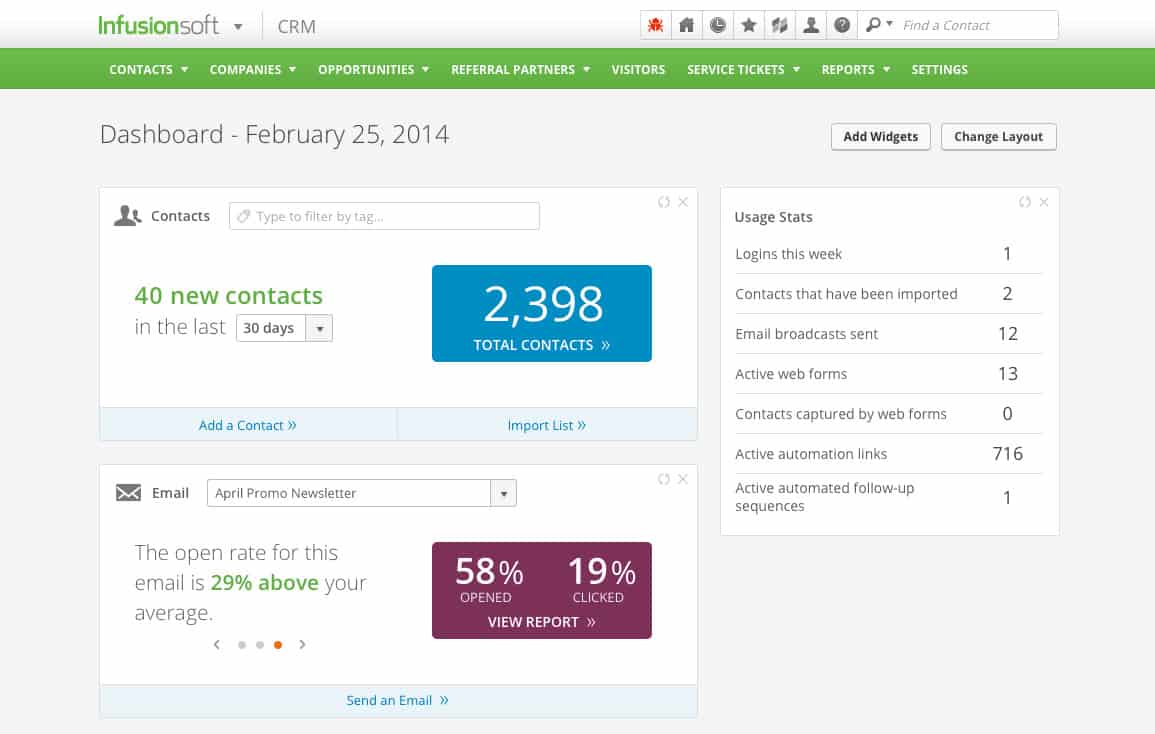 Highlights:
You can create a customized campaign to achieve your marketing goals.
Can do deeper website tracking in terms of the first visit, purchase details, number of online customers, average time spent on a page, and others
Its marketing solution combines CRM, e-Commerce, and marketing automation
Online and 24/7 live support available
LeadSquared
LeadSquared is the preferred marketing automation software for businesses dealing with real estate, education, travel, health, and finance. The software offers service in B2C business model areas where products and services are sold to the end consumer directly.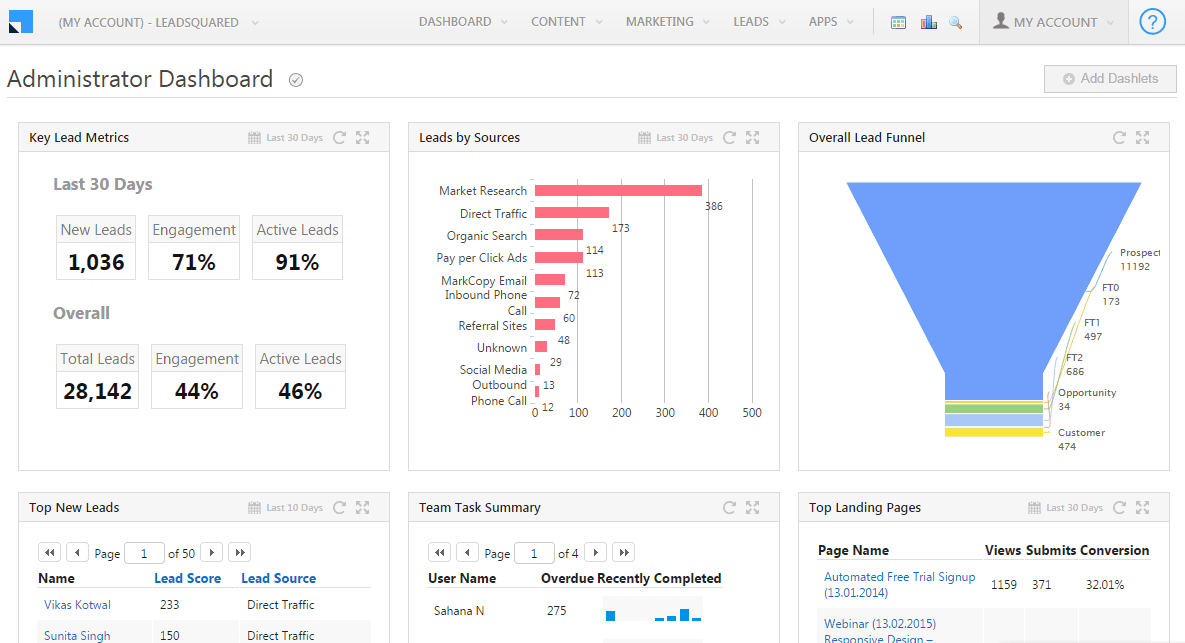 Highlights:
It is regarded as one of the best tools for lead management. It is designed to capture leads from email, campaign, phone calls, and many other sources.
You can easily prioritize leads and tasks with LeadSquared.
Features can be accessed through the website as well as mobile apps.
It sends automated sales notification to the salesperson.
Diverse email templates are offered to support different types of devices.
Free trial offered for 30 days.
Netsuite
Netsuite is an advanced marketing automation software capable of automating various marketing specific processes, flows, and tasks. You can use the platform to create multiple campaigns and align the same with your sales team. The execution of multiple marketing campaigns driven by email, social media, event management, and others can be streamlined effortlessly using Netsuite.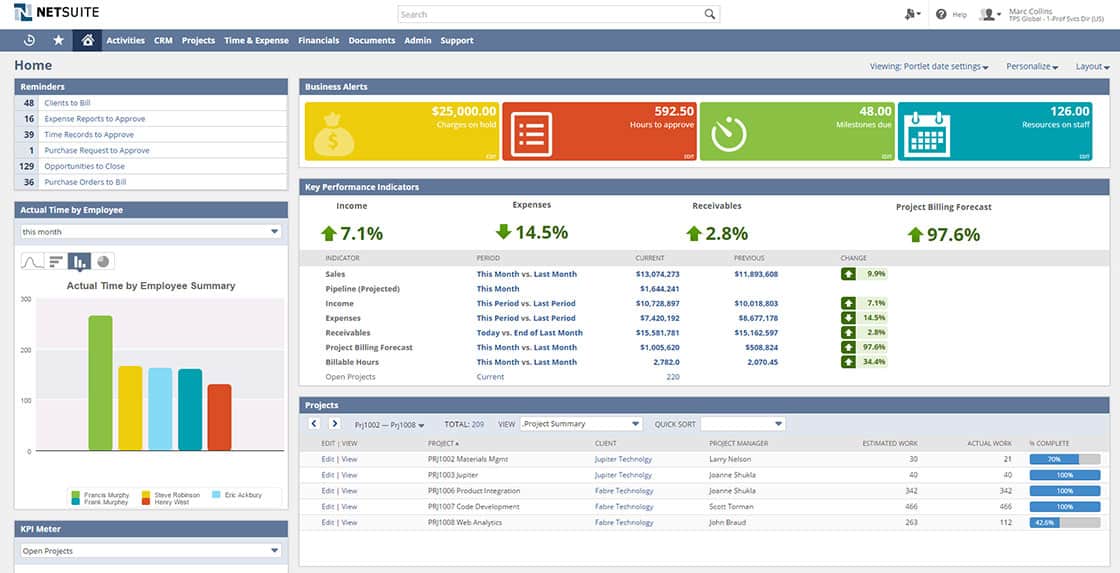 Highlights:
You can create landing pages using the drag and drop interface.
You can make a number of high quality reusable forms and templates.
Give your revenue a serious push by creating a targeted mass email campaign and email personalization marketing
Sales collaboration can be improved and sales cycle shortened.
Comes with round the clock support
There are many quality marketing automation software solutions available for businesses but the ones we have covered above are among the most popular of them all. Comparing marketing automation tools is not an easy thing to do because almost every one of them has that one feature that becomes their USP. What we have summarized above are the best for all types of companies in terms of sizes and the sectors they operate in.