"When words become unclear, I shall focus with photographs. When images become inadequate, I shall be content with silence." – Ansel Adams
The importance of images in creating quality and engaging content cannot be disputed or discounted. However, it is imperative that the quality of the pictures you use is in sync with the value of your content.
Most of the images we see in the articles and blogs today are stock images that are sourced from cheap sites that do not place much importance on quality. You can pep up your content projects with some wonderful photographs and that too for free.
Here is a list of 25 of the best free stock photo websites for royalty-free images that can be used unreservedly to add value to your content.
Our researchers have made a conscious effort to ensure that the sites that are chosen offer photographs that are free from copyright restrictions or licensed under creative commons public domain dedication. You can copy, use and distribute the photographs for your needs without having to seek permission or informing those who have the rights to these images. However, some photographs may require acknowledgment.
You are therefore advised to determine whether these images are free or need some form of attribution by doing your own research.
1. Life of Pix
This site was launched and is currently owned by LEEROY. It is a Canada-based digital marketing agency popular for well-defined and high-quality photos. You can find images under various themes here including some popular topics and even mundane subjects. The photographs are clicked and submitted by photographers from across the world and are free to download and use anywhere. Mass distribution is not allowed.
The Best Part
The photographs have a very artistic touch to it and have been professionally curated. The collection is huge and there is no sign of any compromise on quality.
Conclusion
Life of Pix has emerged as a wonderful community of photographers passionate about photography and dedicated to delivering only the best clicks. There is no copyright attached to the images making it free for commercial use as well. Life of Pix is a trusted resource of high-quality free images that can be used in your content without any reservations.
2. SplitShire
SplitShire is founded by the famous photographer Daniel Nanesou. The site has more than a thousand artistic photographs all clicked in a very professional manner. All the images are from the personal collection of Daniel Nanesou. They cover a variety of themes. These clicks can be used for free on any website content and for commercial purposes also with an acknowledgment of the source.
The Best Part
The images you can access on SplitShire are very trendy and can improve the value of your content, regardless of where they are posted. You have access to a wide choice of images under various topics.
The Conclusion
Images taken from SplitShire are safe to copy and reproduce on websites and web pages of others as these photographs are owned by a professional with a custom license. The library size is good enough for you to make the best choices quickly without having to spend a long time browsing for something that you are looking for.
3. Pixabay
Founded by tech experts Hans Braxmeier and Simon Steinberger, Pixabay is a popular free to use stock photos site. Pixabay was acquired by the very reputable online design platform Canva in May 2019. The images posted here are crowdsourced from Internet users around the world. The site is popular for its amazingly varied collection of images with over a million files already available and more pouring in.
The Best Part
A large percentage of the photographs on Pixabay are free to download and of extremely good quality as well which is a rare combination for websites of free stock photos. They have a professional curator on board to vet images for quality and legal validity.
The Conclusion
This site ranks when it comes to sourcing free stock images that do not compromise on quality. As it is now owned by a professionally-managed and reputed company like Canva, you can expect pictures of consistently high-quality for free for a long time in the future too.
4. PikWizard
You will love PikWizard if you are looking for top-quality pictures and images across a wide range of topics and niches. The site is designed very professionally and keeps adding popular topics to its collection of images which are among the best you can get for free on the internet. PikWizard is owned by Wavebreak Media, headed by the leading Irish entrepreneur and videographer, Sean Prior.
The Best Part
PikWizard offers a steady flow of images across diverse topics, all coming mostly from their dedicated contributors. Stock media producers share their wares on this site in huge numbers. And they are all available for free. They also offer the DesignWizard tool for quick on-page image editing which offers an easy way of adding text to images.
The Conclusion
PikWizard is a reliable and trusted online resource for accessing free stock photos for any topics. Browsing through the site for images of relevance to you is easy and quick, thanks to the user-friendly features. You cannot use these images on products for resale.
5. Kaboompics
Kaboompics is an initiative by a Poland-based web designer, Karolina. She is the creative brain behind this free stock pictures website which is fast emerging as a great resource for some truly high-quality photos. You can use them for meeting any image needs, both individual and commercial.
The Best Part
You can get premium-quality pictures on possibly every topic under the sun at Kaboompics. Plus, you can use them any way you want for free, absolutely. Kaboompics allows you to use modified versions of their images too without restrictions.
The Conclusion
Kaboompics does not formally insist on any attribution but they do appreciate a bit of credit. The images can be used on blogs, social media, article decoration templates, and can even be printed on accessories such as T-shirts. You are encouraged to include photo credit with a link back to the site when possible as this will help in making the website more popular.
6. Reshot
Your search for a reliable resource for tons of free photos of top quality that can be used absolutely free ends at Reshot. It is a massive library of free stock photos, handpicked carefully and exclusive to the site.
The Best Part
Reshot offers a massive library of images that can be used even for commercial purposes without having to pay anything. The company is committed to bring together creative photographers and create a community that can offer visitors a steady stream of best visual content.
The Conclusion
Reshot is home to some of the best emerging photographers from across the world. The platform can be utilized for sharing free to use photographs for various types of projects. No attribution needed but credit sharing is welcomed by Reshot.
7. Burst
Burst was launched by Shopify, the popular ecommerce platform in 2017 with the aim of offering stock images without any royalty encumbrances or fees. While these photographs are usually designed for use in ecommerce platforms, they can also be used on any medium such as blog posts and social media posts.
The Best Part
Burst offers a huge library of royalty-free stock photos with images that are of superior quality and adhering to the current digital market trends. They have images that can be used for pepping up content across diverse topics.
The Conclusion
This is one of the best and most popular platforms for stock photos that are of amazingly good quality and free for use on any platform, even commercially. The library consists of pictures provided by users as well as professional photographers hired by Burst.  The Creative Commons Zero license allows free usage of photos for commercial purposes while the Custom license allows the use of Burst photos in products for resale. This comes with a sensitive use clause.
8. Freerange
Freerange was formed with the sole purpose of providing high-quality stock photographs for those looking for such photos for free. Their photographs can be used for both non-commercial and commercial use. They support the community of contributors by paying them when the ads alongside their submissions are clicked.
The Best Part
The photos are all of professionally quality and shot keeping in mind the current trends and needs of people. The images provided by in-house professionals are digitally clicked on Canon DSLR cameras or are from high-resolution Nikon scan of an original 35mm slide. The range is wide and the topics cover various areas of current interest.
The Conclusion
Freerange makes sure that the stock photos on their site are of the best quality by sharpening, color-correcting and cropping them appropriately. A lot of work goes into making the images stand apart. If you need the best quality photographs for your blog posts or social media accounts for free, then this is easily one of the sites you should have on your shortlist.
9. Rawpixel
Rawpixel was founded by Robert Churchill to bring in one place the best shot photographs from qualified contributors. You can find thousands of high-quality photographs that meet the conventional and unconventional needs of users.
The Best Part
All photographs available on the site are royalty-free. There is a rich and varied collection of images available for almost any topic. There is a custom license that allows absolutely free use of these pictures even for commercial purposes.
The Conclusion
Rawpixel offers an expansive library of super-trendy, high-resolution images that can easily fit in and sync with your social media accounts and blogs. There are premium photograph options also available. All submissions are reviewed and vetted before making them available for visitors.
10. PicJumbo
PicJumbo is a stock photograph website launched by stock photographer Viktor Hanacek. You can find some of the best, royalty-free images on various topics and themes here. Pictures are free for use for commercial projects too.
The Best Part
You can find more than 2000 images on PicJumbo, all vetted by Viktor Hanacek who is a professional photographer with good knowledge about how the licensing process works for stock photographs. The images are of the finest quality and certain to add value to the content, regardless of where they are used.
The Conclusion
PicJumbo has emerged as a reliable resource for both individual and commercial users of stock images as they are aware that the photographs can be used risk-free and legally. Since 2013, when the site was launched, millions of free pictures have been downloaded by thousands of users to date.
11. Rgbstock
Rgbstock is one of the oldest websites in this niche. It was created in 2010 by a group of graphic artists and amateur photographers headed by Jay Simmons. The vast library with over 100,000 stock photos is mainly user-contributed and covers a large variety of topics and ideas.
The Best Part
The website has a custom license for providing free usage permission for commercial projects. Every submission is meticulously checked for adherence to the standards of the highest quality that the site is synonymous with. You can find pictures that are artistic and also those that meet the needs of a commercial project.
The Conclusion
Rgbstock stands apart as a website for stock photos managed by people who know how the industry works. The site's custom license makes it safe for users to download and use the pictures. They are also isolated from legal tangles as there is a direct communication channel with the copyright holder available.
12. Epicantus
Created in 2014 by Daria Nepriakhina, a business strategist and entrepreneur, this Tumblr site offers photographs of high quality across diverse topics. The images can be downloaded and used for free. Daria has a few thousand photographs of her own on various subjects on the site.
The Best Part
A key USP of Epicantus is that the images are not like the ones you get from regular stock sites. These are unique and stylish. If you are looking for some unconventional photographs for your project, you are most likely to find them here.
The Conclusion
As this is a Tumblr site, there are design limitations involved. However, Epicantus overcomes this with some stellar pictures that are stylish, artsy and different. People in the pictures are shown in an unrecognizable way making these images safe for use, legally speaking. You can surely add some unique value to your content with these unconventional pictures.
13. Unsplash
If you need a website that offers free photographs that are of the finest quality and has a well-rounded, artsy look is what you need, head straight to Unsplash. This is a popular site with a well-curated collection of strikingly beautiful photos by passionate and skilled photographers.
The Best Part
This is the site that can help you find some truly incredible camera work. The quality is amazingly consistent. The site covers a wide range of topics including textures and patterns, architecture, food and drinks, and even spirituality. There is a search tool available to help you find pictures from specific categories really fast.
The Conclusion
Unsplash has been making a splash in the world of free stock photography sites with their stunning clicks and a wide range of offerings. It is the best place to find high-quality and pertinent resources for a specific project. The site even allows you to create your own collections after signing up for an account. Unsplash also offers an iOS app for finding stock pictures for use on an iPhone or iPad. All they ask as acknowledgment is a simple credit with a link back to their profile.
14. Gratisography
If you want photographs that are not mundane but have fun elements and some surreal factors, it is clear that you need Gratisography. The photographs available on this website come as a breath of fresh air because of their uniqueness and amazing clarity. The site has a relatively small library of photographs when compared to other players in this niche but you are assured of quality stuff that can add great value to your projects.
The Best Part
Gratisography is the place to find that something weird and quirky you have been searching all over for your project. This site is best for those who have been through all those dull, stock photos from mundane sites and want something different and daring. The photos curated and presented by ace photographer and graphic designer Ryan McGuire are perfect on all parameters of quality and presentation.
The Conclusion
Owner Ryan clearly has an eye for the unique and he makes sure that the stuff presented on the site every week is different from what you would normally expect from royalty-free stock photos websites. No mundane offerings here, only ultra-creative clicks. You can credit McGuire for using his work – it is not mandatory but well appreciated.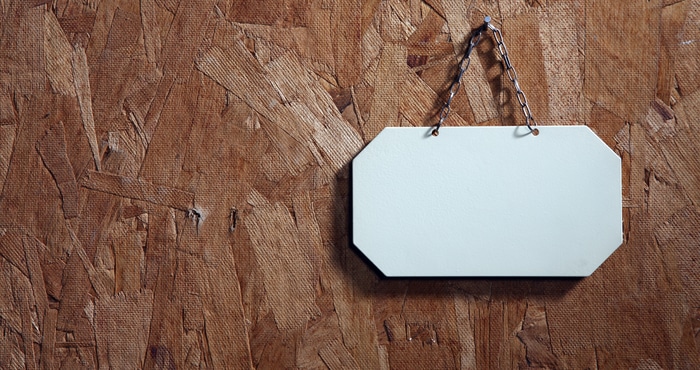 15. StockVault
The site offers technically optimal photographs on varied topics. You can choose from a wide collection of over 110,000 photographs crowdsourced from users around the world. You can use any photographs from the expansive library for free.
The Best Part
The file selection option is nearly endless and the quality is way above normal. All photographs are vetted for technical aspects. The usage is free from commercial as well as personal purposes.
The Conclusion
StockVault offers a huge and free library that stocks wonderful photographs that meet and exceed technical tests big time. All content here is user-submitted. The use of these photographs in commercial projects must be done with some care as information about the management of this site is not very clear. Make sure you are legally in the clear when you copy and publish photographs commercially.
16. NegativeSpace
NegativeSpace offers photographers a platform for sharing their clicks with others without having to worry about out of focus creations. Online visitors can use this platform for finding some natural and unique pictures without any restrictions.
The Best Part
NegativeSpace offers a high range of beautiful images on various themes and topics for free to users looking for something special and natural. These high-resolution images are available across diverse categories which means you can be sure of finding what you are looking for pretty quickly and effortlessly as well.
The Conclusion
NegativeSpace is the go-to destination for finding pictures that fit your content, topic, or design. You can find pictures of high quality for current concepts and trending subjects. As the photos gathered from contributors after a portfolio submission process, you can be assured of their professional quality. You can sort the pictures by category, copy space position, and color.
17. Death to Stock
This a free-to-use stock pictures website owned by artists and offers the most authentic stock photos. This site is refreshingly different from most other websites that offer similar stock clicks as the contributions come from artists who are talented and known for their fresh and quality pictures. There are free as well as premium access options available.
The Best Part
You can find fresh and high-quality visuals that will add more punch to your content and help you attract a larger and relevant audience. The site has pictures for almost all types of content and designed for the quick and effortless discovery of pictures that sync with your needs. New pictures are added every 30 days to provide users fresh content on a regular basis.
The Conclusion
Content managers looking to add value to their articles, blogs and other types of texts can rely on Death to Stock to deliver precisely what they are looking for.  They get contributions from a global network of photographers that are tagged appropriately and posted for use by anyone who needs these pictures.
18. Stokpic
Stokpic offers free pictures of the best quality on a range of topics that can be used for free pretty much anywhere you like including your content. The site is owned and managed by leading photographer Ed Gregory and has both free and premium stock images all appropriately titled to help you make the right choice quickly.
The Best Part
Ed uploads 10 handpicked, fresh and high-quality new photos every week for the benefit of visitors to his site. There is a link to click for the latest 100 pictures which spare you the trouble of having to search for the latest ones on your own.
The Conclusion
The site is a great resource for those looking free stock photos for their websites, blogs, ads, print materials, and more. Hi-res images come at a reasonable price. The photos cannot be sold as it is so you have to be careful.
19. GRALLIM.com
GRALLIM has been doing great work providing royalty-free images of the finest quality for content writers, managers, bloggers, and business owners. You can find images for multiple categories and topics. The site was specifically launched with the purpose of helping people find the images they need to pep up their content.
The Best Part
If you are looking for fitness images, GRALLIM is the best. They have loads of premium quality fitness images for gyms and similar needs. The stock images can be used for any site and content types for free. The images can be altered and changed to suit your needs.
The Conclusion
GRALLIM can be your reliable source for 100% free stock photos that you are looking for to make your content more powerful. While you are free to choose and use any pictures from the website, you cannot sell them or post them elsewhere. New images across many categories are added regularly. Those who sign up will be notified about the availability of new images through email.
20. Fancy Crave
Get all the images and pictures you want for your various needs here at Fancy Crave. It is a website put together with a lot of care and dedication by commercial photographer Igor Ovsyannykov. There are thousands of curated pictures arranged in themes and categories for easy identification and download. While the pictures are all free to use, you can go for images from premium packs if you want something truly premium, high-quality, and special.
The Best Part
The site stands apart because of its modern aesthetics and superior curation. If you are looking for inspiring themes, Fancy Curve is the place where you are most likely to find it.
The Conclusion
Photographer Igor Ovsyannykov knows what his audience needs and ensures the availability of images from his own works and from other commercial photographers as well. Additional rights are not needed for commercial use of these pictures.
21. LibreShot
LibreShot is the brainchild of photographer and SEO consultant Martin Vorel and that's why this site has become a reliable and credible resource for those looking for royalty-free stock photos on various subjects and themes. LibreShot is synonymous with some truly interesting and unique collection of photographs on a diverse set of themes and ideas.
The Best Part
You can pick up any photos from the site for free and for private and commercial use, and without attribution as well. All the photos on the website are the creations of Martin exclusively so you don't have to double-check the quality.
The Conclusion
LibreShot has emerged as a favorite haunt of content specialists looking for photos that can go with their various types of content. The photos can be used even on marketing and business materials and e-books as well. Martin would appreciate the gesture of adding a link to LibreShot when you use photos from this website for your content.
22. Scatter Jar
Scatter Jar is the recommended stock photo resource for those who manage blogs related to the field of food and cookery. However, the photos available on this website can also be used creatively alongside other types of content as well. The photos are all of the best quality and in high resolution.
The Best Part
You can download unlimited photos from Scatter Jar for free and there is no restriction on its personal or commercial use. The website owners add fresh new photographs to the site every month giving you the chance to browse and choose from a wider range of collections.
The Conclusion
As most of the photographs on Scatter Jar are on the food and cookery theme, this site is ideal for those who have blogs and websites dealing with the same or similar themes. You can get the best food photographs in high resolution here. The photos are neatly categorized as well for ease of finding the right one for your theme.
23. StockSnap
Get pictures of the best quality and relevant to your theme/topic from one of the best names in this niche. StockSnap offers an inexhaustible collection of the best free images without having to worry about royalty issues. You can find pictures that cover nearly every possible category. You can also find some stunning nature images here.
The Best Part
StockSnap offers a curated collection of images with new ones added every week for the benefit of users. The image search functionality makes it easy for visitors to the site to look for and find just the kind of pictures they want for their personal or business needs.
The Conclusion
StockSnap can be relied upon if you are looking for high-quality pictures that do not come with any legal encumbrances. There are no fine prints to deal with. You can get the high-quality stock photos you need for any project with absolute ease here.
24. Pexels
Pexels is the website that people looking for quality stock photographs rush to when they need royalty-free images for use on various content mediums. These photographs are usually drawn from various resources carefully to make sure that the site has nothing less than the best.
The Best Part
All the pictures available on Pexels are under the Creative Commons Zero license. This ensures that they can be used for free and without any risk of attracting copyright claims. You can use these pictures freely for personal and commercial projects. The website will not insist on any attribution.
The Conclusion
Pexels is gaining in popularity rapidly in the free stock photographs niche because users can find what they are looking for quickly and conveniently. Advanced search functionality makes the job easy for visitors. The founders have created this website with the mission of empowering creators.
25. New Old Stock
New Old Stock, as the name suggests, is probably the most popular place to hunt for some vintage black and white pictures. These images are sourced from the public archive via Flickr Commons and are free for personal and commercial use.
The Best Part
If you have a thing about a good black and white photos from yore, New Old Stock is the best place to browse for your needs. You can use these pictures for articles, blog posts or where you think it fits your needs. Recapturing history was never so easy.
The Conclusion
New Old Stock provides hundreds of quality black and white photos sourced from public archives. These photos are safe for royalty-free use and are sharp and attractive. They are optimized, cropped, and edited for quick use.