Google mobile-first index ranks your site based on its mobile content, speed, and user experience, among other ranking factors. This has made site owners, SEOs, and content marketers focus on mobile-friendliness.
The mobile-first index is in full swing. But there is still a few important questions floating around about what exactly the Google mobile-first index is, and how it can impact ranking for site owners.
The following compilation of questions serves as your definitive guide to Google mobile-first index. Let's take a deeper look:
How has Google Mobile-First Index Changed Things?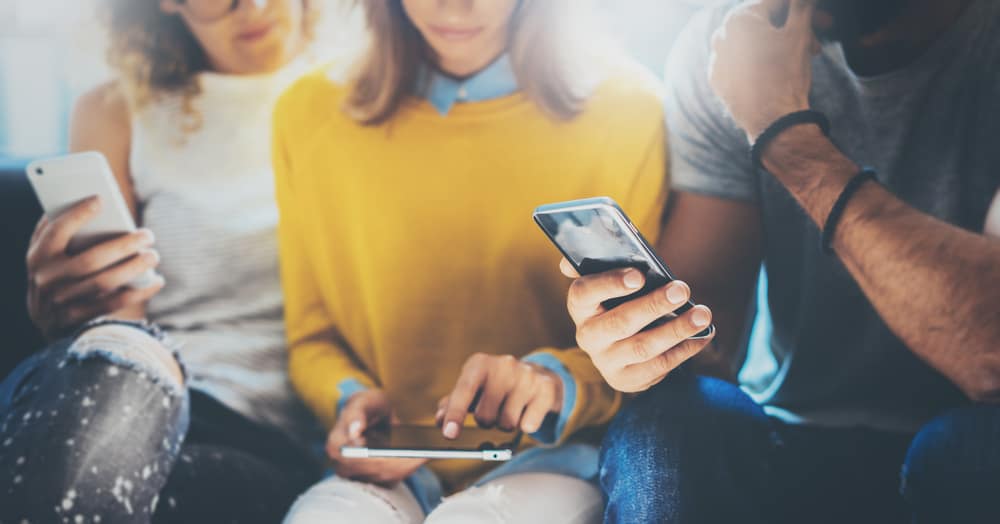 More searches are happening on mobile, and as a result, Google aims to index based on the bulk of their users' preferences. According to a Hitwise study, around 58 percent of all organic searches are via mobile.
In fact, Google uses the mobile version of the web as the primary search engine index.
In the past, Google has crawled the web and all sites from a desktop viewpoint. However, with mobile-first index, Google is crawling the web from a mobile browser perspective.
This makes your website's mobile view more important, since Google is looking at that version of your site first, and ranking it accordingly.
What if I Don't Have a Mobile Site for Google to Crawl?
No mobile site, no problem, according to Google. However, since mobile is becoming increasingly important, you may want to look into making a mobile-friendly site to increase rankings.
According to Google developers, "If you haven't made your website mobile-friendly, you should. The majority of users coming to your site are likely to be using a mobile device."
Until then, Google will crawl your desktop site as usual. When developing your mobile site, it is essential to make the mobile site as similar to your desktop version as possible. This means similar content, links, pages, etc., allowing Google to crawl it with ease.
When Will Google Mobile-First Index Be 100 Percent Active?
Chances are, Google mobile-first index is in full swing. It may not be 100 percent rolled out, but pretty close. There have been rumors that mobile-first indexing will make a big impact for sites with mobile optimized sites in 2018.
At SMX Advanced Gary Illyes of Google said, "We have some ideas for when this will launch, but it's probably many quarters away. Our engineers' timeline was initially end of 2017. Right now, we think more 2018."
Between mobile-friendliness, mobile page load speed, and Accelerated Mobile Pages (AMP) project, you should be preparing for your site this year.
Is the Mobile-First Index Just a Mobile-Friendly Boost in Ranking?
This is a very common question. If your mobile website is mobile-friendly, you are probably already enjoying some ranking benefits. However, having a mobile-friendly website is only part of the ranking battle.
Google will be taking into account load speed, your mobile site's user experience, bounce rate, dwell time, and other ranking factors similar to your desktop site.
The mobile-first index is very valuable to local listings. According to the Google Mobile Moments Study, 40 percent of mobile searches have local search intent. If your business is locally-minded, it would be best to ensure your site is mobile-friendly.
Can Google See My Mobile Pages?
The best way to know if Google is seeing, crawling, and ranking your pages accordingly, you can use the Fetch and Render tool in Google Search Console. Simply choose the mobile:smartphone user-agent and analyze after the fetch and render is completed.
What you see there is most likely what Google sees. If you notice some of your mobile content is missing, you should identify the issue and fix it as soon as possible to ensure your desktop and mobile site have the right rank-worthy similarities.
Will Google Indexes Always be Separated by Mobile and Desktop?
One day Google will only have one index, solely based on mobile content. However, the index will encompass both mobile and desktop users. For now there will be two separate indexes.
As the mobile-first index becomes more prominent in serving up search results, people will be served mobile-first results. Users will not have control over this, and many may not even know it's happening. It very well may be happening now for a decent sized search group.
The Google Webmaster Blog explained, "Although our search index will continue to be a single index of websites and apps, our algorithms will eventually primarily use the mobile version of a site's content to rank pages from that site, to understand structured data, and to show snippets from those pages in our results."
Is Your Site Ready for Google Mobile-First Index?
Chances are, the mobile-first index is currently serving up a large number of mobile content to fulfill search intent. However, until Google gives the official go ahead, we will all be waiting with anticipation.
The best thing site and business owners can do is be ready for the global roll out to launch 100 percent. As smartphone tech continues to be more innovative, mobile use will continue to grow exponentially. This means developing the best mobile site possible. Think user experience, similar rich content and links, fast load speed, AMP, and more.
Users want information faster than ever before, giving rise to mobile devices as primary search vessels. Are you ready for the mobile-first indexing?