In today's era of digital marketing, it unimaginable that you can run a campaign without social media playing a key role in the promotion of your brand online. Social media marketing can help drive tens of thousands of visitors to your website if you leverage this medium smartly.
When done right, social media marketing can take your brand to stunning heights of success. By creating and sharing various forms of content on social media, your business can attract new audiences, boost engagement, improve sales, and earn your business huge profits.
However, managing your social media accounts and marketing campaigns smoothly and efficiently is no mean task. It takes tons of expertise and loads of hard work and commitment.
To help you get going, there are numerous social media tools that can be used to give your brand the exposure and success it deserves. These are the top social media tools that popular brands are using to achieve and maintain a stellar online presence.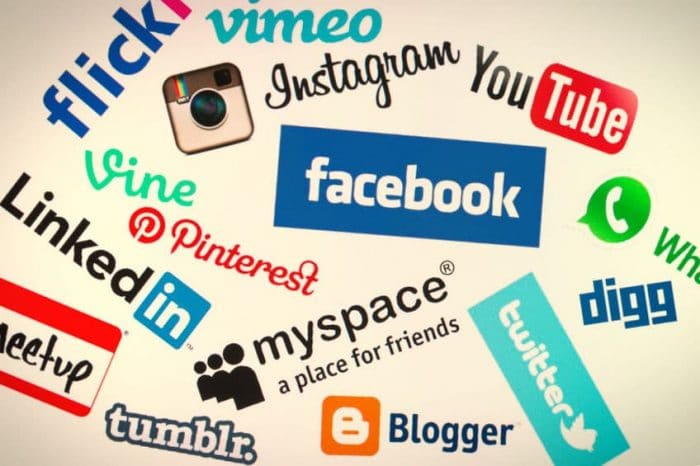 To help you with this, I've put together a list of 20 most effective social media marketing tools which can help you grow your brand online.
1. BuzzSumo
Designed for content marketers, BuzzSumo is a popular social media analytics and curation tool that scouts the web for content based on search queries. The content is ranked for popularity on the number of social likes and shares it attracts.
BuzzSumo has an advanced social search engine that quickly identifies the content resonating with the audience. Marketers can use this vital data to power their own content creation efforts to boost their chances of success. BuzzSumo also allows users to analyze, follow, and connect with key influencers to grow the audience.
Key Features:
Reports most viewed and shared content
Content analysis report provides details of content types that gain maximum traction
Reports on stories trending on top social channels
Helps identify Twitter influencers
Allows real time monitoring
2. Buffer
This social media marketing tool is a must-have in your arsenal for its ability to help you post content on social networking channels with amazing ease. Publish all posts automatically based on a convenient schedule and save both time and effort. The tool even allows you to add content while you are browsing the web if you are using the Buffer browser extension.
Key Features:
It's a huge time-saver as it allows you to schedule posts on Facebook, Twitter, Pinterest, LinkedIn, and others at a time of your choice and convenience
Allows you to review your posts and make suitable changes to extract enhanced performance
Handles videos and GIFs smoothly
Can be integrated with the apps you use the most
You can create a team of up to 25 members for synergistic working and strategizing
3. Canva
Graphic visuals can up your social media game in a big way. Professional marketers are using powerful and relevant images to generate better leads on top social media channels. The best way of doing this is using Canva, the tool that helps you manage the visuals for social media in a professional manner even if you are a web designing novice. This free-for-use platform allows you to design social images for blog promotion by using the basic elements offered with the package.
Key Features:
Design stunning content with your web browser.
Offers a range of unique graphic elements for crafting striking images.
Templates offered for ads, infographics, and social media headers and posts.
4. Unsplash
If you need support in the area of design, photography, and video, Unsplash is the best one for your requirements. It is a colossal library full of free to use professional photos. It is a tool that's extremely popular among marketers focusing on social media channels as it helps them provide a nice, professional look to their content complete with classy photos and designs. The photos are arranged under different heads, all neatly classified for easy search. Simply pick your category and go searching among the endless collection of stunning photographs.
Key Features:
Offers a copyright-free model of photography
High sustainability as community contributions are huge
Unsplash API powers more than a billion photo requests every month
5. Animoto
Want to create marketing videos that can grab attention instantly? Go for Animoto. This powerful video maker can give your photos and videos a professional look instantly. You can use this social media tool to create instant recaps of blog posts and videos for promoting an upcoming event or making an announcement.
Key Features:
You can create powerful and engaging marketing videos instantly.
Get high quality videos of HD 1080p.
Color customization option available.
You can avail of the font library and multiple styles of memories.
Offers multiple ways of adding value to presentations.
6. Lithium
Lithium is a popular social media marketing tool for establishing a firm connection between brands and customers. It helps in automating your social media posts across multiple platforms. You can also use this tool to check on conversations about your brand. To achieve better engagement with your audience, you can simply join these conversations and put forth your views or offer solutions.
Key Features:
You can use the tool to manage your campaigns and content from one convenient place.
Users can get the information they are looking for from the vast online community of this platform.
Brands can use the tool to manage their engagement across all mediums including websites, blogs, and social media channels.
7. Native Analytics
Looking to white-labeling analytics in your product? Native Analytics is just what you need to provide an exciting custom analytics experience to your users. Take data to an audience beyond your platform to customers and add value to your brand. It can also do great things to your engagement measures.
Key Features:
Get your embedded charting spot on
Helps you remain in control of data presentation and visualization
Offers high security
Makes loading of reports fast and easy
8. Todoist
Juggling with your social media postings, account management, and updates? Relax and take a step back. Choose Todoist, the social media management tool that takes you out of the perennially busy mode and helps you relax without having to compromise on your work output. With Todoist, you can keep track of all your SM tasks and manage everything from one place. Create a to-do list of tasks from anywhere and anytime regardless of whether you are connected or offline.
Key Features:
Provides you a clear view of all tasks on hand
Helps you prioritize tasks and identify key project needs
Helps keep track of progress and enables watching of productivity trends
9. HootSuite
HootSuite is best suited for those who have their hands full with multiple accounts. This social media tool allows users to add accounts, schedule posts across all major platforms, and even add account managers across multiple channels effortlessly.
HootSuite also offers a truly interesting training platform that trains users on the use of social media tools and provides insights into social marketing. Without a doubt, you are assured of great value for money with this popular tool for social media marketing and management.
Key Features:
One step process for updating multiple networks
Easy management of a large number of contributors
Helps track brand conversations
Provides social media integration and metrics reports
Allows for easy management of complex workflow
10. Tagboard
Tagboard is a tool designed to help users combine data from diverse major social media websites and present them as impactful displays. They can also be embedded and displayed again on various channels. Users can also avail of the Tagboard Live tool that allows them to see their posts live on a screen. There are layout options available customizing the display according to the needs of a business.
Key Features:
Hashtags can be used for searching and assembling public social media within moments of posting.
You can indulge in social advertising using the platform.
Get real time notifications to be in control.
The tool also offers social media integrations and metrics. 
11. Agorapulse
This leading, high-value social media marketing tool is used by top marketers to manage their social accounts super efficiently. Agorapulse can be used for establishing a meaningful and healthy relationship with social media followers. Its popularity comes from the fact that this tool is very user-friendly, can be incorporated from the start itself, and comes with a very short learning curve. Their customer support is way ahead of others.
Key Features:
Content can be easily personalized for various social networking sites.
You can schedule your posts in advance.
Posts can be rescheduled as many times as needed.
All social media conversations can be monitored from one place and responded to quickly.
12. MeetEdgar
Want to hire a content manager but don't have the budget? MeetEdgar can do the work for you. This social media management tool automates content sharing by connecting with all your social media accounts through a web plugin.
You can have an efficient content manager in MeetEdgar at a fraction of the cost of hiring a real manager. Content can be shared and re-shared, and social media channels populated with posts from archives using the auto refill queue feature.
Key Features:
One of the best social media schedulers
Offers automated social media sharing and re-sharing
Get the convenience of category based scheduling
Access unlimited content library
Valuable features like URL shortener and in-app tracker
13. TweetDeck
If Twitter is your centerpiece social media channel, you must have TweetDeck as a key element of your social media management channel. It is one of the earliest tools in this niche and the fact that it has survived and thrived in the face of numerous groundbreaking technologies speaks volumes about its value to businesses.
TweetDeck comes with a multi-columned layout to make it easy for users to follow multiple conversations at the same time. You can also schedule content effortlessly. TweetDeck makes it easy for you to keep pace with the zipping speed of Twitter.
Key Features:
You can tweet, reply, retweet, send DMs Direct Messages, and manage multiple accounts and streams from one interface.
Allows you to organize tweets based on topics, events, and interests in real time.
Tweets can be embedded directly using the app.
14. IFTTT
IFTTT or If This Then That is a reputed automation tool designed to save a lot of time for users in the management of various social media platforms, apps, and websites. The IFTTT tool works towards linking various services together by creating an action for a trigger or input. It makes use of services which serve as building blocks.
Key Features:
You can automate repetitive tasks without the knowledge of coding.
Free automation/integrations can be carried out with various apps in a simple manner.
Users can syndicate data through social channels.
15. Sprout Social
Sprout Social can be used by brands of all sizes for their social media management and optimization needs. It is a comprehensive hub for social media publishing, analytics, and engagement across all social profiles of an organization.
Sprout Social also provides in-depth analytics to understand how a brand is performing on social sites. The platform provides an easy way to collaborate with clients and coworkers within the organization.
Key Features:
The best built-to-scale cohesive social media management solution
Works for organization of all types regardless of the scale of their social media engagement and presence
Can be integrated with other social platforms and networks relevant to your business
16. Spredfast
Spredfast is a valuable social media marketing tool that can be used for creating as well as publishing content. Spredfast helps in providing your brand with a solid support base and growing your business. Acclaimed as the smartest social software platform, Spredfast app can help mobile users create exciting and engaging social experiences for their audience.
Key Features:
You can access unlimited, real-time data from all of your social accounts.
The tool makes it easy to organize and analyze data and gain valuable insights.
You can track and monitor multiple campaigns across various brands and social media platforms in one place.
17. SocialFlow
SocialFlow has advanced algorithms that evaluate user behavior and optimize each post according to real time data input. The algorithm can help predict the most suitable time for publishing content to generate optimum responses from the target audiences. Posts are released by taking into account the timing, relevance, and audience factors. SocialFlow also offers a range of services aimed at improving the level of audience engagement.
Key Features:
The system will automatically upload the post in the queue at the right time.
You can explore and avail exciting advertising opportunities that can help you reach newer markets.
You can tweak and make changes to your content based on the changing interests of the consumers to boost traffic and improve engagement.
18. Feedly
Feedly is an excellent social media management tool that can help you manage your social media accounts smartly on many fronts. You can use the tool to track the work of your social media influencers or to remain current with the latest developments in the industry. You can save time by adding all the important and relevant RSS feeds to Feedly and tracking them conveniently.
Key Features:
The tool is excellent for content ideation, allowing you to add blogs, writers, and publishers whose content reflects good quality and relevance.
The content can be scheduled to go out right from the Feedly dashboard.
It also offers facilities such as automatic notifications and keyword tracking.
19. Iconosquare
Is Instagram the mainstay of your social media presence? Then you can benefit immensely by using Iconosquare, the popular social media marketing and management tool. Its deep analytic capabilities are incomparable, and they keep rolling out new features regularly. You can enjoy the convenience of monitoring the content of multiple accounts from one place with Iconosquare.
Key Features:
Keeps you in the know about your community
Great for optimizing audience engagement
Helps in multiple accounts management
Allows you to find the top Instagrammers quickly
20. Sprinklr
Not all social media management tools are the same. But if you research well, you will come across tools like Sprinklr. It is the best management tool for all your social channel management needs. This all-in-one service can be used to collaborate on social campaigns. It is also a great tool for building social apps and monitoring social activity from any mobile device.
Key Features:
Boosts social engagement efforts
Can be used to benchmark performance
Helps in influencer marketing and support
You simply cannot hope to improve traffic without social media marketing. However, the best marketing campaign cannot be launched without appropriate social media management tools. The tools recommended above will help you make the right noise and a huge impact on the social media scene in 2019.