Today is Blog #3 of the collaboration between BloomReach and Relevance on marketing your content.
In our last two posts, we discussed the importance of addressing the full spectrum of content. You can view the past blog posts here: Developing Relevance Using a Full Spectrum of Content and Conquering the Full Content Spectrum to Increase Content Relevance. Today, we're digging deeper and talking about getting the most out of the commercial content you have.
Why should I care about commercial content?
Commercial content is the foundation of your business offering. The way you choose to describe your new product or services is an opportunity to share a high-quality, meaningful, and unique message to your customers about what you have to offer.
To get the most out of your commercial content you need to take the following three steps:
1. Build Rich Content
How do you want to sound to your customers? Do you want them to come to you and find value in your offerings, or to bounce when they realize your offerings sound generic?
To signal to your users – as well as search engines – that you have what people are looking for, you need to create rich content. Rich content identifies what is important for your buyer and answers their questions.
The good news? You are an expert in your field and all you need to do is display your expertise on your site.
If you are selling a refrigerator, do you include unique descriptions describing key features like the capacity, the type of freezer and the adjustable shelving? Every additional detail you add is a chance to demonstrate your expertise and inspire confidence among your users.
2. Build Content Relationships
High-quality content is your greatest asset, and you can amplify its positive effects on your business by appropriately connecting it across your site. One way to use content across your site is by placing related content text and links together on your pages. That way you'll have more signals that you can use to inform your users and search engines about the meaning of your site's pages.
Let's say you're an auto dealer. You have content around all of your newest car models, but you are trying to help your users find you even if they don't know the models you offer. On the page featuring your newest convertible, you could add information about your two-door coupe. The combination of those two pieces of content could help your users understand that you sell "sporty cars."
To get the most of your content, identify the relationships among the offerings you have and identify the right pieces of content that support each other. Then bring those pieces together across your site to develop more relationships and build deeper understanding of your pages.
3. Structure for Findability
Getting your content found by your favorite search engine is heavily influenced by the structure of your site.
A brief reminder about how search engines explore your site: search engines send out crawlers that have the gargantuan task of reading all the content on the Internet, understanding it, and then indexing it. Therefore, if you aren't crawled and indexed, you don't "exist" on the Internet.
A little wrinkle: search engines cannot crawl everything, and they only have a limited crawl budget to spend on your content. That means that it's important for you to make it easy for a search engine to crawl your site.
Imagine a search crawler as a person walking through a maze. Do you give them only a fixed number of paths to get to their goal, or do you offer doorways and shortcuts? And if your person can only make 1000 steps in your maze, could they see most of your content in those steps or would they spend time back-tracking over the same paths?
To help create a search-engine-friendly site, identify where you are not being crawled and make it easy for a crawler to make it from a page that is being crawled to the ones that are not. Get rid of the set paths in your site (B) and replace them with a web of shortcuts and doorways (A).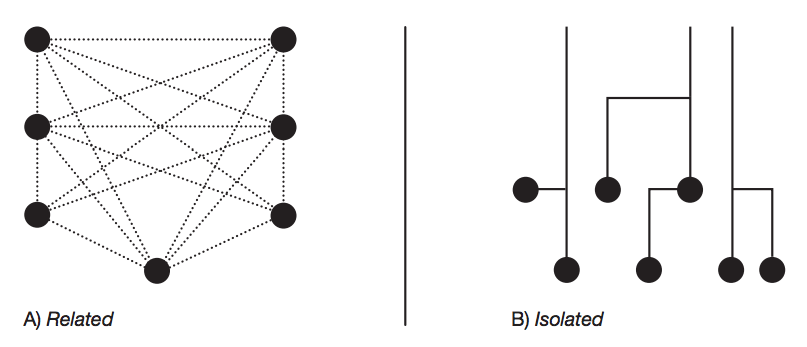 To do this, start by identifying the pages that you know are crawled using tools like Webmaster Tools as well as searching on search engines like Google with the query "site:yoursite.com" to get a sample of the pages that are indexed. Next, identify the pages that are not. Finally, figure out which of those pages are related to each other and then build in a connection pathway that makes sense for your site.
Once you have created high-quality content, shared it across the site and built a site structure that supports your findability, you'll be ready to make the best use of the assets you have and put your best foot forward with your commercial content.
Photo of maze by Niki Odolphie under Creative Commons license.
This is a guest post from Ailian Gan at BloomReach.