Digital e-commerce marketing veterans often get the feeling they've seen everything. A new tactic or creative campaign goes viral practically every week as videos and posts are shared en masse by audiences hungry for je ne sais quoi.
But other than the obvious "try to map out the pulse of your audience and intentionally create an e-commerce marketing campaign likely to go viral," what can a content marketer do to achieve success? Let's take a look at some creative tactics that can work well in the e-commerce space that rely on more than "the wow factor."
Creative E-Commerce Content Marketing Tactics
Personalize, Personalize, Personalize
One of the biggest e-commerce marketing trends in 2021 and beyond is personalization. Consumers have come to expect personalized products, personalized services, personalized marketing messages.
Much of this personalization will rely on either artificial intelligence or product development. But there is a way to personalize your content without the use of an artificial brain.
The best example that comes to mind is the creative use of a quiz. Not the Buzzfeed kind, though. For example, you can pop a quick questionnaire on your main blog page where you'll briefly interview visitors about their interests. After that, your website only shows them the articles you now know they will be interested in. 
You can also segment your visitors based on the country they are visiting from, whether they have been to your website before, or the referral source they used to find you.
Naturally, you can also tie personalized content to products. Function of Beauty, for example, is one brand that has perfected the marketing of personalized haircare and skincare products.
Function of Beauty offers the simple quiz shown above to personalize website experience to individual needs and requirements.
Be an E-Commerce Marketing Problem Solver
Another e-commerce marketing trend that's here to stay is providing value. Long gone are the days when visitors were happy to be converted through lame and irrelevant blog posts.
Yes, the internet is still full of sub-par content, but there's a good chance that upcoming search engine algorithm updates will weed it out.
But back to the point about providing value. One of the ways to provide value via your e-commerce marketing efforts is to solve problems. Search engines are most often asked questions that pertain to a specific issue the searcher wants to solve. How to remove a wine stain from a white carpet, how to do keyword research, how to choose a VPN, etc.
Every industry has problems to solve. All you have to do is pinpoint the ones your specific audience is struggling with and provide a reliable, in-depth solution.
For instance, check out this post about mattress sizes and dimensions. Anyone who is looking to purchase a mattress will love it. They won't have to measure mattresses in a store or look for dimensions while shopping online. They'll know the name of the mattress they need and be able to do a much more specific search for it.
Freely Share Your Knowledge
Another way to provide actionable value in your posts is to share the knowledge you have. After all, you know a lot more about your products and their capabilities than a customer ever could.
This is where a lot of brands miss out on a great e-commerce marketing opportunity. Typically, companies are afraid to share "proprietary knowledge" or even the expertise they have accumulated over the years. Contrary to their beliefs, however, teaching others what you already know won't amount to shooting yourself in the foot. Instead, it will establish you as an expert and a trustworthy source of information. The overflow effect will be that your products are perceived as trustworthy as well.
Take a look at this comparison post about paddleboards. Anyone who is looking to buy their first board will love the information and appreciate the opportunity to compare different brands and different models.
Note the customer-focused benefit of adding these kinds of summary tables to posts. They save visitors a lot of time and cut right to the chase, putting all of the value right upfront. This is a positive user experience at its best. You're not asking a visitor to linger longer on the page (boosting your SEO scores), but rather being mindful of their needs.
Go Deeper
Most brands will produce blog content as this is still the most straightforward e-commerce marketing format. It's easiest to rank and hiring a freelance content writer has never been simpler. There is plenty of evidence to support the success of the practice and countless case studies and use cases detail what some of the best practices are.
To work, though, your blogs need to be just a little bit more than the recapping and repackaging of the top ten articles on the same topic. You need to add some personality to them, and you also need to show your expertise and experience.
Unique stories and examples always work best. They also give you a better chance at offering a piece of advice others have not mentioned already. Sure, everything on the web has already been rehashed a thousand times. But your own experiences are still your own, as is your brand's voice. For example, here's a mannequin buying guide that offers a little bit extra in the advice department. This makes it just a fraction more valuable than other posts ranking for the same topic.
Use More than One Format
Speaking of blog posts, you might want to consider offering your audience plenty of other content formats as well. We've all heard that video is more popular than written content, but that doesn't mean you should stop writing blog posts. Podcasts are a trend that's likely to stick around and the Covid-19 pandemic only highlighted the value of the webinar.
Working with all of these different formats requires more work and increased spending. Consider diverting some of your blogging budgets and center some of your blog posts around these other formats. Recap a podcast, offer additional input based on the conclusions reached during a webinar, and so on.
A brand that does all of this well is GRIN, which offers podcasts, case studies, and interviews. GRIN also recently launched a webinar and has a very active blog.
Use E-Commerce Marketing to Offer Something Else
To wrap this up, let's end on a positive and vibrant note. A content marketing tactic you can employ to add a layer of personality and humanity to your brand is perfectly encapsulated by Bando's resources.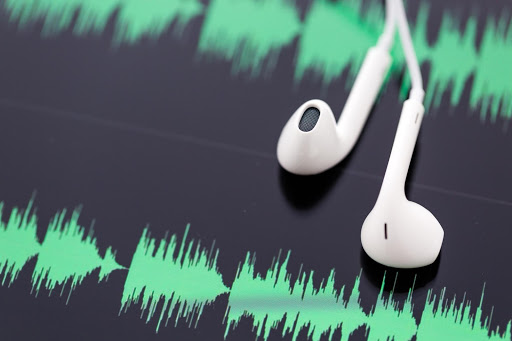 Bando features playlists, coloring pages, and worksheets. They're only loosely connected with their products. And yet, they stay very much in line with the brand's ethos and values.
Noted SEO expert Tim Soulo would tell you that this kind of e-commerce marketing is not worth much as you can't link back to your products directly. However, sometimes you need to pull a rabbit out of your hat. Give your audience something they can just take away and enjoy, trusting that they will also be more than happy to browse your store when they come back for the next installment.
Use Marketing to Bring Real Value to Your Audience
These tactics will hopefully help you identify the key trends in e-commerce marketing for the next year or so. Ultimately, it's all about value and personalization. After all, if what you are selling is valuable, marketing will be a much easier process.