Emoji Phenomenon: a New Wave in SEO Ocean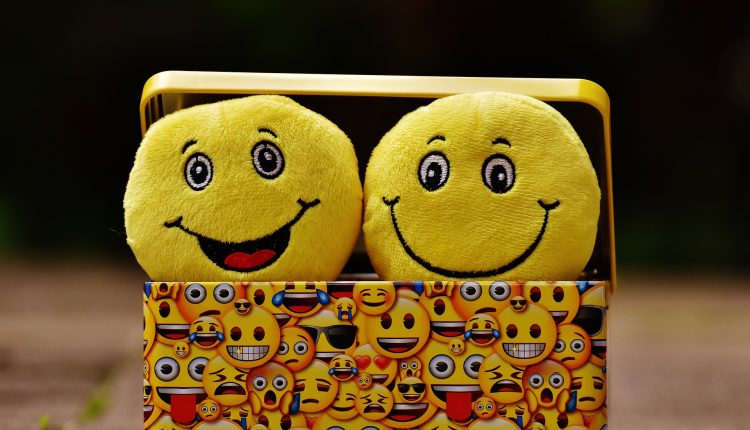 Did you know that emojis are used in SEO campaigns by many companies in the world? It may surprise you, but these cute little characters are more powerful and versatile than you think when it comes to helping you rank better in search engines.
In this post, I will show you what makes them popular among SEO enthusiasts and why you should use them on your website.
What are Emojis and Why You Should Pay Attention to them?
Basically, emojis are digital icons that represent ideas, emotions, objects, etc. They can be easily found on smartphones, PCs, and websites that use them to complement their texts on messaging platforms.
Recent studies show that 36% of millennials (ages 18 – 34) prefer emojis over text to express what they are feeling and it has been reported that 92% of the online population use emojis.  
This trend may be the main reason why search engines and business owners start considering them as a relevant piece of information.
In fact, emojis are considered as metadata in a webpage. It means they act similarly to title tags or rich snippets that will help search engines determine if the page contains the most relevant information.
There's a lot of proof to back that claim, of course. For example, if you search for ?? on Google, do you know what comes out? The famous Baby Shark song.
The same thing applies when you need to find a nearby restaurant, just enter something like "? near me" and you can almost always find the intended results. And guess what: the top websites are using emojis in their content.
But that doesn't mean you can insert an excessive amount of emojis anywhere in your content. Search engines don't like overstuffed websites and readers might also find it unprofessional.
If you're not sure where and when to place emojis, you can contact companies like PRable, that will help you make and optimize the perfect content for your site based on your criteria.
Having said that, you can see how much potential emojis can bring to your SEO, right? I'll show more reasons why you have to start putting it in your content.
Emoji Support From Google
Despite its sudden decision to disregard emojis in 2015, Google is now aware of their potential and decided to revive its support for these icons on their search engine algorithm.
For those who haven't used emojis, this news will encourage them to try something new with their SEO campaigns and see if it can bring better results than text-only content.
Increasing Click-Through Rate
One of the indicators of successful SEO campaigns is the Click-Through Rate, which shows how many people have clicked the provided link to your website.
To attract as many visitors as possible, site owners usually incorporate something that can turn people's heads, such as facts, a big button, or discount info. But guess what, emojis can also make your link pop. 
They will help you stand out by showing an image-based icon in all-text results. Viewers are more likely to be drawn to it, thus increasing the chance of clicking.
In fact, there are dozens of experts who have experimented with emojis on their keywords and got a better click-through rate in the end. So, if the trends prove to be useful, why don't you try it for yourself?
Helping Smaller Brands to Shine
When you search for a cool t-shirt on Google, you'll see that it gives you back millions of results, which reflects a lot of competition from the online stores that are involved. Consequently, it's most likely that you can only find famous brands among them.
But when you use an ? emoji to replace t-shirt, Google will display fewer results. Between them, you can see there are some smaller business who were smart enough to use emojis to promote what they are selling.
If you're a business owner who has just started, participating in a less competitive environment might be a great way to go. You just have to make use of the appropriate emojis to your advantage. 
Appealing to a Younger Audience
We know that most people who use emojis are between 18 and 34 years of age. Therefore, incorporating emojis to target this demographic can hopefully make your brand relatable and bring it closer to them.
This approach is also one of the best and easiest ways to build trust with your audience.
The great news is, attracting younger age groups can really benefit your business because according to statistics, they account for 30% of online shoppers in the US.
Improve Your Local SEO
While emojis might not help you that much in an online store, they can be far more useful when you have a physical store.
For instance, Google wants to give the most relevant results to users, and one way to do it is to present them location-based information.
Therefore, having an emoji on your website that represents your business, like ☕ for a cafe or ? for a bar, will help you rank better when someone wants to look for that kind of place in Google.
Conclusion
You should never underestimate the power of emojis in SEO. They prove to be powerful and versatile tools to rank your site higher in search engines.
And to the people who haven't incorporated emojis, here's a quick overview of why you should use them in your SEO strategy. 
Emojis are now supported by Google.

They increase the Click-Through Rate.

Emojis help smaller brands shine.

It appeals to younger audiences.

It's a chance to improve local SEO.
What are you waiting for? Grow your website with these cute little icons!