In today's world as businesses look to explore online opportunities to expand their operations in broader and wider directions, it's impossible for them to achieve their enterprise goals without using digital advertising as a vital marketing tool. It's imperative for organizations to reach their target audience and engage with them. Native advertising offers brands a good way of doing this.
Here are the reasons why it's important to use native ads to achieve your marketing goals but, before that, we must know what native advertising is.
Native Advertising Defined
Native Advertising is a type of paid media designed to meet the needs of the user on the site or app where they are placed. These are ads that can fit in whichever place they are used. They are more contextual than other forms of digital advertising as they can fit into the user experience seamlessly.
Native ads are more likely to be trusted by your audience as they appear as part of the content of the medium where they are used. Ads that appear on the top or sides of a web page do not inspire that much confidence in the reader.
Today, native ads account for nearly two-thirds of the revenue spent on digital display ads, thus clearly establishing their growing popularity among digital marketers.
[bctt tweet="The latest e-Marketer report states that native digital display advertising expenditure in the US is expected to reach $41.14 billion in 2019, which is a new record." username="relevance"]
Why Are Native Ads Great For Content Promotion?
You can still choose the banner ad promotion format as it's an effective communication medium. However, advertisers have to deal with a few challenges that have cropped up of late in this medium.
There are ad-blocking tools available now that can be used to prevent ads from running on the website. Readers can enjoy an ad-free, uninterrupted reading experience.
A website typically will have a lot of banner ads. It is likely that your ad will get lost in the crowd unless it is creative enough to grab attention.
Both these problems can be dealt with effectively by using native ads. How?
Native advertising puts all concerns about the ad blockers to rest.
Native advertising provides a meaningful context to what the advertiser wants to communicate. It goes beyond the conventional static format and provides precisely what the visitor expects to see on a site.
It is apparent that native advertising is highly engaging and specifically branded content aimed at providing an uninterrupted user experience. A key USP of a native ad is that it gives the readers the information they are looking for. It is different from banner ads which remains focused on selling you something, and that's precisely the reason why native advertising is preferred. It really works and makes a positive difference to your marketing campaign.
Native advertising also helps in:
Building trust in a brand
Enhancing brand awareness and powering purchases
Improving search
Increasing engagement level
Native Ads Creation Guidelines
Native Ads are delivered in a way that's in sync with the platform on which the ad is posted in terms of style and form, as they don't directly disrupt readers, unlike banner ads and display ads, as well as being viewed more frequently.
Pay Attention to the Finer Components
Visual content attracts readers more than anything else. That's why you must pay close attention to the elements of your ads. In today's world where it is nearly impossible to keep readers engaged for a fair amount of time, dull generalizations and staged images will yield you zilch. Use real-life images to create a stronger impact.
[bctt tweet="Native ads offer that simple earnestness of real life experiences." username="relevance"]
Most importantly, it helps you break through the clutter and puts your ad firmly under the spotlight.
Keep It as Real as Possible
It has been drilled into the minds of digital marketers that great quality is synonymous with higher conversions. Yes, it's a fact and a rule of thumb  followed in almost all forms of digital marketing and advertising. However, when it comes to native ads, you are free to invoke the adage – 'there are exceptions to every rule'.
When it comes to native ads, imperfections can be interpreted as genuine and transparent and can thus trigger a deeper interest in the subject.
Establish Direct Contact
Eyes can work like a magnet in an ad and can help grab attention rather effortlessly. We tend to believe in faces that appear genuine and friendly; and that's why you will see such images in most ads. A simple survey will likely establish the fact that the most successful native ads are those which feature humans making direct eye contact with their targeted audience.
Numbers Can Do Wonders
Marketing experts who have been using native ads successfully are of the opinion that using numbers in the ads, in the headlines specifically, can elevate its impact. Numbers can draw attention. Numbers can do the hard work of bringing your audience to the main content.
Choose Words That Can Resonate With Your Audience
The right words have the power to drive mood and motivation. The choice of ideal words in your native ad can drive audiences into action and help you achieve your goals. Words can create images in the mind, so make sure you use ones that best fit your goals.
[bctt tweet="An engaging title made of the most impactful words can make your native ad a surefire winner." username="relevance"]
Marketers will, of course, agree there is no foolproof formula for creating the perfect native advertisement. The above-mentioned points can provide you with the input needed to make a great ad. As you gain experience, you will know how to mix and match various tactics to create powerful native advertising strategies that can get you the desired results.
How to Set Up Landing Pages for Native Ad Campaigns
The objective of a landing page is to deliver the kind of content your visitors are looking for. The content must be specific to the benefits you expect. Your landing page must have a singular focus on getting visitors to perform the action you want them to.
Follow these three steps to set up the perfect landing page for your native ad campaign.
Step 1: Create A Headline That Announces the Benefits Clearly.
The overall success of your landing page will be defined to a significant extent by the headline. Your headline must appeal to your reader and create a high level of interest in the page, to the extent that it makes them click.
Step 2: Announce the Features.
The perfect headline and an attention-grabbing subheading can give you a great start, but if the bullet points do not spell out the features and benefits, achieving click-throughs can be tough.
The bullet points must be crafted in such a manner as to clearly demonstrate what the reader is going to achieve by clicking through them. Provide actionable information that can convince readers of the benefits and leaves no room for any ambiguity.
Step 3: Design it Right.
The way you design the landing page for the native ad can play a critical role in helping you meet your goals. At the same time, content also must be highly creative and relevant. A fine balance between the copy and the design will help drive traffic smoothly.
How to Optimize Native Ad Campaigns For Better ROI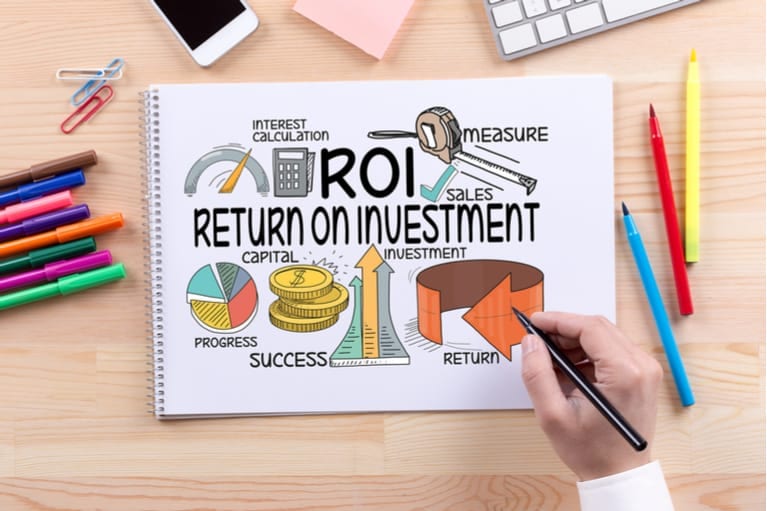 In today's rapidly expanding digital marketplace, simply putting together some native ad campaigns is not enough. Native advertisements are undoubtedly the most influencing way of driving traffic and can do wonders to your ROI if done properly.
Optimizing your native ads to achieve the best ROI possible is critical for your success and to race ahead of growing competition.
Here are the top recommendations for optimizing your native ad campaigns and improving your ROI.
Rotate Your Ads
While retargeting is an oft-used marketing strategy to keep a brand at the top of the mind of the audience, its effectiveness declines when people see the same ad repeatedly. One of the best ways of preventing ad fatigue among your audience is to rotate the ads. You can create multiple ads on the same theme that can be rotated on a regular basis. This strategy is easier to use in online ads and cost-effective as well.
Also, make sure you rotate the native ad service so that your ads can be viewed by a new set of audience members on a regular basis which can help lead to increased impressions and boosted traffic.
Leverage the Power of Emerging Technologies
The use of native ads is growing steadily, and quite obviously the tools used for interacting with the audience and measuring the impact of advertisements is also evolving. Marketers must know how to make the best use of these tools to enhance the impact and effectiveness of their ads.
Automate Your Ad Campaign
Marketers, especially those who do it digitally, have access to automation facilities that can dramatically change the way we sell online. Native ad campaigns can be automated to save huge amounts of time and effort. Marketers are increasingly using automated split testing to optimize their native ad campaigns. It allows them to acquire data on what elements of advertising will resonate with their audience.
Scheduling Your Native Ads Appropriately
The availability of your audience is a finite factor in marketing as they aren't always within your reach. So why should you spend your limited budget beaming your native ads to a non-existent audience? You can optimize your native ad campaigns and boost ROI by intelligently scheduling ads to those specific days of the week when your targeted audiences are most likely to notice them. This is not an easy thing to do but with some research and trial and error, you can definitely optimize your ad campaign to get the best reach.
Separate Your Ads by Platform
It's a smart strategy to separate your native ad campaigns for various platforms, and not a good move to run the same native ad campaign for desktop, mobile, and other platforms as each one works differently and requires separate targeting. This is a great way to get the most out of your native ads.
Optimizing your native advertising campaign will not tax your resources in terms of time or money. Your marketing priorities must be sharply focused on growing your customer base and achieving your immediate and long term priorities.
Conclusion
When it comes to native advertising, one of the biggest benefits is the amazing engagement opportunities that marketers can utilize. Native advertising provides the best platform to enhance interaction and establish thought leadership. It begins as short-term interactions with customers, which can gradually result in establishing powerful long-term relationships.