It's no secret that content marketing has reached critical mass. You can't get very far on social channels or through your inbox before crossing paths with a meticulously placed article or message that is meant to help solve the excruciating pain of your daily reality.
"Just download my ebook," it says, taunting you with a quick fix to your complicated organizational challenge.
"Want to know the 5 secrets?" Why yes, yes I do.
"Submit your email address and enter our complicated marketing automation funnel." It's never that simple, is it?
Content marketing is broken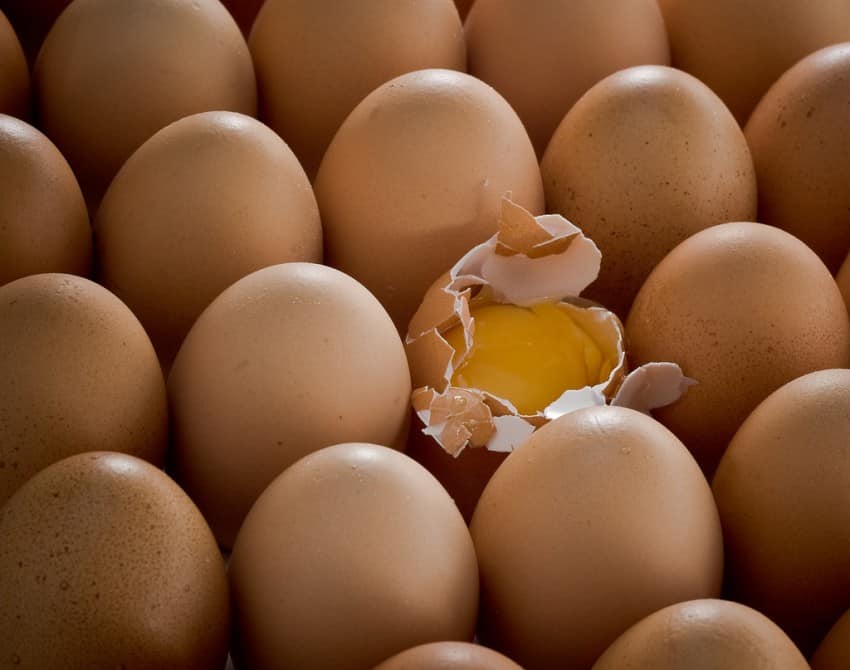 In today's world of listicles and infographics, content marketing has become a commodity-fueled numbers game that oversaturates social media feeds, inboxes and our brains to the point where we spend more time trying to avoid bad content than actually solving our challenges.
So the question becomes: how do we, as marketers, conceptualize and create meaningful content that has staying power? Most marketers would tell you to look outward: follow the trends closely; capitalize and creatively iterate on a concept that is popular, trending, or currently buzzworthy; and then promote, promote, promote (and spend, spend, spend).
But isn't there another direction? Looking inward, toward our organizational culture for inspiration, is often an untapped source of ideas, inspiration, and energy. If you're willing to spend the big bucks on clogging your neighbor's Facebook feed – why not invest in your own nest instead?
Marketing from the inside out
The basis of a truly modern brand goes well beyond logo and tagline. It is heavily influenced by organizational culture including core values and the employee experience, including things like common language and cultural activities and events.
As you can see illustrated above, modern marketing is influenced by much more than a strong brand image. Culture and even HR play a role in shaping a meaningful customer brand experience by creating a great experience for employees. Employees are at the forefront of customer interactions and ultimately create brand experiences at every interaction. A happy team = stronger brand interactions.
At its core, a brand is only as strong as those who believe in it. The time has come to extend ownership of our brands to its most valuable asset: engaged employees.
What it looks like in action
Let's use an example of this with Southwest Airlines. On a recent flight to New Orleans, my flight attendant took liberties with the in-flight instructions and inserted a few hilarious quips. This has apparently become "a thing" with Southwest attendants to the point where a similar episode caught the attention of about 2 million people:
The best part about this trend is that it was completely organic. There wasn't an internal marketing campaign that provided guidelines for how to make the flight instructions more entertaining, the Southwest culture has grown to celebrate individuality and personality.
Using the example above as a guide, one way we can extend ownership of an organization's brand to the employees is by crafting an intentional employee experience with core values and culture at the center.
Empowering brand ambassadors
I like to think of these passionate team members as "Brand Ambassadors"– they eat, sleep and breathe the brand throughout every customer interaction…especially through content creation.
The easiest way to bring cultural influence into your content is to leverage a core group of highly engaged team members to become a content "special ops" team. Allow them ownership over the content calendar, encourage them to share daily happenings via social media and even to share stories from key influencers within the organization to elevate your content.
This will lead to a collection of inspired articles from authentic, passionate voices drawing on real life customer experiences that go way beyond "How to" to actually solving core challenges for your customers.
How has your team leveraged internal culture to elevate content?