If you are in business, you will have competitors for sure. In today's world, no business idea can run on a monopoly track. Even if your product or idea is among the most unique in the world, you will still have to deal with competitors in some form or the other.
Identifying who your competitors are and knowing what they are doing to keep their business on the right track is crucial for your business. It is equally important to know what strategies they are using at present and what business tactics they are likely to employ in the future to keep pace with the ever-changing market landscape and dynamics.
"Keeping track of who your competitors are, what people are saying about them, and what they are saying themselves can help you differentiate your business and stay ahead of trends that could impact your business," says Michele Levy, an independent brand strategy consultant
Ask any business consultant and they will rank competitive analysis as one of the key activities that any business must perform relentlessly. Given the easy availability of sophisticated business tools and data assimilation processes through Artificial Intelligence, competitive analysis is no longer as complicated and time-consuming as it was in the past.
By using the various resources available to them, organizations can create a structure for competitive assessment, gather pertinent information about their business rivals, and develop strategies based on the output of such research to stay ahead of the curve.
Competitive analysis is not only about understanding how your rivals are managing their business but also about knowing about the mistakes they are making so that you can avoid them proactively and save your enterprise from possible setbacks. Contrary to a school of thought, there is nothing negative about competitive analysis – it is definitely not spying or infiltrating the activity areas of your rivals.
It is simply a way of empowering your knowledge of the industry, analyzing the pros and cons of the processes, and determining how you can do fill those gaps and deliver better and more efficient results.
Key Benefits Of Doing Competitive Analysis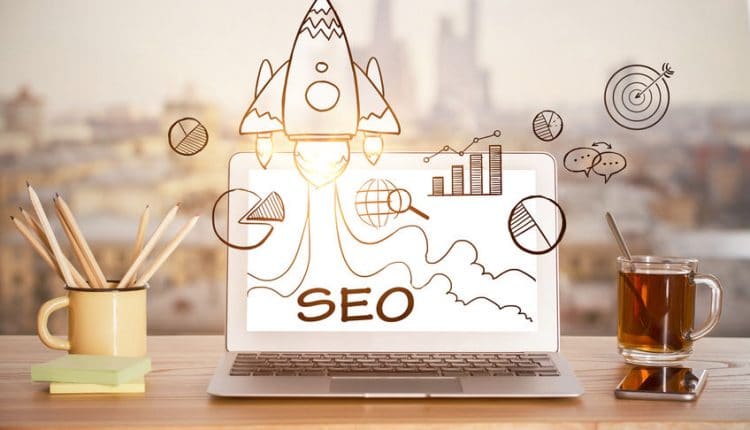 Helps You Understand the Market Better
Competitive research can help your organization get an accurate idea of the trends happening in the marketplace that you could have possibly missed otherwise. The ability to identify trends and predict future movements can be a huge asset for any business.
Enhances The Marketing Processes
When you introduce a product or service in the market, your customers are concerned with one key aspect – how it is going to make their life better. If they choose to buy a competitor's brand, it obviously means that they are doing a better job of highlighting the benefits and adding value to their product/service. Competitive research can help you understand customer behaviour better and provide a closer view of your competitors' strategies. You can tweak your approach accordingly and win over your lost customers and add newer ones.
Helps Discover Gaps
Competitive research data can help you identify the gaps in the market, such as some potential places that no competitor has cared to serve as yet. You can cash in on the opportunity, fill the gaps, and thus explore a new market for your brand.
Creates A Plan For Your Business
When you get detailed data about competitor activities and market performance and trends, you will be able to create a powerful strategy that can serve as a roadmap for the future.
Competitive Analysis – How To Do It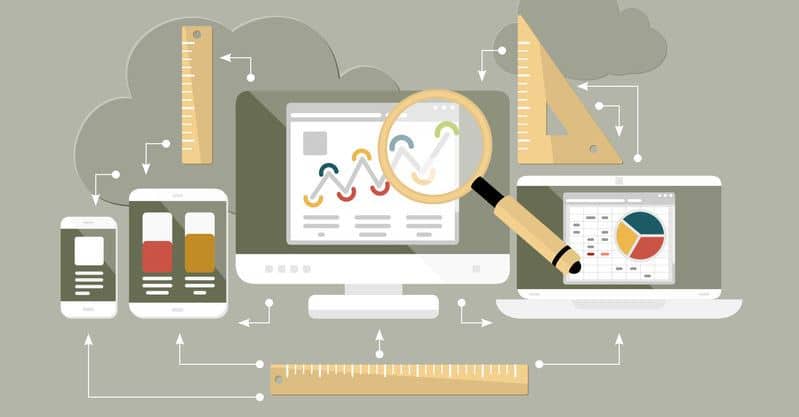 These are the steps involved in a comprehensive competitive analysis:
Know who your competitors are
Find out the products and services they offer and know if you are in direct competition with them
Analyze their sales and marketing strategy
Find out if they are achieving great results with their current strategies
Evaluate their content strategy
Discover the level of engagement they are able to achieve with their content management
Find out how they are promoting their marketing content
Have a closer look at their social media strategy and the platforms they are using to market their content
When you finally decide to go for competitive analysis, you will have to make a decision about doing it on your own using the in-house team or hire the services of a professional firm or consultant. Let's analyze both options.
The Benefits Of Hiring A Consultant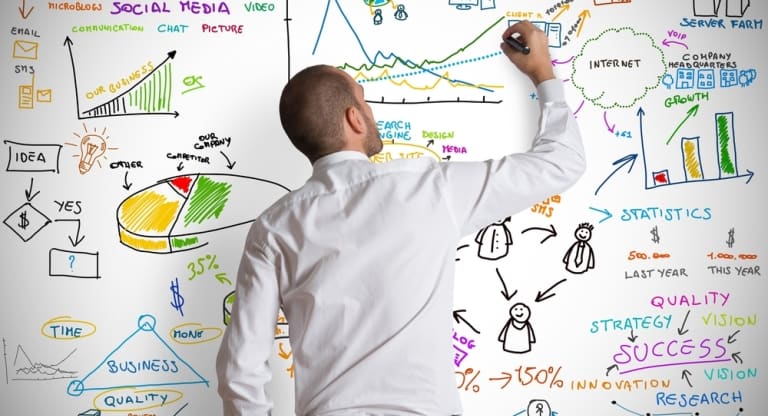 They bring to the task their unique expertise in information gathering.
They will have access to tools and technologies you never knew existed.
With hundreds of such analyses under their belt, they know how to get it right in a systematic manner.
The probable downside of hiring an external consultant is that there could be compliance issues with senior managers. Articulating what you want to know might be difficult at times as there will be a vast difference in the approaches of your in-house experts and a professional researcher.
The Benefits Of Doing The Research In-House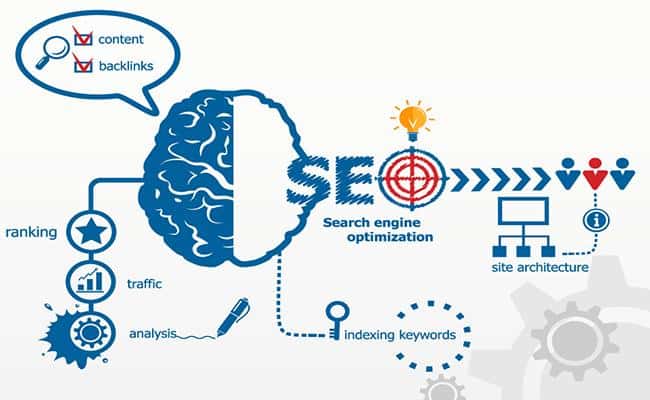 Since you would understand your business better and inside-out, you will know the competitive factors that require close tracking.
You have access to a constant stream of data in real-time and the authority and convenience to generate more if needed.
The managers are likelier to accept suggestions and recommendations from an insider than an outsider.
The downside is that doing serious research and data gathering and crunching about competitive intelligence is a specialized field. It could take months (or probably more) for you to develop an in-house team that's as good as a consultant who specializes in this field.
Some organizations take the middle road approach by hiring the services of a consultant to initiate the project and provide updates on a quarterly basis while the in-house team handles the day-to-day tracking part.
Whatever option you exercise for your competitive analysis needs, you will have to follow a specific process involving definite steps. These are:
Identifying your competitors
Categorizing them
Doing a detailed analysis of their systems and processes
Knowing their strategies, such as market positioning and others
Looking at their pricing policies and shipping plans
Analyzing independent customer reviews
Looking at their social media presence and reputation
Identifying Your Competitors
As mentioned earlier, every business has a competitor, or, in most cases, multiple competitors fighting to grab a larger share of the same market. There are many ways of identifying your top competitors. You will be able to identify your local competitors quickly, but in today's global marketplace, you will be up against hundreds of businesses that are selling the same products and services that you are offering.
A simple online search will help you get the names of the leaders and other key players vying for the same set of audience and buyers. It is a good idea to look for the digital footprints of your competitors by analyzing the social media space, online news websites, threads and review sites, online communities, and other similar places. Cast as wide a net as possible to get the names of as many competitors as possible so that your counter-strategy can be crafted based on more extensive data.
Unveil your competitors' marketing secrets. Just enter their website and get a customized report from SEMrush. It's free.
Categorizing Your Competitors
When you are done with collecting names and details of a large number of competitors, the next step is to categorize them. While some of them will be in direct competition with you, others might be competing with you in an indirect manner. Categorizing your competitors will help you create a focused strategy.
The main competitors are those who are in direct competition with you, with the same or similar line of products/services and targeting the same audience/market. The other competitors could include a wider field offering a different version of products or ancillary products/services aimed at a different set of audience altogether.
Analyzing Their Systems And Processes
This step includes having a closer look at their website details, such as the manner in which they have displayed their products, product descriptions, photographs, call-to-action methods, social media positioning, and blogging strategies. The analysis can also include a close look at other commonly employed strategies, such as website optimization for mobile phones, customer support systems, approach to the display of marketing banners, brand promotion methods and frequency, etc.
Understanding Market Positioning Plans
Identifying the competitors' market position plans can not only provide input on their tactics but can also help in their proper categorization. You will be able to know how they are positioning their products/services differently and benefitting from the strategy. Are they successful in sending home the message that they are unique? Are the customers buying this argument? The answers will help you unravel the secrets to market positioning and provide the ideas to position your brand in the best possible manner to maximize sales and profits.
Understanding The Pricing And Shipping Moves
Your brand may have great value in terms of quality and performance but if the pricing is not right, you may face a tough time in a competitive market. Knowing how your competitors are pricing a similar product can help you understand how to get your pricing right and get the consumers on your side. It is important to mention here that selling your product at a lower price than your competition does not guarantee better sales. Your buyers are looking for specific features and benefits in a product. If you provide these and more, they will be more than willing to shell out a few more dollars.
Shipping strategies also play a key role in the success of a brand. Do you know what kind of shipping policy your competitors are using? A logical shipping price can do wonders for your online sales while minimizing cart abandonment episodes. Yes, shipping costs often force customers to let go of a brand at the last point of sale. Peek into the shipping pricing plans offered by your competition and create one that can steal a march on them. Companies are using ideas such as giveaways, loyalty programs, gift cards, hefty discounts, and free exchange for an extended period to win over customers.
Analyzing Independent Customer Reviews
Are customers happy with the other brands? Independent reviews by customers about the products and services of your competitors can provide you with an accurate view of how their brands are doing. Have a look at all the places where customers are likely to post impartial reviews. These include social media channels, blog sites, online review sites, and others. Based on the downsides pointed put by customers, you can attempt to fill in the gaps and try and convert them to your brand.
If many reviews point at a high level of dissatisfaction with the competitor brand, you can move in quickly to provide the alternative they are looking for. Look for the reasons why customers are unhappy with the competitor's brand. Is it about quality, performance, packaging, pricing, delivery, post-sales issues, or something else? You can try and get those buyers to move away from that brand and go for yours by promising to deliver an enhanced buying experience and a better product.
Looking At Their Social Media Presence And Reputation
With companies having a growing presence on social media channels such as Facebook, Twitter, and Instagram, businesses are looking for every possible chance to outshine their competitors on leading platforms. To achieve this, they need to look at the competitors' activities on these channels and take appropriate actions.
Do your competitors have a large following on these platforms? Do they have a positive view of critical areas of their business such as support, pricing, quality, and information-sharing?
The upside is that if a competitor is doing well on social media, you too can take advantage of the positive response of the customers for the niche you are targeting. You can identify the areas they are doing well in and put more effort into improving your efficiency in those areas. This can be done by having a relook at your existing strategies or choosing a different approach altogether to achieve your expected goals.
Here Are A Few Things You Should Be Focusing On:
Overall Social Media Plan and Presence
The SM channels they have a presence on
Their interaction with the client base
The frequency with which they post content on these channels
The kind of content they are posting
The areas of business they are highlighting
Your competitive analysis cannot be complete without a SWOT Analysis. Unless you have a closer view of the strengths, weaknesses, opportunities, and threats of your competitors, you cannot craft the right strategies to steer ahead of them.
Your SWOT Analysis Must Include The Following: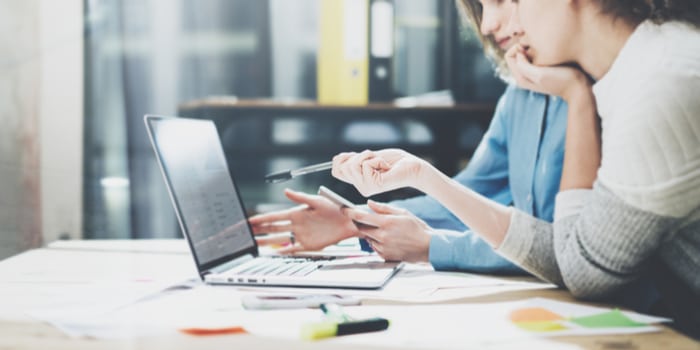 The activities of your competitors in the areas of content marketing, social media marketing, product promotion, etc.
The key areas where your competitor is having a lead on your brand
The weak links of your competitor's marketing strategy
The areas where your brand has some advantages over your competitor
The possible areas where they can do better than what they are doing now
The opportunities in the market that your competitor has identified and you have missed
By doing this, you can ensure a better position for your company/brand. It will also help you in identifying and exploring areas for improvement of your business.
You must establish a point of reference before you start the exercise of competitive analysis. The data and other information assimilated through the process can be analyzed by marketing experts and a powerful strategy can be chalked out based on the input received from various stages of the competitive analysis.
SEMrush is one of the top market research agencies specializing in competitive analysis. With their unique and detailed approach, you can get an insight into the strategies of your competitors across several key parameters. SEMrush offers an industry specific database that can provide you all the information you need to understand what your competitors are up to. Their services are being utilized by more than 5 million users worldwide.