With the new year knocking at the door, there couldn't be a better time to double-check your content marketing strategies and make a solid plan to double your ROI for 2020. What we can assume from the current marketing trends is that the future of content marketing is going to experience a drastic change with regards to the way content is created and distributed online.
Unless you have a solid content creation strategy in place for the coming year, you cannot reach your target audience effectively. With the rapid growth in technology, people's preferences are also changing.
If Seth Godin's words are to be believed, then content marketing is the only marketing strategy left.
Businesses that want to ace the content marketing scenario in 2020 need to keep up with the ever-evolving content marketing tactics, channels, and tools to make an impact for the upcoming years.
Surprisingly, studies reported that more than 60% of businesses still don't focus on the importance of content marketing yet. For them, it's only going to be more difficult unless they seek help from professionals and content marketers who can help leverage the business online.
Let us look at the potential top content trends of 2020: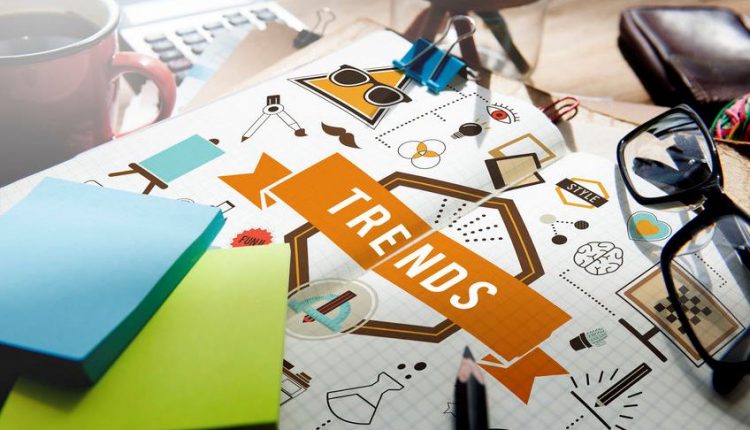 1. Building a Topical Authority
Gone are the days where writing short-form content was considered more than enough. Today, people surf the internet to learn about different topics of interest ranging from sports to fashion to medicine to politics. This means that besides offering information, your content needs to be authoritative and extensive. YMYL sites related to banking, finance, e-commerce, and medical fields have a moral obligation to serve people with the right information backed up by proper citations and proof.
In 2020, most of the content you publish online needs to be long-form content and cover every topic that could fall under a given subject. The sole purpose of creating such long-form content is to provide extensive knowledge to the users within a single post without them needing to visit multiple websites to understand a given topic. With pillar/long-form content, you can engage your audience for a longer time, build authority over them, and offer more than what your competitors can.
2. Creating Content Snippet Variation
Another content marketing trend of 2020 that is going to work for most marketers is practicing content snippet variations.
[bctt tweet="Content snippet variations can be practiced to present your content in an easily understandable and acceptable format." username="relevance"]
When you share a post online on social media channels, create multiple variants of the post and share. Check the engagement level for each post and try to understand the most effective way to reach the audience. You can choose to experiment with different formats that can vary in length, approach, and complexity and add a different CTA for each.
3. Experimenting With Different Forms of Content
Taking the legacy forward, the year 2020 will also encourage marketers to experiment with different forms of content to keep up with the ever-increasing demand of audiences from different walks of life. Some people might prefer to read long and extensive blog posts, while others might prefer a podcast or video tutorial above everything else.
Currently, videos are one of the most popular forms of online content. Around 5 billion videos are watched every day on Youtube. Facebook is also becoming an increasingly popular platform to publish brand videos, vlogs, live streaming, and much more. Keeping up with the popularity of videos comes another form of content called podcasts.
Social apps like Snapchat became viral due to its features, like the AR filter that allows users to click photos with cat ears, dog snouts, and much more. Cosmetic brand L'oreal developed an augmented reality app that allows users to try their cosmetic products turning the user's camera into a mirror. The year 2020 will pave the way for more interactive content based on AR and VR.
4. Executing Effective Influencer Marketing Tactics
Influencer marketing has seen a rapid surge in 2019 with every small and big brand trying to loop in influencers and celebrities from all around the world to endorse their products and services. However, with this sudden popularity of influencers on the internet, there were cases reported about buying fake followers and lack of transparency.
In 2020, influencer marketing will continue to grow, with brands being very particular about the influencers they work with. Celebrities will slowly move out of the influencer marketing scenario as most brands will hunt for niche influencers who can connect with the brand on a professional as well as a personal level and promote them. Brands will also look forward to a long-term association with these niche influencers rather than working with them on a campaign by campaign basis.
Audio and visual content will still dominate influencer marketing in 2020 as brands will try to merge content marketing, influencer marketing, and social media marketing to create a more robust impact on the target audience. With FTC ruling out the new rule for influencers to disclose any paid association publicly, such legal enforcements will work in creating a transparency between the brand, the influencer, and the public.
5. Tailor-Made Content For Smart Devices to Get Priority
The use of smart devices will be on the rise in 2020, and along with it, the demand for tailor-made content will also grow. With big shots like Amazon, Google, Microsoft, and Apple already having their own smart devices, by next year, more than half of the online searches will be voice-search based.
This means your content should also be tailor-made to match the voice search queries. You have to keep in mind that voice search queries are mostly longer than text search queries. On average, text search queries are 2-3 words in length, while voice-search queries are 6-7 words long. Most voice search queries start with question phrases as well, like "what is the weather like today?" or "where can I buy handmade cards for Christmas?"
Voice search queries are also very location-specific. When someone says "find a good doctor near me," the device will show results for doctors who are available within a 2-3 km radius from the location of the user. Local businesses need to optimize their keywords accordingly in order to take advantage of the prevalence of voice searches.
6. Incorporating AI in Content Marketing Strategy
The future of content marketing will be propelled by Artificial Intelligence. AI is going to bring revolutionary changes in the coming year with marketers using the data to create personalized content for the target audience. Using the AI data, businesses will be able to incite interest in consumers about a particular brand by tailoring content based on user preference, buying behavior, demography, age, and profession.
As per reports by SmartHQ, more than 70% of the consumers agreed that they engage with marketing messages that are customized for them. Brands also need to be transparent about their data collection policy with their consumers. While collecting personal information of a person, like his email ID, address and phone number, there should be an option for the user to either allow or stop the brand from collecting it.
7. Remarketing Content For Lead Generation
Remarketing content will see a growth in 2020. Remarketing is showing content to users on the internet about products that they have already browsed on your site.
[bctt tweet="Remarketing almost doubles the chances of conversion more than anything else." username="relevance"]
Remarketing has a huge potential in the near future because, as per consumer behavior, the more a person sees an ad, the more likely he is to convert.
Conclusion
Content marketing is going to be very personalized and interesting in the coming year. With the rise of AI, smart devices, and voice search, content marketing will be everything for brands who want to make their mark on the internet. So, invest smartly and create a robust content marketing strategy before the new year begins.