The use of influencer marketing is increasing in the world of digital marketing. Many companies are now using or showing interest in this form of marketing. Companies are also ready to increase their budgets for influencer marketing.
According to a Linqia survey, during 2017 as much as 86% of marketers used influencer marketing. Out of these marketers, 92% of them reported that they found this form of marketing to be very effective.
Even though influencer marketing has become widely used and successful, many companies have yet to explore the power of influencer marketing. Some companies are not even sure how to start a campaign. There are still many grey areas for most marketers.
But don't worry. This post will provide you with a set of pointers on influencer marketing. These pointers will help you understand the important things you need to do before and after launching your influencer marketing campaign.
Things You Need to Know Before Launching an Influencer Marketing Campaign
1. Identify Your Audience
Whom do you want to influence? Once you have an answer to this, you can quite easily narrow down other aspects of your campaign. Having a clear definition of your target audience will help you to look for suitable influencers. Being specific about your target audience is the very first step towards a successful campaign.
It is challenging for traditional marketing approaches to create an impact on the younger generation. This is where the power of influencer marketing comes into the picture. The younger generation, between the ages of 18 and 34, looks up to influencers for suggestions, making influencer marketing ideal for reaching them.
2. Outline Goals and KPIs
What do you want from your influencer marketing campaign? Why do you want to start the campaign?
These are the questions that every company and/or marketer should know the answers to even before you start planning your campaign. Successful influencer marketing campaigns demand a very clear list of goal and objectives.
Linqia reports that 89% of marketers developed authentic content for their brand through influencer marketing. 77% of marketers used influencer marketing to increase engagement rates, and 56% used it to drive traffic.
Key performance indicators (KPIs) can be developed once the goal and objective for the campaign are finalized. You may want to include reach, engagement, click-throughs, number of views, or sales in your list of KPIs.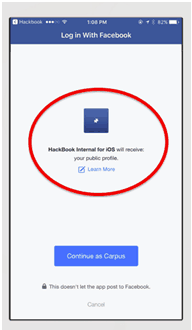 3. Select the Right Social Media Platform
Based on your target audience, you need to decide which social media platform(s) to use for the campaign. Even before creating content, you should decide which social media platform you're going to use. You need to research which platform is most suitable for your brand, and which one your target audience uses most.
Every platform has an audience comprised of different demographics, which is why the style of content also varies accordingly. Social media platforms like Facebook, Twitter, Instagram, or YouTube are used more by B2C brands. And LinkedIn and blogs are used more by B2B brands.
Did you know that nearly 90% of influencers promote products or services on Instagram? Instagram is followed by Facebook with 80%, and Twitter with 75%.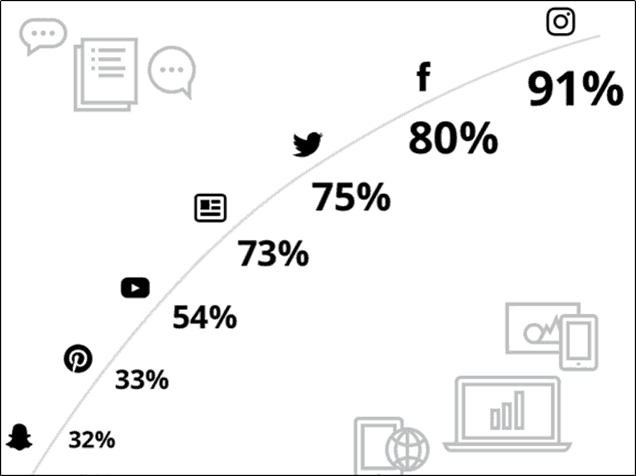 4. Find Relevant Influencers
Finding suitable and relevant influencers is very important for the success of an influencer marketing campaign. It is the responsibility of the influencer to reach out to your audience and create buzz around your brand. So you need to choose an influencer who can effectively do so.
67% of companies agree that finding suitable influencers is the most challenging and frequent problem they face.
You must look for qualities like authenticity, engagement, and expertise in your potential influencers. There are many tools available which can help you in your search.
Grin, for instance, is a highly effective tool for discovering top influencers based on your specific requirements. You can filter the results by location, category, social platform, etc., and even gain access to their verified contact info.
An excellent example of using relevant influencers is in the case of Special K. The campaign was to promote personal stories of strong and real women. They collaborated with a wide range of women in different categories such as homemakers, entrepreneurs, and athletes.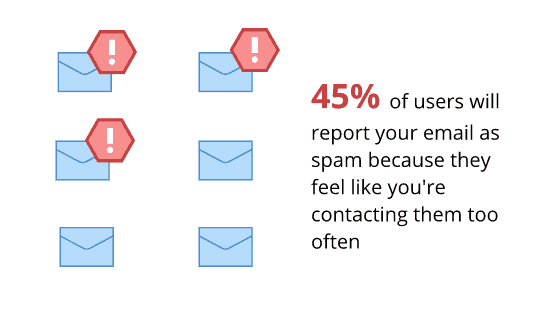 5. Determine a Suitable Budget
Budget can be a huge point of concern if not planned well before the start of an influencer marketing campaign. Budgets specially allocated for this form of marketing are increasing every day. In fact, in 2018, 38% of marketers are planning to increase their budgets dedicated to influencer marketing.
The big problem is that sometimes there is no even and consistent payment of influencers. Either the company ends up overspending, or not spending enough money on the components of the campaign.
You can use tools like the Instagram Sponsored Post Calculator and the YouTube Money Calculator from Influencer Marketing Hub to estimate how much you should be playing influencers.
Payment of influencers is a key component of the overall budget. You should always negotiate with influencers for realistic and fair compensation. Don't make the mistake of putting all of your money into the campaign while ignoring other aspects of your business.
Things You Need to Know after Launching the Influencer Marketing Campaign
6. Repurposing Content
There are ways in which you can intensify and expand your influencer marketing campaign, even after it is over. You can promote and share content after it has been posted.
The content developed by influencers is authentic and therefore, effective. That's why more than 80% of marketers prefer using influencers' content on other social media platforms. Out of these marketers, 51% have reported that it surpasses the success generated from content developed by the brands.
You can also leverage the social media handles of your influencers. Request that your influencers share and promote posts on their social media handles. This will also allow you to publish more content related to your campaign.
7. Track Influencer Activity
You should track each influencer's activity by collecting and maintaining a record of their performance. Additionally, you can collect data like the number of views, sales, engagement rate and/or reach generated by every influencer.
You can also track anything which will help you to understand your campaign's results. Tracking will give you an idea of what is working, and what is not working for your brand's campaign.
8. Measure the Results of Your Campaign
Although it's important to measure the results of your campaign, the process is quite challenging for many marketers. According to Linqia, 78% of marketers admit that measuring the ROI of their campaign is a tough task.
Once your influencer marketing campaign is up and running, you should regularly measure the results. Regardless of what service or brand you are promoting, it is important to track everything. Go back to the list of KPIs developed before the beginning of your campaign, and cross-check the results with each KPI. This is the best way to measure and review whether your campaign has successfully met all of your objectives.
Final Thoughts
Over the last few years, influencer marketing campaigns have become a must-have strategy for companies. Influencer marketing will not give you success overnight. But if you follow the steps mentioned above, it can help you achieve your campaign objectives.
Just remember to be patient. When influencer marketing is done right, it can multiply the returns on investment for your business. If you know any other points to be considered before or after launching an influencer marketing campaign, please share them in the comment section below.