There's no denying the fact that Interactive websites with dynamic content take a lot of time to build, but that — when properly created — such websites can hook a potential customer way before they've even seen your product pitch. Unfortunately, that same website may be making some of your customers violently ill.
I have come across many who have this misconception that content marketing as a complex field featuring a plethora of nuances, most of which no one talks about. Let's say for example you have an eCommerce site which is just one in a sea of 47 billion websites currently available around on the internet trying to get product and content in front of the right people. What's the result- Have you wondered why? Building a website is an exercise of willpower! I mean anyone can get distracted by the bells and whistles of the design process and forget focusing on the content creation part.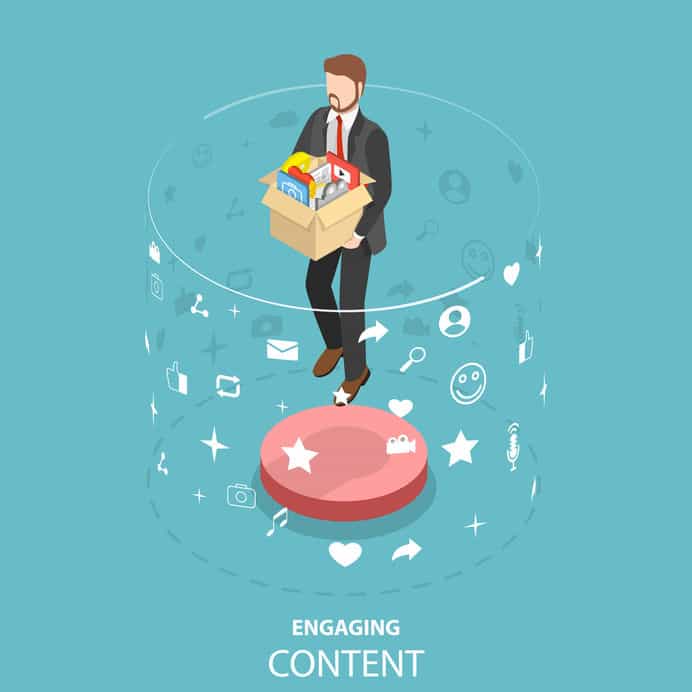 I'm certainly not a gearhead, but that doesn't mean I don't do my due diligence when it comes to big purchases.
[bctt tweet="
With technology evolving at such a rapid rate, we as marketers are required to chase the latest and upcoming content marketing trends and be prepared for change at any minute." username="relevance"]
Fortunately, all you have to do is a bit of research, and you can find out what strategies will work best to build traffic and boost your business.
Now with all the gushing about content marketing, I feel the need to clarify that it is not a sponsored post or anything like that. I am someone who truly believes that presenting anything without facts or figures is not worth the time.
In my eyes, some sort of research and statistics are required  to back up any broad or long winded claims. Have you ever wondered why every content marketer or organization runs a blog? Well, the concept of content marketing has the potential to generate 3X as many leads but at 62% of the cost of outbound marketing.
If created properly –  The Strategy will work!!
So what's wrong in keeping up with the status quo and why do people say that blogging is dead?
Number one
A proliferation of choice in regards to service, devices, platforms.
Number Two
Shorter attention spans; the battle to entrance people with your content becoming harder than ever.
Number Three
Content marketing won't remain safe for long from disruptive technologies like AI, data analytics, and improving bandwidth and data.
According to several resources, the growth is 7.8x higher for content marketing leaders, and you begin to see why it's so crucial to be aware of the latest content marketing trends.
So the moral story here is, the future seems to lie with engaging customers on their terms.
Down below, I would like to get you acquainted with the latest content marketing trends for 2020 that shouldn't be ignored!
#1 Omni-channel content strategies
Let's take an example of all the devices you use daily and now think of all the different apps and platforms that you use to access the internet in one way or another. Right from laptops to smartphones, smartwatches, tablets to platforms such as Facebook, Youtube, and the list goes on.
I am sure you will agree that different users use different platforms in different ways and expect a tailored experience on each one. So as a business or as a marketer you need to understand which device or platform a user uses at which stage of their journey. The key here is to fine-tune the content to your advantage.
Multichannel marketing isn't as easy as copy pasting blog articles in your social media posts, it's way beyond where you require delivering bespoke content purposefully crafted for each platform. For instance, if you are planning to guest post, you should make it more like another lucrative channel that can be easily exploited by your marketing team. Also, publishing content on trusted sites within the same niche will build your exposure and improve your authority within your industry.
#2 Brand partners and collaborations
There is no point in being a one-man army these days! Strategic partnerships between complementary brands is already a profitable marketing technique. This trend, in particular, meant to strengthen as consumers and their increasing regarding a purchase as a lifestyle decision.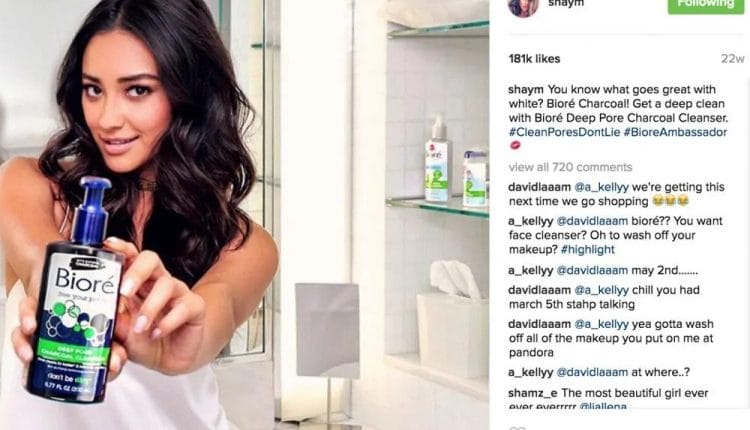 Imagine a situation where the creation of one campaign for two brands, and you'll realize it leads to saving both time and money. Intangible audience aspects, such as loyalty, can be easily identified with clear branding. Brand and products can be offered together, creating an even stronger value proposition for customers.
Last but certainly not least the various strengths and weaknesses of brands can offset each other. No matter how strong your Instagram following; the tables might get turned if your competitor creates compelling content. For example, Red Bull and GoPro's "Stratos" campaign. I am sure one can never forget Felix Baumgartner breaking the world record for the highest freefall.
#3 Its way beyond text
One hack to deal with shortening attention spans of consumers is using more visual content. There is a lot of overload of information across the web and on social media, and you usually only have a split-second to catch the user's attention before he or she scrolls onward.
Using visuals in your content will undoubtedly help you keep hold of your reader's attention a while longer, perhaps long enough to turn them into converting or returning customers. However, not every kind of visual included in your content will do the trick but the strategy as a whole does succeed when it is executed properly at the right place; the trick is to include the right mixture of infographic images, human images, and exciting – but most importantly – relevant imagery. Imagine a piece of content which is bland or badly designed; many times this will do more harm than good. It's important to tackle every content piece with enthusiasm, or at least discipline so as not to end up just putting out content to stick to an upload schedule.
[bctt tweet="Digital Marketing World predicts that 13% of all internet traffic will consist of live video by 2021.  " username="relevance"]
Moreover, disruptive technologies like AR and VR may change the landscape even more as without a shadow of a doubt these technologies will be a significant role in the field of marketing moving into the third decade of the third millennium.
 And now we are done! Over to You!