CRM Software Case Studies: What Can We Learn From CRMs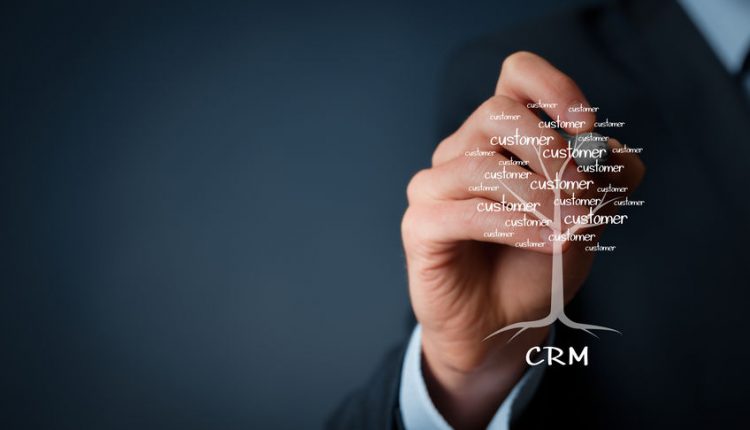 Getting a customer relationship management system (CRM) may be the smartest move your business ever makes.
And we think we know why?
A recent Nucleus Study found that for companies that use a CRM system, the average return of their technology investment is $8.71 for each dollar spent.
Moreover, a CRM system helps you improve your relationship with existing customers, find new leads, and win back lost customers. With the right CRM software, you'll also save significant amounts of money, time and resources while increasing customer engagement.
But not every CRM system out there can achieve such results. Here are the three features that a robust CRM system MUST have to impact a positive change in your business.
Features that Make CRMs' Beneficial To Business Owners
The general features you'll find in every CRM software include contact management, smart reporting, and workflow automation. All these features are essential for relationship building and streamlining operations.
But for a CRM system to boost ROI and steer growth, it must have these 3 features:
1. Leads Management
Quality leads are the backbone of every business. If your CRM system doesn't provide a means to identify and qualify leads, it may not do much for your business.
Take the example of leading CRMs, such as Shape's Mortgage CRM. This CRM uses intelligent automation to score and assign quality leads to the sales team. It then shortens the lead's conversion path through intake forms while facilitating the process on both ends via the online signing of contracts through Shape's build-in e-signature.
2. Sales Automation
You need to be able to automate the sales process, taking control of data organization, incoming and outgoing calls, as well as follow-ups. Automating the sales process helps to reduce human errors, shorten the sales cycle, and increase the leads to customer conversion ratio.
3. Service Automation
A robust CRM system should adopt a customer-centric approach that focuses more on building lasting relationships.
A good CRM system should not just help you know your customer better; it should automate various customer processes to help reduce response time while providing a personalized experience to each customer.
CRM Software Case Studies
Below find two case studies of companies that are reaping the benefits of CRM.
Case Study 1: Snell Real Estate
Snell Real Estate is one of the largest real estate brokerage firms, specializing in listing and sales of properties in Los Cabos, Mexico.
With a team of over 70 multi-lingual sales advisors, and having accomplished over $1.6 billion in sales since inception, Snell has been growing at an exponential rate both in clients base and sales figures.
Challenges
Snell was ahead of the curve in terms of technology but they lacked a robust CRM that could cater to all their needs.
Since inception, Snell Real Estate has been using Salesforce.com—a generic CRM that is not tailored to any specific industry. As such, they had to tweak the workflows within it from time to time to suit their real estate business.
Solution
All of Snell's problems were fixed when they implemented Propertybase—a real estate CRM. Since Propertybase is industry specific, there was no need to tweak the workflows to suit the business needs.
Propertybase also allowed Snell to do everything they needed to market their real estate business such as track listings, manage leads, plan home shows, and everything in between…without tweaking workflows.
Case Study 2: EMCORE Asset Management
EMCORE Asset Management faced the same problems as Snell Real Estate. Before they embraced their current tech innovations, each relationship manager used separate Excel spreadsheets to maintain their contact database and analyze their sales processes.
EMCORE knew they needed smarter, more dynamic technology to standardize processes, improve efficiency, and maximize client engagement. After thorough research and analysis, they opted for the Maximizer CRM.
The Results?
They were able to standardize all operations, manage leads, improve and monitor productivity, as well as build more personalized relationships with their customers.
With the right CRM software, there is no limit your business can't reach.