Every Business Logo Has a Useful Lifetime, so Make It Count!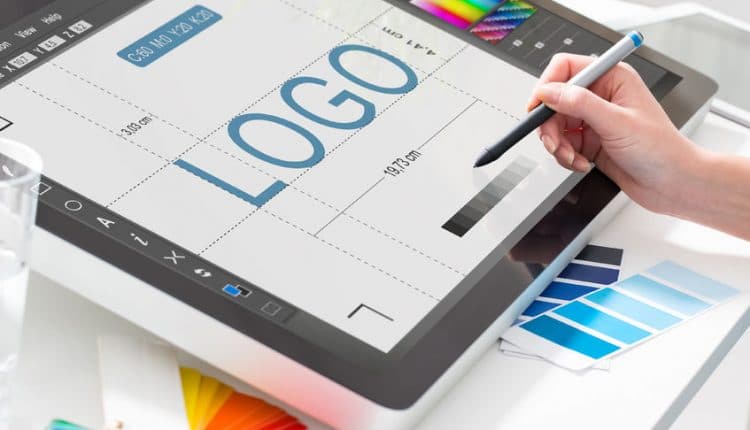 When we start a business, we only think about doing what we love most. As a result, we believe our business should be a success. So when it comes time to decide on the first steps towards our business branding, choosing the best business logo is an enormous task. We usually think of the giants like Nike, and we want to have a logo as famous as their "Swoosh."

I.e. Nike's Swoosh
We want to be recognized by everybody! But the truth is that we aren't Nike, we might not even sell tennis shoes, and we are just starting.
What happens next? We might think of our favorite products or services, and we might want to look like them, especially if their style is trendy.
Usually, a Marketing team can give you the perfect advice on how your brand should look according to your business. In this post, I will provide you with some helpful tips so that you're more aware of a "logo's useful lifetime" according to your business. A logo, such as life is always a work in progress, so how long should a logo last? Keep reading!
Should Business Logos Be Forever?
T-Shirt Mockup with stationary mockup by Placeit
Logos are constantly present in our day to day life. Then after ten years or more, you may notice the brands behind those logos are announcing their rebranding. So how long should a logo last? There are a lot of factors behind why a company would renew or change their logo. These could be some of the reasons that could make a company logo go obsolete:
According to the trademark protection time, in the USA it's ten years, so you likely won't need to change your logo during that time.
When you use the main product as a symbol and you add new products to your brand, then your logo needs a refresh.
A refresh is a must when the logo includes the partner's initials and they separate.
When the logos are trendy, and the trend changes, it makes the others look old.
If a business evolves or changes completely, the logo becomes obsolete.
If you're the owner of your business, you aren't planning to have a partner, and you will register your logo as a trademark, keep in mind that your logo must be suitable for at least ten years. Do you think some of this could happen to you? Try to avoid these situations or be prepared for them with a plan B. Let's now learn the difference between trendy logo styles and corporate styles before you make a final decision.
Trendy Business Logos vs. Corporate Business Logos
Mug Mockups by Placeit
Just like business trends change every year, so does the design industry. In this section I will be more visual with examples instead of words, since you need to visually identify what I'm talking about.
You have probably come across many graphic styles that are popular and look a bit alike; those are the trendy logos. You might see a lot of them used by restaurants and bars.
Restaurant Logo by Placeit
Then there are all those that are unique and abstract; these are corporate logos. These are generally related to services that need to give a sharp image and an air of trustworthiness.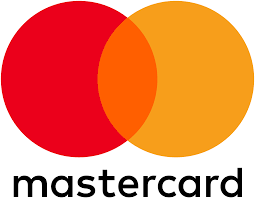 i.e. Mastercard Logo
Both styles are correct, but you have to stop for a moment and think about this one for one simple reason. If you pick a trendy graphic style, it might look beautiful at the moment, but what will happen in a couple of years? Avoid looking outdated, unless your services or products never change. Here is a clear example of what I'm sharing with you.
Coffee Shop Logo by Placeit
The right way to go in this specific example is to include all the elements you might sell (even if you don't sell them yet) in your logo, this way it will make sense for a long time.
Your Logo Is the Foundation of Your Branding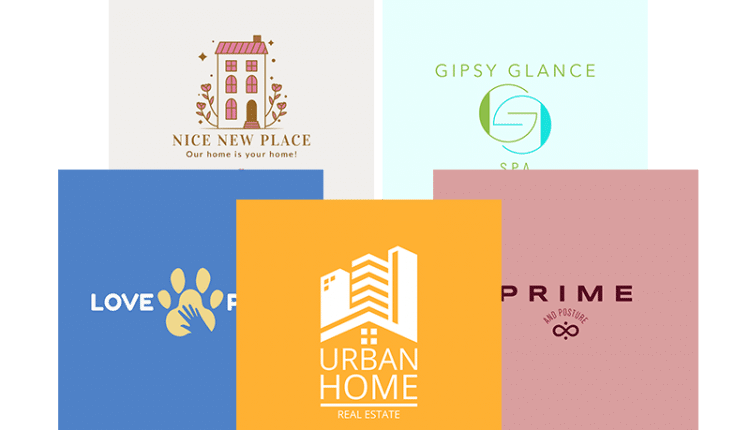 Business Logos by Placeit
Your logo is so important since it's the first piece of your whole brand. The logo will lead the way when it comes time to decide on the graphic style for your advertisements, your color palette on every print or web application, and the wording used in any written communication. Now it's also essential to look into your new business reach. Ask yourself these easy questions, and you will find some exciting actions you can take:
Is Your Budget as a Startup Clear to You?
If you only have the amount to create your product or buy materials, forget about hiring a designer and use a logo maker for your logo design. It will be faster and since it's affordable, it will let you invest in other important aspects of your business. The truth is that you need your product and you need a brand, so make a smart choice.
How Long Will It Take to Make Revenue?
Your first year might be hard, count every penny and use it well. Remember that in this stage it's more about investing and you need to at least be around the market for a year to learn from it. As soon as money comes in, you should know what to do with it according to your insights.
How Committed Am I to My New Business?
We all want our business to be successful, but we must know that we may change while working on it by liking something else as a project, and that's ok. Also, companies have a growth curve; it depends on your actions how long it will grow or be successful. But for now, you must at least see yourself there for the next five years. Learn and add new products or services to strengthen your business. Create an excellent trustworthy brand. How? Look into all the details and make sure to always use your wording and your color palette correctly, plus make relevant content around your brand.
Who Is My Competition? Make Your Logo Outstanding
You can learn a lot from your competition. Look at their branding and storytelling. You don't want to do the same thing, and it's recommended that you mention strongly in your communication what makes you different from them. Make sure your logo looks different.
Who Is My Market? Make a Marketing Persona
If you haven't launched, research your market. Create a persona profile this will work as a perfect guidance to generate relevant content.
According to Buffer, this will help you sketch your market's persona:
Name of the persona.
Key information about their job and role.
Demographics, like age, gender, salary, location, education, family.
Goals and challenges. How can you help them achieve these goals?
Values and fears. When you try to sell them your product and service, what would the objection during this sale process.
Choose the Right Road to Your Business Logo
T-Shirt Mockup by Placeit
Now it's time to make the logo for your business. With all the thinking and research you did by now, you must already be aware of three main things:
The difference between trendy logos and corporate logos.
Budget for starting up your business.
Your marketing persona.
If your budget supports hiring a designer, go ahead! You will receive a tailored logo. They should also include a branding manual mentioning how to use your logo and other aspects like your color palette, recommended family fonts, ideas for your graphics, and wording when doing advertisement.
On the other hand, if you decide to use a logo maker, you'll know what style of logos to look into. You'll only need to click on your favorite template, pick your font and colors, and download a high-resolution file — that simple.
Everything Starts with Your Logo and the Perfect Tools
Mockups by Placeit
Understanding your business lifetime will give you a hint as to which logo design you should go for. One thing to consider for a successful business is the importance of communicating the right message at the perfect time. It's also important to make the correct changes when they're necessary. Choose a creative team and surround yourself with the tools that can make you work faster like a mockup generator, logo maker, and video templates. Take your time finding all the tools that will help you create professional branding assets according to your business and market needs so your logo will last as much as you want and will adapt whenever you see the market changing. Enjoy flowing, renovating, and moving forward!