Content Marketing tops the polls for the third consecutive year as the marketing activity likely to make the biggest commercial impact in 2018.
Refer the polls results below courtesy smartinsights.com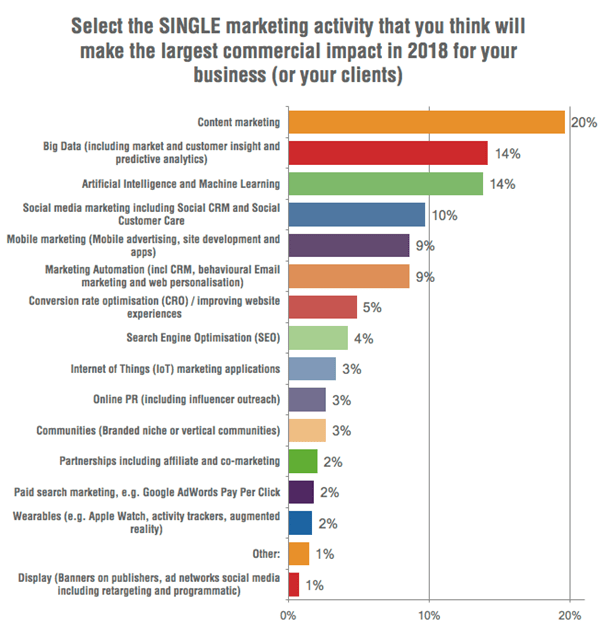 I think the biggest reason for this is that Content Marketing has successfully managed to align and integrate what were clearly an impossibly large number of choices in both strategy and user touch-points  than ever before in the HISTORY of marketing.
As a marketer in 2018, you have a tsunami of options combined with never-before accountability thanks to a literal mountain of analytics data. And a shrinking budget that demands leveraging this new found know-how to better target customers.
Yet, the time is also ripe for a concept that is able to subsume yet not deny the individual relevance of sub-disciplines and their critical role in a modern marketers checklist. And while it is easy to be distracted by the increasingly complex operations of "marketing" it is time we hail a concept that puts customer value back in the front and center.
The concept of CONTENT MARKETING.
To read more DOWNLOAD "Content Marketing vs Marketing" – The traditional marketers guide to content marketing in 2018.