Content marketing is changing in 2019 but it still remains one of the top inbound marketing strategy. Companies who are still busy publishing content just for the sake of creating content need to seriously rethink their strategy.
Millennials and Gen Z audiences are really smarter and they can certainly distinguish between quality content and poor content.
You must not view content marketing as an amateur but as a professional whose ultimate goal is sales. As content marketers, you need to constantly produce good quality content that goes well with both the search engines and your target audiences.
Here are 6 new content marketing ideas that will perfectly align with your content strategy in 2019 and ahead.
1. Use Micro Influencers To Pen Your Content
The time is just ripe to leverage the power of micro influencers to pen and promote your content. You can invite micro influencers to guest post on your blog and they are more likely to share and link to the content they have written.
This will offer you two major advantages. Number one, loyal followers of micro influencers will come to your blog to read the content written by the person they follow and micro influencers will link back or share your content.
The best part is, you can do all of this for free because you don't need to pay anything to micro influencers as they are most likely to accept your guest posting proposal for free. Brand24 is a great platform to find micro influencers related to your niche.
2. Reach The Next Level of Content Personalization With Chatbots
[bctt tweet="Chatbots is certainly the next big thing in the world of content marketing." username="relevance"]
Answer me a simple question – What's your purpose of content marketing? Umm, you're right – conversions! Chatbots can get you conversions by directly interacting with your potential customers 24×7.
Take the example of Casper's Insomnia bot 3000. The bot chats with the customers when they are awake at night. This helps with the brand's mission- helping people with trouble sleeping.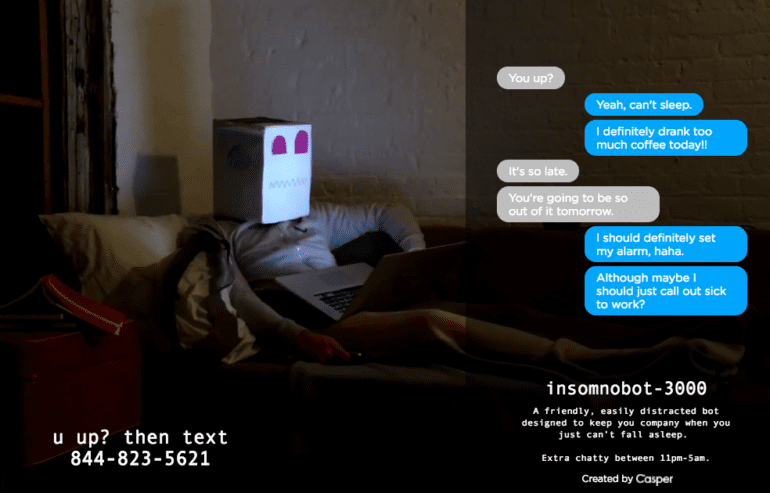 3. Leverage The Power of Topic Clusters
Topics clusters are not new but you can use them in a new way in 2019. Topic clusters revolves around the idea of pillar content. You create a piece of content on your targeted topic and this content serves as the pillar content.
Now you create several smaller pieces of content that are related to your main pillar content. These are known as the cluster content. Now, you link back to the main pillar content page from each of the cluster content pages.
Main topic pages are based on high traffic keywords, hence require more backlinks than the ones focused on long tail keywords. Cluster content is often based on low competition, long tail phrases while pillar content comprised of competitive keyword having high search volume.
The idea of doing this is to improve the Page Rank of the main pillar content and improve its organic rankings. You can create several topic clusters like these and dominate your niche.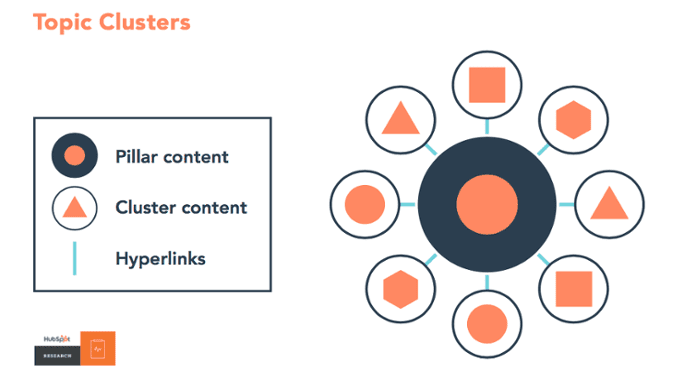 4. Combine The Potential of Historical Optimization and SkyScraper Technique
I simply love both of these techniques. Historical optimization means optimizing your old blog posts so that the content remains fresh. Most of the marketers focus their strategy on creating new content but never rewrite the older content pieces.
[bctt tweet="Older content has high potential of ranking higher in the search engines." username="relevance"]
Therefore, it is important to regularly update old content pieces so that they remain fresh and comprehensive.
Skyscraper technique involves choosing your main keyword and creating a content piece that is best than all the other web pages already ranking on Google for that main keyword.
When you combine both the techniques (Historial optimization and Skyscraper technique), you focus your efforts on optimizing older pages on your website and make them better than the existing web pages ranking for your main keywords or topic.
Use this strategy to optimize your existing content and rank new keywords in the search engines.
5. Use UGC To Generate Question and Answer Pages
Question and Answer pages are those pages that are created by the users. These pages are present under a forum or community where some members ask questions while others provide answers to the asked questions. This form of UGC content is an awesome way to get your site site ranked under featured snippets.
Google has recently launched an update to rich results. Under this update, Google will pick the best answers from Question and Answer pages depending on the question asked by the user and display them in the search results.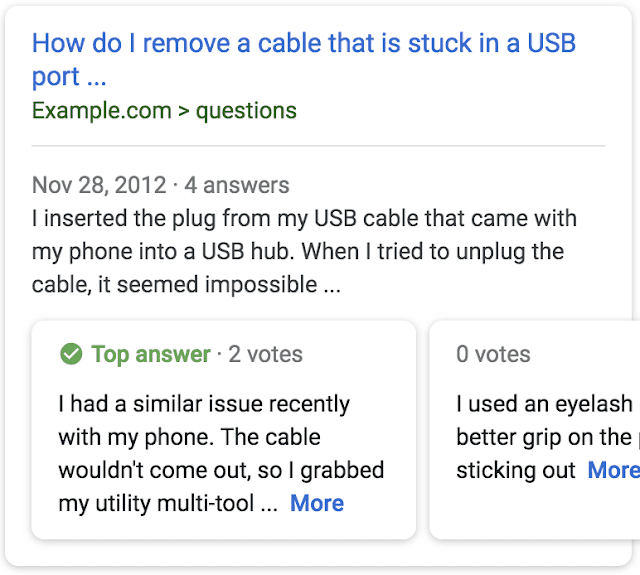 If you create a section in your site where people can post question and answers then you will increase your chances of getting featured under the rich results. (Please note: You need to add proper schema data in order to be eligible to appear in the search results).
6. Generate Engagement With Interactive Storytelling
Interactive storytelling is the best way to engage your audience. For content marketers, engagement is the key, hence interactive storytelling should be an important part of your overall content marketing strategy.
A great example of interactive content marketing in action is the McDonald's Create Your Taste campaign. Under this campaign, touch screens were set up in specific locations and users were asked to create their own burgers by choosing their own ingredients. Users also had the option to vote for their best burgers.
You can think of unique interactive campaigns related to your niche that can be run online. Interactive storytelling can help you to distinguish yourself from your competitors because people are facing information overload. With interactive content marketing you are able to stand out in the crowd.
Final Thoughts
Content marketing is certainly going to be more interactive and video based in 2019 and ahead. You need to follow the above ideas to constantly improve the ROI.