Market share is one of the biggest indicators of business success. It can be used to measure the effectiveness of various revenue-generating efforts, from marketing campaigns to product developments, expansion, innovation, branding initiatives, and so much more.
Market share is simply the percentage of sales a company has in the overall market. For example, if a company's sales for the year is $1 million and the industry's total sales is $200 million, their market share is .05%. A high market share corresponds to profitability. In a study conducted by Harvard University called Profit Impact of Market Strategies (PIMS) project, business scholars identified 37 key profit influences, of which one of the most important is market share.
Market share can be the most reliable way of judging the effectiveness of your revenue generation plans. It can point out whether your marketing campaigns, branding initiatives, or CRM programs are progressing as planned or need any tweaking or a mid-course adjustment.
Market share is also a great way of measuring the success of your enterprise vis-à-vis your competition. Based on your share of the total business in a specific niche, you can measure the effectiveness of your strategies and its strategic execution.
Yet, despite its apparent and critical importance, market share is not given the importance it deserves. There are many companies that keep their focus fixated on factors such as brand awareness and loyalty, customer satisfaction, leads, and other internal metrics. This is, however, not a reliable way of judging your business performance, especially if you are operating in a highly competitive field.
The internally focused metrics can often be deceiving because the findings might comfort you in terms of the internal performance of your enterprise. But when you stretch the comparison to include competitors performance too, the same findings may reveal a below-par performance situation.
It goes without saying that a high market share puts a company in a competitive advantage. Because they are able to produce more and sell fast, they benefit from lower operational costs and speedy ROI.
If you're looking to scale your company and focus on profitability, you should really pay attention to increasing your market share. And here's how top companies do it:
Stay relevant through innovation
Let's talk about Google which currently holds 90.8% market share in the web, mobile, and in-app searches. Yes, that's right. You might be wondering – how does Google manage to monopolize the market and can't have a real competitor? The strategy lies behind staying relevant through innovation. The company invested so much on making local searches so easy and fast for everybody, which enabled them to operate at an insane level of 3.5 billion searches per day! They created platforms and apps that makes searching the easiest thing ever. It doesn't matter what people are looking for, whether they're in the hunt for reputable retail stores that offer free shipping, companies that offer online cash advance or clinics that could take online booking appointments, everything they need is in the tap of their fingertips. Their strategy is that wherever users go, Google search is not hard to do.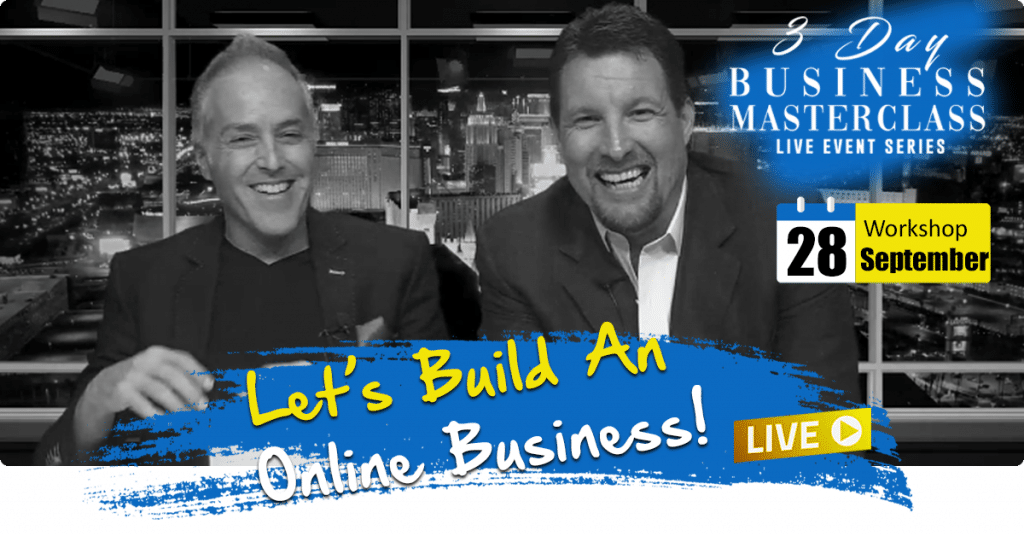 FREE EVENT – 3 Day Business Masterclass
One-Time Only Exclusive Training With Two Of The Most Successful Digital Marketing Pioneers… Over 10,000 People Attending This Live, Online Event!
It may sound bizarre, but really, the best people equipped to sell your product and make it popular are not the marketing agencies, consultants or salespeople you've hired. They are the ones who actually purchased your product. But being able to turn your customers into effective advocates for your brand require great customer engagement strategies. Take it from Zappos – a top-selling company when it comes to nifty shoes, clothing, accessories. They own 19.8% share of the market, slightly ahead of Amazon (at 19%). More than their quality products, Zappos is known for their Customer Loyalty Team (CLT) which sincerely engages customers via phone, chat and email. Obsessing about their customers, they offer unlimited call times (with no scripts!), friendly, solution-oriented representatives, 365-day return policy, free shipping and returns, and absolutely no upselling.
Embrace flexibility
We know it – we can be at our most creative self when we have a more flexible working schedule. And for that reason, many companies have deviated to the 9-5 shift and adopted a more generous, carefree work environment for their employees. In today's tight labor market, more than giving them competitive salaries, helping your people achieve a life-work balance is essential to employee retention. Take it from these companies that value 'fair' and 'flexible' work environments." No wonder they have some of the best talents in the world.
Practice promotional innovation
Mint, a financial tracking startup, proved that it's possible to stand out from the competition by adopting well-executed online marketing strategies. Entering the saturated financial management industry is never easy, let alone dominating it. But by publishing hundreds of quality contents, from informative blog posts to helpful infographics and viral videos, they found new customers and grew their business.
Develop a unique brand position and be consistent
We can all agree, Coca-Cola is one of the most known brands in the world. That red and white color has been known across the world for over 130 years. And that level of consistency, from their products to their marketing strategies, have made them stand out. Owning 48 % of the beverage market share, Coca-Cola managed to produce numerous products under different names and brands. But their iconic can of Coke still remains untouched.
Acquire a competing company
Mergers and acquisitions are a commonplace among big companies these days. Perhaps the easiest way to increase your market share is to snap up your competitors. If your business doesn't have the means to purchase another company, consider acquiring their salespeople as sometimes, customers' loyalty resides to the company's salespeople, not the brand. Another way (which is not really acquisition but has a similar effect), purchase a competitor's customer list if they are closing soon. This gives you an even bigger customer base.
Market to smaller groups or niche
It may seem counter intuitive to target a small market when you are looking to increase your market share. But one thing many businesses don't know is this – the money is in the niche. When small markets are combined together, they really add up. Focusing on one product, one idea, and one group at a time helps you find real customers. You might think of Apple as a tech giant and most of us would hardly be able to tell that it's a company that specializes. But actually, Apple iOS only accounted for 12.9% of the market in 2013 because most people are buying androids phones. Bad news for Apple? Not really. That is because they make 56% of the total profits in that industry. Apple concentrated on people who want the best quality phones. That means if you want the best smartphone, you buy Apple.
Planning An Increase In Market Share
Quite obviously, increasing the market share of a brand in particular or that of the organization, in general, will be one of the most important things any top management will be striving to achieve. However, it is not going to be an easy task. Ask any successful entrepreneur and they will reveal that the process of increasing company market share is a long and never-ending one. Here are some of the tried and tested ways of ensuring a larger share of the market for your business.
Engaging With Customers
You must make customer engagement a part of your core business practice. It will not only help in maintaining the existing customers but can also attract new customers at a fair pace. Use effective communication strategies and mediums to post content through direct contact platforms such as social media and email. Encourage your targeted customers to respond by sharing or commenting. Use surveys smartly for feedback.
Use A Referral Program
Finding and acquiring new customers can be a time-consuming process. That's why referral programs are being used by many B2B businesses. Work out an effective referral program and roll it out as quickly as possible to gain new leads and ensure greater conversion. Your market share will also increase in the process – slowly but steadily.
Spring Out With Something Special
A number of factors can impact the market share of an organization. Finding a need and filling that need or, in other words, the ability to address a specific need of the market in a simple way can help create a distinctive position for your brand. A touch of exclusivity in everything you do can help attract audience attention and do wonders for your sales numbers.
Your marketing team must work out of the box to create a distinct image for your brand and position it exceptionally. Then communicate your forte at every opportunity. This will make it easier to attract new customers and also keep the existing ones hooked.
The process of increasing your company's market share is a long and continuous one. By employing some of these tried and tested strategies of some of the most successful businesses in the world today, you can also scale your company, increase your market share, and bring more profit into the table.