The customer journey starts from the moment someone hears about your product's name. Consequently, it's important to get off the ground running as early as possible to maximize your chances of converting them into a customer of your retail brand.
An overall brand experience needs to be crafted to set you apart from the competition. Bigcommerce.com defines the eCommerce Customer Experience (or in our case journey) as the sum of every touchpoint, engagement, thought, or feeling that occurs or is exchanged between the customer and your brand — as experienced from the customer's perspective.
Here's a quick video on this concept from PlaybookUX to get you started.
Quick Takeaways
The customer journey begins in the awareness stage and ends when a customer actively ends their business with you.
Setting up a unique customer experience sets you apart from the competition.
Maintaining this customer journey at all steps can help retain customers and bring more on.
There's plenty of reasons why a unique customer journey is important to customer conversion and retention.
Building Loyalty with Your Customers
Emplifi says that 49% of customers have abandoned a brand in the last year because of poor customer experience. And why shouldn't they? When you stay engaged with customers, you build trust and loyalty between them and your product.
Neglecting to keep their attention through things like content marketing and the post-purchasing experience can lead them away from your brand in favor of the competition.
Attracting New Prospects to Convert
Every step of your customer journey should be built with attracting new prospects in mind. Accordingly, things like excellent website UI and special offers for new clients attract the eye and put you in a great starting position with someone who's never used your product(s) before.
Think about it this way: your overall brand is unique to you — by selling your brand at every step of the journey you are doing the most to differentiate your product vs the other guy's.
Long Term Growth Through Data
Customer data is crucial to the overall growth of your business. Data should drive your KPI's and long-term goals for lead conversion and customer retention. More importantly, customer data can help you see where your customer journey is succeeding, and where it could use a little attention.
Every stage of the journey is measurable. Things like clickthrough rate and traffic to your landing page can show you how many eyes are on your website, while email list websites like Constant Contact and Mailchimp provide crucial information on the happenings of your regular clients.
Here are some metrics to consider in the long run.
Traffic
Traffic is about pageviews and users. Services like Google Analytics can give you an accurate read of this data. It also helps you see exactly where your views are coming from.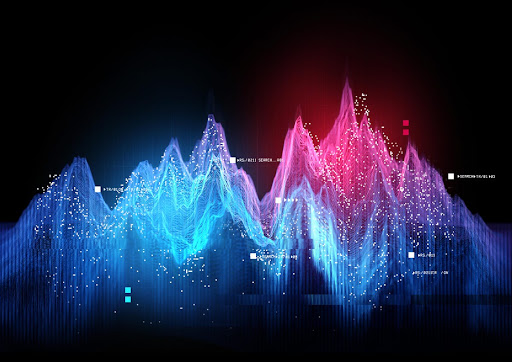 Conversions
Views are great, but what happens after the initial click? Is the reader just leafing through your website? Are they sharing it? Are they actually purchasing your product or scheduling your services?
Conversion rate shows how many prospects are becoming customers. As a result, this metric is the real shining gem of your content marketing efforts! Converting prospects should be your number one goal with content marketing.
SEO
Seeing how your organic search rankings are performing is crucial to a healthy content marketing strategy. Consequently, keywords drive your content, because the higher you rank with keywords, the higher you are on Google's search results. Be honest, when was the last time you clicked the seventh link down?
Regardless of stage, knowing how many people are participating in the experience is crucial to the success of your overall customer journey.
Now that you know why, let's talk about just how eCommerce retail brands are doing their customer journey.
Great Website UI
An aesthetically pleasing landing page is the first taste a prospect gets of your brand. No one wants to see an HTML page of word vomit. Instead, they want to see something nice and pleasantly informative. Here's a great example of a good looking webpage from us!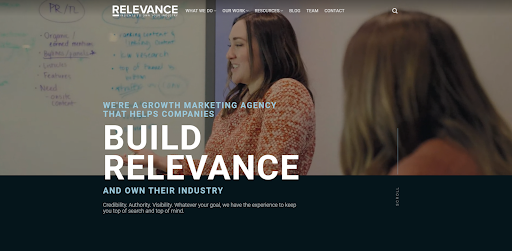 Relevance is a great example of an excellent landing page because it has all of the required elements — from the catchy headline to the simple CTA copy and visually appealing screenshots.
The overall design banks on SEO. As a result, there is enough content to keep readers engaged with the site before they complete the next action.
Don't forget — your website must be optimized for mobile. No one wants to open their phone and have to zoom in on every part of your website! Make sure the experience is great on all platforms.
Content Marketing
Content marketing is the sustainable and cost effective tool to get your product or service in front of your top prospects. Creating content on your website and distributing them across your social channels can cut your marketing strategy spending down drastically.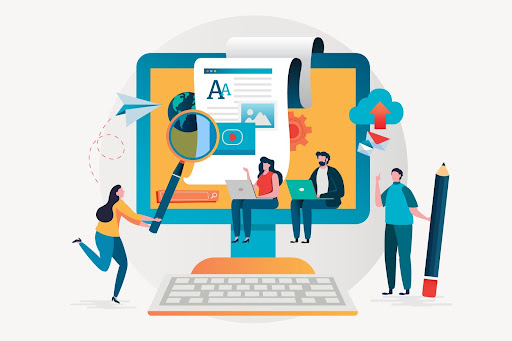 Source: Entrepreneur
Blog Writing
Blog writing is the easiest way to get organic hits on your website by creating quality pieces that those who fall into your customer profile are already searching for. Proper distribution can also captivate your current customers, guiding the post-purchase stage of the customer journey.
This process is especially beneficial for top of the funnel prospects seeking information before they purchase. Creating context about why they need your item and leading them to the conclusion is key.
Social Media
By keeping up on your social media presence, you are also opening an avenue to get your content in front of your customer's eyes. Posting your new content across different platforms gives you a variety of outlets to send the same message to different people.
Not to mention, an open comment section is a place for your community to discuss ideas and connect with each other. This organic engagement is important to the viewership of your content and the overall value of your brand.
Using a content calendar can keep your publishing efforts organized and well-planned.
Customer Surveys
How do we know what the customer wants out of their journey? Simple. We ask!
Keeping in contact with prospects converted into customers and asking about their experience provides excellent insight into the customer journey. It also helps build the communication line that instills trust in your brand.
Surveys can be sent directly to clients via the email addresses they used at checkout or through the email blasts from your content marketing efforts. Either way, providing an incentive like a discount code can encourage them to give the feedback you need.
Wrap Up
The customer journey is the entire process your prospect goes through from being aware of your product to the second they stop doing business with you. Making sure every step in your brands customer journey contains elements of your unique brand will help grow trust between you and them.
By keeping a connected and unique customer journey, you can ensure your product and brand stand out from the competition and blow past your marketing goals!
Hiring Relevance as your growth marketing agency can make this process easier on you as your brand and business grows in an ever-changing market. Ready to talk? Fill out an interest form and we can help your business on the path to success.