If you have an online fashion business, you should be on Instagram. With more than 700 million users, this social network is the best place to be for all those who are looking to promote their fashion business in the right manner. There are several statistics to show that Instagram not only increases your reach but also helps businesses like you increase customer engagement, and consequently sales.  Being a network that is a platform where people can post their pictures is one of the main reasons why more and more people want to be active on Instagram.
Why is Instagram so popular?
Instagram allows users to edit their photos and improve their appearance with a host of visual effects. This makes the pictures posted on Instagram somewhat special, and then there are creative personal touches that Instagrammers apply to garner more likes and better engagement. Of late, the Beauty and Fashion industry has favorably utilized this behavior of users to promote their fashion brand and increase customer engagement. The two most popular ways in which the biggest brands have used Instagram is through hashtag engagement and photo contest or challenges.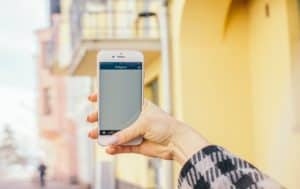 Why should Businesses take Instagram seriously?
As already mentioned Instagram is a visual medium, so it allows fashion brands to showcase their products like no other, and serves as a perfect visual marketing platform. With 300 million accounts that use Instagram daily, you will find your target audience present and active on the social network. Plus, Instagram generates high-quality leads, which is what you need to ensure maximum conversion.
The idea has been to encourage Instagrammers to click pictures of the product purchased soon after and post them on their Instagram profile using the hashtag created by the brand. This is a brilliant strategy as customers who love the brand naturally want their pictures to be featured on the brand page and website, and whenever they use the hashtags, they expose their followers to the brand and products of the company. Moreover, this gives the company an opportunity to approach the customer for permission to reuse the pictures, if they match the brand image and message the company wants to convey.
The photo contests are usually based on themes inspired by the fashion and idea that the company wants to promote. There are a set of rules which the contestants have to follow. The response to such challenges or contests is usually excellent. These contests are organized with the objective to come across user-created content that can be used by the company for promotional purposes.  The pictures that match the brand image and convey the brand message well are chosen after also considering the kind of engagement the photographer gets.
After considering all the legal implications and getting the permission of the photographer, the brands use the featured pictures in various ways for marketing. They may use it for email marketing, in newsletters, on landing pages, in thank-you notes, and even in a section of the website. If the photographer loves the brand, they share their featured pictures across platforms on their social media accounts as well as offline with their friends and relatives.
With every share and every mention, your brand engagement increases substantially and increases your reach to new Instagrammers whose profile and persona match your highly engaged customers.
Several studies have revealed that the clients tend to rely on user-created content more than brand-created content, and this leads to more sales and generation of more revenue. Therefore, the value of user-created content is great if you want to increase the flow of traffic and promote your fashion website. With Gramista, you can easily manage to bag likes and followers for your Instagram account. Thus, it can be said that Gramista can take your Instagram account to an entirely next level, which will help you in expanding your online business.
How can you use Instagram effectively?
You are on Instagram, and you don't want to be lost in the midst of millions of profiles.  The first thing that you should do is have a use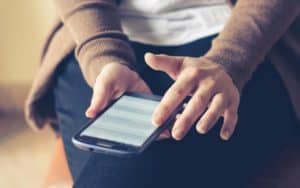 rname and bio that is representative of your brand and what you do. This will help you to be found in profile searches on Instagram. Create an attractive bio and add a great profile picture that is incredibly appealing and reviewed. While you do this, keep in mind your target audience and make sure the picture you create resonates with the image they would like.
This is your first chance to make an impression on your prospective customers. Make sure you use it well. Don't forget to add your website URL in your Bio description as this is the only place where you can add an active hyperlink to your Instagram profile. Moreover, finally, set your Instagram profile to public and not private.
Instagram is a great platform to be creative with your visuals. You would want to do this as the engagement rate as well as the conversion rates are pretty high for Instagram. Invest in creating great pictures and videos. This will go a long way in getting more user engagement in the form of likes and comments. Such user attention gives you the opportunity to engage with your respondents heavily. This also can be a great way of finding prospects that you can add to your mailing list.
Whether it is your hashtag or content make sure you do not use the same on all your social accounts. Give your followers a new taste of what you have on offer in the form of creative content on Instagram. If you provide the same content that you do on other social media networks, chances are high that you may lose engagement on Instagram which offers you the maximum potential for conversion.