Voice search is slowly becoming a part of everyday life. Around 65% of adults aged between 25-49 years use voice search at least once a day.
Gartner found that around 50% of all queries will be voice search by 2020 and 30% of all searches will be screenless. We are heading towards a new world where text searches are being replaced by voice search.
Does this mean text-based content marketing is over? The answer is NO. Text-based content marketing is still strong, but we need to upgrade it in order to satisfy the rising demand for voice search.
Here are 5 ways you can easily upgrade your content marketing strategy for voice search
1. Speed Up Your Website
Google launched a mobile speed update in Jan 2018. Websites that are too slow in loading will be slightly negatively impacted in their search rankings. As a result, and all other things being equal, sites that are faster will be ranked higher than sites that are slower.
If you want your content to rank highly in the search results for voice search, then you definitely need to speed up your website. Smart assistants like Google Home or Alexa will conduct a Google search for you and readout content from sites that are ranking at the top. If your site is slow to load (especially from a mobile Internet connection), you will definitely lose out from your competitors.
Optimizing caches, trimming down Javascript, leveraging the power of AMP pages, minimizing images, getting rid of unnecessary redirects, using a CDN and reducing the server response time are some of the best ways to improve page speed.
2. Use Structured Data to Get Ranked Under Featured Snippets
Featured snippets allows Google to provide a direct answer to a user's question and often at the top of the search results. As a result, they are often used for voice searches. When a user asks a question to Google, the answer is automatically fetched from a relevant source and presented to the user or read out aloud by a digital assistant.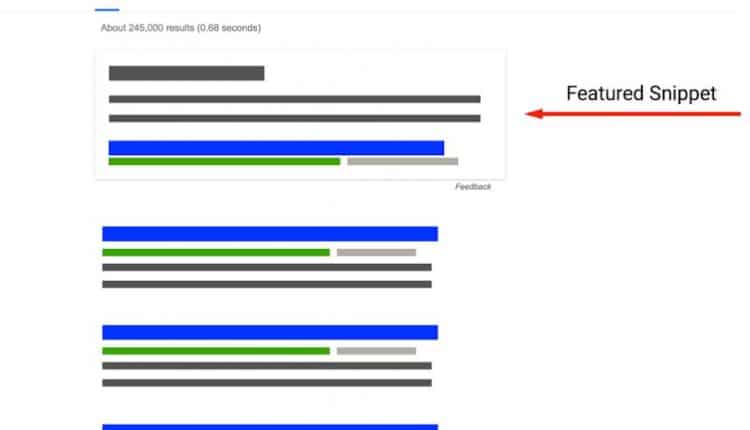 In order to increase your chances of getting your site in the featured snippets, you need to add structured data in your content.
Marking up your content with proper structured data helps Google to better understand your content. There are specialized markups available for different content types like article, local business, recipes, videos and critic reviews. The entire markup table along with the markup data can be seen here.
3. Optimize Your Content for Question Keywords
In addition to structured markup, you need to optimize your entire content for question keywords because it increases the chances of ranking higher in the search results for questions which are an integral part of voice search.
Google normally answers 3 types of questions which are:
Direct Answer Questions (DAQ)
Short Answer Questions (SAQ)
Long Answer Questions (LAQ)
An example of DAQ is "What is the currency of the UK?". An example of SAQ is "Can humans drink seawater?" And "How to register a startup in USA?" is an example of LAQ.
Prepare FAQ content containing both questions and a corresponding answer to the question. Present your answer in a list format if it helps the user. You can do some research and find out if there are already any featured snippets displayed for your target keyword. If there are, you need to prepare better content than what is already available or target different question keywords for which featured snippets are yet not available.
In addition, Google now supports FAQ and how-to structured data.
4. Repurpose Your Content into Explainer Videos
Videos are a great way to improve your brand presence on Google and people like to watch more and read less. The future of videos with mobile consumption rising 100% every year.
You don't need to prepare new content for voice search. You can even repurpose your old content into explainer videos and publish them on your site.
Explainer videos are short videos that you can create to explain your company's product or service. A great example of an explainer video in action is of Airbnb. The company uses a combination of live action and animation to explain the experiences people get when they book their homestay using Airbnb.
If people search using queries like "What is Airbnb?", "What Airbnb does", "Shall I use Airbnb", explainer videos provide an opportunity to provide visual answers that searchers seek. You can use a tool like Viomatic to turn your content into videos.
5. Optimize Your Content for Voice Based Shopping
People love to shop using their mobile phones. Voice based shopping is set to reach around $40 billion by 2022. Voice assistants are also rising in popularity and this is contributing to the growth of voice searches.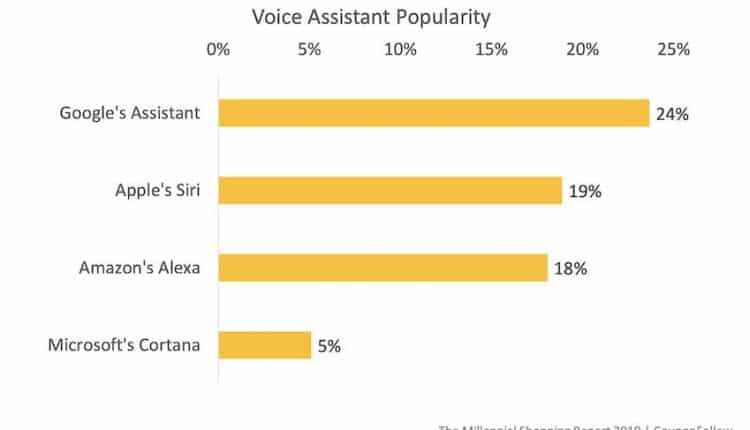 You need to consider a list of keywords that people use to shop through voice search. An example search can be "Hey Google, buy Loreal shampoo" and Google will return an answer "I found a few stores near you…". Of course, you need to get your site ranked on top of Google for such commercial intent queries.
People usually use voice search for buying products, comparing them or adding items to their shopping list. You need to consider each and every aspect of voice search in order to upgrade your existing content.
Final Thoughts
Don't just rely on text-based searches to improve your content marketing strategy. Voice search is different. A big part of voice search strategy relies on choosing the best keywords, using the correct metadata and reshaping the content based on answering the exact user intent. The future for voice search is near and the sooner you integrate it into your content marketing, the better it will be for your business. Follow the steps discussed in this article and upgrade your existing content strategy for voice search today.