Screenshots can be a great way to add some meat to your article and make it "unrejectable". Besides that, social-media- and search-optimized screenshots can be a great viral marketing medium as they are eagerly shared.
Everyone has a Print Screen button somewhere on their computer. For most people, this will create a copy image that they can then transfer to some kind of image editing program, such as paint. It is an efficient and easy way to make screencaps. It is the way that I personally use most often, and it gets the job done.
Unfortunately, it doesn't work for everyone. Some people with older models won't have a working button, or maybe a website or program won't allow it to work and deletes the image before it can be saved. In any case, it makes grabbing a screenshot a real pain.
If you need even more fun, here are quite a few tools that have been made to make screenshot marketing even more fun:
Screenshot making, editing, and hosting tools
1. Snag.gy
If you're looking for something really quick that doesn't require any kind of download, this is a great choice. You can take anything from your clipboard and past it directly onto the web by clicking and dragging it into the paste box.
It has a basic editing feature so you can add annotations, or just crop and resize it. You can also post local files and images from around the web into the same program. It is very simple, and it works wonders in a pinch.
2. ShotPin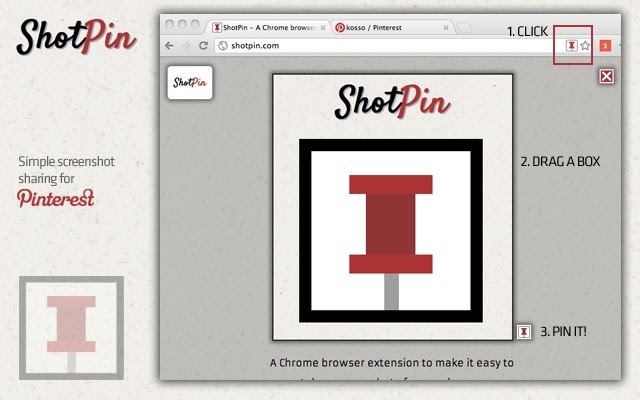 Are you a Pinterest fanatic? Now you can add screencaps directly to the fastest growing social networking image site. This handy Chrome plugin allows you to take the cap, then select a pin button to put it right onto your board as you would any other image. It is a little buggy, but it still works pretty well.
I am personally keeping my fingers crossed for some editing tools in future versions, but we will have to wait and see. There are a few more tools helping you with Pinterest content to check out.
3. Gyazo
Want something more specific? This tool lets you highlight the part of a page you want to be screen-capped, and ignores the rest. All you have to do is add them to your bookmarks toolbar, rather than being forced to download a plugin or app.
It then gives you an embed code, which provides the cap and an image map. It works better than many other programs, though some people prefer just to have a cap and not an image map and embed code to deal with.
4. Snagit
If you want something more extensive that does more than just get caps, this is worth a download. Create custom images, and profiles and upload your own web server by using their provided PHP script.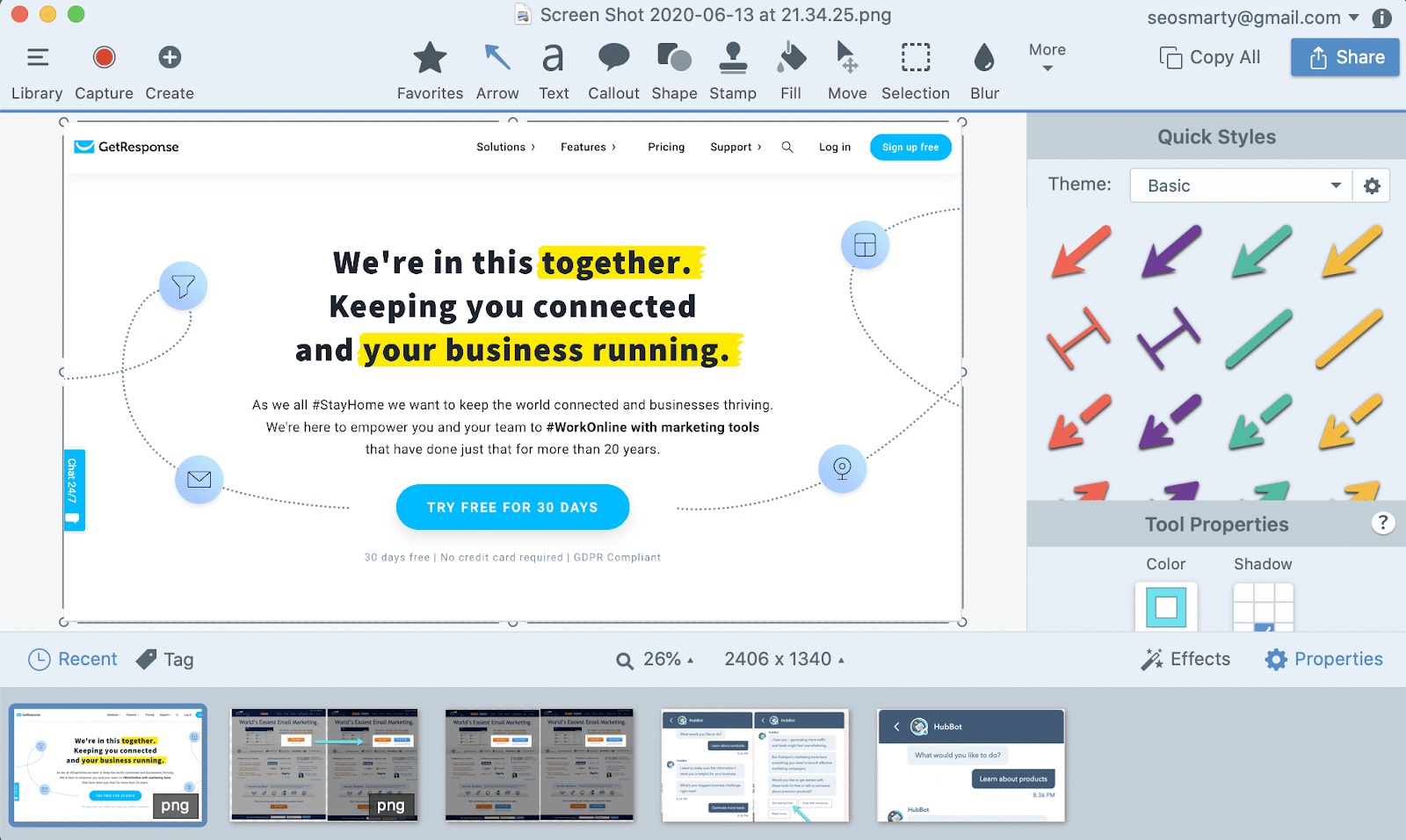 Upload using multiple hosts, like Photobucket, Flickr, Stashbox, and several others, use their built-in image editor, and much more. It is free and a fantastic application.
5. Skitch
Available for browsers, iPhones, and Android, this is another simple little photo capture, edit, and share tool.
You can also use it for taking photos and adding cute little effects before posting them onto your social media profiles. Of course, most of these effects are cheesy, similar to Paint. But it is still fun to play with. Their screen capping features are some of the better I have seen.
Screenshot marketing ideas
Scientific studies on visual marketing prove time and again that images are the most engaging and shareable type of content.
There are many ways to use screenshots to diversify your social media feeds and make your content more useful and/or engaging. Here are a few ideas to get you started:
Get more SERP visibility for your product or content
Images often take lots of real estate in Google search, especially in mobile results, and I have found screenshots really clickable when they show up in search: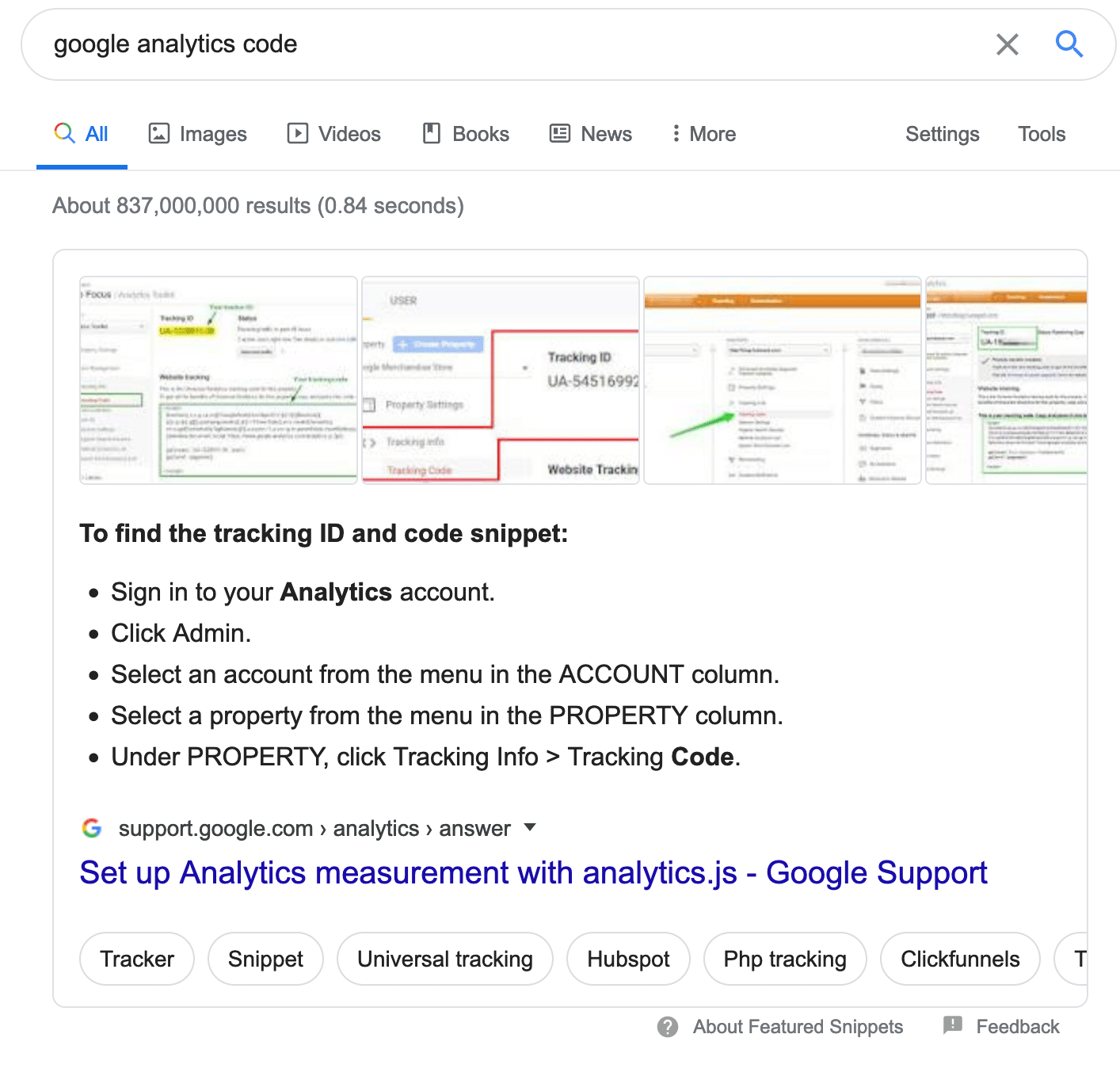 To get your screenshots to appear in organic search, use basic image SEO, including:
Use several of them within each of your articles or landing pages
Use keyword-based anchor text and file names
Use semantic search to build relevant context around your image
When it comes to the latter point, it is getting more and more important, so don't miss the step. Whenever I work on any article, I use Text Optimizer to create well-optimized text context for my images and videos: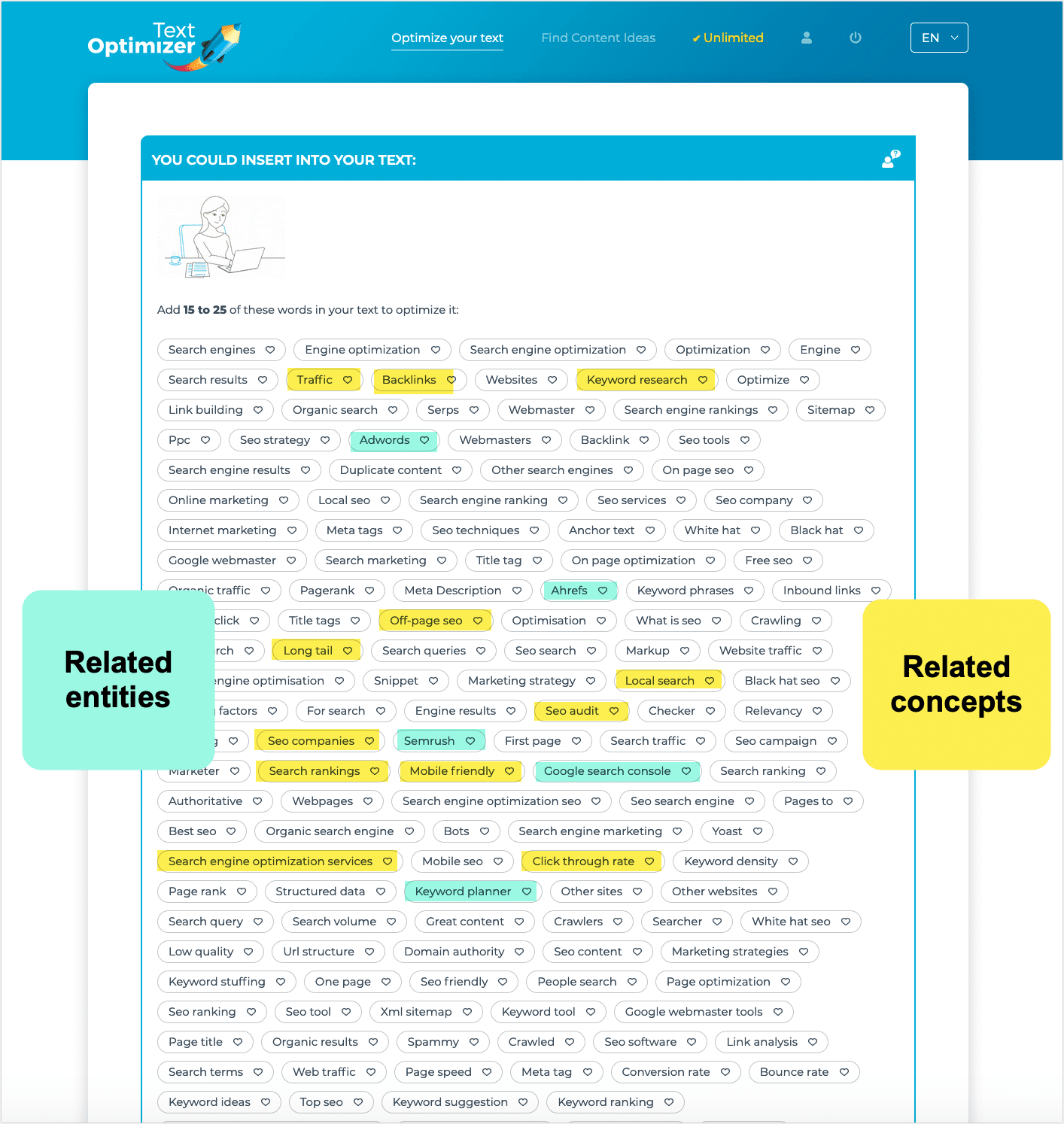 Text Optimizer uses semantic analysis to extract related concepts and entities from Google or Bing search result pages. The more of these concepts you include in your copy (while avoiding keyword stuffing), the better it matches Google's (and its users') expectations, and the higher it ranks. Here's a better explanation of semantic search and how it works.
Share your case studies and testimonials
Nothing works better than sharing your own results, and this is where screenshots turn really helpful.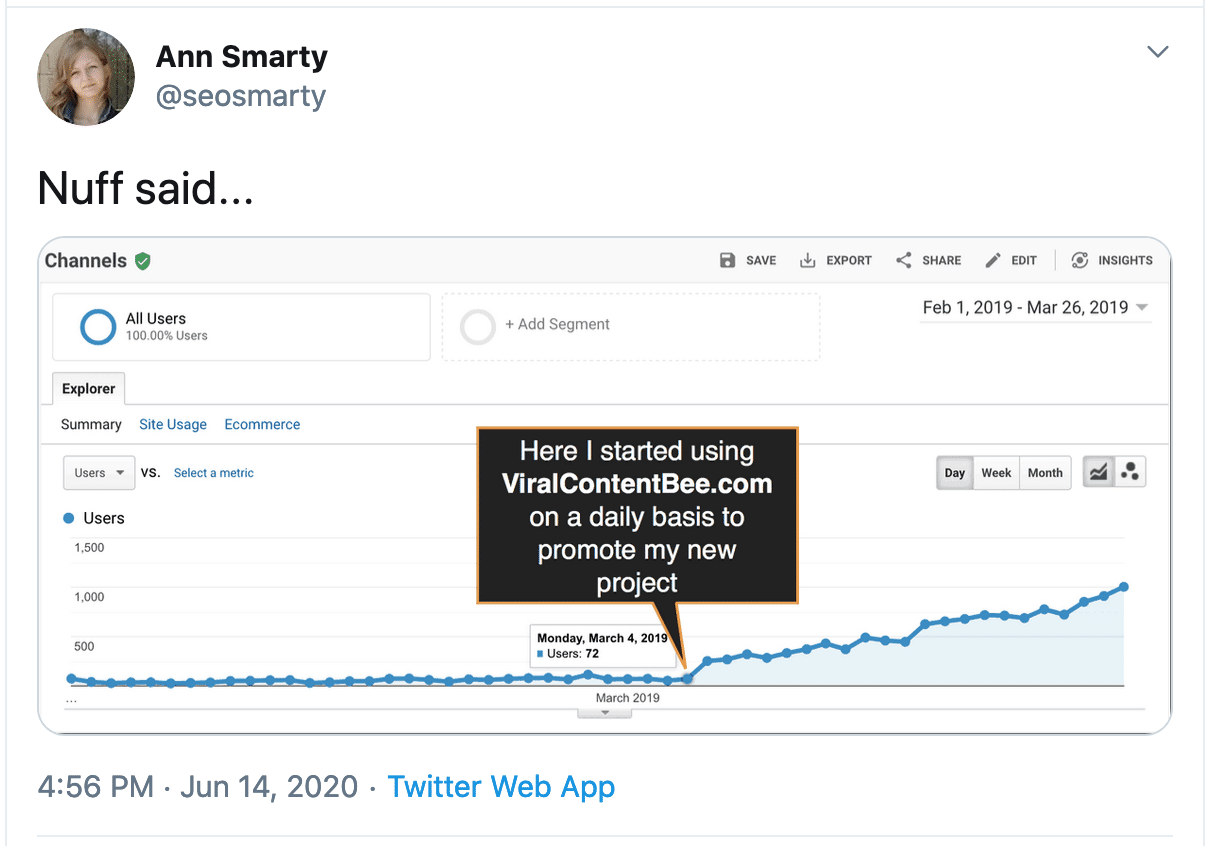 Use screenshots to repurpose text content into visual assets
The easiest way to tap into visual-only platforms like Pinterest and Instagram is to simply take a screenshot and share it. And this has resulted in some coolest memes! Easy and effective!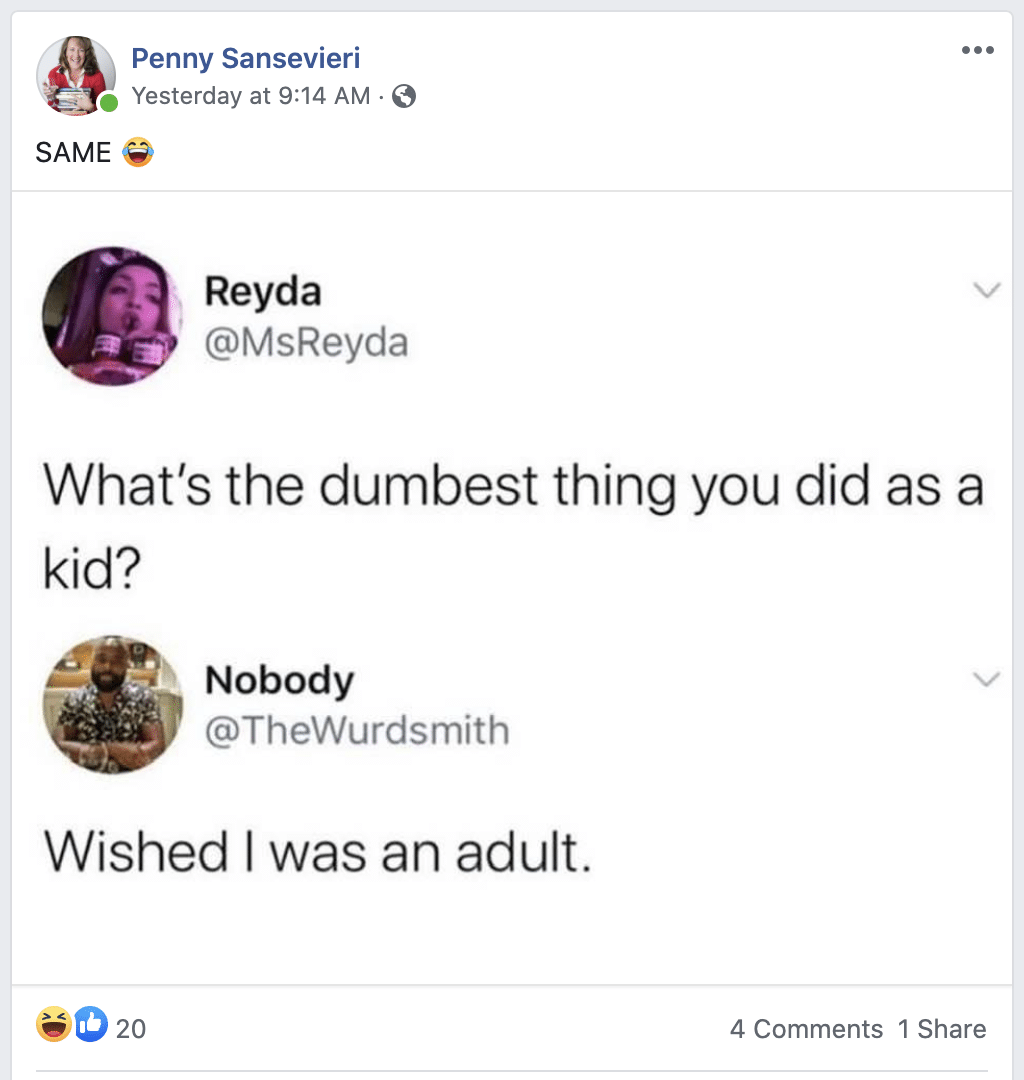 Conclusion
Screencapping is fun, efficient, and an easy way to share (funny and catchy) content. If you agree and you want something other than the Print Screen button in your arsenal, these programs are for you. From the simple to the complex, they have what you are looking for.