Until recently, the Chief Marketing Officer (CMO) was responsible for developing traditional strategies to promote their business and convert customers. 
However, with the advent of digital, social, and mobile technologies, a new demand for a positive customer experience, and the impact of a global pandemic, the CMO role has had to adapt. 
In today's economy, CMOs must create customer-centric digital marketing strategies that reach a wide audience. 
Today's discerning consumers are less impressed by low prices and are more concerned about user experience. 
In fact, 88% of shoppers won't return to a site after a negative experience. As a result, CMOs must now collaborate with all departments to help develop deeper connections with customers and drive growth across the company. 
Read on for a close analysis of the evolution of the CMO role now that companies must focus on providing a positive customer experience with less face-to-face contact.
Key Takeaways
Marketing has changed from a focused effort of promoting products to a customer-centric approach of creating a positive experience in a digital world.

CMOs must rely on data and insights to make decisions that lead internal departments toward a successful outcome.

Companies must adopt a culture of collaboration where everyone is responsible for marketing.
Marketing Has Changed
Digital marketing has become the most effective way to reach prospects and retain current customers. Today, about two-thirds of shoppers learn about products through social media. 
Every day, Google fields 5.6 billion searches from people looking for solutions to their problems. To boost online visibility, companies must appear at the top of search engine ranking placements. 
This means a CMO must now understand search engine optimization (SEO) and how to create compelling content that resonates with users and earns high SERPs. 
Marketing has changed drastically and, as seen in the following video, will continue to do so:
Source: Neil Patel on YouTube
Today's CMO is responsible for more than simply developing marketing strategies to sell products. They must now build brand recognition, develop their company's reputation, and create positive experiences that attract customers and keep them returning for future purchases. 
Since many sales teams aren't meeting customers in person, the CMO role is more complex than ever before. They must adapt to the demands of the market to reach their company's goals, set themselves apart from the competition, and help drive continued success.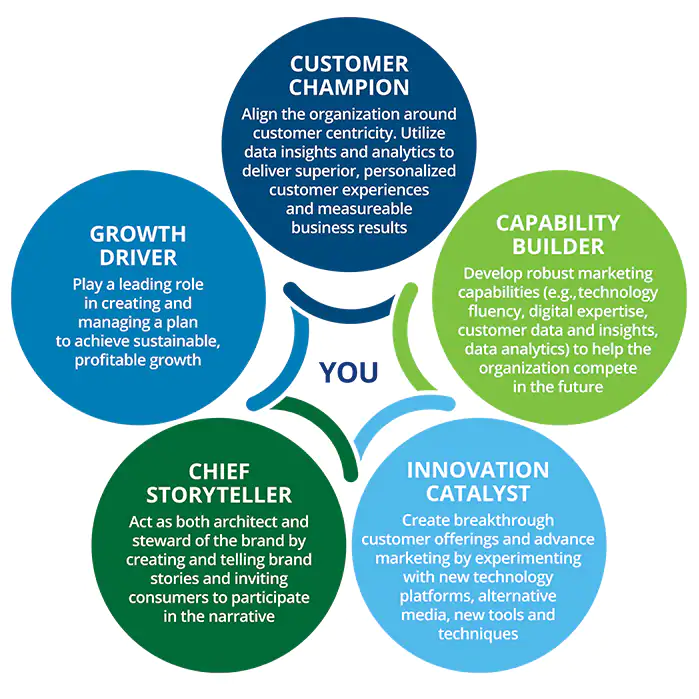 5 Ways the CMO Role Must Evolve
In order to keep up with the demands of today's consumers, capture market share, and stand out from the competition in a post-pandemic restructure, the CMO role must now evolve. Here are five ways this position must adjust to succeed.
1. Adapt to a Digital World
The CMO role must now have a strong understanding of digital marketing strategies and how to maximize the various opportunities in each channel. Know what information your customers want to receive and how they prefer to digest information. Digital programs include:
Content Marketing

Marketing Automation

Video content

Website SEO

Social media posts

Pay-per-click advertising
To make the most out of these platforms, CMOs must first conduct in-depth research to understand which tactics would be most valuable to your audience. Then you must know when to deliver quality content and campaigns for maximum impact. 
For a CMO who has focused primarily on traditional advertising, transitioning to a digital world is essential to meet today's demands and stay current in your industry.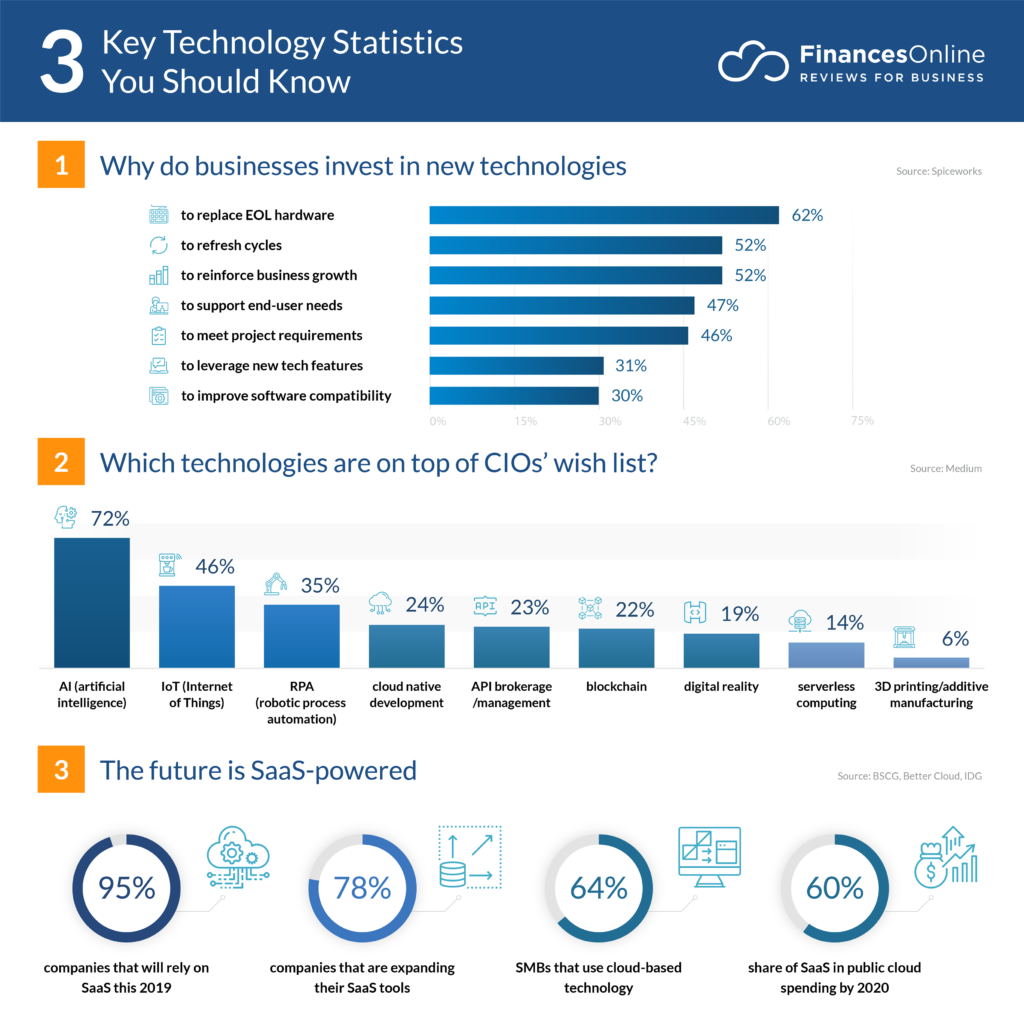 2. Understand the Post-Pandemic Consumer
Consumer behavior is typically somewhat predictable.  In the face of a global pandemic, however, everything changes. Overall spending dropped across all industries due to business and restaurant closures. Concerns about household income caused many to cut spending as they budgeted for the unknown. 
From a marketer's perspective, more people were watching video content than ever before. Businesses had to find new and creative ways to reach consumers and try to earn their business.
As we rebuild from the pandemic, it falls to the CMO to understand the concerns, needs, and shopping behaviors of the post-pandemic consumer. 
Today's CMO must act as the growth driver for the company and use innovation to provide market direction, shape business models, and generate new revenue streams. 
The post-pandemic CMO must gather insights from real-time data to help guide others to make daring decisions.
3. Address Concerns Surrounding Cybersecurity
Because the evolving CMO role is so involved in the technological aspects of business, they now must address concerns surrounding cybersecurity. The more personal information that's gathered for research and sales purposes, the more opportunities there are for data breaches. 
Today's CMO must follow best practices to ensure the safety of user information and protect the reputation of their business. 
The CMO plays a large role in addressing a company's cybersecurity. They vet data-handling vendors and train their team to appropriately handle sensitive information. They work with IT departments to ensure protection systems are in place to safeguard against security attacks. 
CMOs communicate with customers about how their data is secured. Cybersecurity is a major issue for digital consumers. It's up to the CMO to build confidence in customer loyalty and revenue generation. 
4. Differentiate Your Brand through Engagement
In today's highly competitive marketplace, brand differentiation is essential to success. Any company can offer products and services at competitive prices, but only you can provide your unique customer experience. 
To set yourself apart from the competition through positive customer experience, the CMO role must engage with customers on a deeper level. Connecting online through social media, offering a chat feature on your website's home page, and delivering custom content that is relevant to the needs of your audience are ways to build trust and develop a rapport with your following. 
CMOs must understand how to apply the insight they get from audience analytics to their marketing strategies. Understanding the preferences and desires of customers can help you reach them with valuable, dependable information they want to receive and share. 
The CMO role must facilitate communications that build a foundation for a lasting relationship that leads to more reach, and increased conversions, and sets you apart from your competitors.
5. Lead the Cultural Shift Within the Company
Marketing is no longer confined to one department, but it is interwoven throughout the company. Everyone is responsible for the education, service, and promotion needed to acquire new business and retain current customers. 
This idea requires a cultural shift within the organization, and it's the CMO role that must act as the collaborator to lead this charge within the company.
From digital capabilities to a broader scope of marketing aims, today's businesses must design a culture that drives overall success. It can't simply focus on marketing but must also encompass all aspects of the business. 
As a collaborator, the CMO role must cultivate a sense of responsibility among all departments to play a part in the success of the company's marketing efforts, and thus, the company's overall success.
Master Your Evolving CMO Role
Relevance provides insights to help companies with custom SEO, coordinated digital PR, and content development strategies.
Contact Relevance today to gain the information you need to master your CMO role.