Talk Triggers By Jay Baer and Daniel Lemin Shows How To Create Customers Through Word of Mouth Strategy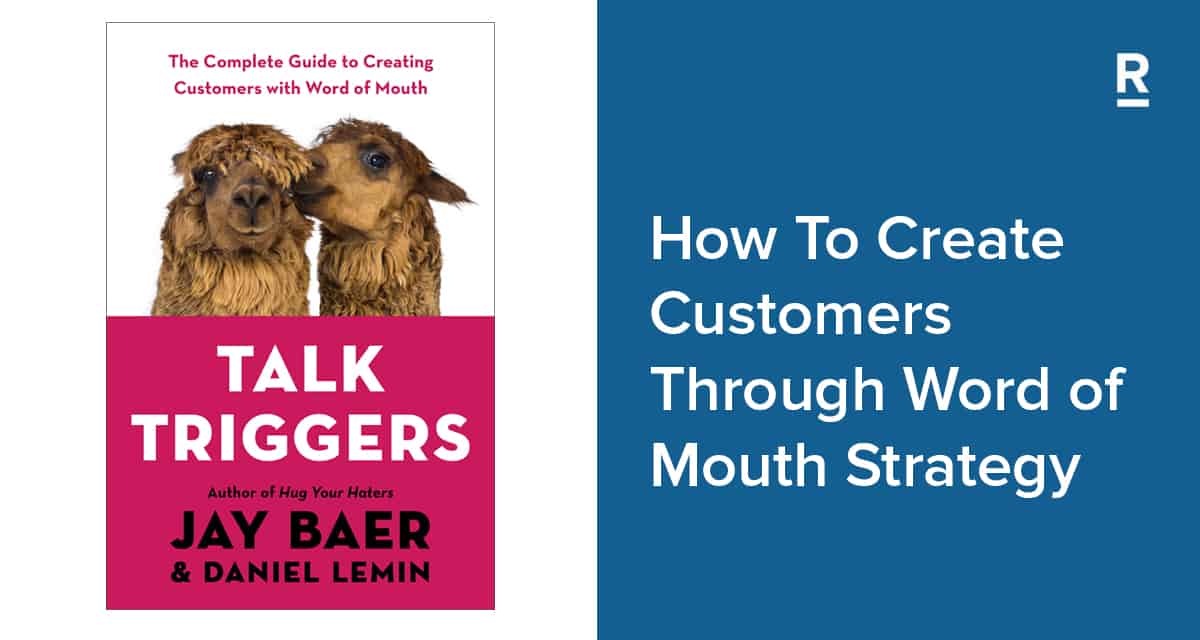 Best-selling authors Jay Baer and Daniel Lemin have created a definitive and practical guide that provides a new approach to achieving customer conversations in their latest book Talk Triggers.
According to the book, 19 percent of all purchases happen through word of mouth and can influence 90 per cent of buying decisions. Despite the importance of this medium, very few companies actually, create a strategy for this. Talk Triggers offers that strategy in a format that can be used instantly by any business.
When customers tell a story, it can create interest and trigger action. Every customer has a different experience and that's what makes the word of mouth strategy so compelling. The strategic, operational differentiator is the key factor that provides customers the chance to share their story.
Talk Triggers has profiled more than 30 companies in the book and want them to be daring and try things differently. The whole idea is to make word of mouth involuntary.
Talk Triggers is powered by proprietary research into the reasons why customers talk and share their experiences with others. The book has case studies involving extraordinary results such as that of Doubletree Hotels by Hilton, the giant menu of the Cheesecake Factory, the extra fries in the order by Five Guys Burgers, the exciting meet-and-greet sessions by Penn & Teller and many others.
The author duo introduces readers to the 4-5-6 learning system. 4 signify the requirements for a differentiator to be a talk trigger; 5 are the types of talk triggers; and 6- are the number of processes for creating talk triggers.
Consumers are motivated to discuss the unique aspects and ignore the average. The book dares the reader to differentiate and also provides the best formula to make it happen.
The book brings together interesting stories, inspirational examples, and practical tips that can help companies excel in their strategies.
Talk Triggers is the first book that touches upon this topic of word of mouth marketing.