We understand how daunting it can be to find the best influencers for your brand. That's why we have created this list of top 100 digital marketing influencers to follow. You can use this ready-to-access list and connect with the best influencers most likely to sway consumer minds in 2020.
Influencer marketing has been growing in popularity at a steady pace over the past few years. Market research has proven that today's consumers trust the opinion of top influencers readily over leading celebrities when making buying decisions.
Our experts have meticulously researched the market and identified the leading influencers who can make a difference to your brand with their input and opinion. It must be noted that we have ranked the influencers with a dispassionate mind. They have been considered as fit for the top 100 list based on their Twitter followers count.
Here are 100 of the most influential names in digital marketing to follow in 2020
1. Erik Huberman
Erik Huberman is the founder and CEO of Hawke Media, one of the fastest-growing marketing consultancies in the United States. As a serial entrepreneur and marketing expert, Erik is a sought-after thought leader in the world of digital marketing, entrepreneurship, sales and business. He is the recipient of numerous honors and awards including Forbes "30 Under 30," CSQ "40 Under 40," Inc. Magazine's "Top 25 Marketing Influencers," and Best in Biz North America's "Marketing Executive of the Year."
Twitter: https://twitter.com/ErikHuberman
Linkedin: https://www.linkedin.com/in/erikhuberman/
2. Jason Hennessey
Jason Hennessey is an internationally-recognized SEO expert, speaker, and business executive. As CEO and Founder of Hennessey Digital, Jason leads a team of 100+ digital marketing experts, growing a small consultancy to a $10MM+ business that made the Inc. 5000 list for the second year in a row in 2020. His ethos of "educate and empower" has earned him a reputation for excellence in search marketing in the legal industry.
Twitter: https://twitter.com/jasonhennessey
Linkedin: https://www.linkedin.com/in/jhennessey/
3. Michael Brenner
Michael Brenner is one of the most reputed and globally-in-demand keynote speakers, and has enthralled audience across the world. He has also penned The Content Formula and the CEO of Marketing Insider Group. Michael has excelled early in his career as a marketer in creating sales and marketing strategies for global brands like SAP and Nielsen, as well as for thriving startups. He specialized in executing content marketing programs for various industries. He is recognized by the Huffington Post as a Top Business Keynote Speaker and a top CMO influencer by Forbes.
Twitter: https://twitter.com/BrennerMichael
Linkedin: https://www.linkedin.com/in/michaelbrenner/
4. Ann Handley
Ann Handley has been creating and managing digital content for many years now with the intent of building relationships for organizations and individuals. She is the author of the Wall Street Journal bestseller, Everybody Writes: Your Go-To Guide to Creating Ridiculously Good Content. She is also the co-author Content Rules, one of the best-selling books on content marketing. At present, Ann is the Chief Content Officer of Marketing Profs, a highly ranked LinkedIn Influencer, a keynote speaker, an acclaimed writer and a mother.
Twitter: https://twitter.com/annhandley
Linkedin: https://www.linkedin.com/in/annhandley
5. Danny Sullivan
Danny Sullivan is a renowned and experienced hand in the world of marketing. His career in the marketing world dates back as far as 1986. He currently works as Google's public liaison for search and is the former publisher for Marketing Land and former producer for SMX: Search Marketing Expo conference series.
Twitter: https://twitter.com/dannysullivan
Linkedin: https://www.linkedin.com/in/dannysullivan/
6. Danny Brown
Four time author and Co-author, Danny Brown may be best known for his book "The Parables of Business". Danny has consulted for companies like BlackBerry, British Telecom, and Microsoft Canada but shares his time and expertise with businesses of all sizes. He is also a notable speaker on the business world, having spoken at TEDx, New Media Expo, and many other small business conferences and events. His list of accomplishments is quite extensive, and he has been featured in over ten business-related publications.
Linkedin: https://www.linkedin.com/in/dannybrownca/
7. Rand Fishkin
Another big name in digital marketing, Rand Fishkin is a household name in the SEO industry. He is the founder and former CEO of Moz.com and hosts Whiteboard Friday, his highly acclaimed blog which can be found on the site. Rand has also written several influential books on the realm of digital marketing, including Art of SEO and Inbound Marketing & SEO.
Twitter: https://twitter.com/randfish
Linkedin: https://www.linkedin.com/in/randfishkin
8. Neil Patel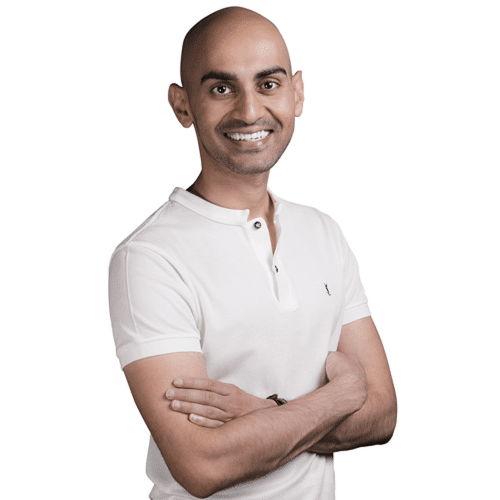 Neil Patel, co-founder of KISSmetric, Crazy Egg, and Hello Bar enjoys enormous following on his blog, Quicksprout. With over 900k followers on Facebook alone, the popularity of his content is without question. On Quicksprout, the discriminating user will find many helpful and easy to understand tutorials and guides on digital marketing. Patel himself has consulted for many big name companies like Amazon, General Motors, and NBC, just to name a few. Small wonder that The Wall Street Journal calls him a top influencer on the web.
Twitter: https://twitter.com/neilpatel
Linkedin: https://www.linkedin.com/in/neilkpatel
9. Jay Baer
Jay Bear is acknowledged as one of the most inspirational marketing and customer service keynote speakers in the world with a flair for technology. He shows how to make use of technology to achieve marketing goals and boost customer service. Jay has delivered hundreds of humorous and insightful presentations as a Certified Speaking Professional (CSP). The famous business strategist also hosts events as an emcee. Jay has authored of five books and has made it to the best-seller list of New York Times. He is the advisor to more than 700 companies including the top ones in the Fortune 500 list. Jay has also founded more than five multi-million dollars which all started from scratch. He is the host of Social Pros podcast, named the best marketing podcast in the 2015 Content Marketing Awards.
Twitter: https://twitter.com/jaybaer
Linkedin: https://www.linkedin.com/in/jaybaer
10. John Hall
John Hall  is a keynote speaker and author. As a top sales motivational speaker, John gets numerous invitations to speak at leading sales and social media platforms across the world. He is also a busy and in-demand motivational speaker and offers his motivational skills to numerous organizations across diverse business sectors. John has penned the best-seller "Top of Mind," published by McGraw-Hill. He was honored with the EY Entrepreneur of the Year Award for Best Emerging Company and was recognized as one of the Top 100 Visionaries of Business Journal. John finds mention in many leading publications as a top influencer, leader, and speaker. His weekly columns for Forbes and Inc. are extremely popular among readers. He has contributed to and continues to write for more than 50 online publications, including Inc., Harvard Business Review, Fortune, Fast Company, and Mashable.
Twitter: https://twitter.com/johnhall
Linkedin: https://www.linkedin.com/in/johnhall4
11. Juntae DeLane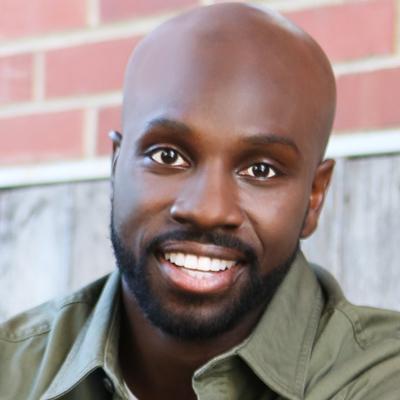 Juntae DeLane is a digital branding expert. He is the founder of Digital Branding Institute and is also the Senior Digital Brand Manager for the University of Southern California. Juntae plays a key role at Digital Delane as principal consultant. He is a much in-demand speaker and travels around the country on speaking assignments for top corporate houses propagating the practice of digital branding. Juntae is the brains behind premier digital branding blog. He also manages the "The Digital Branding Lab" podcast.
Twitter: https://twitter.com/JuntaeDeLane
Linkedin: https://www.linkedin.com/in/juntaedelane/
12. Avinash Kaushik
Known by the moniker of Digital Marketing Evangelist, Avinash Kaushik has an extensive list of successes under his belt in the world of marketing. He is the bestselling author of "Web Analytics 2.0" and "Web Analytics: An Hour a Day," and sits on the board of Advisors for several universities, including the University of California Irvine and the University of Toronto. The content of his regularly updated blog showcases his expertise in appealing to marketers and his ability to influence platforms to compete with and even outperform their competitors. Among his many honors he has most recently received Most Influential Industry Contributor from the Web Analytics Association in 2011.
Twitter: https://twitter.com/avinash
Linkedin: https://www.linkedin.com/in/akaushik
13. Scott Stratten
Scott Stratten is the President and co-owner of Un-Marketing, and an expert in social and viral marketing. Scott has consulted for many big name companies, including PepsiCo, Saks Fifth Avenue, IBM, Cirque du Soleil, Microsoft, and many more. He has been named among the Top 5 Social Media Influencers in the world by Forbes.com. Scott has also co-authored four bestsellers, along with his wife and co-owner, Alison Stratten.
Twitter: https://twitter.com/unmarketing
Linkedin: https://www.linkedin.com/in/unmarketing/
14. Mark Schaefer
Mark Schaefer is the director of Schaefer Marketing SolutMark and Schaefer Marketing Solutions. With over 28 years of experience in global sales and marketing, Mark is a much sought-after consultant. He holds advanced degrees in business and applied behavioral sciences. He is also an award-winning business writer, university sciences. He holds seven international patents for new product ideas with Fortune 100 companies. Mark also teaches at the Pellissippi State College in Knoxville and serves as an adjunct professor of marketing at Rutgers University.
Twitter: https://twitter.com/markwschaefer
Linkedin: https://www.linkedin.com/in/markwschaefer
15. Peter Shankman
Peter Shankman has a wide list of achievements as an author, entrepreneur, and corporate keynote speaker. He may be best known for founding Help A Reporter Out (HARO). HARO is currently the largest free source repository in the world. Peter is also the founder of ShankMinds: Breakthrough, an online community for business professionals from around the world who come together to give and receive advice and increase their business.
Twitter: https://twitter.com/petershankman
Linkedin: https://www.linkedin.com/in/petershankman
16. Joe Pulizzi
Joe Pulizzi is the founder of CMI, a Content Marketing Institute, as well as a speaker, podcaster, and author of the bestseller "Content Inc." CMI focuses on content marketing and provides useful tools and resources designed to educate those who are new to the world of Marketing. His company was recognized in 2014 as the quickest growing business media company by Inc. Magazine.
Twitter: https://twitter.com/JoePulizzi
Linkedin: https://www.linkedin.com/in/joepulizzi
17. Barry Schwartz
Barry Schwartz is the editor of the enormously prevalent and award-winning Seroundtable.com, as well as the news editor of search engine land, another popular site for the market savvy. Barry seems to have a knack for keeping up with Google algorithm updates, which he blogs about from his Search Engine Roundtable Blog.
Twitter: https://twitter.com/rustybrick
Linkedin: https://www.linkedin.com/in/rustybrick
18. Seth Godin
Seth Godin is a much-acclaimed author with many best sellers to his credit. The entrepreneur has been acknowledged as an agent of change. Godin has authored 10 books that have been bestsellers around the world. He is also a renowned speaker. He was recently chosen as one of 21 Speakers for the Next Century by Successful Meetings. Seth was founder and CEO of Yoyodyne, a leading interactive direct marketing company, which Yahoo! acquired in late 1998. He is an MBA from Stanford, and was called "the Ultimate Entrepreneur for the Information Age" by Business Week.
Twitter: https://twitter.com/ThisIsSethsBlog
Linkedin: https://www.linkedin.com/in/seth-godin-7bab7a135
19. Lee Odden
Lee Odden is a consultant and a huge fan of integrated marketing and PR. He is the author of the famous book Optimize: How to Attract and Engage More Customers by Integrating SEO, Social Media and Content Marketing. Lee is a renowned public speaker as well and has spoken at key events all over the world from New York to London to Hong Kong to Moscow. He is the CEO at TopRank Online Marketing, the company that offers digital marketing consultancy to leading companies such as Dell, StrongView, McKesson, and LinkedIn. He has found mention in the Wall Street Journal, The Economist, and the New York Times for his digital marketing expertise.
Twitter: https://twitter.com/leeodden
Linkedin: https://www.linkedin.com/in/leeodden
20. Renee Blodgett
Renee Blodgett is CEO and Founder of Magic Sauce Media. It is a consultancy involved in branding, social media, marketing, PR and corporate communications. Renee has worked with many leading global companies around the world on their product and corporate business, social media and marketing strategies. She has also worked with large-sized technology companies in the B2B and B2C space and with start-ups from 11 countries. She assists companies who already have a presence in the states and those needing one.
Twitter: https://twitter.com/magicsaucemedia
Linkedin: https://www.linkedin.com/in/reneeblodgett
21. Christopher Penn
Christopher Penn, the co-founder and chief data scientist at Trust Insights, is a highly acclaimed digital marketer and strategist. With his immense and unmatched expertise in digital marketing and marketing technology, this highly recognized thought leader, author and speaker has steered numerous companies to pinnacle of success. The 2019 IBM Champion in IBM Analytics is also the co-founder of the innovative PodCamp Conference. He is also co-hosts the popular marketing podcast, Marketing Over Coffee. As a renowned keynote speaker, Penn is in huge demand across the globe at premier digital marketing conferences. Christopher is a Google Analytics Certified Professional, a Google AdWords Certified Professional, a Google Digital Sales Certified Professional, and a Hubspot Inbound Certified Professional.
Twitter: https://twitter.com/cspenn
Linkedin: https://www.linkedin.com/in/cspenn/
22. Ian Cleary
Ian Cleary is the founder of RazorSocial, an award winning marketing tech blog. He has extensive experience in the tech and social media industries, spanning more than 15 years. He currently works with clients worldwide on marketing consultancy and training programs focused on content marketing and building relationships. RazorSocial also runs a popular blog geared toward both the tech and social aspects of the marketing industry.
Twitter: https://twitter.com/IanCleary
Linkedin: https://www.linkedin.com/in/iancleary/
23. Brian Halligan
Brian Halligan is the CEO and co-founder of Hubspot, which provides software, resources, and services to help startup companies grow and increase their market presence. Brain has co-authored several books in the marketing field, including "Inbound Marketing, Revised and Updated: Attract, Engage, and Delight Customers Online." He was awarded the New England award at Ernst & Young Entrepreneur of the Year in 2011.
Twitter: https://twitter.com/bhalligan
Linkedin: https://www.linkedin.com/in/brianhalligan
24. Christoph Trappe
The Authentic Storyteller is the name that Christoph Trappe is globally known as. He is a career storyteller, a global keynote speaker; avid blogger and author, helping hospitals across the United States share their authentic stories. He was named by the IMA as Internet Marketer of the Year in 2015. The content marketing expert is a popular face at global conferences and is acknowledged as one of the top 100 most influential content marketers. Christoph is a member of the Internet Marketing Association's Executive International Council. At MedTouch, he and his team are advisors to healthcare brands across the United States. The team works closely with clients to help them implement strategies.
Twitter: https://twitter.com/CTrappe
Linkedin: https://www.linkedin.com/in/christophtrappe
25. Aleyda Solis
Aleyda Solis is a global SEO consultant, providing services through her company Orainti. Forbes listed her as one of the top 10 Digital Marketing specialists to follow in 2015 and she was one of Entrepreneurs 50 Online Marketing Influencers to Follow in 2016. Her 8- year career has seen her working for companies in the United States, Central America, and Europe with her company Orainti.
Twitter: https://twitter.com/aleyda
linkedin: https://www.linkedin.com/in/aleyda/
26. Mitch Joel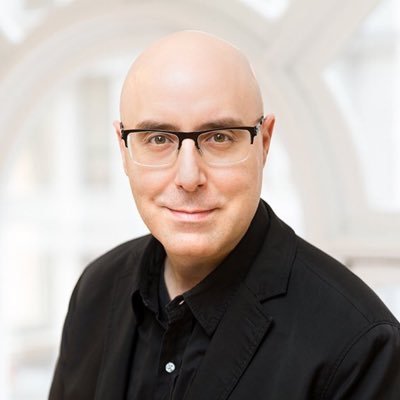 Mitch is one of the best-known and highly influential technology and innovation experts. He has the ability to inspire audiences to try new technologies and can ensure better customer engagement with his unique strategies. The Marketing Magazine calls him the Rock Star of Digital Marketing and one of the leading digital visionaries of North America. He is the President of Mirum, a global digital marketing agency operating in 20 countries. He has been named one of the top 100 online marketers in the world and is recipient of the highly-prestigious Canada's "Top 40 Under 40."
Twitter: https://twitter.com/mitchjoel
Linkedin: https://www.linkedin.com/in/mitchjoel/
27. Ann Smarty
Ann offers her services and knowledge through SeoSmarty.com. She has a particular focus on blogging and online marketing consultation with over ten years' experience in her field. Aside from her presence at Seosmarty, Ann is also the founder of MyBlogGuest, MyBlogU, and Viralcontentbee.com.
Twitter: https://twitter.com/seosmarty
Linkedin: https://www.linkedin.com/in/annsmarty
28. Chris Ducker

The famed author of the bestseller "Virtual Freedom," Chris Ducker also is a speaker and entrepreneur. He is originally from the United Kingdom, where he has founded numerous businesses such as co-working spaces and an outsourced call center facility. Chris is a prevalent podcaster and maintains his own business blog.
Twitter: https://twitter.com/ChrisDucker
Linkedin: https://ph.linkedin.com/in/chrisducker
29. Robert Rose
Robert Rose is the Chief Strategy Officer for the Content Marketing Institute. He is also the senior contributing consultant for Digital Clarity Group. Robert is known for his creative and technical strategies that are customized to match the needs of each client. He has worked with some of the biggest names such as AT&T, The Bill & Melinda Gates Foundation, Petco, Caterpillar, ADP, Fairchild Semiconductor and KPMG. Strategizing digital marketing ideas for entertainment and media brands is what he loves to do.
Twitter: https://twitter.com/Robert_Rose
Linkedin: https://www.linkedin.com/in/robrose
30. Kristi Hines
Kristi Hines has a long career as a professional blogger, ghostwriter, and freelance writer. Her blog Kikolani features blogging tips for personal, professional, and business bloggers to help them succeed in search and social media marketing. Kristi has worked for many big name brands, including American Express, Bigcommerce, HubSpot, KISSmetrics, Search Engine Watch, Social Media Examiner, and Capital One.
Twitter: https://twitter.com/kristileilani
Linkedin: https://www.linkedin.com/in/kristihines
31. Bill Slawski
Bill Slawski is a leading expert on SEO-related Patents and the founder and president of the immensely popular Seobythesea, Inc. His blog began in 2005 with the purpose of informing people about a grassroots gathering of people interested in internet marketing and search engines in Havre de Grace, Maryland. As time went on, his blog became a place where he kept track of search related research and patents, and wrote about search engine optimization and other topics. He expresses a commitment to fair and impartial offerings of information in and about the SEO and marketing industry.
Twitter: https://twitter.com/bill_slawski
Linkedin: https://www.linkedin.com/in/slawski
32. Jeff Bullas
Jeff Bullas is a speaker and Market Strategist whose main focus is in corporate and personal branding through the use of social media. He runs a popular blog on his self-titled website, JeffBullas.com, where you can also find his book, "Blogging the Smart Way – How to Create and Market a Killer Blog with Social Media." It should go without saying that Jeff's expertise in the field is extensive, with his works being featured by the likes of Forbes and the New York Times.
Twitter: https://twitter.com/jeffbullas
Linkedin: https://www.linkedin.com/in/jeffbullas/
33. Heidi Cohen
Heidi Cohen is the Chief Content Officer of Actionable Marketing Guide. Her expertise lies in her approach towards marketing, by taking difficult concepts and bringing them to an easily understood level. She currently runs her own consultant company, Riverside Marketing Strategies, and teaches graduate-level marketing classes at institutions such as New York University, SUNY-Hunter College, and Rutgers.
Twitter: https://twitter.com/heidicohen
Linkedin: https://www.linkedin.com/in/heidicohen
34. Bernie Borges
Bernie Borges is a one of the best-known B2B marketers. His achievements include a slew of tech ventures in New York, Silicon Valley and Florida. Borges is the CEO of Find and Convert and Executive Producer of the Social Business Engine, a digital media property that deals with video, podcasts and journals. Find and Convert is a digital consultancy focused on content strategy and social business strategy and training services serving B2B clients across the U.S. Borges has authored Marketing 2.0, a popular book on social media strategy.
Twitter: https://twitter.com/bernieborges
Linkedin: https://www.linkedin.com/in/bernieborges
35. Todd Wheatland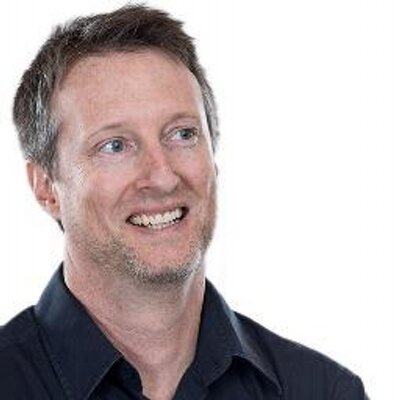 Todd Wheatland is a reputed and highly established global marketing speaker and author and has been named as one of the Top 25 Social Media Experts by LinkedIn. He started working as Strategy Head at global content marketing agency King Content in March 2014. Earlier, Todd was based in Paris as VP of Thought Leadership for Fortune 500 workforce solutions company Kelly Services. Todd is one of 15 CMOs listed by FierceCMO on their Watch list and also Content Marketer of the Year Finalist.
Twitter: https://twitter.com/toddwheatland
Linkedin: https://www.linkedin.com/in/wheatland/
36. Oli Gardner
Oli Gardner is the founder of Unbounce and has most probably seen and reviewed more landing pages than anyone else. He is passionate about online marketing and an expert at identifying and correcting bad marketing practices. Oli Gardner is an international speaker of immense repute. He wants to put an end to marketing mediocrity by advocating more intense use of data-informed copywriting, design, interaction, and psychology. He is convinced that this can help in delivering a more delightful experience for both marketers and customers.
Twitter: https://twitter.com/oligardner
Linkedin: https://in.linkedin.com/in/oligardner
37. Andy Crestodina
Andy Crestodina is the co-founder and the Strategic Director of Orbit Media, a Chicago-based award-winning design company. He is a top-ranked speaker at national conferences and has written some of the biggest blogs. Andy has been providing web strategy and advice to businesses over the past 15 years. He has written hundreds of articles on content marketing topics for dozens of blogs and media websites. He prefers to blog on topics like content strategy, search engine optimization, social media, and Analytics. He has written the book, Content Chemistry: The Illustrated Handbook for Content Marketing.
Twitter: https://twitter.com/crestodina
Linkedin: https://www.linkedin.com/in/andycrestodina/
38. Chad Pollitt
Chad Pollitt is a decorated veteran of Operation Iraqi Freedom and former US Army Commander. Today, he is an Adjunct Professor of Internet Marketing at the Indiana University Kelley School of Business and an Adjunct Instructor of Content Marketing at the Rutgers University Business School. He is also the co-founder of the award-winning digital publication, Relevance.com. He has authored 'The Native Advertising Manifesto,' 'The Content Promotion Manifesto' and "51 Things Your Mother Taught You About Inbound Marketing." He also contributes regularly to the Huffington Post, Guardian and Social Media Today and other media outlets. Chad has been named as one of the top five content marketing thought leader and is among the top 20 CMO influencers.
Twitter: https://twitter.com/ChadPollitt
Linkedin: https://www.linkedin.com/in/chadpollitt
39. Jon Loomer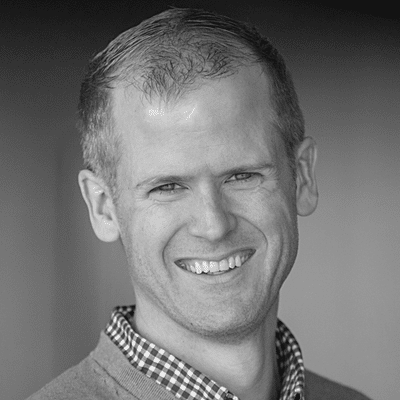 Jon Loomer is an author, strategist and speaker but above all he is an acclaimed Facebook marketing coach and an early advocate of using Facebook for business purposes. Jon launched Jon Loomer Digital in 2011, and later established JonLoomer.com and his personal Facebook page where he posted input and resources for Facebook marketing research, guides and tutorials. JonLoomer.com was recognized as one of Top 10 Social Media Blogs of 2013, 2014 & 2015 of Social Media Examiner.  It has today become the most comprehensive online resource of advanced Facebook marketing tips and tutorials. Content is updated on this site very regularly.
Twitter: https://twitter.com/jonloomer
Linkedin: https://www.linkedin.com/in/jonloomer
40. Carla Johnson
Carla is a globally-acclaimed speaker and storyteller with a unique and entertaining style of her own. She is also a prolific author. Carla has worked with many top architects and actuaries, executives and volunteers, innovators and visionaries over the past two decades. Her book Experiences: The 7th Era of Marketing traces her work with the top Fortune 500 brands and has also set the benchmark for a powerful new way for marketing to create value for businesses. She has been named one of the top 10 global business-to-business marketing influencers and one of the top 50 women in marketing, She has been traveling across the globe, sharing her views and ideas on cultivating innovation and creativity.
Twitter: https://twitter.com/CarlaJohnson
Linkedin: https://www.linkedin.com/in/carlajohnson
41. Ramon Ray
Writer of the bestselling "Technology Solutions of Growing Business," Ramon Ray is a prominent journalist and editor for Smallbiztechnology.com. A tech evangelist and global speaker, Ramon has founded four different companies over his extensive career and still maintains three of them today. Ramon is also the editor and founder of the Smart Hustle Magazine.
Twitter: https://twitter.com/ramonray
Linkedin: https://www.linkedin.com/in/ramon-ray-29856
42. Ardath Albee
Ardath Albee is one of the top names in B2B Marketing. The founder and CEO of her firm, Marketing Interactions, Inc., she is a strategist with a great track record. She brings to over 28 years of experience in business management and marketing experience to her clients to help them handle complex sales tasks and create vibrant e-Marketing strategies. This involves using highly communicable content platforms to turn prospects into buyers. Her book, e-Marketing Strategies for the Complex Sale was published by McGraw-Hill and has won her numerous accolades.
Twitter: https://twitter.com/ardath421
linkedin: https://www.linkedin.com/in/ardathalbee
43. Justin Cutroni
Another author and best-seller in his field, Justin Cutroni currently works as a Google Analytics Advocate where he works with educational, product, and sales and marketing teams throughout the company. Justin's blog, Analytical Talk, focuses primarily on analytics, but comes off as both easy to understand and highly insightful. Justin has been nominated for both "Innovator of the Year" in 2011 and "Most Influential Contributor" in 2012 by the Web Analytics Association and the Digital Analytical association, respectively.
Twitter: https://twitter.com/justincutroni
Linkedin: https://www.linkedin.com/in/akaushik
44. Marcus Sheridan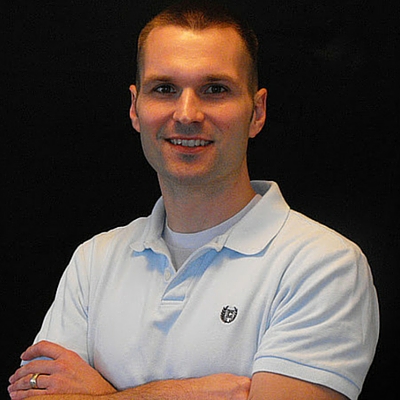 Marcus Sheridan began his first business of installing swimming pools with two friends right after college. He used incredible innovations using inbound and content marketing to overcome the collapse of the housing market. Within nine years of establishing, his company, River Pools and Spas, became the largest pool installers in the US and is currently has the most visited swimming pool portal in the world. Sheridan started his sales/marketing/and personal development blog – The Sales Lion – in 2009. The Sales Lion brand is now synonymous with inbound and content marketing excellence and has found mention in many industry publications. Marcus Sheridan is now a busy speaker, delivering riveting keynotes around the globe and offering consultations to top businesses and brands.
Twitter: https://twitter.com/TheSalesLion
Linkedin: https://www.linkedin.com/in/marcussheridan
45. Nadav Dakner
Nadav Dakner is the CEO and Founder Inboundjunction.com, a content marketing firm based out of Israel. Another big name in marketing, Nadav assists many well-known businesses and groundbreaking startups to boost their online presence through the use of SEO, PR, and social media. He is also a contributor to The Daily Egg, a highly popular online resource for digital marketing.
Twitter: https://twitter.com/nadavdakner
Linkedin: https://il.linkedin.com/in/ndakner
46. AJ Kohn
Owner of the interestingly-named blindfiveyearold.com, AJ Kohn's online marketing firm specializes in search. With over twenty years' experience in the industry Kohn takes an interesting stance on SEO: "to treat search engines like they are blind five year olds." His unique thought process seems to be well received in the world of marketing. Blindfiveyearold provides a range of services, including marketing and product strategy, SEO, and PPC to customers worldwide.
Twitter: https://twitter.com/ajkohn
Linkedin: https://www.linkedin.com/in/ajkohn
47. Nadya Khoja
Nadya Khoja has a tough job as the MD for Venngage, the reputed infographics maker. She not only develops some truly lively marketing content but is also a passionate cook. She runs an underground apartment restaurant called Chez Lisgar. Nadya knows how to create content that her audience will love engaging with. To date, she has contributed to over 30 marketing and business blogs and publications. This includes The Huffington Post, The Next Web, SumoMe and more. Nadya Khoja has a B.A. in Devised Theatre and a Master's in Digital Media.
The world of marketing is changing moment to moment, even as you read this. These 50 influencers make up the most prominent segment of the marketing world. If you think marketing is the key to your success, be sure to follow them, subscribe, and learn what they have to share.
Twitter: https://twitter.com/nadyakhoja
Linkedin: https://ca.linkedin.com/in/nadyakhoja
48. Paul Roetzer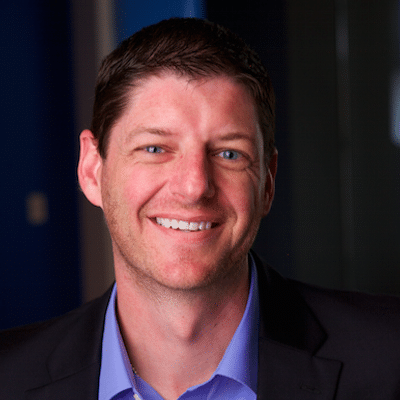 Paul Roetzer is a marketing professional with a brilliant track record. He proved his mettle working for seven years at a PR and marketing firm before he decided to try something new. He started PR 20/20 in November 2005 which was born out of his obsession with evolving the marketing agency model. He has also authored The Marketing Agency Blueprint (Wiley, 2012) and The Marketing Performance Blueprint (Wiley, 2014). He has also played a stellar role in creating the Marketing Artificial Intelligence Institute and Marketing Score.
Twitter: https://twitter.com/paulroetzer
Linkedin: https://www.linkedin.com/in/paulroetzer
49. Andrew Davis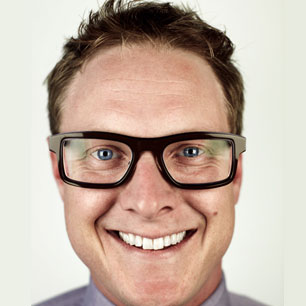 Andrew Davis is an internationally acclaimed keynote speaker and has authored many important and popular books on marketing. He is well known as the founder of Monumental Shift – the world's premier talent agency for marketing thought leaders. In his early days, Andrew created programming for television and also produced content for the Today Show on NBC. He also wrote for Charles Kuralt and worked for the famous show, The Muppets. Soon after, he co-founded a hugely successful digital marketing agency. Andrew Davis has also done marketing campaigns for companies of all sizes, from start-ups to Fortune 500 brands.
Twitter: https://twitter.com/drewdavishere
Linkedin: https://www.linkedin.com/in/drewdavishere
50. Arnie Kuenn
Arnie Kuenn, the CEO of Vertical Measures, is a much in-demand speaker and has also authored the award winning content marketing book, Accelerate! His second book, Content Marketing Works, can be downloaded for free. Arnie also works as an instructor for the Online Marketing Institute and the Content Marketing Institute. Arnie has held executive positions in the world of new technologies and marketing for more than two decades now. He has served on the 2008 Arizona Super Bowl Marketing Committee and is a founder and past president of the Arizona Interactive Marketing Association (AZIMA). He was voted the Interactive Person of the Year at the AZIMA TIM Awards in 2014.
Twitter: https://twitter.com/ArnieK
Linkedin: https://www.linkedin.com/in/arniekuenn
51. David Beebe
David Beebe is one of the most entertaining and influential brand storytellers, content marketers, and speakers specializing in brand storytelling. He was VP of Global Creative and Content Marketing at Marriott Intl. Here, he led a global team of over 120 people handling content marketing for 30 plus brands. He is the brain behind names like Marriott Content Studio, Marriott Traveler, and "M Live". He was named by Ad Age as their "40 under 40 Forward Thinkers in Marketing," list in 2017. AdWeek recognized him as one of their "100 Top Creatives in Marketing" in 2016. Beebe worked for seven years at Disney/ABC, as VP, Digital Content Studio and served as EP on webisodes for Ugly Better, Grey's Anatomy, Desperate Housewives, Cougar Town, and Scrubs. He was recipient of TV Academy Emmy for outstanding creative achievement in interactive media for producing the 83rd Oscars Digital Experience. Beebe is in partnership with brands to produce branded content and also manages develop content marketing strategies.
Twitter: https://twitter.com/davidbeebe
Linkedin: https://ca.linkedin.com/in/davidbeebe
52. Allen Gannett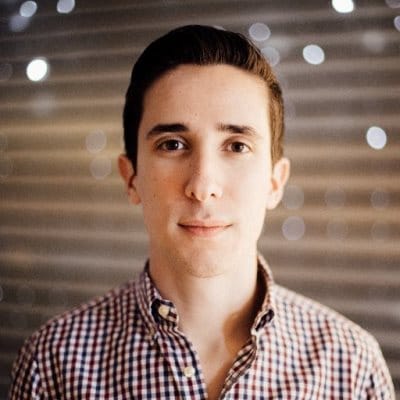 Mr. Allen Gannett is founder CEO of TrackMaven, Inc. He also serves as the Chief Marketing Officer of Employ Insight LLC. And has also founded Acceleprise and serves as its Partner. The much sought-after speaker was associated with Splash Networks. He is one of the leading Global Shapers of the World Economic Forum, a member of the Young Entrepreneur Council and a Member of the Sandbox Network. Future Civic Leaders was his brainchild. There are articles about his achievements in the Washington Post and he was also named one of Top Techies in 2011 by DC Magazine. He served as a Director of TrackMaven Inc. Allen is obsessed with Pumpkin Pie and Corgis and lives in Washington, D.C.
Twitter: https://twitter.com/Allen
Linkedin: https://www.linkedin.com/in/allengannett
53. Alex Hisaka
Alex Hisaka is one of the 20 Top Ranked Brand Marketers on toprankblog.com. The PR professional and digital marketing guru is the Head of Global Content Marketing at LinkedIn. Backed by over 15 years of rich industry experience, Alex has been able to create a significant following of industry professionals who trust her capabilities and insight to create the right impact on social media. She is an expert in creating content that engages, educates and ultimately helps people.
Twitter: https://twitter.com/alexhisaka
Linkedin: https://www.linkedin.com/in/alexhisaka
54. Julia McCoy
Julia McCoy, a serial content marketer is named among the top 30 content marketers across the world. Listed on Forbes as a thought leader, Julia started showing her creative genius at an early age. At 13, she had written a 200-page book, taught herself internet marketing, and even built a site with GoDaddy. She founder Express Writers, a content agency when she was just 19. Today it is one of the most sought-after services and has served thousands of clients to date. Julia is also a best-selling author and is the creator of The Practical Content Strategy Certification Course. She is the host of the Write Podcast and Twitter Chat #ContentWritingChat. Julia has a passion for sharing what she knows and does it through her books and her online courses, which has a large number of followers and subscribers. The wife and mom is a confirmed coffee addict.
Twitter: https://twitter.com/JuliaEMcCoy
Linkedin: https://www.linkedin.com/in/juliaemccoy
55. Michele Linn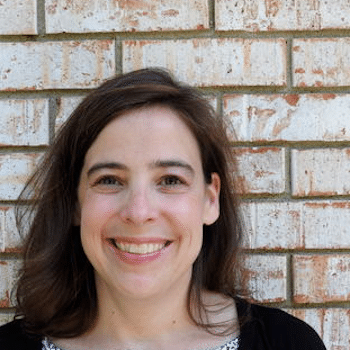 Michele Linn, among the earliest employees of CMI, is now an advisor on editorial strategy. She deals with CMI editorial, including blogs and annual research, and has played a key role in increasing the number of subscribers. Michele was named one of Folio's Top Women in Media (Corporate Visionary). Michele believes in providing practical and approachable content marketing advice to marketers while helping them improve how they work so that they can achieve better results for their companies. She has published hundreds of articles on the topic and is a popular speaker at industry events.
Twitter: https://twitter.com/michelelinn
Linkedin: https://www.linkedin.com/in/michelelinnlinkedinprofile
56. Pam Didner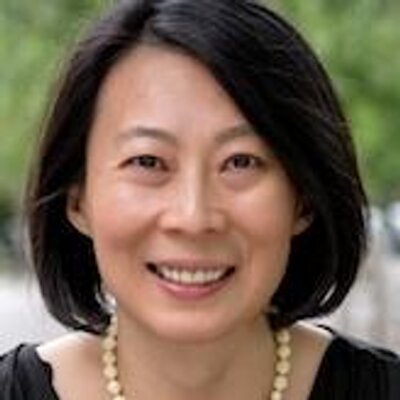 Pam Didner is a leading content marketing strategist, author, and speaker. She authored the book Global Content Marketing which was named as The Top 10 Marketing Books of 2014 by Inc. The book's USP was that it was the first one to offer a comprehensive process for scale content across regions. Didner specializes in creating marketing plans that can meet local marketing needs while expanding the brand's reach globally. She also writes for the Guardian, Relevance.com, The Huffington Post, and many others.
Twitter: https://twitter.com/PamDidner
Linkedin: https://www.linkedin.com/in/pamdidner
57. Rebecca Lieb
Rebecca Lieb is a strategic advisor, research analyst, author, columnist and speaker. She specializes in the areas of digital marketing and media, with sharp focus on content strategy, content marketing and converged media. She has worked with leading brands across the globe on digital marketing innovation. Her clients include start-ups, non-profits and Fortune 100 brands. She has to her credit what is arguably the largest extant body of research on content marketing, content strategy, and content's role in paid, owned and earned media. She played a stellar role as vice president at Econsultancy and launched the company's U.S. operations. Under her leadership, the company grew and started earning profits within one year. She has delivered many public speeches on topics related to digital marketing, advertising, and media.
Twitter: https://twitter.com/lieblink
Linkedin: https://www.linkedin.com/in/rebeccalieb
58. Deana Goldasich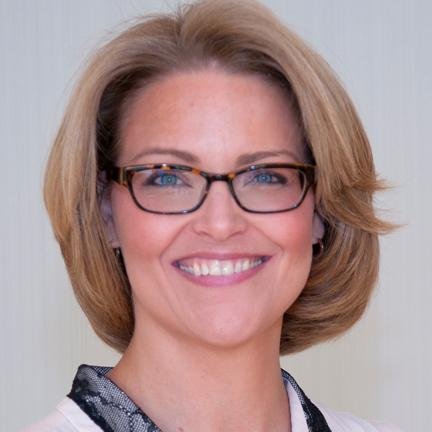 CEO of Well Planned Web, the agency that develops and distributes content for B2B websites and companies with complex sales cycles, Deana Goldasich is a big name in content marketing. She founded the Well Planned Web in 2009 and has technical service providers, healthcare services, and ecommerce businesses as her clients. Earlier, Deana had created content strategies for major names like Home Shopping Network, Wolfgang Puck, American Cancer Society, and the Texas Department of Criminal Justice. She has been a featured speaker for many years now at Content Marketing World, American Marketing Association, Digital Summit, and the National Speakers Association.
Twitter: https://twitter.com/goldasich
Linkedin: https://www.linkedin.com/in/deanagoldasich
59. Erika Heald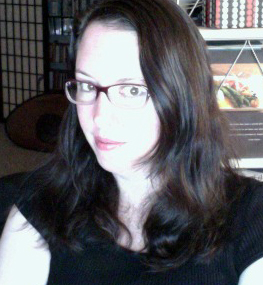 With over 15 years of experience in helping technology minors and Fortune 500 companies get their content management processes right, Erika Heald is clearly one of the top professionals in this domain. She is the Chief Content Officer for Spin Sucks and has a penchant for helping companies achieve their targeted lead generation and customer loyalty by leveraging compelling, shareable, targeted content. Erika has also worked at Anaplan, Highwire PR, and Achievers, and helped their content marketing teams achieve high performances consistently.
Twitter: https://twitter.com/SFerika
Linkedin: https://www.linkedin.com/in/erikaheald/
60. Jon Wuebben
Jon Wuebben is the founder and CEO of Content Launch. It takes pride of place as the the first comprehensive content marketing platform built specifically for digital marketing agencies and SMBs. At Content Launch, Jon provides killer content strategy consultation for top businesses. Jon has also authored Future Marketing: Winning in the Prosumer Age and Content is Currency: Developing Powerful Content for Web & Mobile. Jon is an acclaimed speaker and has spoken at dozens of industry marketing conferences around the world.
Twitter: https://twitter.com/jonwuebben
Linkedin: https://www.linkedin.com/in/jonwuebben/
61. Jon Burkhart
Jon Burkhart is a much-acclaimed keynote speaker and strategist with a passion for storytelling and marketing. His specialty lies in the creation of playful and surprising content. Jon holds the unique 8 for 8 record as a speaker at SXSW Interactive and is the world's first person to speak at the world's largest tech festival for eight years in a row. He heads the banter/board member of Sports & Entertainment Alliance In Technology (SEAT). This is the marketing team of top sports organizations such as NBA, MLS, Premier League, NASCAR, Formula 1, Rugby Union and others meets to compare and exchange notes. Jon has also co-authored Newsjacking: The Urgent Genius of Real-time Advertising (Thames & Hudson), Hacker Maker Teacher Thief and Constant Curiosity (2018). The accomplished speaker has spoken in 30 different countries. His client list includes some of the most famous brands including Channel 4, eBay, MTV, Starbucks, and Google. Jon Burkhart also enjoys his role as a workshop facilitator and emcee.
Twitter: https://twitter.com/jonburkhart
Linkedin: https://uk.linkedin.com/in/jonburkhart
62. Bert Van Loon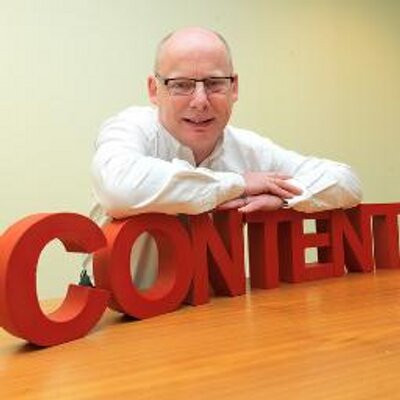 Bert Van Loon is an established, experienced and reputed content marketing professional. He has helped numerous brands attract their targeted audience and knows how to turn eyeballs into tangible business. This highly acclaimed keynote speaker is in demand across the globe for his expertise on European marketing events. He is also the author of the Agile Content Marketing Roadmap.
Twitter: https://twitter.com/bertvanloon
Linkedin: https://www.linkedin.com/in/bertvanloon/
63. Ahava Leibtag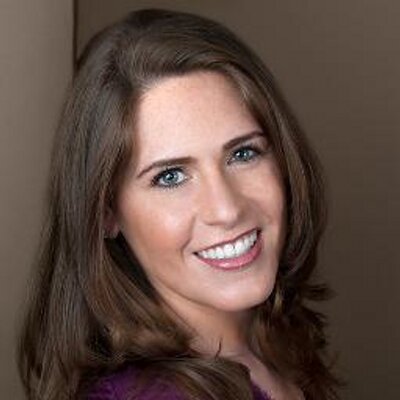 Ahava Leibtag has a passion for content and believes that she has it in her to take on the most challenging content projects and make them successful. She deals with everything – from education to healthcare and even hip-hop. Ahava has more than 15 years of experience in marketing and writing and is one of the best known content experts. She has penned The Digital Crown: Winning at Content on the Web in 2013. Ahava is the President and founder of Aha Media Group, a Washington-based content consultancy.
Twitter: https://twitter.com/ahaval
Linkedin: https://www.linkedin.com/in/ahavaleibtag
64. Joe Lazauskas
Joe Lazauskas is a technology and marketing journalist contributing regularly to key publications in this niche. As the editor-in-chief of Contently and its flagship publication The Content Strategist, Joe has contributed highly valuable content that has benefited readers immensely. Joe also writes for the Fast Company. He also contributes to the Mashable, Digiday, The Huffington Post, and Forbes, among other publications. Joe is a former editor-in- chief of The New York Egotist and The Faster Times.
Twitter: https://twitter.com/JoeLazauskas
Linkedin: https://www.linkedin.com/in/joe-lazauskas-8b442026
65. David Reimherr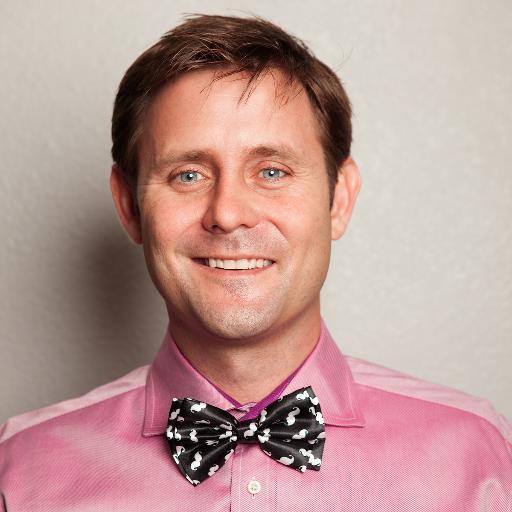 David Reimherr is a marketing personality with more than 20 years of experience in sales, marketing, strategy, and branding. He is of the firm opinion that marketing can be done in many ways and there is no one right way to do things. David believes in using a mixture of tried and true marketing techniques alongside cutting-edge marketing tools and powered innovative strategies to deliver the best possible results.
Twitter: https://twitter.com/davidreimherr
Linkedin: https://www.linkedin.com/in/davidreimherr
66. Heather Taylor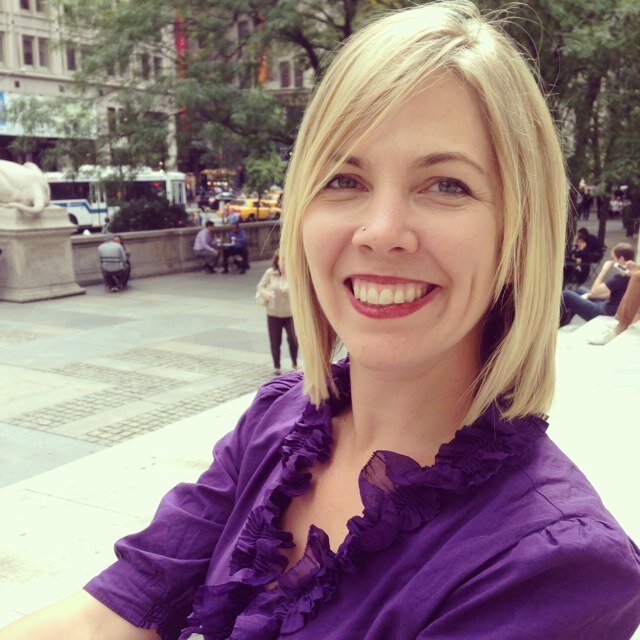 Heather is a writer and filmmaker and media and communications specialist. She was listed by Brand Republic as one of the top 200 most influential bloggers. Currently she is VP and Head of Social Content and Strategy at Social@Ogilvy. Heather has also worked as acting editor of About the BBC, the BBC corporate blog and website, and managed online corporate reputation for the BBC. She is a speaker in demand at events on social media, marketing, community, and filmmaking. She is also a consultant for media strategy and has worked with a number of startups and charitable organizations.
Twitter: https://twitter.com/heatherataylor
Linkedin: https://www.linkedin.com/in/heatherannetaylor/
67. Carmen Hill
Carmen Hill is an experienced content strategist known for her unique and innovative ways and strategic thinking. With over two decades of rich and diverse experience, she is one of the most sought-after content management specialists. She has worked as a TV journalist, writer, content strategist, and marketing director. As Content Director at Babcock & Jenkins, Carmen created an award-winning content marketing practice. She has worked with clients like Adobe, Autodesk, Google, and Xerox. She was the head of the marketing team at Connective DX and helped organize the Delight Conference. She is now an independent consultant.
Twitter: https://twitter.com/carmenhill
Linkedin: https://www.linkedin.com/in/carmenhillpdx/
68. Pamela Muldoon
Pamela Muldoon is a unique bundle of talent with her 30+ years behind the mic and 25 plus years of marketing experience. Pamela was a radio personality and did voiceover talent and podcast hosting. She has been professionally podcasting since 2009 and has worked as Podcast Network Director for the Content Marketing Institute. Currently, she works as a Podcast Consultant for CMI. Her credits in podcasting include Content Marketing 360 and Content Marketing NEXT. Her current podcast is Content Strategy 365. Pamela is also a Campaign and Content Strategist with The Pedowitz Group.
Twitter: https://twitter.com/pamelamuldoon
Linkedin: https://www.linkedin.com/in/pamelamuldoon
69. Barry Feldman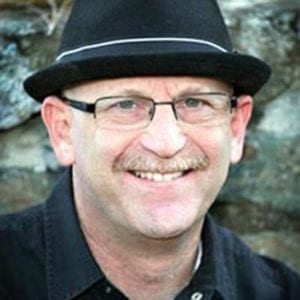 Barry Feldman, the founder and President of Feldman Creative, is a content marketing strategist of repute and also a copywriter, creative director, speaker, and author rolled in one. He specializes in providing marketing advice and also delivers marketing content of great value when he dons the hat of a writer and creative strategist. Barry has a brilliant track record of helping organizations forge meaningful business relationships and driving their enterprise to incredible heights with his decades of experience in digital marketing. Barry believes in crafting marketing strategies based on a mix of time-tested and creative moves. With his team's penchant for pushing the boundaries, Feldman Creative has emerged as one of the leading rock stars in digital marketing services.
Twitter: https://twitter.com/feldmancreative
Linkedin: https://www.linkedin.com/in/feldmancreative
70. Peter Loibl
Peter Loibl was appointed as VP/Publisher for Content Marketing Institute in 2011. With over a decade and half of media experience, Loibl has also worked at Crain Communications. At BtoB, he played an instrumental role in acquiring some of the largest technology accounts for the company. Loibl also was Account Executive at American Business Media and worked on the Sports Desk of both the Columbus Dispatch and Columbus This Week. A graduate of the Ohio State University with a Bachelor of the Arts in Journalism, Loibl has an Advanced Media Management certification at New York University and Northwestern University.
Twitter: https://twitter.com/peterloibl
Linkedin: https://www.linkedin.com/in/peter-loibl-8a8464120
71. Jacquie Chakirelis
Jacquie is a digital media professional working with the top media companies in the country. Jacquie has founded numerous start-ups, including Family Matters Media – a nationally-syndicated radio program. Her podcast has attracted national sponsors as well as digital content partnerships with top web properties. She has won five Society of Professional Journalist awards for work on women's and children's health and two Addy awards. She is a partner with Aviatra Accelerators which helps women start and sustain a business by giving them the necessary resources and support. She is a national speaker and speaks on topics related to social media, marketing, and entrepreneurship.
Twitter: https://twitter.com/jacquiechak
Linkedin: https://www.linkedin.com/in/jacquiechakirelis/
72. Tim Ball
Timothy F. Ball aka Tim Ball is a popular and prolific speaker in the skeptical science community. He is also a writer on the subject. Tim Ball was a professor of geography at the University of Winnipeg from 1988 to 1996 and has been Chairman to the now-defunct Natural Resources Stewardship Project (NRSP). He was the Consultant to the Exxon-funded Friends of Science (FoS) and has served many other leadership roles. As a member of Climate Exit (Clexit), Tim Ball has contributed to spreading knowledge about the subject.
Twitter: https://twitter.com/pplonia
73. J K. Kalinowski
Joseph JK Kalinowski is the creative director at CMI. He is responsible for marketing and content creation, and collaborates with the sales team to plan projects from scratch and execute them successfully. JK is a risk-taker and loves to take challenges head-on. He also has a sharp eye for details and loves to capture those striking moments of inspiration on paper. He specializes in visual strategy, design, and visual inspiration.
Twitter: https://twitter.com/jkkalinowski
Linkedin: https://www.linkedin.com/in/joseph-jk-kalinowski-0312886
74. Pam Kozelka
Pam Kozelka is the Vice President of Operations at SocialTract and has helped numerous online marketing businesses hit their goals. She also holds the position of Director of Operations at Junta42 and handles all contact with both clients and vendors. Pam has an impressive background in social work and values feedback from customers which she considers to be the most valuable aspect of her job. She has been working in the area of CMI Golf for Autism for over a decade now and is also associated with many nonprofit organizations.
Twitter: https://twitter.com/pamkozelka
Linkedin: https://www.linkedin.com/in/pamkozelka
75. Russell Sparkman
Russell Sparkman, an expert in purpose-focused content marketing, began his sterling career with the launch of One World Journeys in 2000 as a branded content experience for Seiko Epson Corporation. This brilliant content strategist is also an expert information architect, executive producer, photographer, and videographer. He has shown his prowess in this domain for various Nonprofit and Government clients and projects. Russell has been a featured presenter and conducted many workshops at Content Marketing World, American Marketing Association Nonprofit Conference, Social Media Summit, and Intelligent Content Conference. He is the producer of the annual Content Marketing Retreat.
Twitter: https://twitter.com/fusionspark
Linkedin: https://www.linkedin.com/in/russellsparkman
76. Ehsan Jahandarpour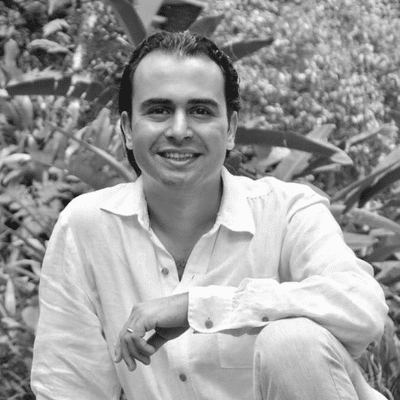 Founder of Growth Hack Center, Ehsan Jahandarpour has been featured in many prominent business publications such as Forbes and Business Insider. Ehsan's blog and master class tutorials offer his exceptional experience and knowledge to both major businesses and the individuals seeking to learn more about business marketing.
Twitter: https://twitter.com/jahandarpour
Linkedin: https://au.linkedin.com/in/ehsanjahandarpour
77. Brian Sooy
Brian Sooy has founded Aespire, a marketing communications agency that's associated mostly with mission-driven organizations.  He is also the design director of Aespire. With over 30 years of experience as a design professional, Brian is easily the best in business. He advises mission driven organizations on leadership, marketing and communications. Brian has also penned 'Raise Your Voice: A Cause Manifesto' a practical, powerful and inspiring book that helps understand the purpose and identity of an organization. He also serves on the board of directors of Second Harvest Food Bank of North Central Ohio, and the board of Sonlife.
Twitter: https://twitter.com/briansooy
Linkedin: https://www.linkedin.com/in/briansooy
78. Paul Aitken
Paul Aitken is an entrepreneur with an international presence in many tech powered businesses. He launched Movota, a provider of interactive mobile apps for TV and Radio broadcasters and producers in 2004 with an impressive client list that included BBC, SBS, RTL and AETN. He founded Borro in 2008. It is one of the topmost secured lending platforms for wealthy clients. Borro combines technology with simple expertise to offer fast loans secured by luxury assets of clients who need immediate liquid cash. During his tenure at Borro, he helped generate loan transactions of more than £260M, generating annual revenue of c.£15M.
linkedin: https://www.linkedin.com/in/paulaitkenuk
79. Brody Dorland
Brody Dorland is a digital marketing professional with many successful projects under his belt. He is a data specialist and co-founder of DivvyHQ, the innovative Spreadsheet-Free Editorial Calendar Application. He has tried his hand at various aspects of marketing and is now a top-ranked digital marketing strategist. He has handled both traditional and online marketing projects successfully and has helped many businesses identify the best digital marketing plans for long term success. Brody also contributes regularly to the Content Marketing Institute, Thinking Bigger Business Magazine, and Smart Computing Magazine.
Twitter: https://twitter.com/brodydorland
Linkedin: https://www.linkedin.com/in/bdorland
80. Craig Coffey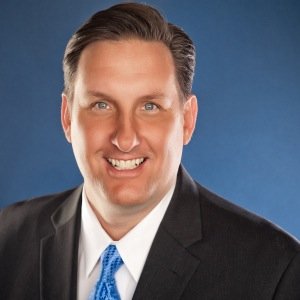 Craig Coffey is the Director of Marketing Communications for the Lincoln Electric Company, the leader in manufacturing of welding and cutting solutions. Craig enjoys a great reputation as an expert B2B marketer with unrivaled experience in the areas of publishing, manufacturing, engineering, and professional services industries. At Lincoln Electric, he led the team that was behind the popular ARC Magazine. The publication was awarded the Content Marketing Award for Best New Print Publication in 2016.
Twitter: https://twitter.com/CraigCoffeyNow
Linkedin: https://ie.linkedin.com/in/craig-coffey-31ba2418
81. Jesper Laursen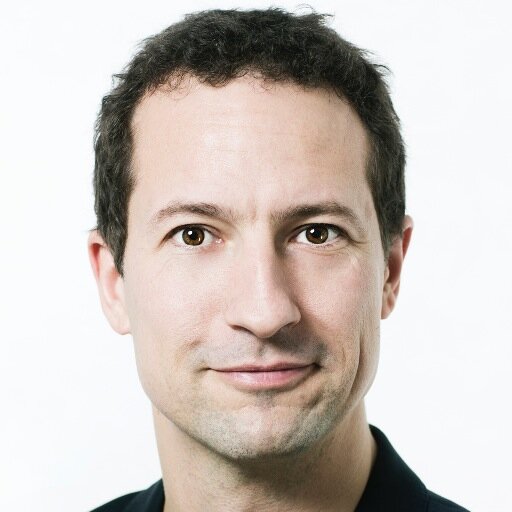 Jesper Laursen founded the Native Advertising Institute and is also the CEO of Brand Movers and Media Movers. These companies are focused on content marketing and journalism respectively. Jesper is one of the best brains in content marketing and an in-demand speaker in corporate circles. He is also a big fan of native advertising and believes that it can help in getting your message across to the right people, at the right time, provided it is handled by an expert. Brand Movers is now hosting the biggest content marketing conference in Scandinavia called Clever Content.
Twitter: https://twitter.com/jesperlaursen
82. Brock Stechman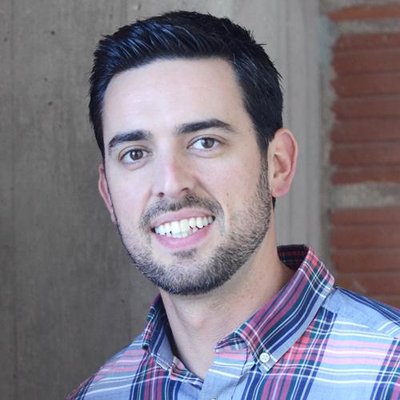 Brock Stechman is a successful serial entrepreneur and brand builder with a unique mix of creativity and business acumen. He has mastered the challenge of building and leading dynamic teams and successful companies. He is the co-founder of DivvyHQ, a planning and production software application for the content marketing industry. Earlier, he had founded a digital agency that specialized in content marketing, branding, website, and custom product development. Brock has worked with more than 150 companies and helped them connect with their audiences through creative approaches. He studied graphic communications at California Polytechnic State University in San Luis Obispo, California, where he graduated with honors.
Twitter: https://twitter.com/brockstechman
Linkedin: https://www.linkedin.com/in/brockstechman
83. Lisa Murton Beets
Lisa Beets is the research director at Content Marketing Institute with the responsibility of handling everything related to annual content marketing survey. Lisa also works with the institute's consulting/advisory and sales teams to develop and report on custom research surveys. She has worked as a B2B journalist, and earned accolades with her skills as a managing editor, nonprofit communicator, small business owner, and editorial consultant/director. She has successfully handled a range of custom publishing projects. Lisa has edited eight books on content marketing.
Twitter: https://twitter.com/lisabeets
linkedin: https://www.linkedin.com/in/lisabeets/
84. Mike Murray
Mike Murray is president of Online Marketing Coach with over 30 years of experience in online and print publishing. He has also worked as an editor for daily newspapers and monthly business publications in health care, technology, and other domains. Mike has successfully shaped digital strategies for hundreds of businesses. He is a much sought after speaker at regional and national conferences and workshops. Mike is also a writer for Content Marketing Institute and others where he writes on online marketing related topics.
Twitter: https://twitter.com/mikeonlinecoach
Linkedin: https://www.linkedin.com/in/mikemitchellmurray/
85. Jason Stewart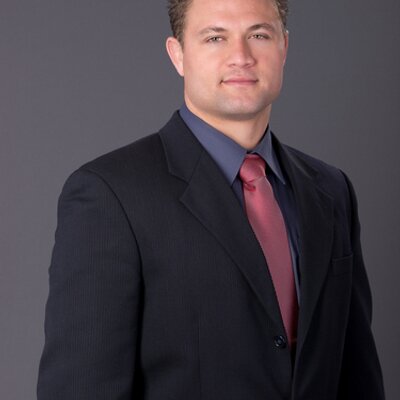 Jason Stewart is a revenue-focused marketer, technologist, and content strategist. His area of expertise is account-based B2B marketing. He has many years of experience as a marketing professional and is laser focused on strategically leveraging marketing technologies to help boost growth and revenue. He is also the founder of the San Francisco Salesforce.com User Group. He is one of the first 500 certified Salesforce.com administrators. This sought-after B2B marketing speaker is in demand at top webinars and events such as Content Marketing World, Marketing Cloud, Conversion Conference, Digital Analytics Association, and many others.
Twitter: https://twitter.com/jstewart_1
Linkedin: https://www.linkedin.com/in/jason-stewart-09a970/
86. Michael Kolowich
Michael Kolowich is an entrepreneur and digital media producer specializing in digital marketing domain. Besides being the CEO of KnowledgeVision Systems and President of DigiNovations, Michael is also the founder of seven high-tech ventures, including two public companies. He is a revolutionary thinker and has done groundbreaking work in internet content. Michael is the founding publisher and columnist for Ziff-Davis' PC/Computing magazine. He is also the key architect and the producer of Mitt TV which was the first internet TV channel developed for a presidential campaign.
Twitter: https://twitter.com/michaelkolowich
Linkedin: https://www.linkedin.com/in/kolowich/
87. Gina Czark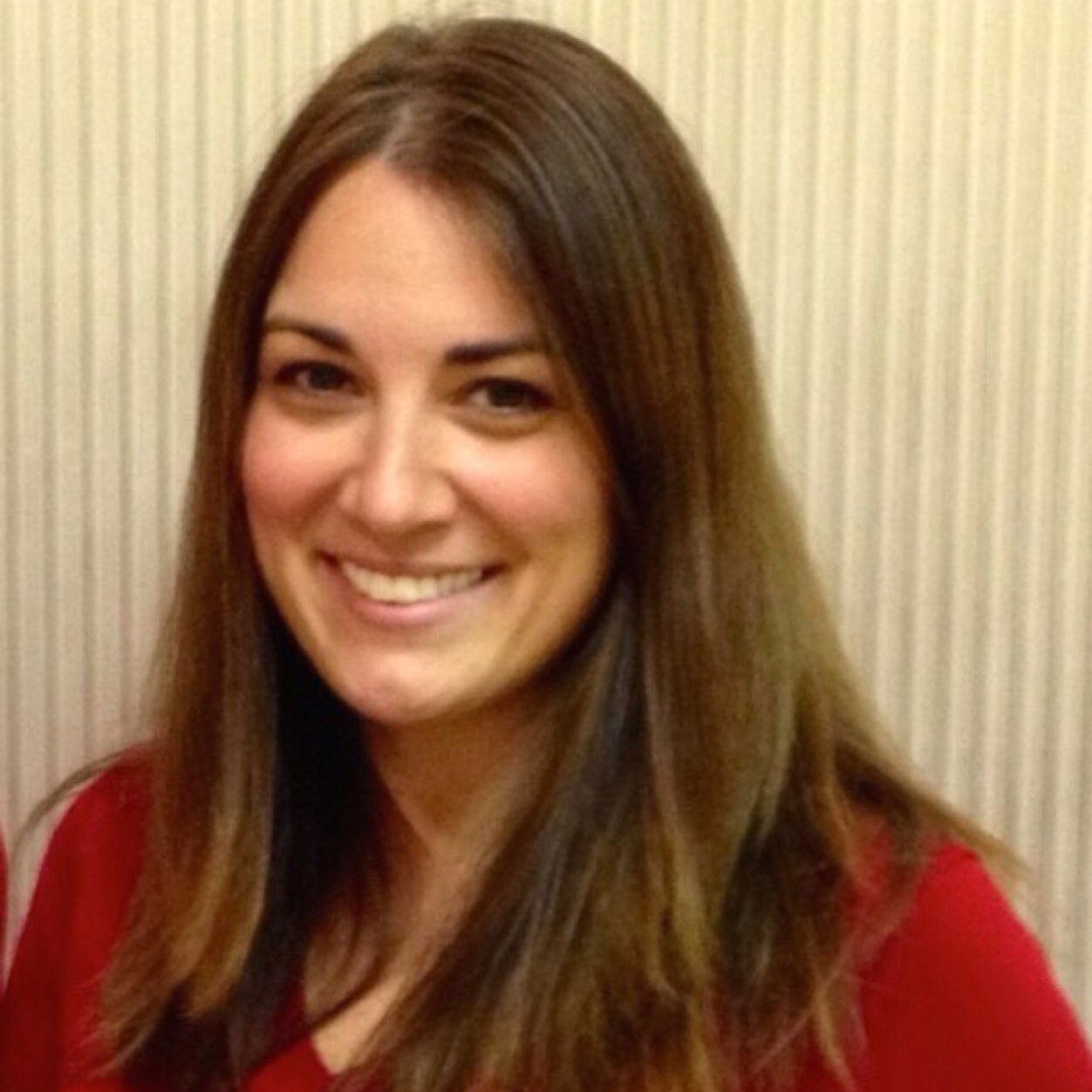 Gina Czark, the Associate VP of Content Management for Northwell Health, is a strategic communications executive with over 15 years of experience in brand building and content creation. She is also an expert in social media, crisis communications, and consumer awareness campaigns. At Northwell Health, Gina is responsible for all content initiatives across print, digital, social media, photography, and videography. She has also established the award-winning social media department at New York Presbyterian Hospital.
Twitter: https://twitter.com/gczark
Linkedin: https://www.linkedin.com/in/gczark/
88. Martin Sumichrast
Mr. Martin A. Sumichrast is the co-founder and Vice Chairman of Siskey Capital, LLC. He is also the Chairman and Chief Executive Officer at Level Brands. Martin Sumichrast has been a passionate entrepreneur all his life.  In 1993, he co-founded the Czech Fund. Through relentless effort and innovative approach, he helped transform the Czech Fund into an international brokerage operation with a presence in 12 countries.
Twitter: https://twitter.com/martysumichrast
linkedin: https://www.linkedin.com/in/martinsumichrast
89. Anuja Lath
Anuja is a highly successful serial entrepreneur with over 30 years of rich experience handling diverse ventures. The advertising professional has co-founded a range of businesses since 1986 with her first venture being Pugmarks Design Studio which she co-founded. She also co-founded Pugmarks Inter Web Pvt. Ltd. in 1996 & Red Alkemi Online Pvt. Ltd. in 2005. Anuja specializes in creating design and handling process driven work environments. She is channelizing her three decades plus of varied experience to design and develop meaningful and effective online applications based on the SaaS model.
Twitter: https://twitter.com/anujalg
Linkedin: https://in.linkedin.com/in/anujalath
90. Jeannine Rossignol
Jeannine Rossignol is an entrepreneur/business owner and has worked previously as the VP of Marketing for Xerox HR Services for over 20 years. Jeannine is known for her amazing curiosity and decisiveness that helps her get a firm grip over the latest industry trends, insights and innovations and utilize them effectively in real marketing situations. She offers unrivaled expertise in content marketing, demand generation, social media and everything that's digital. Jeannine is also a speaker in high demand.
Twitter: https://twitter.com/j9rossignol
Linkedin: https://www.linkedin.com/in/jeanninerossignol
91. James D'Orazio
James D'Orazio is a marketing expert who loves working with small and medium sized companies and advices them on creating strategies to drive profitable traffic to their websites. He recommends use of innovative web-based technologies to drive up rankings of search engines so that companies can achieve their SEO objectives. He is a lecturer in the department of marketing in Cleveland, OH. He is an expert in providing strategic knowledge to companies to boost their marketing prospects.
Twitter: https://twitter.com/jimdorazio
Linkedin: https://www.linkedin.com/in/jimdorazio
92. Laura Kozak
Laura Kozak is the e-media manager at Content Marketing Institute and is the expert that everyone wants to consult on matters related to content marketing. She is an avid blogger, and has a great track record in helping companies get their content marketing strategies spot on. At CMI, she has helped many companies understand the how-to of content marketing.
Twitter: https://twitter.com/lalakoz
Linkedin: https://www.linkedin.com/in/laura-kozak-a633922a
93. Vince Giorgi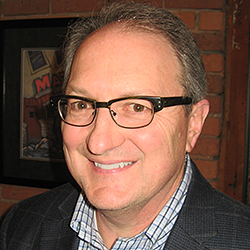 Vince Giorgi is the Vice President at Hanley Wood Marketing, handling the critical Solutions Development department. He was a founding member of The Content Council. Vince is an experienced marketer and has created several award-winning strategies for top brands till date. This leading brand, marketing, and communications strategist, works by collaborating with cross-disciplinary HWM teams to develop and deliver breakthrough content and digital strategies.
Twitter: https://twitter.com/vgiorgi
Linkedin: https://www.linkedin.com/in/vincegiorgi
94. Michael Marzec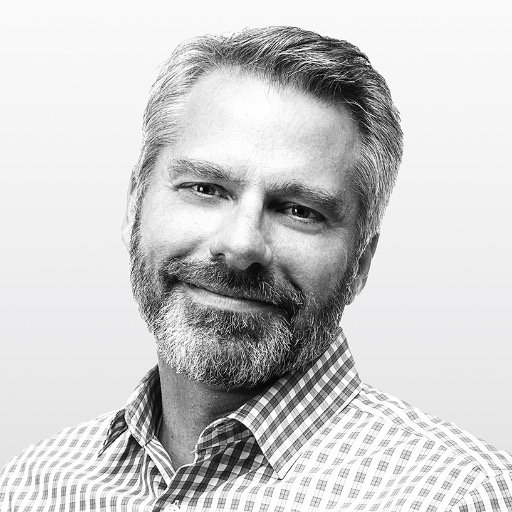 Michael Marzec is a media and marketing professional with over 30 years of media experience in this domain. He has been leading the efforts at Convero, the data-driven communication service, to build creative and powerful digital marketing strategies that can drive measurable engagement for clients belonging to a diverse range of industries.
Twitter: https://twitter.com/michaelmarzec
Linkedin: https://www.linkedin.com/in/michaelmarzec
95. Clare McDermott
Clare McDermott is chief editor of the bi-monthly Chief Content Officer magazine, published by the Content Marketing Institute for senior marketers. She is also the founder and owner of Boston-based SoloPortfolio, which provides content for professional service firms and for management consulting and financial services companies. Clare holds a Masters in literature from Washington University and an MBA in finance and entrepreneurship from Babson College.
Twitter: https://twitter.com/soloportfolio
Linkedin: https://www.linkedin.com/in/claremcdermott
96. Colleen O'Hara
Colleen O'Hara is Acrisure's Executive Vice President of Marketing & Communications. She is the primary marketing resource for Acrisure's Agency Partners and is responsible for programs to support the strategic direction and positioning of the Acrisure network. Prior to her role at Acrisure, Colleen spent over four years as the Marketing Director at Britton Gallagher, an Agency Partner based in Cleveland, Ohio. From there, she took on the Marketing Manager role at Acrisure, gaining an understanding of the unique power of Acrisure's culture and model throughout her various positions within the partnership network. Colleen has a very strategic approach, particularly on how to best provide marketing value and support in a highly impactful, but very scalable way to Agency Partners.
Twitter: https://twitter.com/clean_216
Linkedin: https://www.linkedin.com/in/colleenmohara/
97. Kelley Whetsell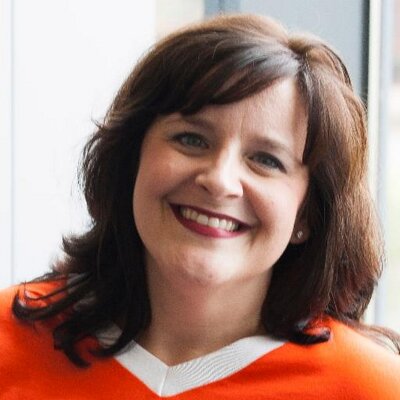 Kelley Whetsell is the founder and President of Meeting Demands. She is passionate about two things – travel and connecting with new people. She also loves being part of dynamic, engaging events that can add proven value for her clients. Kelley has more than 20 years of experience in the meeting and event planning industry. She specializes in creating platforms that showcases the unique culture of clients and thus helps them in achieving their strategic goals and objectives.
Twitter: https://twitter.com/meetingdemands
linkedin: https://www.linkedin.com/in/kelleywhetsell/
98. David Drickhamer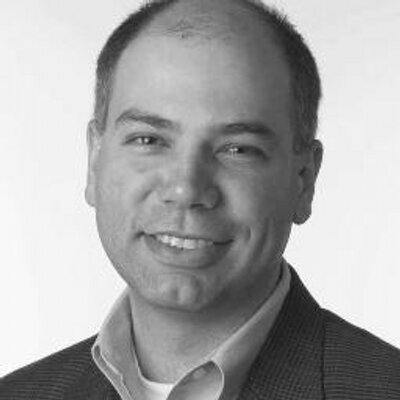 David is a highly experienced leadership and management writer. He is also a researcher and journalist and has been working independently for over a decade to help businesses succeed by creating powerful content for them. David has honed the craft of telling clear and well-crafted stories. He has written and edited numerous business stories and worked with editors to develop articles, coordinate news coverage, and create powerful content.
Twitter: https://twitter.com/biznotboring
Linkedin: https://www.linkedin.com/in/ddrickhamer/
99. Christina Hoffman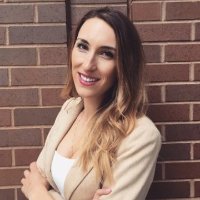 This seasoned and award-winning digital Content Manager is an expert in content strategy and works on editorials, teams, and budgets. She is passionate about creating powerful and engaging great content that can provide high value to the end user. She loves producing to-the-point, brand-building content and regularly creates blog posts, articles, scripts, e-newsletters, and social media feeds. She loves making new professional contacts.
Twitter: https://twitter.com/xthoffman
Linkedin: https://www.linkedin.com/in/christinarhoffman/
100. Jonathan Kranz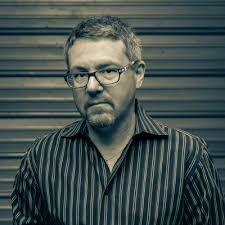 Jonathan Kranz is the principal of Kranz Communications. It is an award–winning writing firm known for their specialty in helping agencies deal with their challenges in the areas of marketing, advertising, and public relations. Jonathan penned the popular, Writing Copy for Dummies, and is a published author of short fiction such as Missouri Review, Green Mountains Review, among others. He has taught writing courses at Harvard University Extension School, Emerson College, and Northeastern University. He also runs customized, in-house marketing-writing training programs for companies looking to create powerful content in-house.
Twitter: https://twitter.com/jonkranz
Linkedin: https://www.linkedin.com/in/jonathankranz/
This article was updated on December 5th, 2020.