Incorporating the best practices of SEO content when developing your website is an investment that will pay for itself many times over.
A basic awareness of how a page ranks will insure your content is being crawled and indexed by search engines.
By applying the general rules of optimization and publishing high quality content your business will be able to cover a substantial portion of what it will take to drive traffic to your site. Before you start looking for online writing help we advise you to look through our manual.
Audit your site
The first step to making sure your pages are being crawled and indexed is to perform a site audit. Use a tool like Screaming Frog and simply enter the URL of your site in the dashboard. The software will crawl your site just as Google would and produce a report on the technical aspects of your website.
Within the summary you will find the URLs that have been crawled as well as the URLs that have been no-indexed. In addition to any indexing issues, the report will reveal any duplicate content, broken links and code errors that may be affecting your sites performance.
Research your ranking options to build your foundation
Choosing the best keywords for your site is a research process that can be broken down into three phases: create topic clusters; generate keywords options; and group keywords by search intent.
Topic clusters
Create a basic blueprint for your content creation by describing your main keyword topic with the subtopics that make up the different aspects of what it entails. If your company offers interior renovations, then the subtopics within your main page would most likely include, bedrooms, bathrooms, kitchens, basements etc.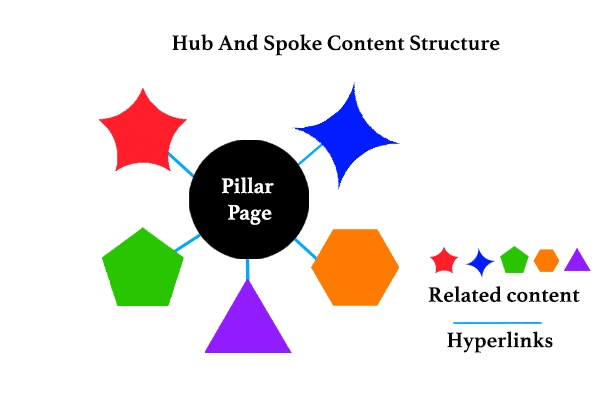 Although you would need to describe the service your company provides within your main page, each of the subtopics mentioned would require a completely separate page to go deeper into detail on that particular aspect of renovations. This is the basic pillar page model to provide depth your content for your main keyword topics.
Generate keyword options
The next step in choosing your keywords is to take each of the subtopics that make up your main keyword topic and enter the seed keyword into a keyword tool. This will give you an overview on the volume and keyword difficulty of the different variations of your seed keyword.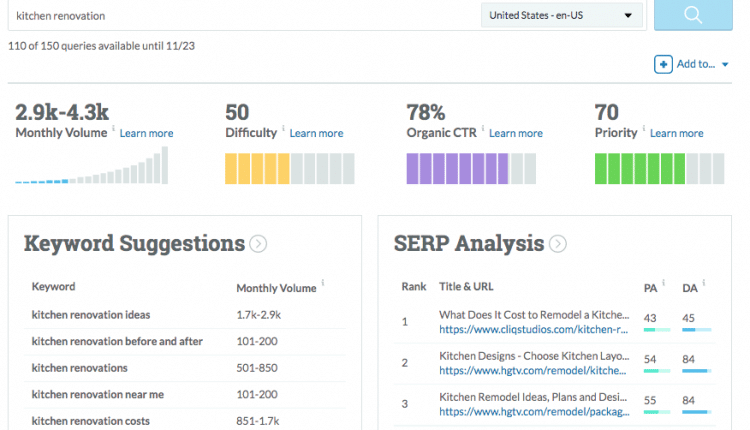 Filter the terms by eliminating keywords that are not within your range to achieve a first page result. Make your decision by comparing the number of backlinks and page authority to your own page (the pages on your site are automatically assigned a default page authority based on your domain authority). This will give you an idea of how many links you would need to acquire to get to the first page of results.
Make your keyword a long-tail key phrase to narrow the possibility of user intent and reduce the level of competition. Your page will attract higher converting visitors when the focus of your keyword is more specific describing your content.
You can finalize your selection by confirming what is popularly searched on the first page of results. Type your keyword into Google search and 90% of the time you should get a PAA box (People Also Ask). List the questions that appear as options for your title as well as potential headings within your content.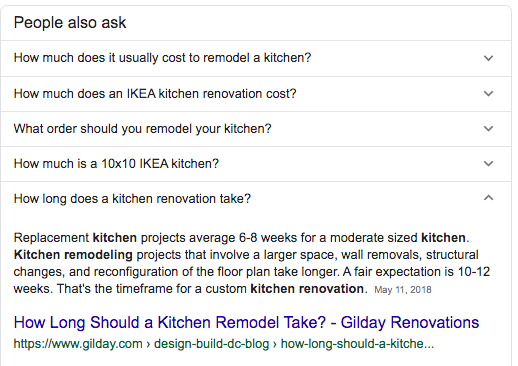 PAA boxes represent potential traffic opportunities that you can optimize for by providing a direct and succinct answer to the question. If the question includes your target keyword you can make it your headline to give you page the best chance to rank in the PAA box as well as in the organic listing.
Make a list of the questions that add value to your content as they too will provide relevance to your main target phrase.
Group your options by intent
By now you should have a large list of options that have been generated by the keyword tool as well as the long-tail options from PAA boxes. Scan through your list and assign each keyword a group that could be used within the pages you're creating on your site.
Many of the keywords will be variations to that contribute to the optimization of your page by using them in your content. Keep an eye out for frequent searches on related topics you haven't thought of that could develop into a page of interest.
Publishing pages on related content extends the web of connected ideas that you've outlined in your topic cluster. This creates additional depth in your topic and increases your potential to satisfy the search intent of a related query.
Create content for your audience
The cluster model is the basic blueprint for your content creation. For every article you should have a target keyword along with a cluster of variations and synonyms to use within your content.
Create content with the user in mind. If you're effectively satisfying user intent, it will be reflected in the search results by demonstrating positive engagement statistics.
You can increase the level of engagement by researching places that would provide additional insight to the most common problems and issues people are experiencing. Search forums and social groups for discussions that get a lot of comments and responses, as these will be the issues that are more likely to resonate with your audience.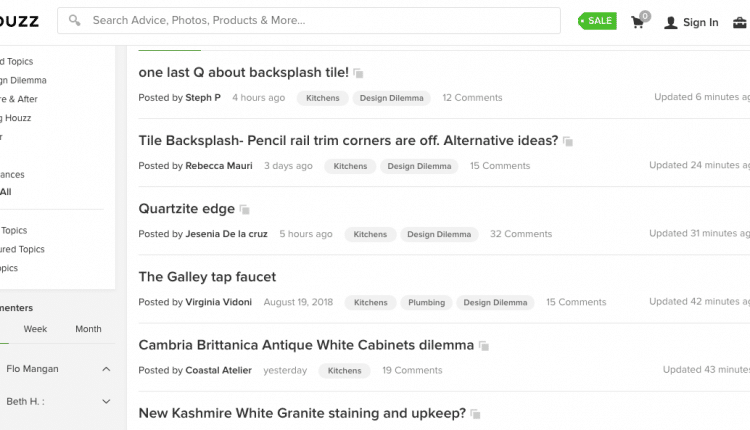 Image source: Houzz.com
Discover gaps in content coverage by identifying the keywords your competition is ranking for. Pages that rank on the first page for one keyword will often rank for multiple keywords. These missing keywords represent content that is ranking for separate keywords, however this content is also contributing to satisfying search intent and should be considered for your own article.
To find out what keywords your competitors are ranking for you can use Link Research by Moz. Type in the URL of the competing page in the Link Research tab. A summary of the URL will appear with a box indicating the number of keywords the page ranks for.
Click on the number highlighted in blue to see a list of the keywords.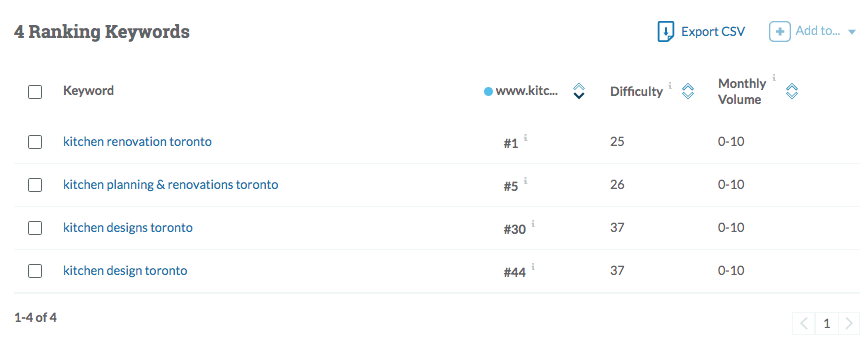 Another way to engage your visitors for a longer period of time is to use a video. Videos are the preferred method of learning and will encourage more visitors to get through your content with a little more ease. The added time visitors spend on your site will contribute as a positive ranking signal and potentially move your site up in ranking.
Optimize your content
Your on-page optimization will serve to break any barriers in communication between your site and search engines. Place your keywords in the correct places to make it clear what search phrases your content should be associated with.
Your target keyword should be included in the title, URL and the first paragraph of your page. Use keyword synonyms in the subtitles and wherever it makes sense throughout your content as long as it is natural and not forced. Optimize for the PAA box and any featured snippet that exists on the first page of results.
Write for users, not search engines
There are hundreds of factors to consider when ranking a website however none are quite so important as the content you publish. A solid strategy for content creation that includes SEO best practices will lead to more success in driving traffic to your website.