The December 2018 'WhopperDetour' campaign of Burger King got insanely famous as it allowed its app-users to buy a whopper for just a penny as long as they were in the vicinity (600m) of a McDonald's outlet.
The campaign went on to become one of the most classic examples of geofencing and hyperlocal marketing.
Even though digital transformation has allowed brands to advertise to consumers worldwide, modern marketers are adopting the local route for reaching customers within their vicinity. Irony at its best!
So if your business is looking to zero in on your geographical area and reach more local consumers on the go, then this blog is for you.
Let us explore how you can dominate sales in your area with hyperlocal marketing.
Stats that speak a thousand words!
Wondering why every business seems to be riding the hyperlocal trend? These statistics will reveal the answer.

Let us take a look at another example.
If you are planning to choose an apartment and have shortlisted two of them, then having the following list will greatly influence your final choice:
We hope that by now, you have realized how having a firm grasp over the local consumers and metrics can help you gain unprecedented business results.
So, what is hyperlocal marketing, and what are some ways to use it for increasing sales? Can 'hyperlocal' be utilized to deliver hyper-personalized customer experiences? And what makes hyperlocal advertising the next thing for all kinds of businesses?
Let us explore the answers to these questions in the following sections.
Let's Start With the Basics: What is Hyperlocal?
Technically speaking, hyperlocal refers to a more localized entity. If you focus on local consumers and consumer communities and segregate them on the basis of location, age-group, profession, social media engagement, shopping preferences, and personal motivations for spending money on essentials and leisure, then you are using hyperlocal aspects for marketing and other business processes.
And, believe us when we say that it is the next thing in the modern marketing landscape!
One of the most commendable examples of hyperlocal marketing is the 'Share a Coke' campaign that extracted 250 most popular regional names and printed them on its bottles. The result was an immense wave of sharing personal stories and emotional moments on social media, of which the brand was a natural and vital part.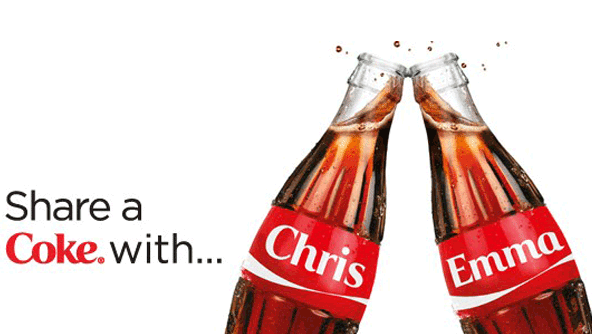 So, how can you use hyperlocal marketing for your business? Let us find out!
5 Terrific Ways to Boost Your Sales using Hyperlocal Marketing
1. Start with an impeccable Google My Business Listing
Hate it or love it, but dear Google has a lot of say in your overall hyperlocal marketing agenda. Take a look at the eye-opening stats:
So, having an all-inclusive listing on Google My Business is Google My Business is your starting point. Write a unique business description that shows how you differ from competitors in your area and make sure to include some keywords in it. Add high definition photos, specify the work hours and working days, and have a lot of positive reviews. Respond to reviews and feedback. Acknowledge the negative ratings and respond with a suitable message indicating your action for improvement. You can also have a primary and secondary business description or product & service portfolio to give your customers a crystal clear image of your business.
Takeaway:

Having a robust online presence makes you instantly visible to your customers such that they can easily assess your services, product catalog, and quality of service via reviews. This way, you can quickly boost sales.
2. Intelligent Survey for Intelligent Personalization
Offering personalized customer experiences is one of the major reasons for hyperlocal marketing. The best way to personalize support is to conduct an intelligent survey to do a thorough pulse check among your customer masses. You can ask questions about your products, services, new releases, shopping preferences, shopping frequency, discounts, etc. You can also choose different questions for different locations for a comparative data collection.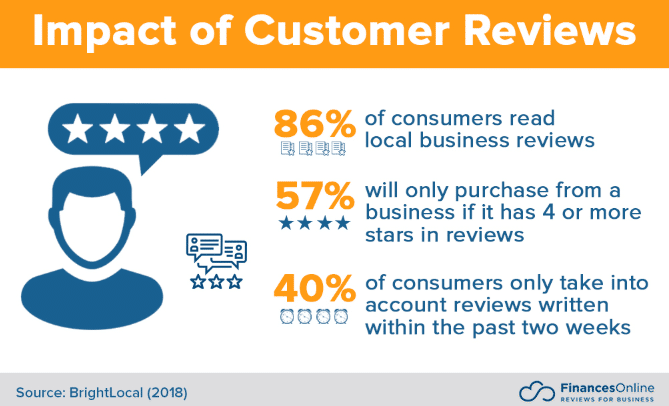 Data collected from such surveys can offer you critical digs for the personalization of customer clusters. Online Help desk tools come with excellent report generation and survey makers who can do an impeccable job. Based on these actionable insights, you can offer discounts, send newsletters, and product catalogs as per the customer interests.
Takeaway:

Invest in smart and intuitive software that can help you gather vital information about customer behavior and motivation in various geographic clusters. Using this information, you can customize or personalize your services for them and quickly boost sales.
3. Sharpening the Edges with Satisfaction Surveys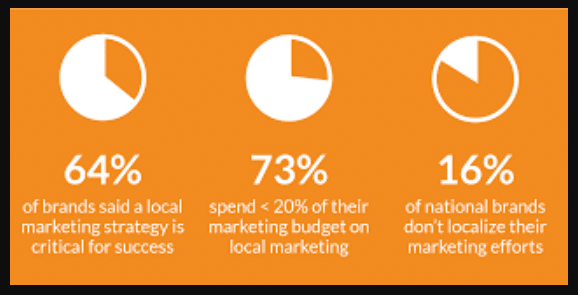 Once you have modified your service and product portfolios for the local customer clusters, you have to take the next step which is utterly crucial for the overall effectiveness of your hyperlocal marketing program – customer satisfaction surveys.
A customer satisfaction survey can help you gather reviews from the customer cluster, and then revise your marketing strategy as per the results. Such surveys can help you understand customer behavior towards personalized and localized services, but they can also help you understand exit intent, unsubscription reasons, etc. Consistent modification in personalized experiences for the geographically segregated customer clusters is an ingenious way to boost sales.
Satisfaction surveys also help you improve your 'near me now' ranking, which is yet another deciding factor behind hyperlocal marketing success.
Take a look at the latest trends for near-me-now ranking.
Takeaway:

Acing your hyperlocal strategy game requires consistent and thorough pulse-check of consumer clusters for which customer satisfaction surveys can offer fantastic data. Dig through this data, use AI and ML-based automation to uncover hidden patterns in it, and make sure to utilize it for finalizing your next marketing strategy. This is a brilliant way to create hyperlocal content that boosts your sales.
4. Segregate your Presence
If you have a business presence at different locations, make sure each of them has a separate landing page specially tailored for the customer cluster of that location. For example, all the major brands such as Pizza Hut, etc, have one main global website. Still, the national and regional web pages are tailored for the specific audience. Still, the national and regional web pages are tailored for the specific audience. Menus, background images, news, promotional offers, discounts, and special meals – everything is tailored for an impeccable personalized experience.
For example, take a look at the following customer clusters: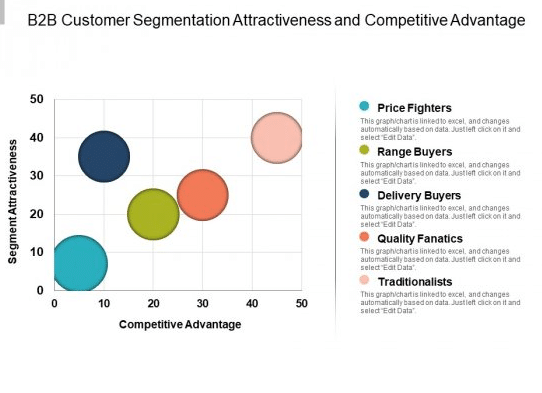 All these customer clusters will visit your website with a different intent and will expect your website to give an impression of catering to that intent. Hence, having a brand presence that your customer clusters can relate-to is a must.
Takeaway:

To make hyperlocal marketing strategy a success, you must have a distinct and well-tailored brand presence and brand image for different customer clusters. This can be done on various parameters, such as location, age-group, profession, service, and purchase intent, etc.
5. Local Insights that are Actionable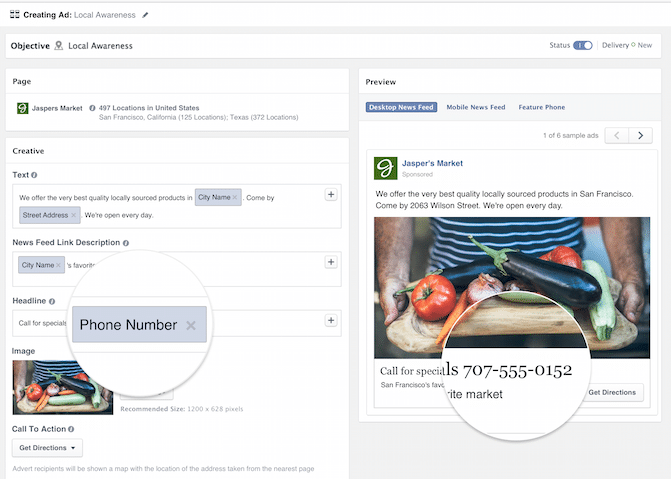 Social media engagement and millennial customer base – these two terms govern a major part of hyperlocal campaigns in general. Powerful insights such as Local Insights from Facebook can be of immense value in this regard. These local insights can show you whether the right people in the right place are witnessing the right marketing content at the right time or not.
As these stats cater to all the verticals of a fool-proof hyperlocal marketing strategy, they can help you in the best possible manner. What makes them a reliable source to boost sales, is the fact that they are actionable. You can find exact numbers, figure out exact trends, and modify or improve your marketing campaigns accordingly. Facebook Local Awareness Ads are yet another powerful tool that can help you improve local marketing.
Takeaway:

Local Awareness Ads and Local Insights can offer you the best impressions about your local customers. They can also help you in deciding the credibility and efficacy of your local marketing campaigns.
Brands Using Hyperlocal Marketing – A Brilliant Example to Follow
Loacker is a reputed Italian company specializing in cream wafers and chocolate. To cater to the millennial foodies' cluster, the brand opted for in-store marketing and refined the products as per the local taste preferences, i.e. lemon for the East Coast, and dark chocolate for the West Coast. The brand also worked in association with Zulily for limited-run campaigns such as the back-to-school campaign in which a free product was put in every shipment box of Zulily.
This is an excellent way to cater to segregated customer clusters where segregation is done based on different criteria.
Take a look at the diagrammatic representation of various customer segmentation parameters.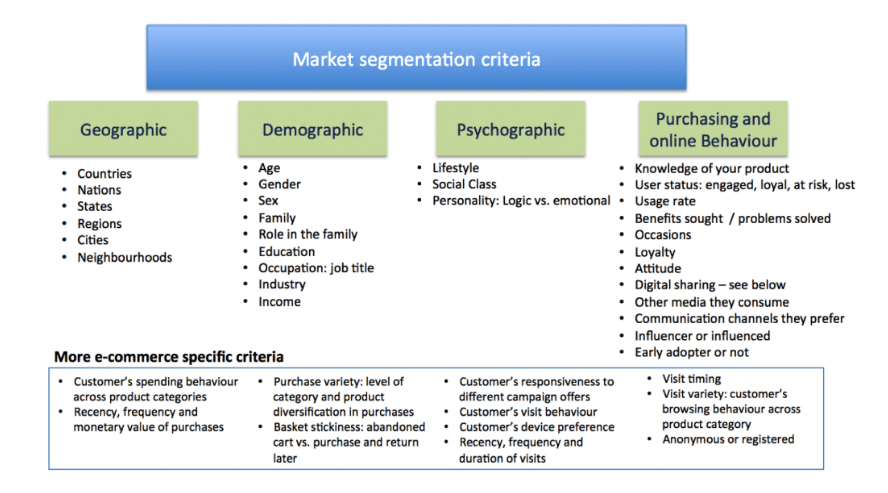 Still Thinking Global? Start Thinking Local
Offering highly personalized customer experiences is a sure-shot way of achieving excellence in customer service, which translates to better sales, better revenues, and a future-ready business model. Customer support is very important key for any business, so choosing best customer service for business And, hyperlocal marketing does an impeccable job to make your business perfectly able to do so. If you are still thinking global, start thinking local and give your business the right pair of wings to fly.
We hope these strategies offer thoughtful takeaways to the readers and help them take the first step towards being a hyperlocal brand.
Thanks for reading!