Access to funding coupled with ongoing wise money management is arguably the most critical aspect of business ownership. After all, without continuous access to capital, the wheels can't turn effectively in your business.
This is especially true in today's financial technology innovation and digitization of assets. For instance, as customers ask if they can pay for their order with Bitcoin, it becomes increasingly clear that the landscape has changed. However, staying current with new technologies and data security is no longer in the "nice to have" category. Therefore, every business owner needs to remain sharp and well-informed.
But where should you start? The finance publications listed below are excellent places to start, but the publication that works best for you will vary depending on your industry and level of expertise. No one can keep up with everything related to finance, so pick and choose the aspects of finance that matter most to you and subscribe as appropriate.
Table of Contents
A Brief Review of Each Publication:
1. Wall Street Journal: Widely acknowledged to be at the top of its game, the WSJ provides the latest news articles surrounding business and finance.
2. ReadWrite: An accessible, easy-to-read publication if you want to learn everything you need about financial technology (a.k.a. fintech, for example).
3. Kiplinger Magazine-USA: This is a great place to start if you're looking for a trusted source for business forecasting.
4. MarketWatch: If you're looking for business finance news, MarketWatch's got it.
5. Due: A simple, informative, and user-friendly blog for anyone wanting to plan well for their retirement.
6. Reuters: Reuters has established itself as a reliable news source to keep you informed about news events that can impact your finances.
7. Financial Times: If you are looking for financial analysis, the Financial Times synthesizes world events and makes them understandable to a broad audience.
8. The Street: Certainly a top-notch publication for sifting through news regarding investing and other current financial events, The Street enjoys an excellent reputation for accuracy.
9. Bloomberg Markets: This is your publication if you need to stay updated about current market trends.
10. CNN Business/Money: Similarly, this publication from CNN offers actionable insights for those interested in improving their finances.
11. Money Magazine: An inspiring publication to check out, especially if you want to accomplish personal financial goals by learning how others have succeeded.
Continued
12. CNBC: If you're looking for unique features to stay up-to-date about the financial climate worldwide, this is an excellent publication.
13. Barron's Magazine: Barron's is over a hundred years old and a trusted resource for seasoned investors.
14. Forbes: One of the more prominent financial publications, you can always find reliable financial information, profiles, and insights to help you succeed at Forbes.
15. Killer Startups: This is a helpful resource for entrepreneurs who want to constantly improve their finances as they launch and support newer business endeavors.
16. The Economist: The best publication to stay informed about the global financial climate.
17. Fortune: Millions trust this publication. And, it serves as an entry point for those who want to learn about a wide array of business and finance topics.
18. Investopedia: This publication is an excellent resource for investment market newcomers.
What Makes A Good Finance Publication?
To be worth the time and effort it takes to subscribe and regularly review finance publications, they should help the reader become more financially literate.
But, which publications work best can look different for everyone. Whether that's improving your finances, starting a business, or making sure your current business's financials are correct, each publication should cater to your individual needs.
Characteristics of a Quality Finance Publication
In our opinion, a good finance publication should certainly hit all three of these marks.
1. Reliable
Finance can be a tricky subject. Therefore, you want to ensure that your publication is correct, reliable, and dependable. The last thing you need is to be led astray.
2. Current
Meanwhile, each publication should provide the most relevant information to inform readers to make the best financial decision. So, look for date stamps on articles as a starting point. Likewise, there are bonus points if the publication goes back and updates stories as they develop.
3. Easy to Use
Above all, each website should be easy for the reader to navigate. But, it should not take the reader ages to find the information they seek. In short, you are using these resources to learn about finance, not learn how to use someone else's website through trial and error.
The Top Finance Publications Reviewed
Best publication for understanding how the headlines impact the world of finance.
Widely considered one of the top publications in the world of finance, the WSJ provides the most current articles regarding business and financial news. Therefore, you can find information on the economy, stock market, and financial services.
Great for those who need a quick overview of financial trends and tech.
This publication is a hub for everything business, tech, and financial news. So, you can check it out to find the latest fintech news to stay in the know about your financial future. Furthermore, if you're looking for the newest information about tech-oriented finance, give ReadWrite a view.

Kiplinger is best for the individual seeking tools, tips, and finance predictions.
This publication offers its readers personal finance news as well as trusted business forecasting. Readers can also access several money management tools, calculators, infographics, etc. In addition to that, you can get advice on taxes, retirement, investing, wealth creation, and more.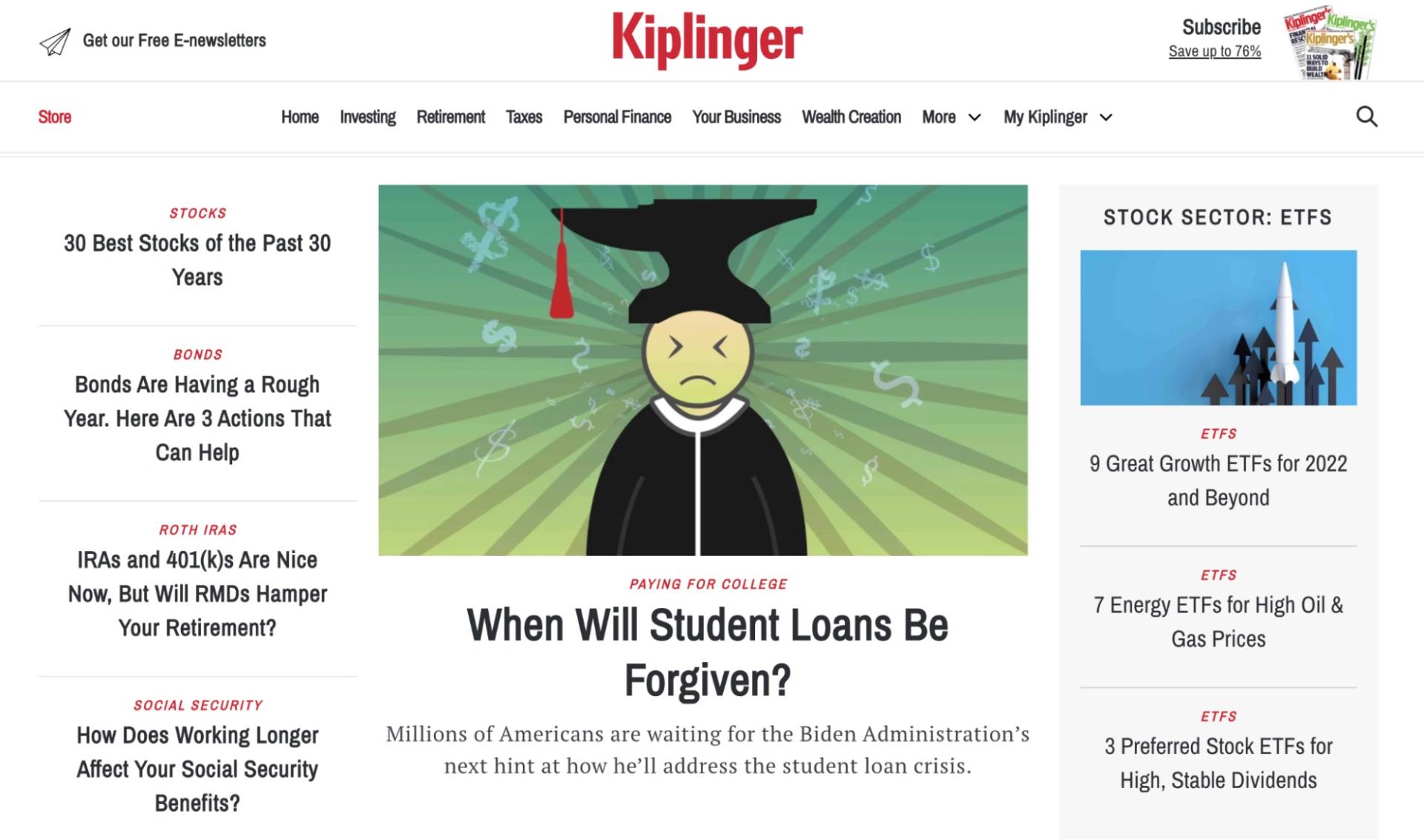 Investors who want to stay current on trends affecting stocks and investments.
MarketWatch is a top provider for everything business finance-related. For example, you can find information about business news, stock market updates, investment tools/data, and personal finance. As a result, the MarketWatch stock screener is a popular feature among readers.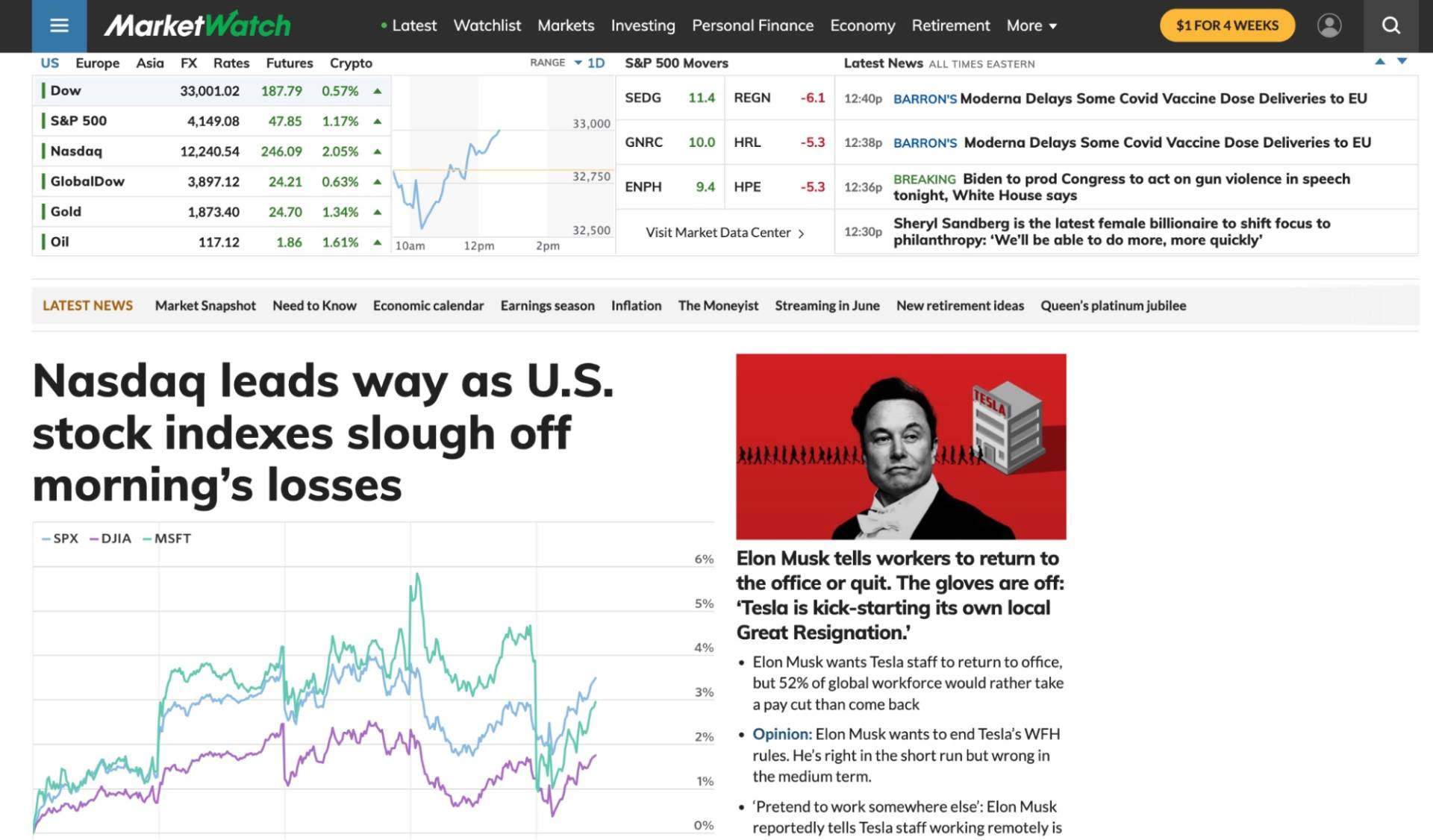 Retirement planning resource available to help people retire with financial security.
Overall, Due is a trusted resource offering daily insights on retirement, annuities, personal finances, money management, and more. Additionally, every article published there is reviewed and fact-checked by members of their Expert Review Board.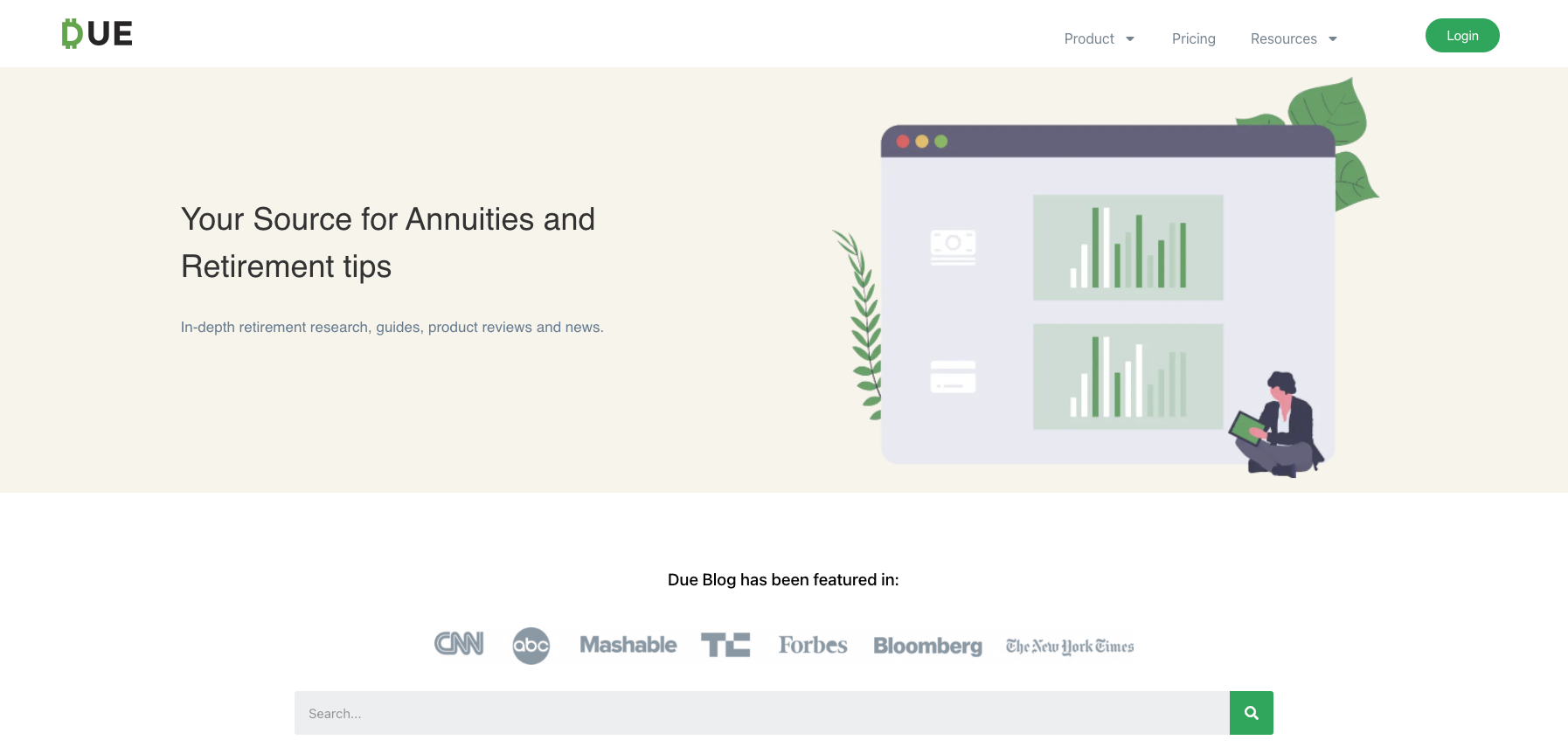 Reuters enjoys a well-earned reputation for its commitment to accuracy.
This publication has certainly been a highly trusted finance publication for years. Additionally, reuters provides information about investing, business, stock market, etc. You can also find a plethora of personal financial advice. Consequently, this is an excellent publication for those who want the most accurate information from a trusted pub every time.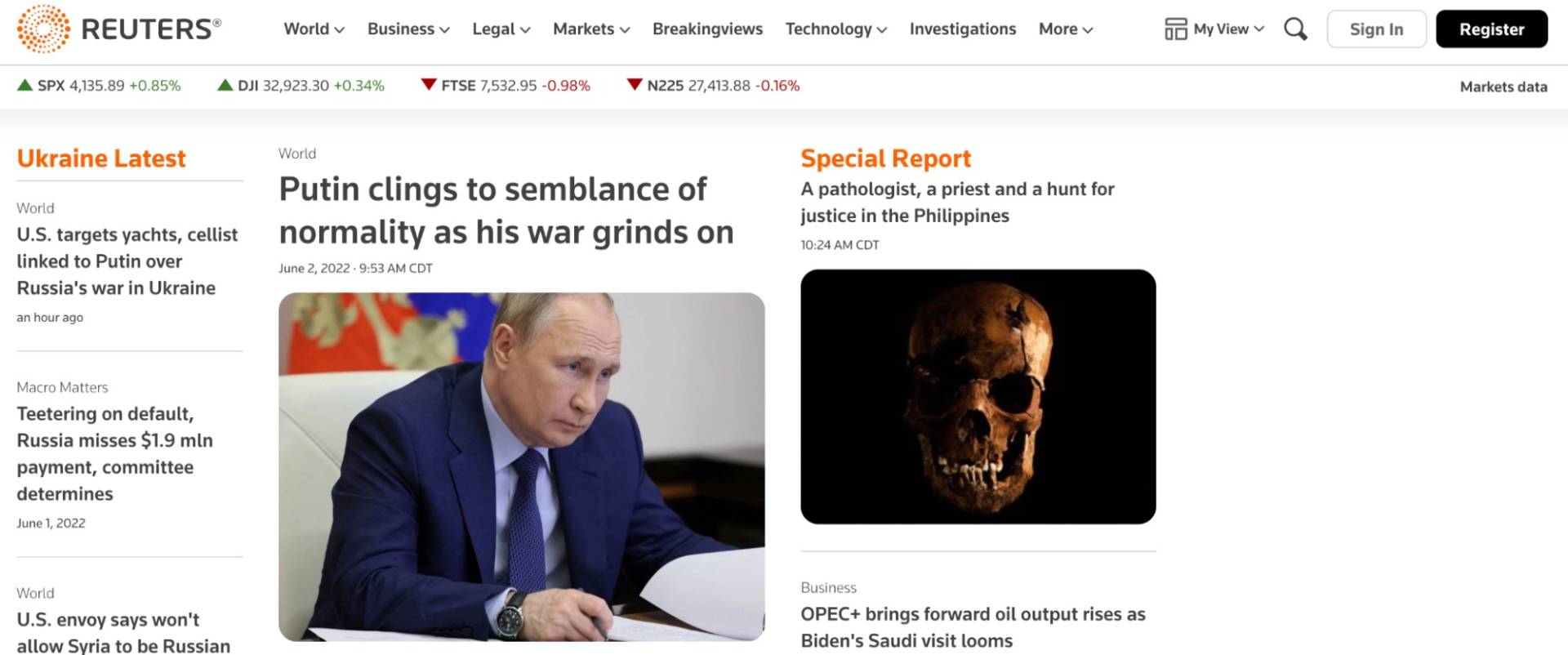 News related directly to finance gets its best summary and analysis here.
Financial Times produces content around financial news, data, analytics, economic news, etc. You can also find articles on financial analysis. This publication is just for finance-related news versus other publications on this list that cater to different categories, so you know finance news is their specialty.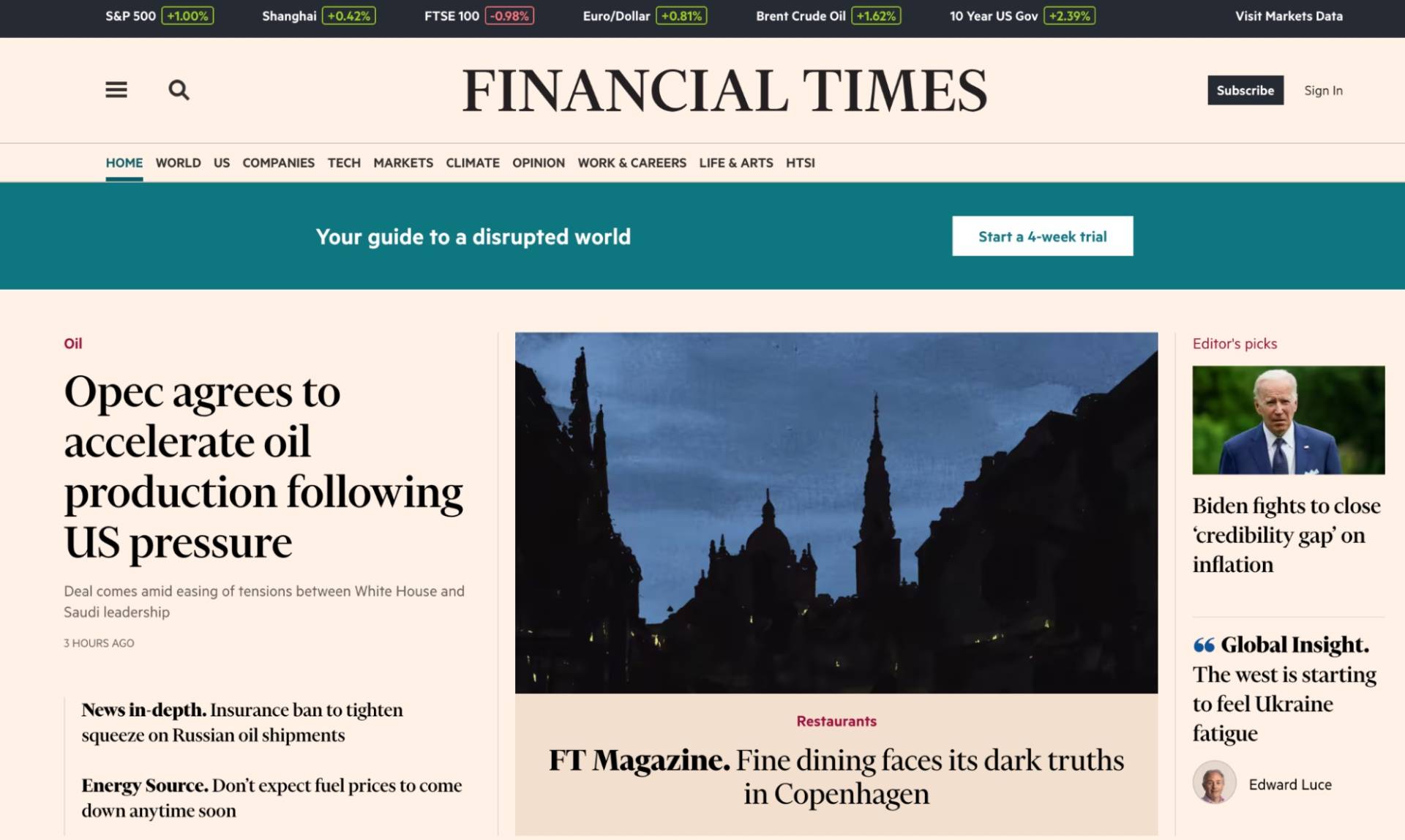 A great resource for investors just starting out or well-seasoned.
This publication focuses mainly on the news related to investing, current events, and opinion pieces. Additionally, The Street also offers paid services to provide analysis of existing markets and stock recommendations typically reserved for advanced investors. As a result, this is an excellent publication for all investor types, both new and well-seasoned.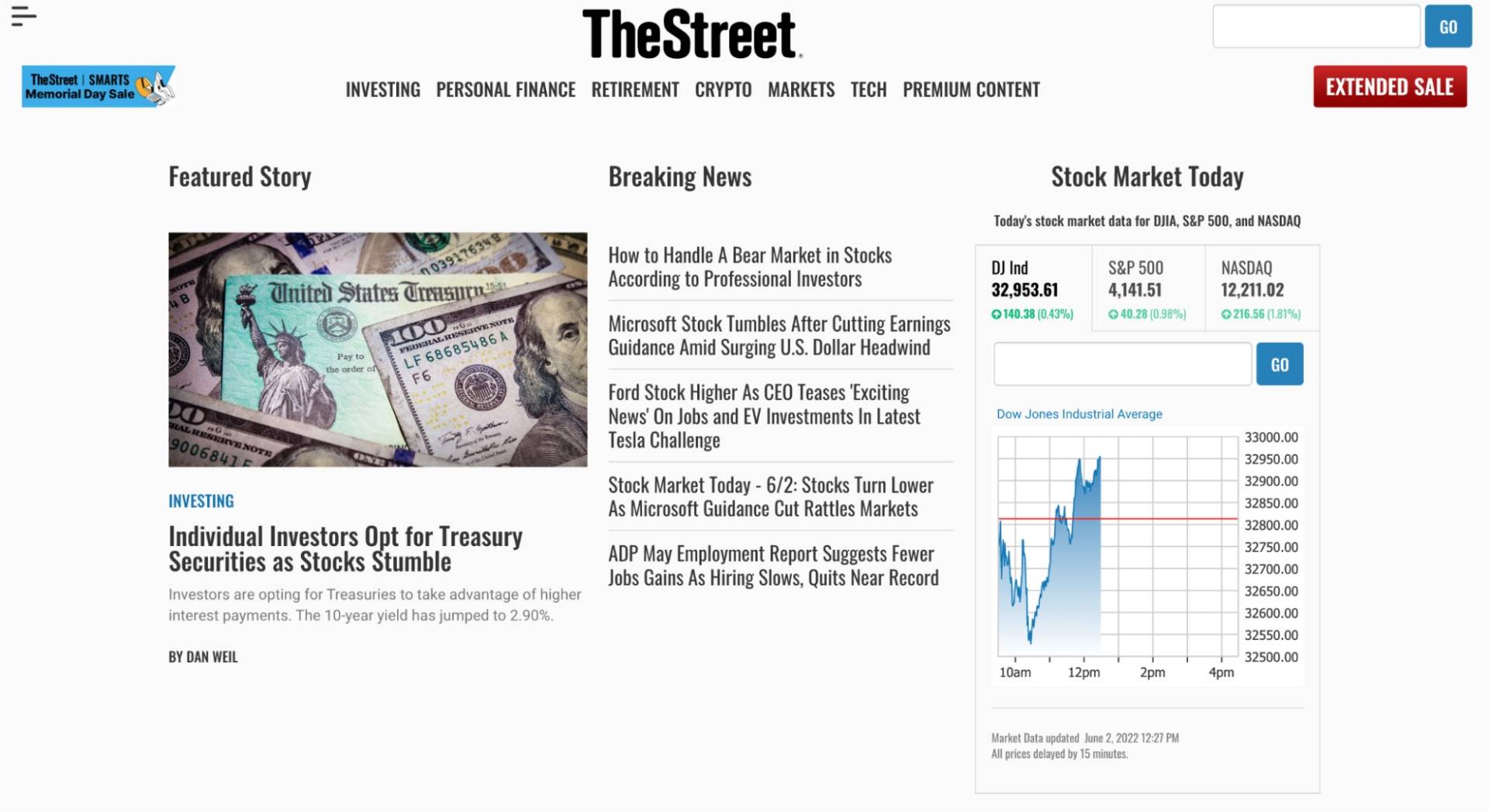 Bloomberg specializes in finance-related trends, opinion pieces, and video content.
An influential publication, Bloomberg Markets covers the latest market trends, business stories, and opinion articles. And, there's a wide variety of material available here. You can find video content as well as current financial news.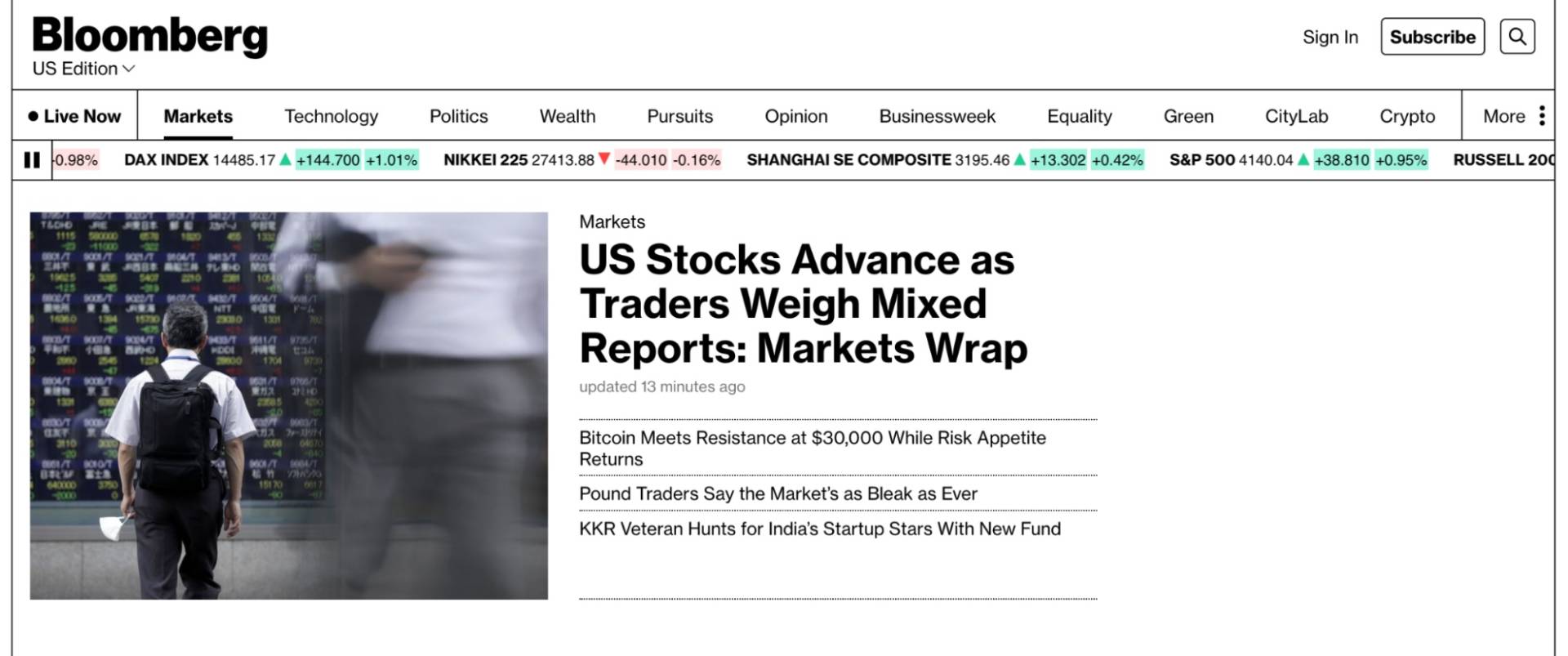 CNN Business dwarfs most competitors, with plenty of accessible finance information.
Meanwhile, as one of the larger financial news websites, CNN Business is a reader's go-to place for information that could affect your finances. So, you can find plenty of information about tech, stocks, and financial headlines.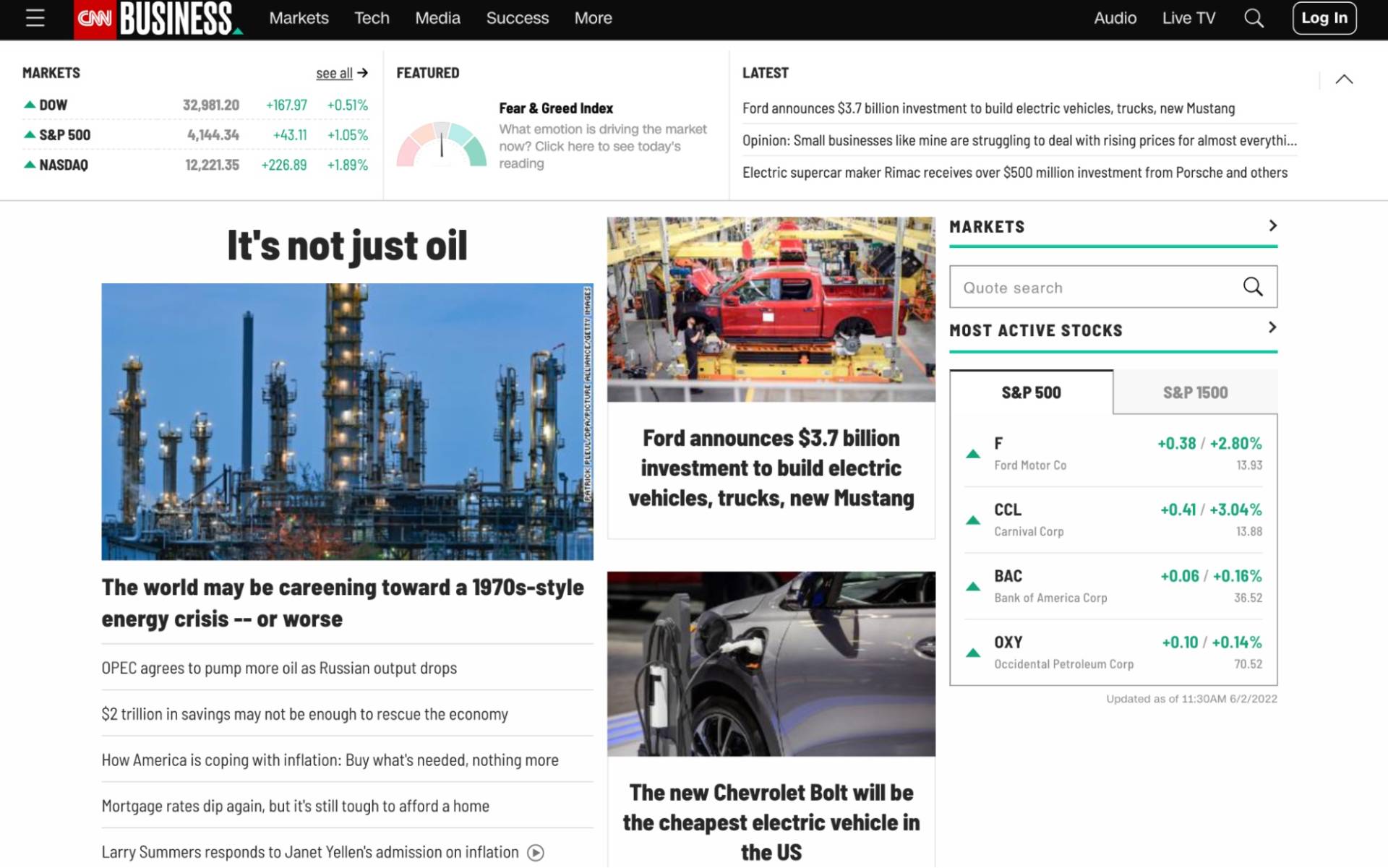 Money is a terrific resource for those committed to learning more about finance.
Money's primary goal is to educate readers to help them accomplish their personal financial goals. This includes savings, real estate, spending, investments, etc.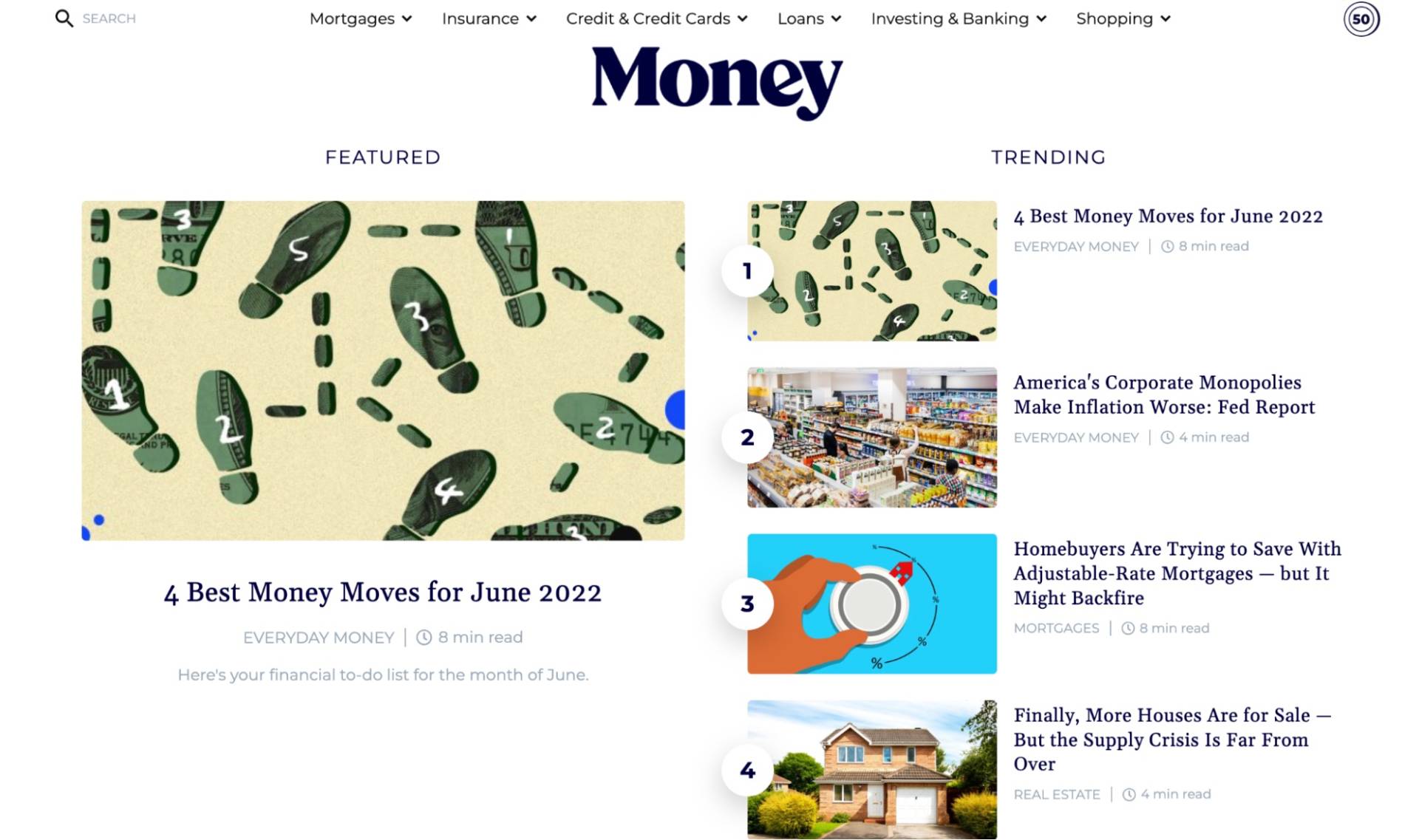 CNBC features real-time updates, a knowledgable newsroom, and expert opinion pieces.
This publication provides business and financial news articles and is a widely popular publication. They also feature a live stream that updates coverage about financial markets in real-time. Moreover, CNBC has critical features, including a business newsroom, expert guest columns, visual stories, etc.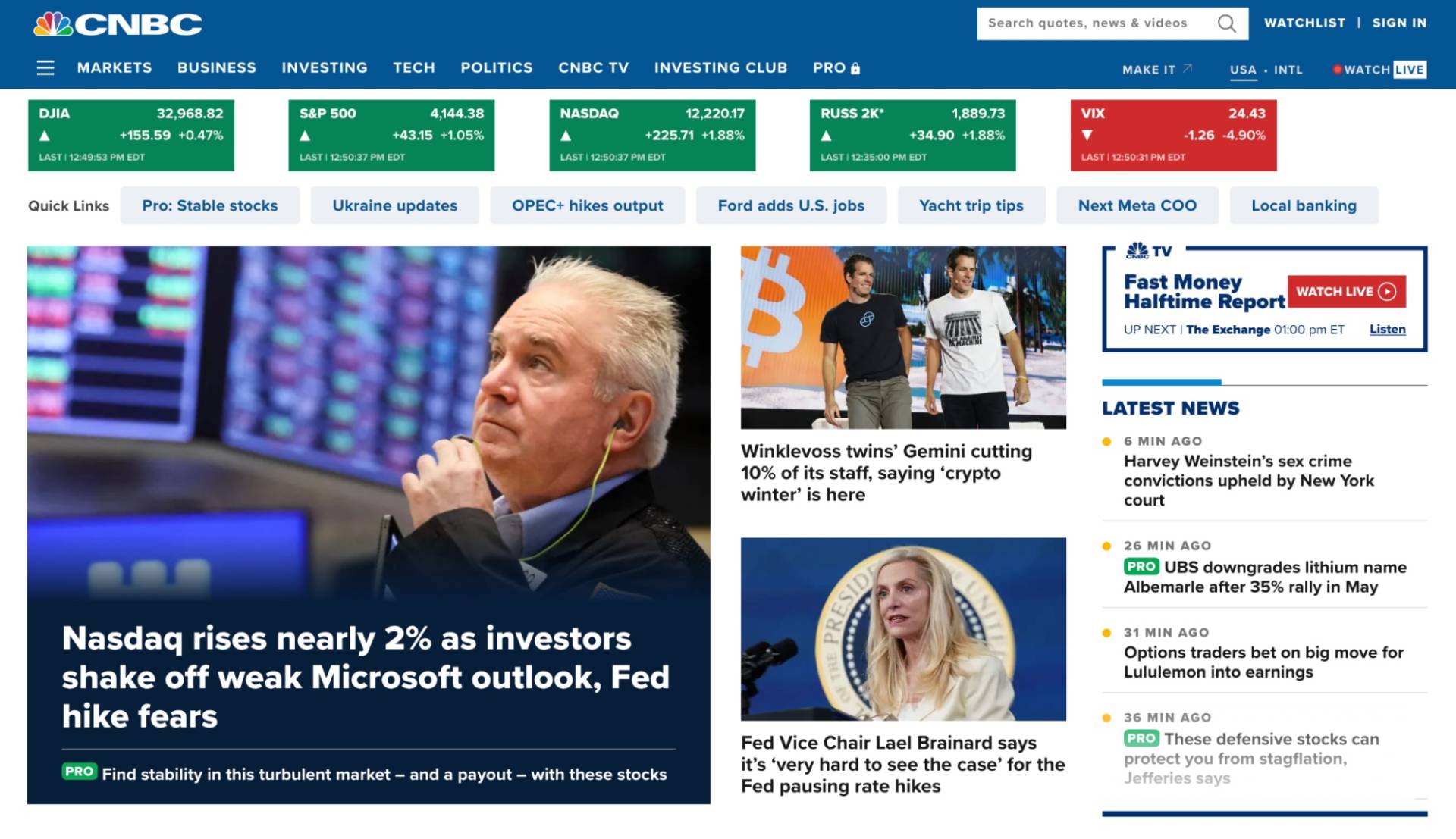 Barron's serves the more-seasoned investor with stock picks, investments, and policy.
For over 100 years, Barron's has been one of the most respected finance publications, above all. While most of the articles require readers to understand the basics of financial markets, you can find articles about personal finance, investing, economy, policy, and Barron's stock picks.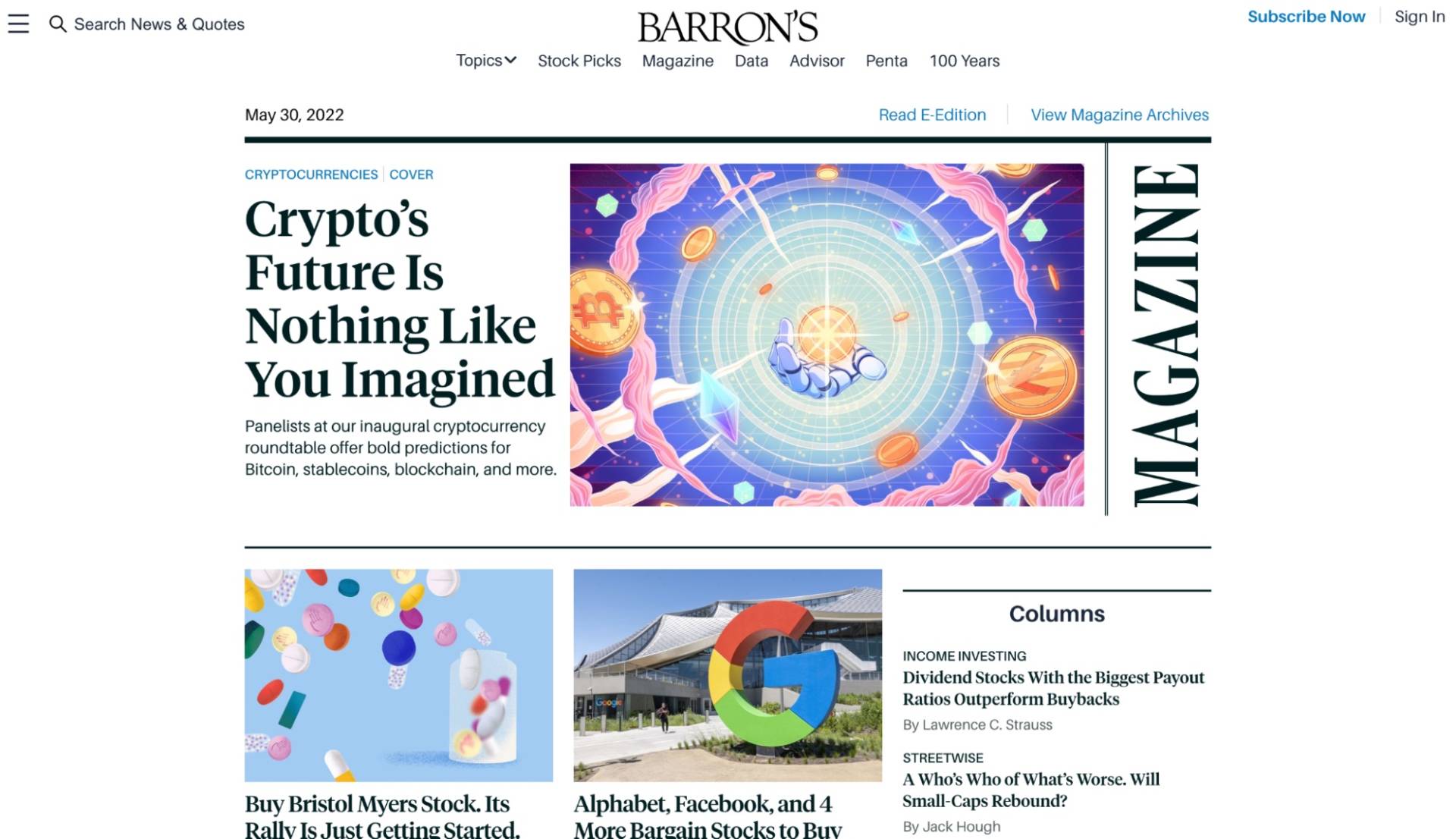 Forbes helps readers learn from other success stories as they recount finance strategy.
In the same vein, this publication is considered a top resource for financial updates and news. Additionally, on Forbes, you can always find trusted and reliable information. Moreover, Forbes regularly features entrepreneurial profiles that provide insight into tactics and strategies that have proven successful for others.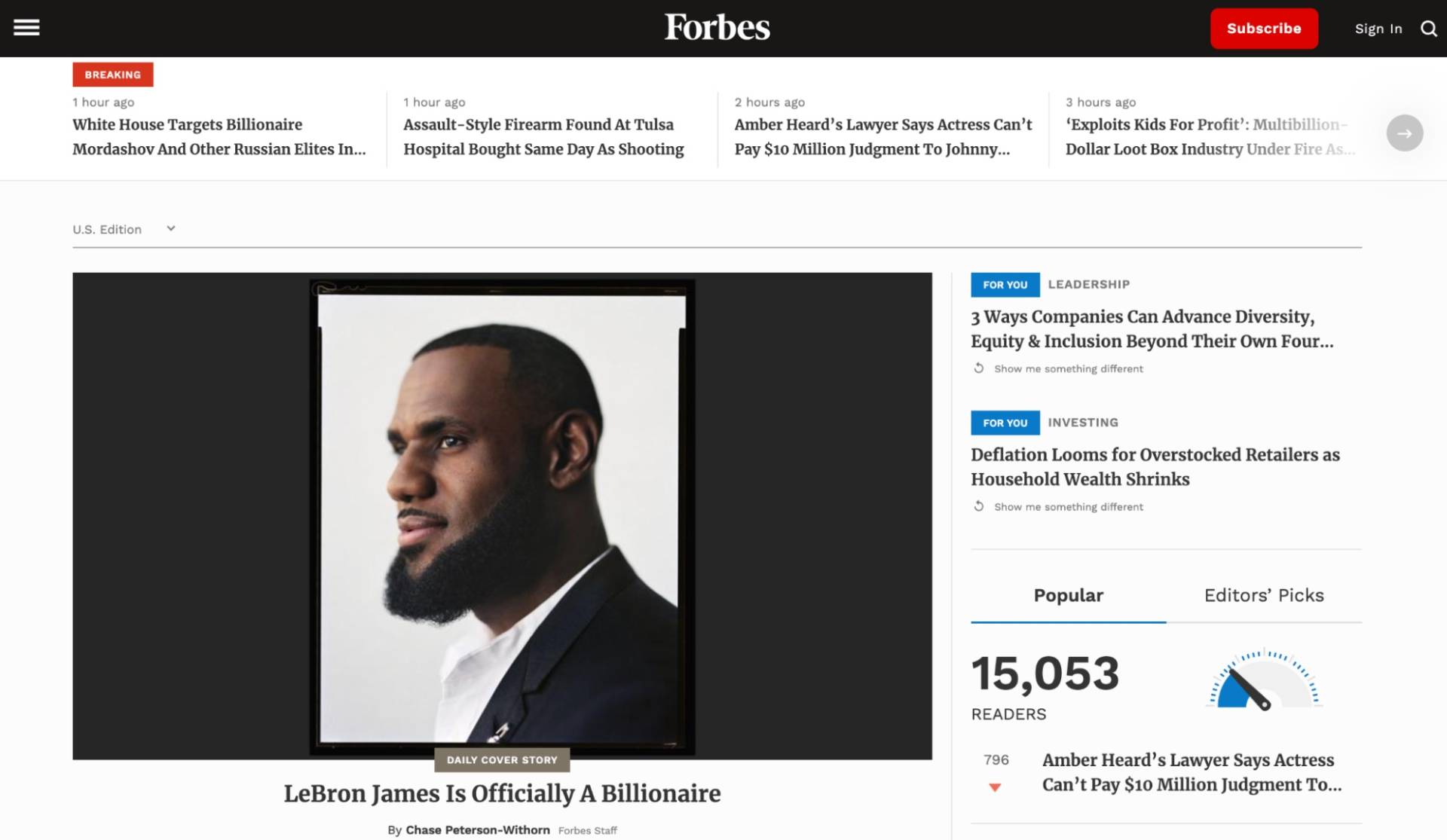 If you have a budding entrepreneurial spirit, Killer Startups is a great place to start out.
Firstly, being targeted toward entrepreneurs, Killer Startups provides all the information you need to be financially secure, personally and professionally. Secondly, articles are targeted at entrepreneurial spirits, especially those somewhat new to startups.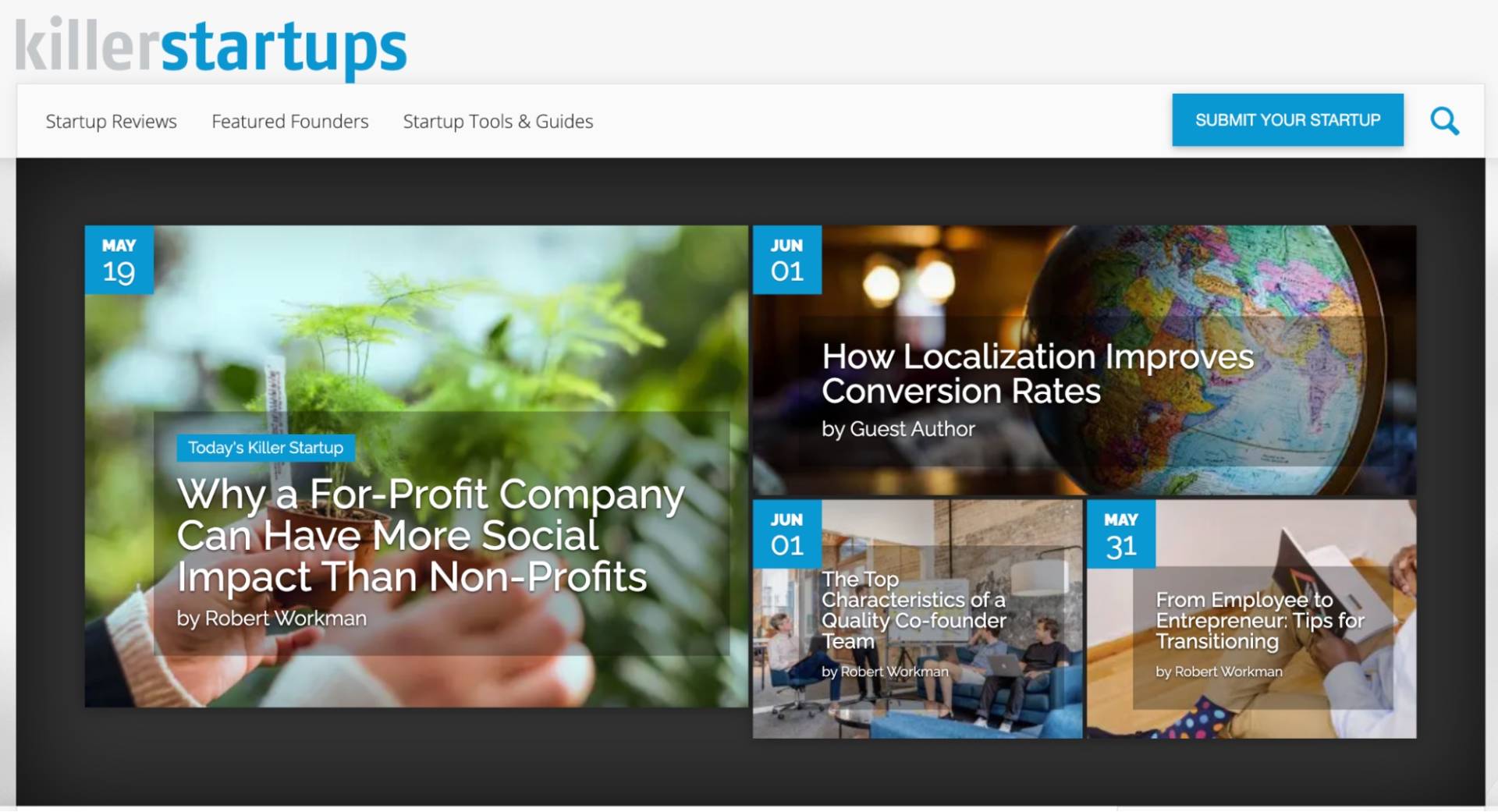 With its global reach, The Economist offers insight into an increasingly intertwined world.
If you're looking for financial news from all over the world, you're certainly in the right place. The Economist covers economic stories from across the globe to inform its readers of the entire financial market, not just current events but also how they reverberate across world markets.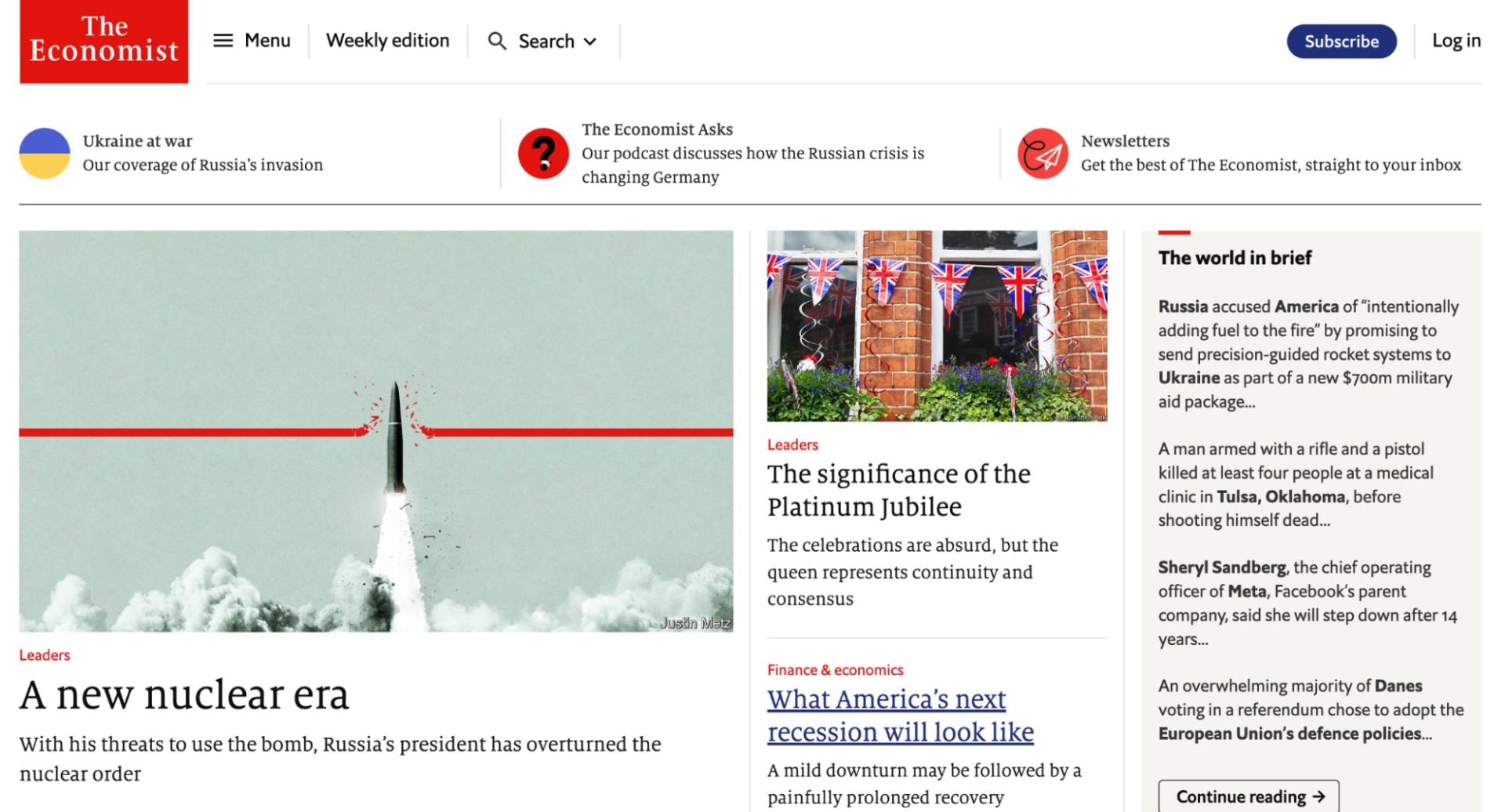 Fortune offers its readers actionable insights to help them succeed financially.
Most importantly, known for its "Fortune 500" list, Fortune covers a wide range of business and finance news. Additionally, you can find a newsletter and podcast to stay informed in various ways. Fortune features both actionable insights and examples of successful business strategies.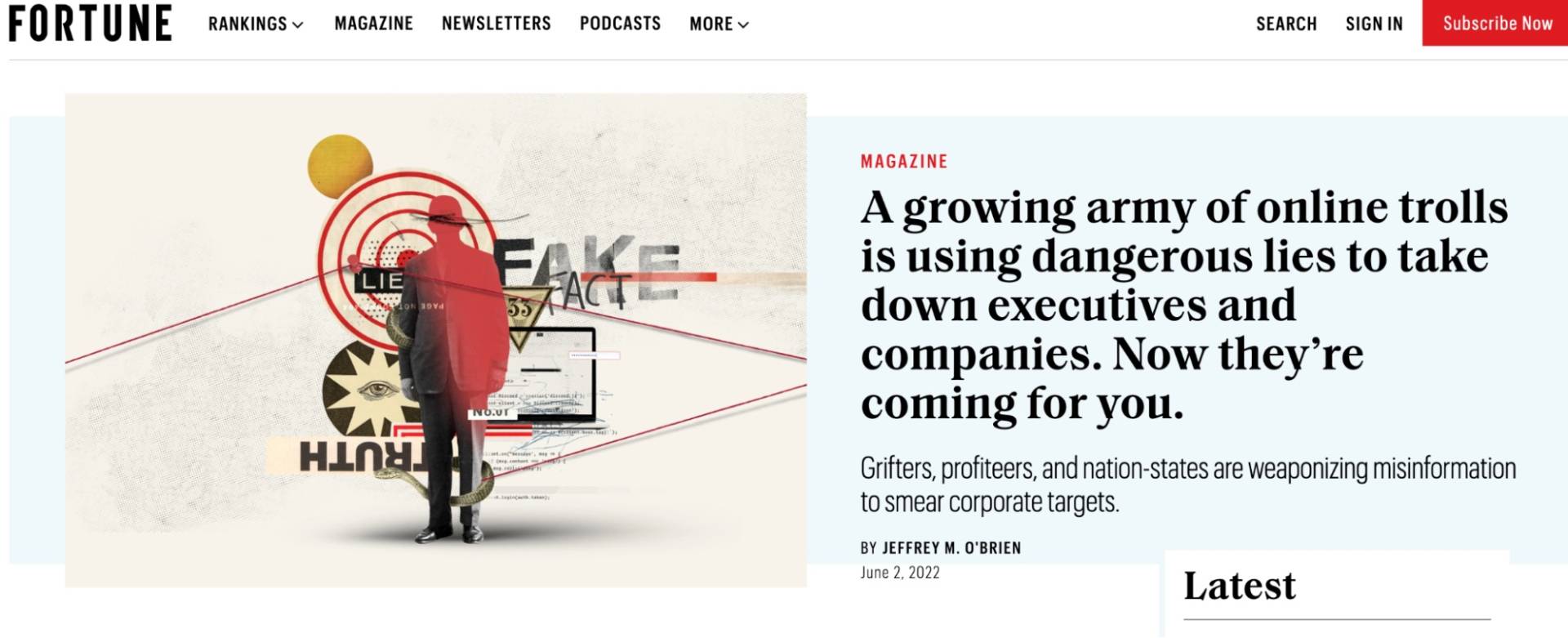 Investment can be tough for the newcomer, making Investopedia a great landing zone.
In short, Investopedia is a go-to for those looking to educate themselves on the investing market. Above all, they have an education section where newcomers can learn about the investing world, making it an excellent place for newcomers to dig in and learn.
Looking for other publication, here are a few to pay attention too: