There is no any doubt that social media is now an integral part of our daily lives.
As the use of social media is witnessing exponential growth, so is the number of companies using social media platforms to bolster the growth of their brands and services.
But the issue is not as simple as it appears.
Your target audience is spread across numerous social media platforms.
So, it is no wonder that the attention of your potential customers is split across numerous social media networks.
This is making engagement a veritable challenge.
One answer is to develop third party applications and tools to address this conundrum of reaching out to the target audience.
Without proper tools, social media is an overwhelming space.
If you are a marketer, you need to engage with followers, add value to contents, and continuously rake in new customers.
So which are the best tools marketers must use for SMO or Social Media Optimization?
Before we list the tools, it is important to get an idea as to which features these tools must have.
It is not possible to make an exhaustive list because strategies evolve over time. In any case, here are a few features SMO tools must have.
Scheduling tools – A tool that allows you to glance at your entire calendar content at one go. After all, you do need to know the best time to post on social media.
Queuing tools – It allows you to pass data using an interface to a managed queue. This way you can share posts that have lapse in content to particular audiences.
Geo-targeting tools – Smart marketing gurus know that each campaign is suitable only for certain geographical locations.
URL tracking – These tools help you to monitor and optimize all of your campaign links in one go so that you can bolster your conversion rate.
With the above in mind, here is a representative list of top 15 social media tools.
1. BuzzSumo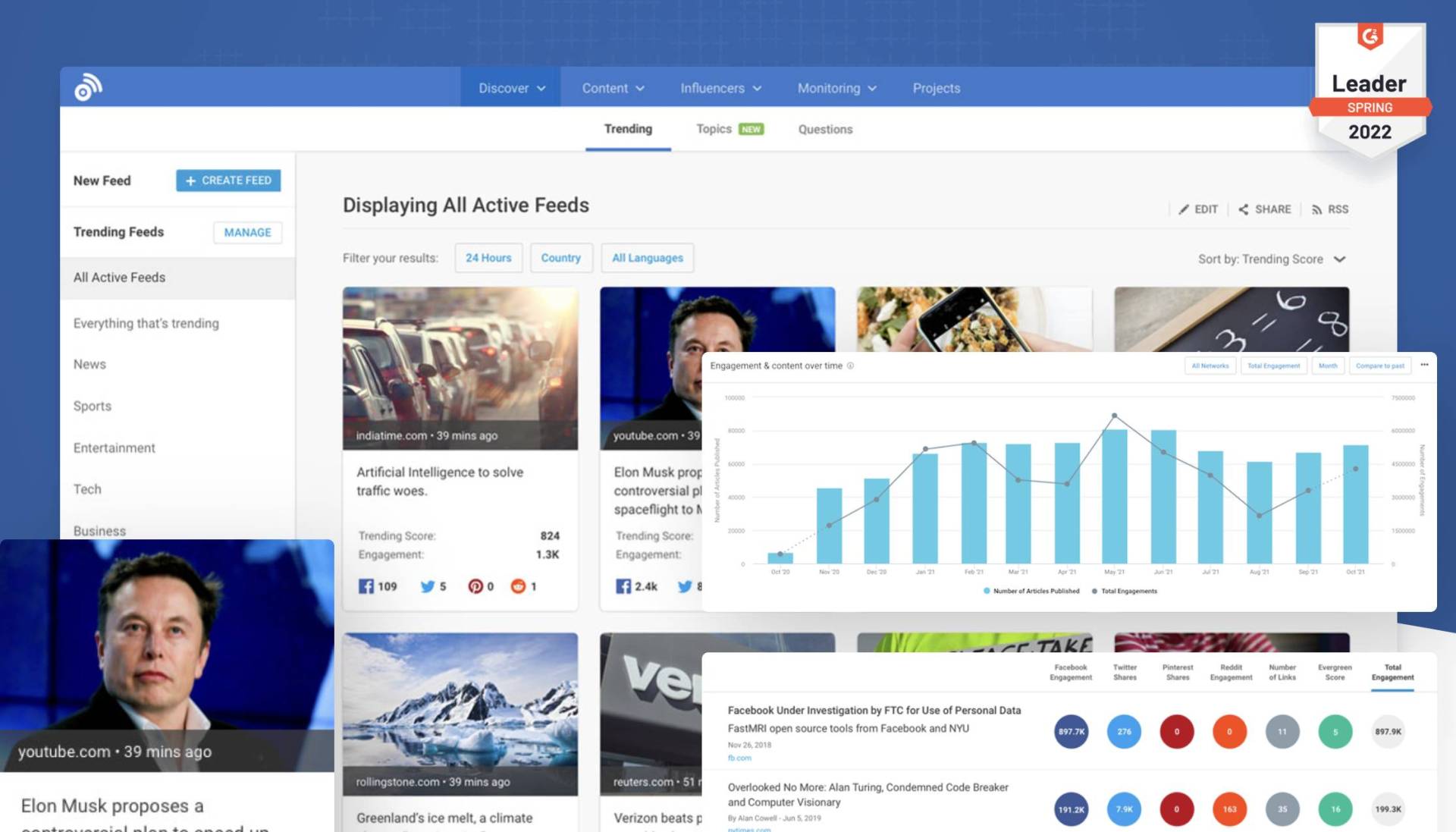 This is the perfect tool to dissect your rivals, understand your target audience, and locate the content in your niche that is likely to get the most viewing.
Content, we all know, is a vital part of any digital marketing strategy. Marketers make use of content to entertain, educate, persuade, or convert visitors.
BuzzSumo is among the top social media analytical tools that are driven by in-house powerful social media search engines.
This tool helps marketers find content aligned with their campaigning needs.
And, importantly, BuzzSumo gives you competitor alerts, which means it provides you with insights on which channels and resources your competition is using to reach out to their target audiences.
This app which offers a free trial has plans priced from $39 per month.
2. Hootsuite
This one is considered as one among the best social media tools available in the market.
This tool allows you to save time by – scheduling your posts, helping in content curation, getting reports on the impact of your social media efforts, and performing social media monitoring.
You can schedule and post updates to any page or profile on Google+, Facebook, Twitter, and other platforms from one location.
It is user friendly. After you sign up, you are offered a dashboard with tabs allowing you to organize all the profiles you are connected to.
It offers a free plan, which is ideal for people who want to deal with multiple networks, plan their content, and engage with their audiences.
It has other plans with additional features that are priced per month but billed yearly.
With Premium accounts, you get many options.
3. Buffer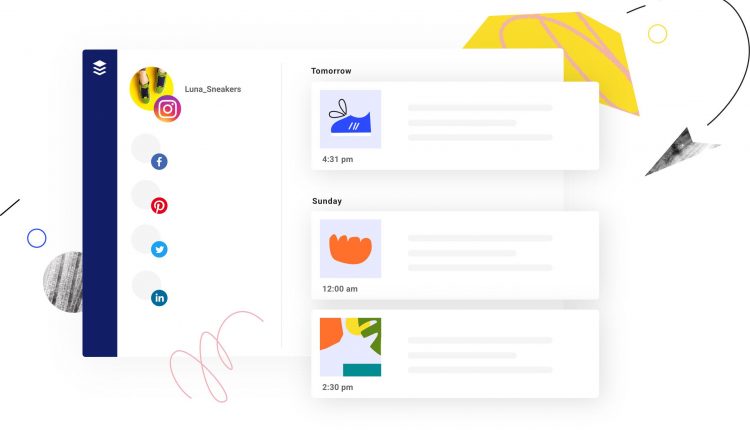 With more than 3 million people using Buffer, this surely is among the top 'social media management tools'.
A great thing about Buffer is it offers tools for a small time marketer as well as for a large agency.
The chief plus point of Buffer is its capability to schedule your content across several networks for any time slot in the future on the basis of how you decide.
The app is compatible with the three platforms; Browser, Mobile, and Newsreader.
Its Pro plan comes with a monthly price of $15, Premium with $65, and Business with $99.
It also offers consumers a 7 day free trial.
But here is a bright side for consumers.
This social media management platform allows consumers to have a free account to manage one Facebook page or profile, one Twitter, and one LinkedIn account with up to 10 updates.
4. Animoto
The growing popularity of videos should give you an idea why audiences prefer videos to digest content.
It is a wonderful tool for creating short videos to make quick announcements on social media. The templates are professionally structured and user-friendly to customize.
A good thing about this tool is that you can add text all the way through your video – a clear advantage when you want video campaigns without sound.
Animoto is popular among businesspersons, professional photographers, schools, and real estate video makers.
The starting price of this app is $8 per month billed annually. The deployment is via Cloud, SaaS, and the web.
For mobiles, it is via Android and iOS native.
5. Flipagram
Are you keen to create micro-sized 15 second videos specifically for mobiles?
Then, Flipagram is the answer for you. It allows you to create concise video–photo narratives set to music.
This simply means you can create slideshow style videos you can share.
A good feature of this app is you can add pictures from multiple locations, for example, from Twitter, Facebook, and Instagram.
Free downloads of this app are available on the web.
6. Feedly
It is a great tool to allow the web to work for you by arranging the content you depend on. It offers a fresh minimalistic reading experience optimized for efficiency.
The viewing experience is effortless and the content nippy to load.
Once you load, you can stay up to date with all the topics that matter to you.
You can discover insightful resources in major publications, blogs, YouTube channels, Tweets, and RSS feeds.
This news aggregator application is compatible with various web browsers and mobiles operating on iOS and Android.
Feedly has a free plan that has most of the features that people need. However, an upgrade, Feedly Pro, is available that costs $5 per month or $45 per year.  It has better search and security features.
7. GroundTruth
Geo targeting is all about identifying visitors' locations by taking the help of the IPs, Wi-Fi or GPS data.
Smart marketers test different campaigns and ideas by taking potential consumers' locations into account. This approach offers them interesting insights.
They have to match currency, evaluate local offers, and experiment with different languages.
In this regard, GroundTruth is a smart tool for businesses. This company is a global leader in location technology.
They have developed mobile platforms for audience targeting based on where they have been, and also offer insights about your customers with precise location analytics data.
Last year, this leading global technology platform that leverages location announced a new suite of performance based pricing models.
8. Google Social Analytics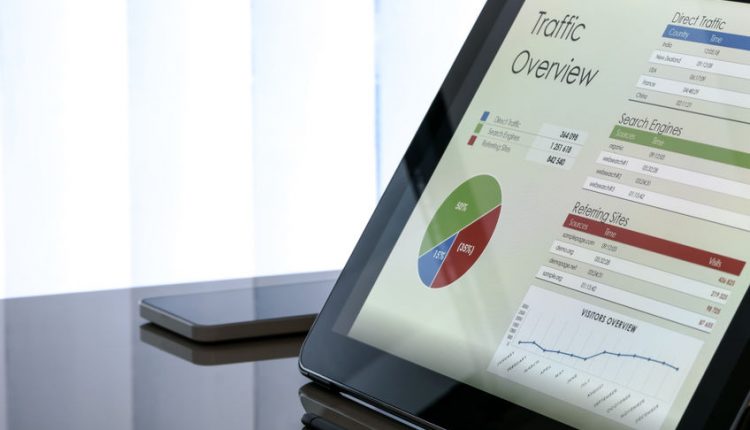 Google analytics is a brilliant approach to learn about your website visitors.
The advantages are plenty.
Get a consolidated figure of traffic on your website
Sum of leads converted
Demographic details of visitors
Name of websites your leads come from
9. Mention
This is a web based application that lets you track product mentions across blogs.
You can create a free plan and get one basic alert and 250 mentions. The upgraded plans are for a consideration but come with a free trial.
The good news is the tool now has new features and overhauls.
You get a geo-location view of brand mentions so that you have information on what your target audience is using and thinking about your brands.
10. SumAll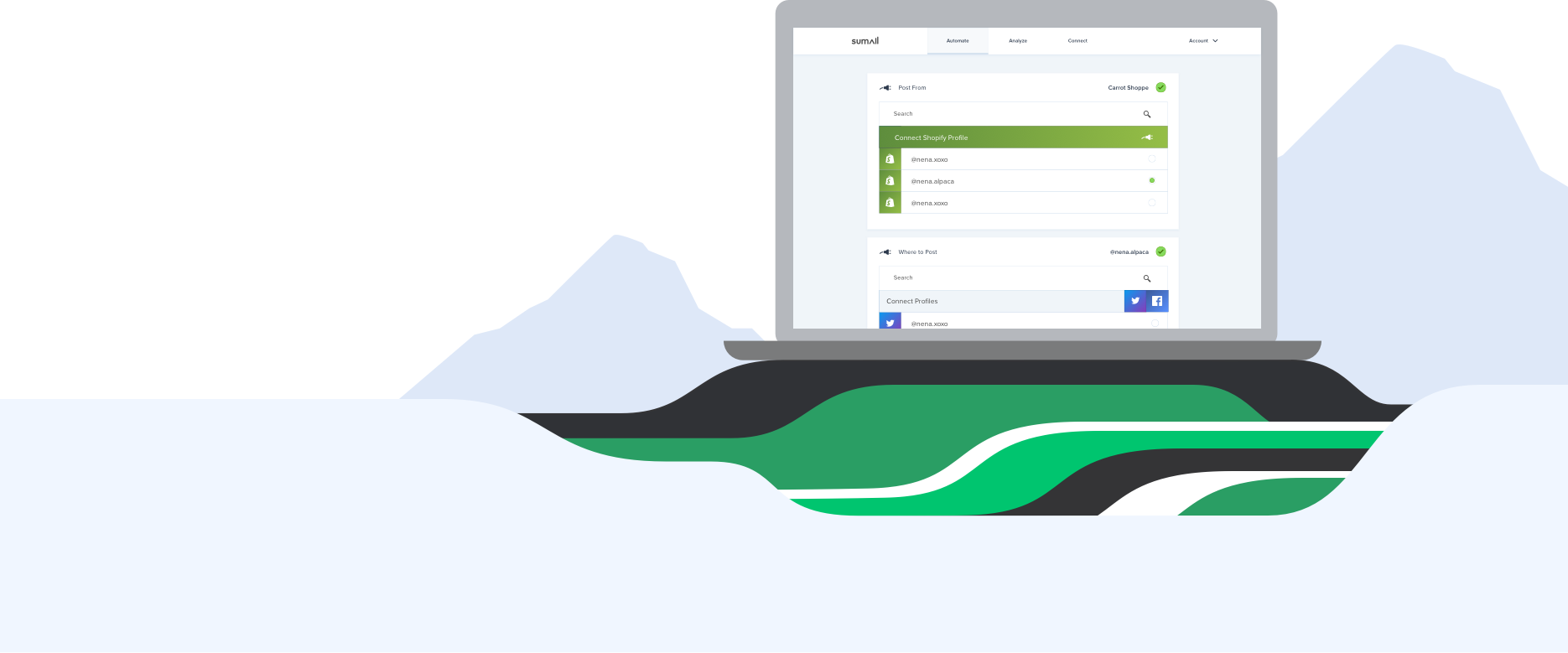 It is a free all-in-one reporting tool that integrates with numerous sites so that you get a holistic picture of your online presence.
This tool helps you grow your company by automating all of your social media and marketing efforts.
One interesting feature of SumAll is it provides you with a Twitter Audience Insights report that displays an outline of audience shifts, responsiveness, and quality.
In 2014, SumAll was chosen by Business Insider as one of the "10 Coolest New York Enterprise Startups Right Now".
Interestingly, it is a free app offering users unlimited automations, unlimited data, and unlimited platforms.
The company says this is so since it is still in its launch stage – building products for small businesses.
11. Tagboard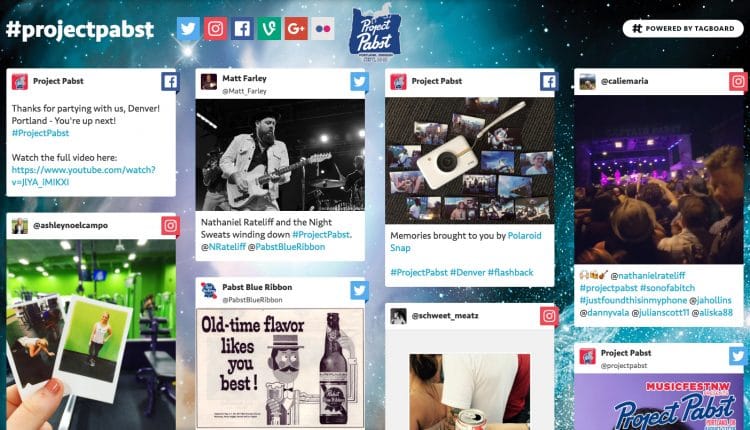 Identifying the right hashtags has a lot relevance to your business.
In the social monitoring and engagement space, hashtags allow you to find the conversation your target audience sticks on to.
It is even more advantageous if you can identify the hashtags of influencers.
One of the best tools for this task is Tagboard.
The job is simple enough. Visit the website
Just input the keywords you want to search in the relevant field and press enter.
From the results you can directly respond to mentions displayed.
Tagboard offers users 3 packages; Base, Premium & Custom
You need to contact the vendor to get prices.
Tagboard is a wonderful tool to feature your own preferred social media from across multiple networks.
12. Crowdbooster
It goes without saying that measuring results is an integral part of any marketing strategy.
Crowdbooster does exactly this.
It allows consumers to easily evaluate and optimize their social media campaigns. In other words, Crowdbooster provides users with real time data which helps them create precise reports and key performance metrics.
One compelling feature of Crowdbooster is it helps you find your most valued followers – this simply means you can get to know who your most ardent fan and retweeter is among thousands.
13. Brand24
Are you vainly spending plenty of hours every week trying to figure out what brand mentions you are getting – both favorable and bad?
If your answer is yes, then stop doing it on your own and get Brand24 to do it for you.
Brand24 provides you with real time information on what consumers are saying about your product/brand.
Brand24 is cloud hosted software that promises users an intelligent platform to track and identify people online who post observations about your brand.
As we all know, comments on social media are shared in quick time. Therefore, Brand24 is crafted for speed to capture those observations in real time. This will allow you to respond quickly to resolve issues on negative comments.
14. Tweroid
It is true you can tweet any time of the day.
After all, Twitter is open 24 x 7.  But is the audience listening to your tweets?
Yes, this is an answer most marketers want.
You can solve this problem with Tweroid. Now you can commence tweeting when others listen.
But is this really possible?
Yes. Unlike with Facebook, there is in fact a way you can get information on how many people are viewing your tweets.
And, Tweroid does it effectively. It is a Twitter analytics tool that is active when users are online.
This social media software offers you complete details of the most appropriate times to tweet.
Signing up for Tweroid is simple. All you need to do is grant the service permission to access your Twitter account.
However, keep in mind that the free version of Tweroid is limited to a 1000 followers only and allows you to generate a report once a month.
With Premium versions available at a price, these restrictions do not apply.
15. Nuzzle
How great it would be if you could create a newsfeed based on what your followers are reading.
No need to bother. Nuzzle will help you out.
From a business point of view, this allows you to be current with your industry and connect with the target audience.
Nuzzle boasts that it is the next-gen news monitoring and research software ideal for researchers, marketers, PR professionals, and businesses.
The New York Times and Time had rated Nuzzle as one of the best apps of the year 2016.
Nuzzle applications are available on both Apple App Play Store and the Google Play Store.
A word of advice
There are numerous widely used systems in each social media platform. It is your job to find out which system best fits your business needs. It is for this reason that you shouldn't unquestioningly go for the most hyped systems. Read reviews and take into account the factors that are essential for your business. It makes sense to go for a free trial (if offered) and also get answers to your queries from the maker.
A thorough research is indispensable if you want to land with the best social media management platform for your specific needs.