Introduction
As content marketers, we are all more or less familiar with the term 'content disruptors'. In short, content disruptors have, for better or for worse, turned traditional content conventions on their head.
Trends and technologies deemed disruptive by the industry have played a major role in propelling content into the future but, respectfully, they have also been the source of countless tension headaches.
We are only four months into 2018 but so far disruptors like video, AI, virtual reality and augmented reality have dominated the content sphere. When thousands of brands are investing in new tech and churning out new content at warp speed around you, it can be hard to stay on top.
However, with the advent of new disruptors root themselves in our industry, thought leaders have taken it upon themselves to calm the waters and reassure marketers that all hope is not lost.
The following individuals have broken content marketing boundaries, spearheaded new technology, and have taken the reins on new trends and made them their own. They have taken these disruptors and turned them into something magical but more importantly, they have shown us how to leverage this tech without skimping on authenticity and creativity.
They have positioned themselves at the forefront of content innovation by spearheading new content strategies, taking ownership of new trends, publishing impactful content, and delivering impassioned keynotes.
Thought leaders are arranged in random order.
Thought leaders were chosen based on the following criteria
Social media following/presence
Book/ebook writing credits
Keynote and workshop experience
Engagement with fans and other industry professionals
Experimentation with and adoption of new marketing trends and tech
Contently founder Shane Snow is an award-winning journalist, entrepreneur, and the acclaimed author of Smartcuts, The Storytelling Edge (2018), and the forthcoming Dream Teams (June 2018). Shane has been a revered advocate for authenticity and storytelling in content marketing and his work has been called 'insanely addicting' by GQ. Shane has a knack for simplifying complex topics and for enlightening audiences everywhere with his provocative and research heavy keynotes.
LinkedIn: https://www.linkedin.com/in/shanedsnow/
Also Read: Joe Lazauskas and Shane Snow's Book 'The Storytelling Edge' Now Available
2. Joe Lazauskas – Contently
Joe Lazauskas is a world renowned author, keynote speaker, journalist, native advertising expert and the Chief Content Strategist at Contently. He has delivered impassioned keynote speeches at marketing conferences all over the world and provides consulting to hundreds of Contently's enterprise clients. He is the author of two books including this year's The Storytelling Edge, three widely acclaimed and cited native advertising studies, and thousands of articles, podcasts, ebooks, videos, comics, and quizzes. Check out our interview with him here for some of his addictive insights.
LinkedIn: https://www.linkedin.com/in/joe-lazauskas-8b442026/
Also Read: Behind The Storytelling Edge: An Interview with Contently's Joe Lazauskas
Melanie Deziel uses her roots in journalism to create branded content that is both truthful and compelling. She has delivered dozens of keynotes all over the world promoting her belief that content doesn't have to be boring. During her time as a journalist for the New York Times, she wrote a collaborative branded piece with Netflix and Orange is the New Black entitled, Women Inmates. It became one of the most successful overall pieces of content that quarter.
LinkedIn: https://www.linkedin.com/in/melaniedeziel/
Allen Gannett is the CEO of TrackMaven and the author of The Creative Curve (June 2018). He is widely recognized startup innovator and most notably, he has made his mark as a thought leader in LinkedIn video pioneering. His video interviews, vlogs, updates, and lessons are engaging, informative, and unique. He has dedicated himself to making the world a more creative place and his articles about how to make authenticity a key part of content strategy have made waves.
LinkedIn: https://www.linkedin.com/in/allengannett/
5. Randy Frisch – Uberflip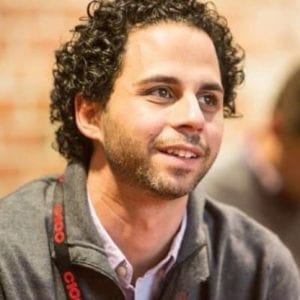 Randy Frisch is the Co-Founder, CMO, and President of Uberflip. His vision to great great customer experiences led to the development of Uberflips Content Hub Builder, making Uberflip the first Content Experience Platform. Randy has delivered numerous keynotes and conducted workshops at conferences all over the world. He is also the co-host of Content Pros – a Podcast produced with Jay Baer's team at Convince & Convert.
LinkedIn: https://www.linkedin.com/in/frischrandy/
6. Dusty DiMercurio – Autodesk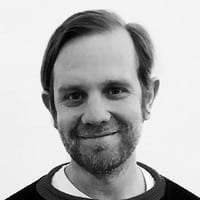 Dusty is the Director of Social Media and Content Marketing at Autodesk. He is an established B2B and B2C marketing professional and a sought after keynote speaker. His absorbing speech at Intelligent Content Conference 2018 was well received and he spoke strongly of the importance of creating context for content and building information modeling.
LinkedIn: https://www.linkedin.com/in/dustydimercurio/
Andy Crestodina is the founder of Orbit Media Studios and a content marketing leader and tactic pro. He has shared his addictive insights at conferences all over the country and has provided web strategy and advice to over 1000 business. Crestodina was named Forbes Top 10 Online Marketing Experts to Watch in 2015 Entrepreneur Magazine's Top 50 Marketing Influencer in 2016 and he is also the author of Content Chemistry: The Illustrated Handbook for Content Marketing.
LinkedIn: https://www.linkedin.com/in/andycrestodina/
Also Read: Winning the Content Marketing Race: An Interview with Andy Crestodina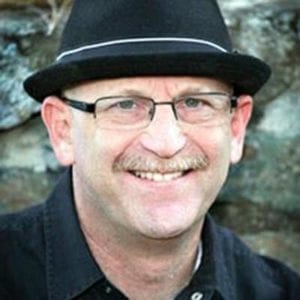 Barry Feldman is the founder/owner of Feldman Creative, a content marketing consultancy where Barry offers online marketing guidance to hundreds of companies. He is the author of The Road to Recognition and SEO Simplified for Short Attention Spans. He is the producer of Copywriting for Conversion online course and has written and designed numerous ebooks. Barry also shares co-hosting duties with Andy Crestodina on the Content Matters podcast. LinkedIn named him a social media and content marketing influencer and he has been recognized as a content marketing leader by Inc., Entrepreneur, CMI, and many more.
LinkedIn: https://www.linkedin.com/in/feldmancreative/
Also Read: How to Accelerate Your Content Marketing Success with Guest Blogging
Michael Brenner is a globally recognized content marketing strategist, author, and keynote speaker. He is the CEO of Marketing Insider Group, the bestselling author of "The Content Formula," and his work has been featured by The Economist, The Guardian, and Entrepreneur Magazine. In 2017 he was named a Top Business Speaker by The Huffington Post and a top CMO Influencer by Forbes. Michael delivers countless workshops and keynotes all over the globe and frequently keynotes Content Marketing World.
LinkedIn: https://www.linkedin.com/in/michaelbrenner/
Also Read: Content Marketing Trends, Tips, and Tricks From the Man Behind Marketing Insider Group: An Interview with Michael Brenner
Jay Baer is the founder of five multi-million dollar companies including Convince and Convert and he is the New York Times bestselling author of 'Youtility: Why Smart Marketing is About Help, Not Hype.' Baer has written four other critically acclaimed books and is a globally recognized keynote speaker, emcee, and thought leader.
He has brought his extensive knowledge and wit to conference giants like Content Marketing World and Social Media Marketing World. He has worked for the United Nations, Oracle, and dozens of other Fortune 500 companies. Baer is also the host of the Social Pros podcast, named best marketing podcast. In 2018, Jay Baer will release his sixth book entitled 'Talk Triggers' and will partner up with Uberflip and Randy Frisch to co-produce Conex: The Content Experience.
LinkedIn: https://www.linkedin.com/in/jaybaer/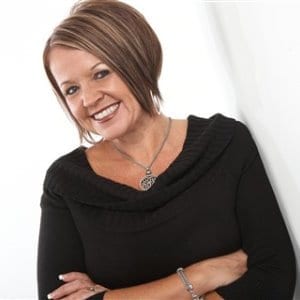 Pam Moore is the founder of Marketing Nutz. As an international keynote speaker, trainer, consultant, strategist, Forbes Top 10 Social Media Power Influencer, Pam helps business leaders and event organizers increase ROI. She is the creator and host of Zoom Factor Podcast, and she has provided consultancy to numerous big name brands including, Loreal, Adobe, GE, Sony, and Chic-Fil-A.
LinkedIn: https://www.linkedin.com/in/pmoore/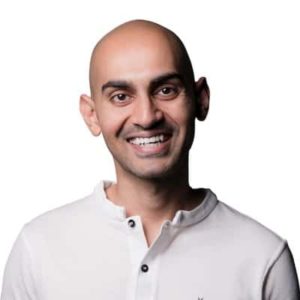 Neil Patel of Neil Patel Digital, is a Wall Street Journal Top Influencer, a Forbes Top 10 Online Marketer, and he was named a Top 100 Entrepreneur under the age of 30 by President Obama. Patel has written hundreds of articles, delivered countless keynotes, and frequently shares his insights using LinkedIn video. He offers consulting in SEO, internet marketing, and conversion optimization
LinkedIn: https://www.linkedin.com/in/neilkpatel/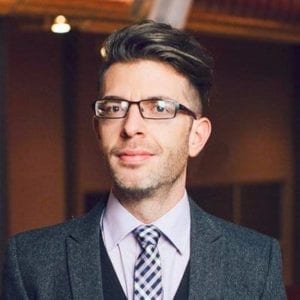 Aaron Orendorff is the Editor in Chief of Shopify Plus and a Forbes Top Ten B2B Content Marketer. He has contributed at Mashable, Entrepreneur, Huffington Post, Lifehacker, Inc., Fast Company, Business Insider, Success Magazine, The Next Web, Content Marketing Institute, Copyblogger, MarketingProfs, and many more. He delivers keynotes all over the country and he frequently shares content marketing tips, tricks, and tactics using LinkedIn video.
LinkedIn: https://www.linkedin.com/in/aaronorendorff/
14. Andrea Ames – Idyll Point Group
Andrea Ames is a keynote speaker, author, content leadership coach and content experience strategist. She is the CEO and Founder of Idyll Point Group and has written numerous journal and magazine articles and two award-winning technical books. In 2016 she was recognized as one of Top 25 Content Strategy Influencers by Mindtouch.
LinkedIn: https://www.linkedin.com/in/andreaames/
Andrea is the President and Lead Trainer at AgileSherpas and the author of 'Death of a Marketer.' She has delivered numerous national and international keynotes and workshops and has been named one of 50 Most Influential Women in Content Marketing, 60 Top Marketing Speakers to Rock Your Event, and 50 Top B2B Marketing Influencers. She explores the intersection of marketing and agility and has coached dozens of companies.
LinkedIn: https://www.linkedin.com/in/afryrear/
16. Cruce Saunders – Simple [A]
Cruce is the Founder and Principal at Simple [A] and the author of Content Engineering for a Multi-Channel World. He brings more than 20 years of experience focused on content delivery technology and intelligent content to clients and conference crowds all over the country. He speaks on multichannel marketing, content engineering, content asset valuation, intelligent content, machine learning, AI, cognitive systems, customer experience platforms, and digital maturity. His company, [A], operates in the US, Mexico, and Latin America and serves large corporations, governments, associations, NGOs and other complex institutions.
LinkedIn: https://www.linkedin.com/in/cruce/
Robert Rose is the Founder of The Content Advisory, the education and consulting group associated with the Content Marketing Institute, where he and his team help large enterprises evolve the use of owned media into powerful customer experiences. He has worked with more than 500 companies, including 15 of the Fortune 100. He's provided marketing advice and counsel for global brands such as Capital One, Dell, Ernst & Young, Hewlett Packard, Microsoft, Thomson Reuters, Abbott Laboratories, The Bill & Melinda Gates Foundation and UPS. Robert has written and co-written three books including Killing Marketing, Experiences: The Seventh Era of Marketing, and Managing Content Marketing. Robert is the former co-host of the podcast PNR's This Old Marketing, which was frequently rated as a top marketing podcast on iTunes.
LinkedIn: https://www.linkedin.com/in/robrose/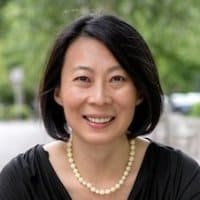 Pam is a B2B Marketing Consultant and a global marketing expert. Being in the corporate world for 20+ years and having held various positions from accounting and supply chain management to marketing, she has a holistic view of how a company runs. She thinks strategically and then translate the big picture into actionable plans & tactics. Her book, "Global Content Marketing" (McGraw Hill, 2014) is the first marketing book to offer a complete process to scale content around the world.
LinkedIn: https://www.linkedin.com/in/pamdidner/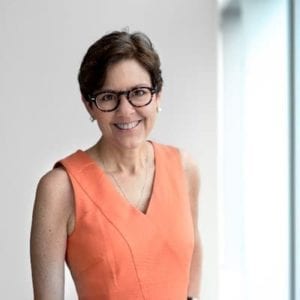 Ann Handley is a Wall Street Journal best-selling author, keynote speaker, content marketing thought leader, and the world's first Chief Content Officer. Handley speaks and writes about how you can rethink the way your business markets. She was cited in Forbes as the most influential woman in Social Media and recognized by ForbesWoman as one of the top 20 women bloggers. Ann is the Chief Content Officer of MarketingProfs and she delivers over 40 engaging keynote speeches a year. She is co-author of the best-selling book on content marketing, Content Rules: How to Create Killer Blogs, Podcasts, Videos, Ebooks, Webinars (and More) That Engage Customers and Ignite Your Business and her book, Everybody Writes: Your Go-To Guide to Creating Ridiculously Good Content (Wiley, 2014) is a Wall Street Journal bestseller. She currently has more than 350,000 followers on Twitter and writes about content, marketing and life at the highly entertaining AnnHandley.com.
LinkedIn: https://www.linkedin.com/in/annhandley/
Also Read: Content Marketing, Storytelling, and How to Find Everyday Inspiration: An Interview with Ann Handley
20. Ed Breault – Aprimo
Thought leader, Ed Breault, heads the global marketing team for Aprimo, a marketing software company that provides enterprise scale Marketing Operations solutions that deliver performance-driven campaigns across the marketing value chain. For 13 years, he has helped transform Aprimo from a start-up into a globally recognized and trusted marketing operations company. During his 15 years in the marketing industry, Ed has made significant contributions to the marketing operations business discipline as a whole and has worked with over 100 marketing organizations around the globe.
LinkedIn: https://www.linkedin.com/in/ed-breault-367b772/
Also Read: Aprimo, Idea Lab, and Marketing Disruptors: An Interview with Ed Breault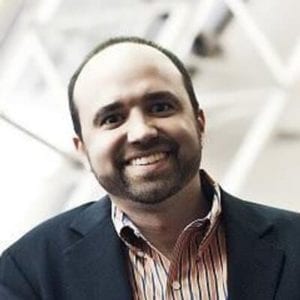 Joe Pulizzi is an entrepreneur, speaker, author, and podcaster. He's the founder of multiple startups, including the Content Marketing Institute (CMI), the leading content marketing educational resource for enterprise brands. Content Marketing Institute was sold in June, 2016 to UBM, a multi-billion dollar events and media company out of London. Joe's newest book, Killing Marketing is coming out September 2017. Joe has spoken at more than 400 locations in 16 countries advancing the practice of content marketing. He's delivered keynote speeches for events and organizations including SXSW, NAMM, Fortune Magazine's Leadership Summit, Nestle, General Motors, Oracle, DuPont, SAP, HP and Dell.
LinkedIn: https://www.linkedin.com/in/joepulizzi/
Also Read: Joe Pulizzi On The Orange Effect Foundation, CMI Goals, and Telling Stories That Matter
Andrew Davis is a bestselling author, filmmaker, and internationally acclaimed keynote speaker. Before building and selling a thriving digital marketing agency, Andrew Davis got his start in the television industry.He has produced for NBC's Today Show, worked for The Muppets in New York and wrote for the late great Charles Kuralt. He's appeared in the New York Times, Forbes, the Wall Street Journal, and on NBC and the BBC. Davis has crafted documentary films and award-winning content for tiny start-ups and Fortune 500 brands and he is also the author of 'Brandscaping,' and 'Town Inc.' Wherever he goes, Andrew Davis puts his infectious enthusiasm and magnetic speaking style to good use teaching business leaders how to grow their businesses, transform their cities, and leave their legacy.
LinkedIn: https://www.linkedin.com/in/drewdavishere/
Also Read: Content Marketing, Muppets, and the Key to Keeping People Engaged An Interview with Andrew Davis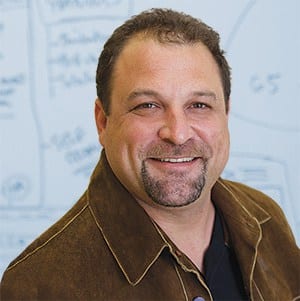 Bryan Kramer is a renowned social business strategist, global keynote speaker, executive coach, and bestselling author. He's one of the world's foremost leaders in the art and science of sharing, and has been credited with instigating the #H2H human business movement in marketing and social.He has more than 350,000 social fans and followers, and is a practitioner and authority on the interworking of social technologies and social behaviors. Bryan's first book There is No B2B or B2C: It's Human to Human #H2H rose to the #1 top selling spot in Business Books on Amazon in its first week. His latest book, Shareology: How Sharing is Powering the Human Economy, made the USA Today's Top 150 Book List the week of its release, as well as #1 on Amazon in four categories including Business & Planning.
LinkedIn: https://www.linkedin.com/in/bryanjkramer/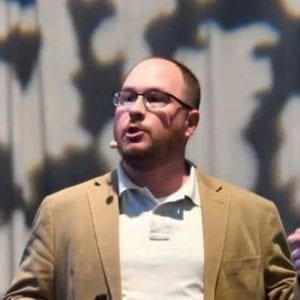 Chad Pollitt, a decorated Veteran of Operation Iraqi Freedom and former US Army Commander, is the Co-founder of our publication Relevance.com, the world's first and only website dedicated to content promotion, news, and insights. He is also a board member of Swachhcoin and Adhive.tv. Since September 2017, Chad has been an advisor the Indiana Governor's Executive Council on Cybersecurity. He is also an Adjunct Professor of Digital Marketing at the Indiana University Kelley School of Business and Adjunct Instructor of Content Marketing at the Rutgers Business School. He's a member of a Forbes Top 100 list, an author and a regular Huffington Post, Guardian and Social Media Today contributor. He speaks and consults frequently on inbound marketing, native advertising, SEO, SEM, content marketing, content promotion, affiliate marketing, PPC, conversion testing, social media marketing.
LinkedIn: https://www.linkedin.com/in/chadpollitt/
Also Read: Chad Pollitt Featured on Exo B2B's Top 30 Marketing Influencers List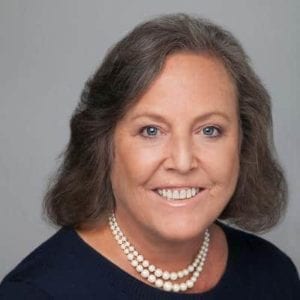 Lastly, Ardath Albee is CEO & B2B marketing strategist for her consulting firm Marketing Interactions, Inc. She is a die-hard writer and storyteller and has spent over 30 years in business management and marketing operations. Some of her clients include, Cisco, Adobe, Autodesk, BMC Software, Dell Secureworks, Core Media, Radius, Accuity Brands, SYKES, SEEBURGER, Deluxe, Transunion, Steelwedge & Demandbase. She is the author of eMarketing Strategies for the Complex Sale, McGraw Hill, and Digital Relevance: Developing Marketing Content and Strategies that Drive Results, Palgrave Macmillan. She writes the Marketing Interactions blog and is a frequent speaker at industry conferences.
LinkedIn: https://www.linkedin.com/in/ardathalbee/
Conclusion
Narrowing down our long list of content marketing favorites to just 25 individuals was difficult to say the least, but we believe the above thought leaders have exemplified the spirit of content marketing the best this year.
The list is by no means a definitive measure of influence. There are numerous other content marketers who we believe are just as worthy of this merit.
Are there any content marketers you think deserve a spot on the list? Share your own rankings in the comments below and continue the conversation!
If you'd like to contribute to Relevance, email us at editor@relevance.com.