Capabilities to Look for In Your Cyber Security Consultant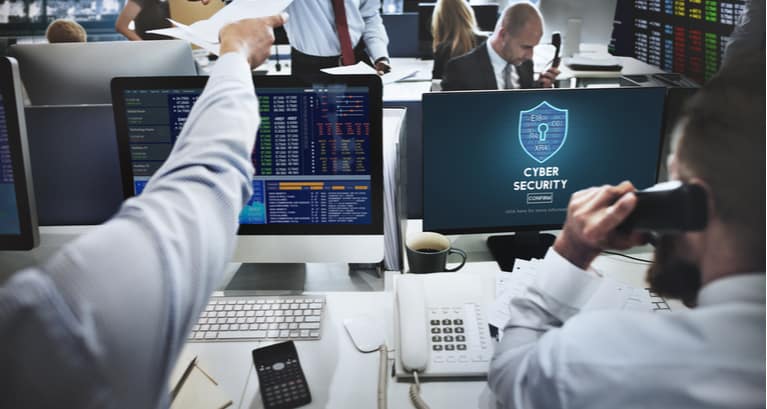 Long gone are the times when cybersecurity was an optional or discretionary choice. Today, securing online data to reduce breaches, theft, and exposure is becoming the need of the hour. The primary concern that enterprises are facing right now is how to secure their resources. Many companies have started investing in their cyber securities at a higher rate.
According to statistics, the cyber crime damages are likely to cost 6 trillion dollars by 2021 globally.The report also claims that only 38 percent of the firms have proper resources to withstand the onslaught of cyber attacks, while others rely on third-party cybersecurity consultants for services.
Partnering up with cybersecurity consultants provide the support and skill set needed to protect an organization's resources. The right security partner makes sure that the defensive strategies are on track and do not derail due to lack of funds.
However, the big question is how you can choose a suitable cybersecurity consultant to protect your resources.
Below are some points that you need to consider while choosing a long-term cybersecurity consultant
1. Established Practitioners
Reviewing the track record of a cybersecurity consultant is crucial to determine their effectiveness and credibility. The consultant's portfolio should be top-notch and must speak volumes for their success. If the consultant has familiarity with the threats an enterprise faces, they can provide better perspective and guidance in enhancing their securities. It is also worthwhile to analyze the relationship of the consultant with their former clients, to see if the transactions were momentary or permanent.
2. Expertise
The notion of cybersecurity lies across a broad spectrum. Enterprises must look for cybersecurityconsultants who are experts in their fields and can guide them through the entire process. Security analysts working for the consultancy must possess precise skills such as risk advisory, assessment service, cloud security, penetrating testing, threat detection and more. Understanding of industry standards and the latest regulations is something one must never overlook while looking for a cybersecurity advisor.
3. Customizable Services
All industries have their own specific and unique requirements when it comes to information security. There are different guidelines for different industries like; healthcare industry must follow the instructions from Health Insurance Probability and Accountability Act (HIPPA), the financial sector must follow directions from Securities and Exchange Commission (SEC) and Finance Industry Regulatory Authority(FINRA).Many factors influence the security choice decisions which include budget, compliance requirements, risk tolerance, technology stack and resource constraints.The consultant must offer customizable services as per the organization's environment and needs, for instance, some organizations might also demand physical security. A consultant with a wide range of expertise can blend various services as per the client's requirement.
4. Comprehensiveness
There is a strong inclination towards cybersecurity consultants that offer professional advisory along with software solutions.Organizations must look for a consultant who has a comprehensive approach towards the process. They must be able to explain the intricacies of everyactivity, provide recommendations and project the outcome of each stage involved in the course. Furthermore, the organization and consultant should develop a mutual understanding to work efficiently.The consultant should inform the client about the breaches and quantify the effectiveness of the security tests for the said vulnerabilities.
5. Cost Efficiency
Enterprises should select consultants that provide security services at efficient prices. The variation in the cost of securities reflects the difference in quality and quantity of the product. Biasing choice over low costing securities should be avoided.
6. Security Awareness Training
Make sure the consultant provides training for your employees regarding the security services.Having your employees trained with security measures will allow you to work independently without the need of the consultant. However, this is only possible after a considerable amount of time; when your employees are trained enough to carry out tasks by themselves. Even though, security awareness training costs extra money, it is a more efficient way to reduce cost in the long-term.
Organizations must consider teaming up with consultants after a thorough background check on their skill sets, tools and services. The complexity and scope of cyber security sometimes prevent enterprises from executing a risk-free management-based approach. Approaching different consultants for different securities only complicates it more. Companies should seek a single cyber security consultant who offers wide-range of services and solutions which eventually reduces cost and lowers the complexity.