Despite having great content on your website, are you struggling to get more traffic and subscribers?
Email subscribers can be immensely helpful in getting increased traffic to your website but question is how will you attract users to become eager subscribers in the first place? To begin with, you need an engaging website, an effective email marketing strategy, a well-designed landing page, an easy-to-fill subscriber form, and most importantly, informative content. One important thing you should remember here is you need to attract the right kind of people who regularly engage with your business and take the required actions.
Let me share 10 list building ideas with which you will be able to create more subscribers in less time.
1. Deliver High quality & user friendly content
It is often said that content is the king in online business; you need to produce informative and relevant content regularly. Not just that, you have to strategically upgrade the content more often. If you are expert in your niche, you can write precious content according to your expertise in order to attract your target audience. The secret to attracting more visitors is delivering content that others are not offering, or unwilling to provide. If you will not deliver the information what your target audience is looking for, you will find it hard to draw their attention.
Spend time and do some analysis, think like you are your audience and understand what they need. There are a lot of tools you can use to do content research such as Buzzsumo, Ahrefs Content Explorer, Quora, SEMrush etc… These excellent tools will give you some good ideas for your blog posts. Actionable posts having key take-aways, for example, work wonders in terms of attracting and holding readers' attention.
Further, you need to add certain interesting and relevant words, use subheadings, numbers, bullet lists, and other formatting along with providing references of good sources. Delivering high quality content not only brings back people on your website, but the information stays in their minds as well.
2. Make "Subscribe" Button more attractive for users
If you belong to the field of blogging or running an e-commerce business, I am sure you know the importance of having "subscription" button on your website. According to a survey, email marketing is the best way to improve return on investment (ROI) for businesses because they have a list of loyal subscribers.
Now, what, where and how to create a subscribe button on your website is the key. First, don't make it difficult for visitors to find the subscriber button, you can add at the top of your website or at the footer section:

Another option is you can create a pop-up menu for viewers to subscribe. You can include attractive content or punch lines on your pop-up so that visitor won't simply ignore it.
You can use a prominent "Follow" button for various social networking channels that will help in growing and developing your subscriber base. There are many useful subscription options available for you. For example, Feedburner, a Google product, accomplishes important tasks by offering feed subscription and email subscription options. Second, Twitter Follow is increasingly becoming popular, so every blog and website should have an official Twitter profile that helps in increasing social media presence and driving traffic. Thirdly, you can create a Google+ brand page for your blog or website and integrate a follow/subscribe button. Fourthly, Facebook subscription can also prove very helpful as it drives a considerable amount of traffic to your posts.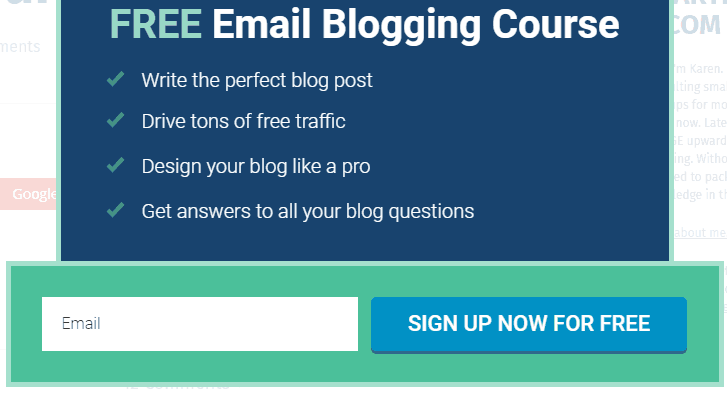 If you want to build a huge list of emails and improve your website conversions, then you can use tools like OptinMonster's lead generation Software, MailChimp, AWeber etc.. These tools will help you effectively run your email marketing campaigns.
3. Offer only What Subscribers are looking for?
Don't irritate your subscribers and don't deliver everything to everyone. You need to understand and create a platform where you can deliver exactly what your subscribers are looking for. If you send posts to every subscriber then it may be possible that they wouldn't find your newsletter useful and chances are they unsubscribe it. With new anti-spam measures and an increased push by email services like Gmail, Hotmail and Yahoo, it is highly important for you to make sure that your name is on your users' favorite senders or priority inbox. You can ask you users if they'd like to change the frequency of emails or change the type of messages they get. The point is simple – your users only should be in control of what they receive.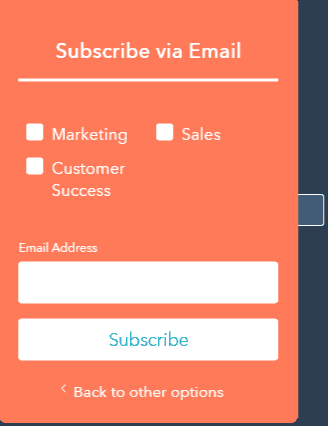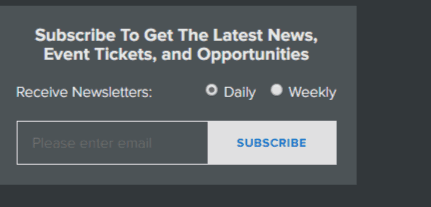 4. Use Social Media to Invite Subscribers
At a time when social media has become indispensable and increasingly being flooded by more and more people, it is a rather a perfect place to find your target audiences and turn them into email subscribers. Social media is a huge opportunity to target audiences and get more email subscribers; you can use Facebook Subscription, Google+ Follow, YouTube Subscription, Pinterest Follow, Twitter Follow etc. to share your newsletter and post directly. You could even create a dedicated tab on your Facebook page and collect subscriptions right within Facebook, you can use Facebook Signup button, and use custom Facebook app that syncs with your list from Facebook like MailChimp's Facebook Signup App, Benchmark's Email App etc.
5. Make Blog Content Easy to Share
Social media connects people who value each other's opinions.  Therefore, the collective social sharing of your blog will boost your email subscriber base and increase engagement and traffic on your website. You need to add "social sharing button" at the right place depending upon the structure of your website so that user can easily share your webpage. Also make sure that readers don't scroll too far and the social sharing button should be easily noticeable. Let your visitors share your blog content on their networks.
6. Consider using QR codes
QR (quick response) codes are an innovative tool for boosting your email marketing campaigns, and many marketers are finding them highly attractive in increasing email subscribers. The information encoded in a QR code can include text, image, URL or other data. In other words, it is a scanable code that instantly directs users to your website with more detailed information and sign-up form. QR codes let people use their smartphones to conveniently and quickly link to your opt-in page.
Here are some examples of apps for reading QR codes on your smartphones:
For iPhones: QRReader and Qrafter
For Androids: QR Droid and QuickMark Barcode Scanner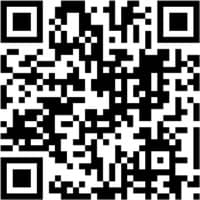 7. Personal Email Signature to Promote Blog Subscription
This is another great opportunity to get more email lists. Adding call-to-action (CTA) in your personal email signature always helps you boost traffic on your website. You can add your blog subscription link in your personal email signature but make sure that your landing page should be relevant. The design and layout of your email signature need not be overboard; so avoid using images in signature, adding personal quotes, multiple fonts, and irrelevant links. There is no need for designer or tool to create an email signature, let me make this easier for you:
Gmail Email Signature
If you don't know how to create a signature for your Gmail account then this tutorial will help you create, modify and delete your signature on multiple devices.
Outlook Signature
If you are using outlook then you can get help from this tutorial and set your signature in Outlook.
Yahoo! Mail
For your yahoo email, you can visit here and get instructions to edit or update your Yahoo email signature.
8. Post frequently and consistently
Keep updating your blog regularly else people will forget you. If you don't have enough time to generate posts or offers then you should post once in a week, I would prefer twice in a week. This will not only help you improve your website visitors and email subscribers, but also deliver a fresh content to search engines, which in turn increases your brand visibility and trust level.
9. Force people to enter their email to read content
Frankly speaking, this is not a good technique to get more subscribers and I don't recommend this personally, but if you have high quality informative content for users then you can implement it for a change. Few people might not like this, but if you have something amazing then this can turn out a great trick for you.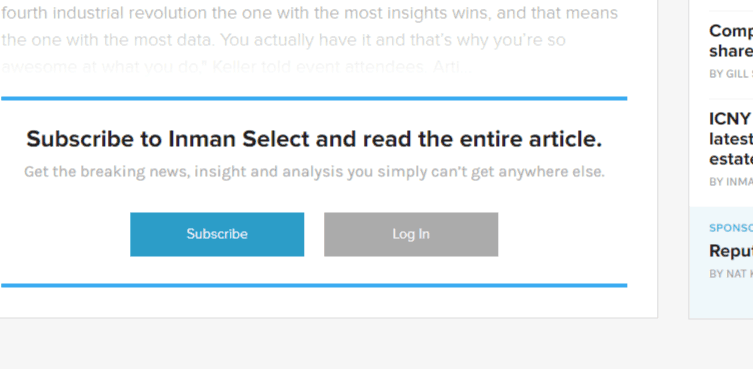 10. Sidebar Subscription
You can include sidebar on your web pages and add your subscription form so that visitors notice it, and if they like your content then they will definitely subscribe your blog.
You can make this a scroll box or simply put it at the right side of your website. This is high conversion area where you can put email signup forms on your site.
Final Thoughts
There are no two views on the fact that email subscription is a powerful way of lead generation. As you just saw some simple yet effective ways to get more email subscribers, similarly there are many more tricks you can follow. The only thing is they shouldn't be too much complicated to perform.