Retail eCommerce sales have been booming the past few years and completely blew up due to the COVID-19 pandemic. Online eCommerce sales reached $4,280 billion in 2020 alone, as the statistic suggests: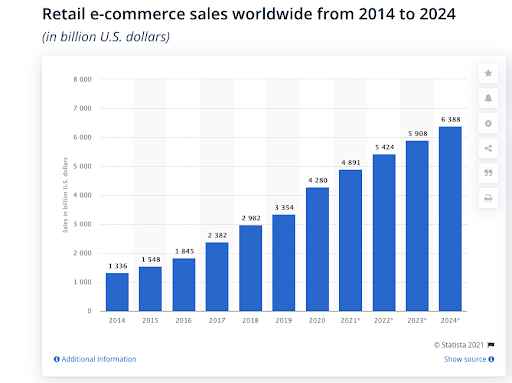 (Source)
This means that creating an eCommerce site for your brick-and-mortar store – or even a store that operates only online – should be a no-brainer. However, the number of eCommerce stores has made creating an actually successful eCommerce marketing strategy all the more difficult.
Where there's a digital presence, there needs to be digital marketing as well. But not just any digital marketing. If you want to stand out, you will need some tips and tricks to help you understand the customer's journey. Just a few will help you maximize your conversion.
Create and Curate Your Email Marketing Campaigns
Email marketing is one of the most important components in any digital marketing campaign, and with good reason:
(Source)
This ROI is pretty hard to find. But this does not mean that your audience will accept any type of email marketing message. This is especially true since we're talking about eCommerce marketing. Customers have seen plenty of email blasts and are somewhat suspicious of marketing messages.
Make sure to master all the best ways of creating an email list from scratch and score interested leads through your landing pages, social media buttons, and the content you share on your platforms.
After that, segment your email list and start personalizing your messages. Relevant content will boost your open and click-through rates and, eventually, your conversion. Just make sure to invest in an email marketing and marketing automation platform that can help you create relevant email newsletter campaigns.
Use Affiliate Marketing
Affiliate marketing is the act of incentivizing a person's product recommendations. It can be pretty beneficial in the long run. The truth is that digital marketers have just started realizing how much power affiliate marketing holds for digital marketing despite being one of the oldest marketing tactics.
Of course, implementing affiliate marketing tactics and incorporating them into your digital and email marketing campaigns is not always simple. There are some drawbacks for marketers who want to create an email marketing campaign to boost their affiliate marketing efforts, as some ESPs don't support it. The ability to create email marketing campaigns to boost your marketing efforts is one of the most sought-after features amongst many Mailchimp alternatives.
Let's assume that your prospects need to make some extra money. They're looking for a passive income option. They're happy with your product and loyal enough to recommend it to their friends and family.
Benefits of Affiliate Marketing
Through affiliate marketing, your brand offers that option in the form of a commission. Just as long as your audience's peers purchase because of their recommendation and your marketing team comes up with a way to track and trace these actions, your affiliate marketing efforts will boost your revenue and allow you to reach a larger community.
The consensus is that you reach new people, your prospects make more money, and everybody wins.
When you use affiliate marketing to your advantage, you're essentially collaborating with a happy customer, who is much more likely to help you reach new audiences and be trusted than an ad is.
Think of it as using testimonials. They're better than ads since online customers actively look for them and, according to Forbes, "consumers read an average of ten online reviews before feeling that they can trust a company". And now think of the recommendations you receive from people you trust. You're far more likely to purchase an item a friend or a family member has recommended.
Shoppable Ads Are Here to Stay
Social media holds a lot more power than it used to, and it allows marketers to generate more leads, create a unique brand tone that will make their brand memorable, and boost eCommerce sales.
One of the digital trends that are here to stay is connecting a brand's social media posts with their eCommerce store through a shoppable ad that will get people talking about your brand on social media and give you some much-needed exposure. Like so: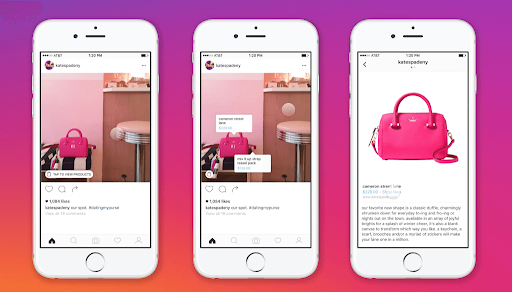 (Source)
The connection is seamless and doesn't cause any friction. This allows the prospect to find – and purchase – exactly what they'd been looking for in Instagram's shop. This creates a multichannel experience. It allows the prospect to move quickly and, ultimately, not lose their interest in the product they're viewing.
Another reason why shoppable ads are here to stay is the fact that this tactic allows eCommerce stores to offer a memorable experience while taking advantage of the impulsive nature of a sale, making them a much-needed step in a brand's inbound marketing blueprint.
Not to mention that marketers need UGC and social proof to showcase the products. Social media is full of UGC and social proof. This makes shoppable ads a win-win and allows prospects to shop through their feed.
Customer Reviews Are Everything
Social proof and customer reviews are essential for digital marketing in general. Here's why: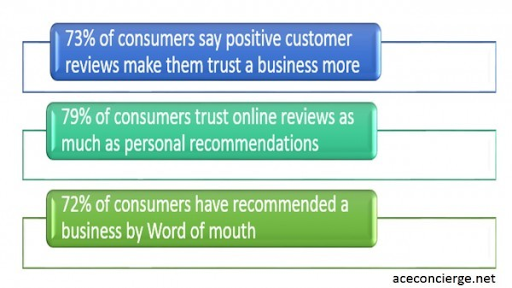 (Source)
From email blasts to unsolicited ads, affiliate programs that don't offer what they promised, and faulty products, customers have seen everything when it comes to digital campaigns. This is why customer reviews are so important. They can showcase exactly what your product can do and how it can make a customer's life easier.
Make sure to ask for a review, either through your thank-you email campaigns or through your digital customer service teams.
A prospect reading a good review on your website, social media pages, or email marketing campaigns is a tried-and-true method to entice and score more sales and better conversion.
The Takeaway
Creating digital marketing campaigns as part of your eCommerce marketing strategy is a surefire way to reach your conversion marketing goals.
That is not to say that digital marketing campaigns are the be-all-end-all. Beautiful web design, targeted messages that are A/B tested and optimized for each prospect, and excellent community management are just as important.